We are growing rapidly,Now 600+ Subscribers 🎉🎆🎉||Estamos creciendo rápidamente, ahora más de 600+ suscriptores🎉🎆🎉
Hello Everyone,
We are so much happier, we are being able to create one new record after another. We are really happy to have achieved so much in such a fast time. It will be as big as the name of our community and very soon. Respect and love to all the Subscribers in my community. And many thanks on behalf of the community. @art-bangladesh (Founder), @oppongk (African Moderator) & @nevlu123 (Asia Moderator) are working hard for the overall betterment of our community. Many thanks to the community for this.
With all our beautiful posts and hard work we will achieve the highest place in the community in the future. And this requires your cooperation and encouragement and support. The activity of each member is the main strength of our community.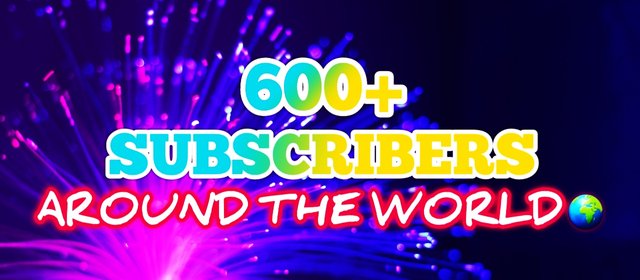 Background Image
---
We're also working to increase our community's official account (around-the-world) SP. We were able to achieve 5,000+ SP in such a short time. SP will soon double with your support.I urge all members to delegate to our community. Your little delegation will transform our community into the biggest SP.
---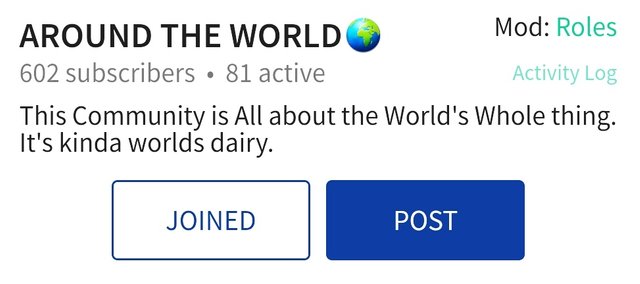 ---
Our community always organizes good work competitions. Click on the contest link below to facilitate your participation.
01.https://steemit.com/hive-177276/@around-theworld/63ah9q-fruit-photography-and-review-competition-is-open-to-all-steem-users-around-the-world
02.https://steemit.com/hive-177276/@tasonya/or-or-competition-or-or-photography-of-different-types-of-sweets-or-or-around-the-world-community
In our community, competitions are organized every week on many good topics.This increases the activity of our community members.
---
Thank you @steemitblog, @steemcurator01, @steemcurator02 & @stephenkendal accounts because your support to our subscribers and to us is key to keep growing persistently.Your support encourages our subscribers to post well.