THE DIARY GAME | June 28, 2021 |" I went outside!" by @hanna716
Good day everyone! Hi I am Hanna and this is my first time posting in this community. I hope I can be as welcome as all the members here 😊 Have a great day ahead and always take care. Stay safe!
Monday morning, I woke up around 10am. Noticed how quite the house is. I was expecting my parents to still be at home but they already went back to work and won't be back for another 5 days. They only come home during the weekend. I lay down again and open my phone and checked my social media accounts and open my steemit account checked for any updates.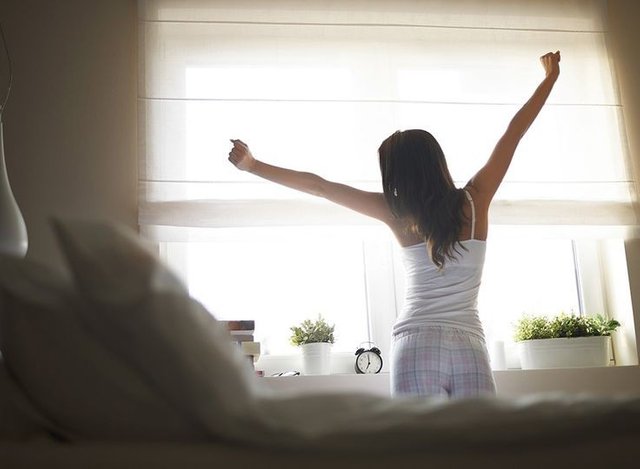 https://pin.it/7hyZVPQ
I tried to go back to sleep but my younger brother called me out and ask me to come with him to Watsons to buy some stuff he needed and medicine for my sick brother. So I got up and was about to fix my self up when he told me there is only one faceshield in the house 'cause our parents used mine. So I waved at my brother as a joke and told him 'bye' like telling him 'you're on your own dude, can't go with you.'
There are only me, my younger brother and big brother in the house. I went straight to the bathroom and wash my face. After that my brother who was sick went down and prepared himself breakfast and invited me also. I prepared my baby shih tzu his food and water. We ate brunch together and talked about things.
My younger brother still hasn't gone to where he has to go and was told by my brother that he would went along with him so he won't have to commute but asked him to wait. It took him hours and hours of waiting then the it rained hard so they waited for the rain to stop. I knew he was pissed 😤 he was waiting for so long. Our big brother who was sick looked like he doesn't want to go and panicked of what he was feeling. So he ended up asking me to come with him instead.
And so I changed my clothes to outdoor clothing in a hurry because my younger brother is rushing me. Then our big brother asked us to wait up he'll prepare so he could also come. It was already 2 o'clock in the afternoon as we drove to main square along the highway of Molino.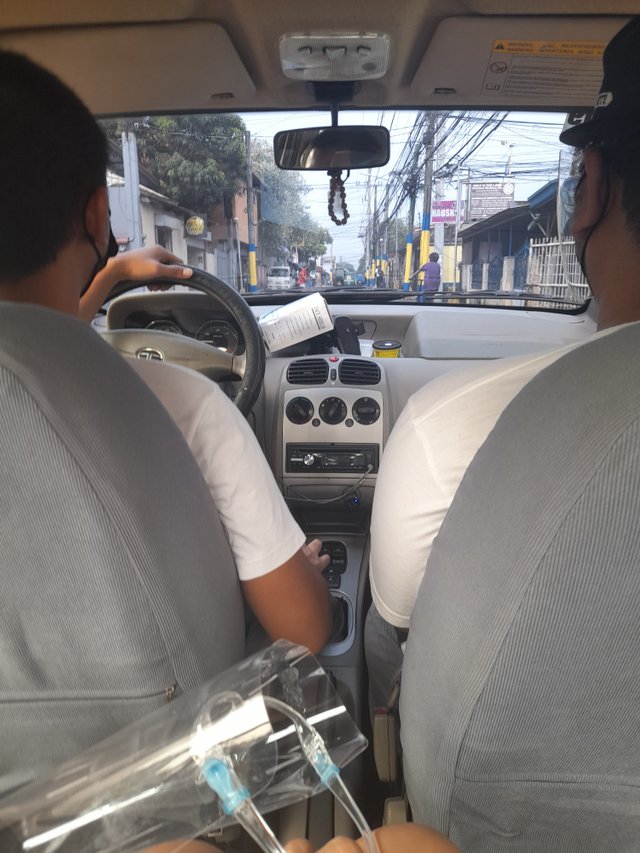 As we got in, filled up some questionnaires for safety protocols, we went straight to Watsons and bought some of the things my brother needs. I don't even know why I was there 'cause I don't have anything to buy nor have any money with me. But I kinda need to go out of the house once in a while.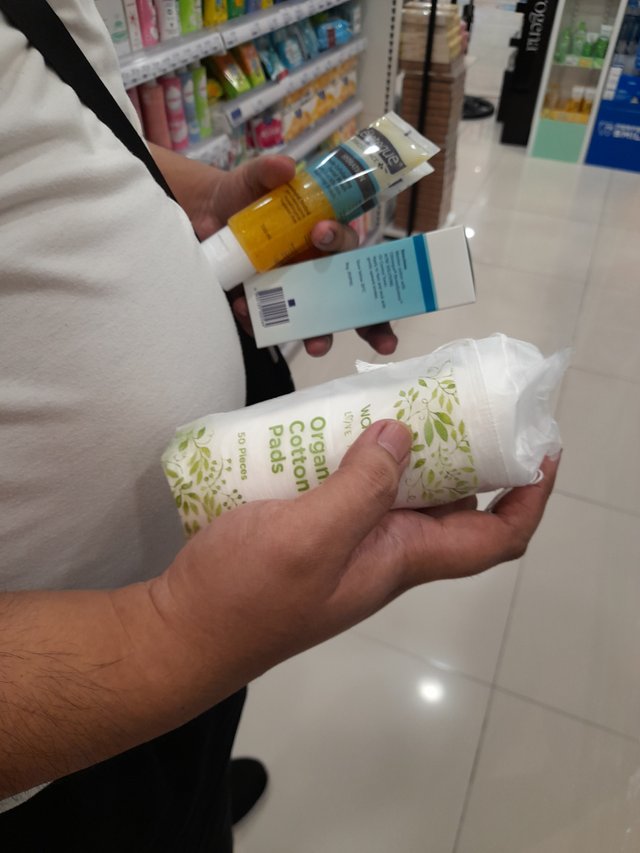 After that we went to the dry market to buy some dog food and half a sack of rice. We even bought some bread. In buying those breads we even have some miscaluculations of the price. It was also because they gave us extra bread. I told the lady to give me two of those donuts but didn't knew she put in three, so in paying we left 1 out because all I know that I only asked for 2 donuts not 3. So we did not pay for it. Then when we are already in the car, we noticed it. I went back in a rush to pay for the extra donut and the lady was like 'yeah'. I rushed back to the car and we all went home.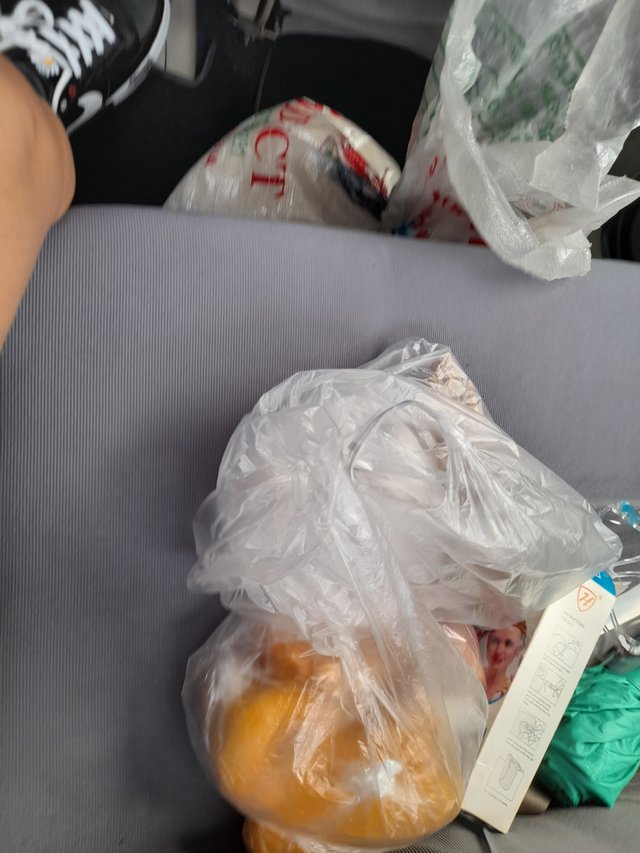 It was pretty hot, we are all kinda sweaty and tried. I went and took a bath when we got home and it was refreshing. We ate and I planned on watching Rurouni Kenshin the movie with my brother but he still hasn't taking a bath yet so I waited yet thought of what to have for our dinner.
I took my phone and picked some new songs I liked from what I mostly hear on tiktok, played it while I preparing dinner.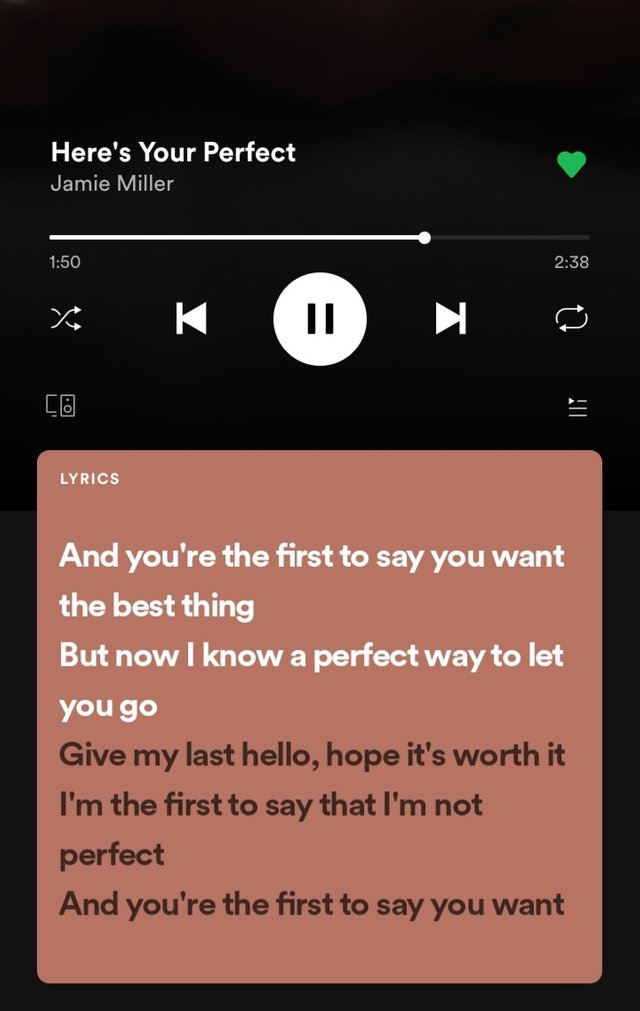 https://open.spotify.com/track/2aTKrdenCq5qBOoJPFdn4P?si=zuRlIMZPQmq1kP_WV2UbQQ&dl_branch=1
As I was cooking, it rained again with thunderstorms. Our pet gone scared. One of our dog who's outside begged to go inside because he is such a baby and scare of thunder. Even my baby shih tzu who used to be brave even when there are thunderstorms got scared and trembles. I carry him on my arms as I was cooking. I hands got tired carrying him. He was heavy and when I tried to put him down he held me tighter and doesn't want to go down. So I multitask. I felt like a real mother that time it was touching though. I want that in the future. My own baby.
Anyways, I cooked marinated chicken and Tinolang manok. The three of us ate together at the dining table and we can hear the loud thunder and lighting striking down like it was very close to our house. It was pretty scary. We even let our dog in the house because I got worried and he was knocking hard at the door. He was really scared.
And so in the end, we did not get to watch anything. We got bored so I just edited something to post on my tiktok. Then my brother went down, dressed up and I gkt pretty worried. He was feeling sick yet he still wanted to go to where our parents are. My father be needing the car for tomorrow that is why he insisted on going on his own even though my mother asked our eldest brother whom is with them to come home here and take the care so my other older brother can rest. But he insisted on going and asked me to tell our mom to not be bothered and that he is fine, he can handle it. It was 8 in the evening when he went. So me and my younger brother are the ones left in the house as usual.
After sending our big brother away, we took our things and went upstairs to bed. And now I am writing this diary it's already 9:40 in the evening, still raining outside. Feeling the breeze and feeling a bit dizzy. That was my they. Goodnight! May there be good news tomorrow.