The Diary Game 08/May/2021 Today's Activities: Iftar with Birani
🙋 Ramadan Mubarak 🙋
🌼🌼🌼🌼🌼🌼🌼🌼🌼🌼🌼🌼🌼🌼
---
🌹 Welcome To My Another Post 🌹
---
Like every day, to wake up in the morning and do sehri. After getting up, I took a brush. Then we all sat together to do sehri. And we all sat together and did sehri. After doing sehri, I prayed and then went to bed again.
I woke up at eight in the morning. After waking up, I do the things that I do every day at home. Just like cleaning the cow house, taking care of the chickens fed in the group. These things have to be done on the farm every day. And most of the time my mother does. I'm busy for that.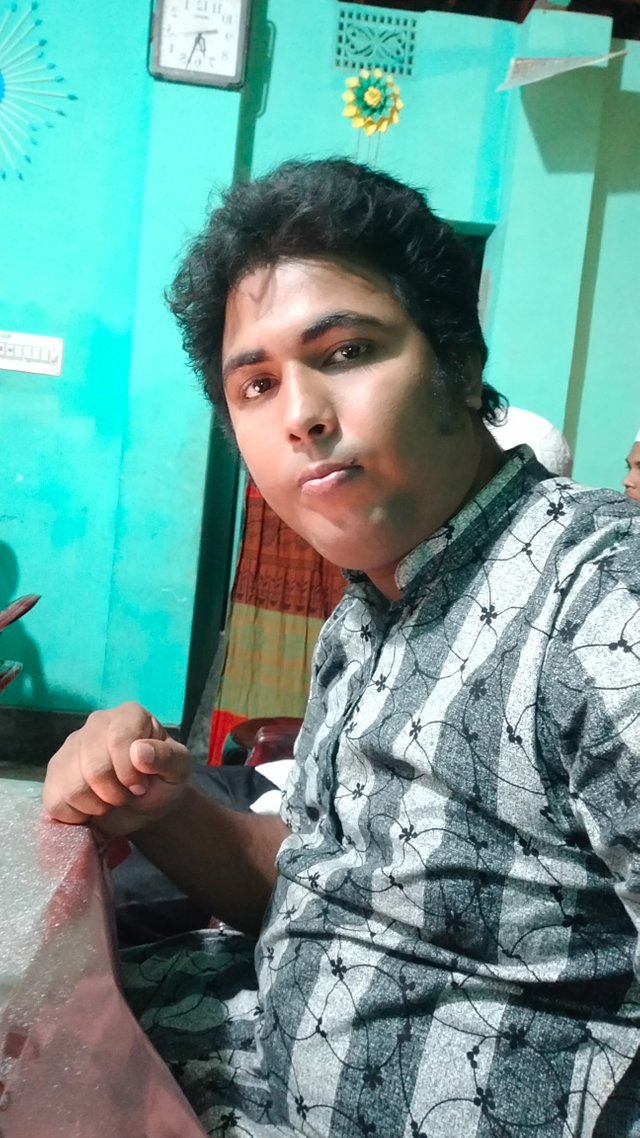 Called last night for an iftar program. There is an iftar program at a place called Sonagazi from home this afternoon. Many have requested six of us. In the afternoon we all got together and set off for their home on two motorcycles.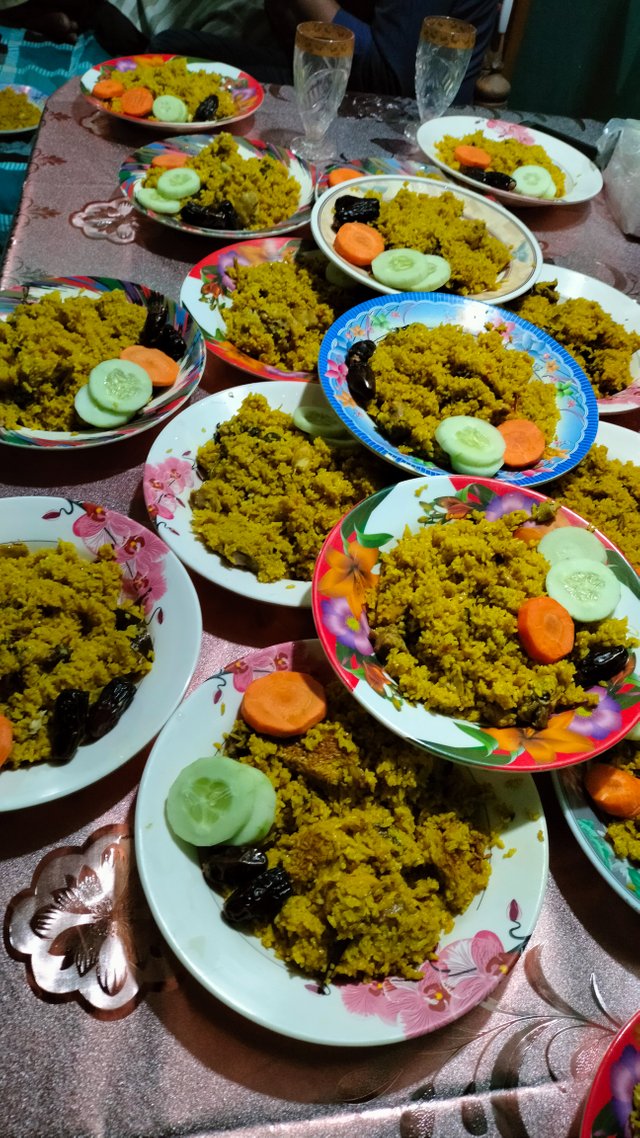 Today there are six of us like me Azad brother Taher brother Sayem Pavel Sayed. We all went to their house to have a lot of fun together. I went there and saw that there were many more. They have organized a beautiful iftar program. I liked it a lot.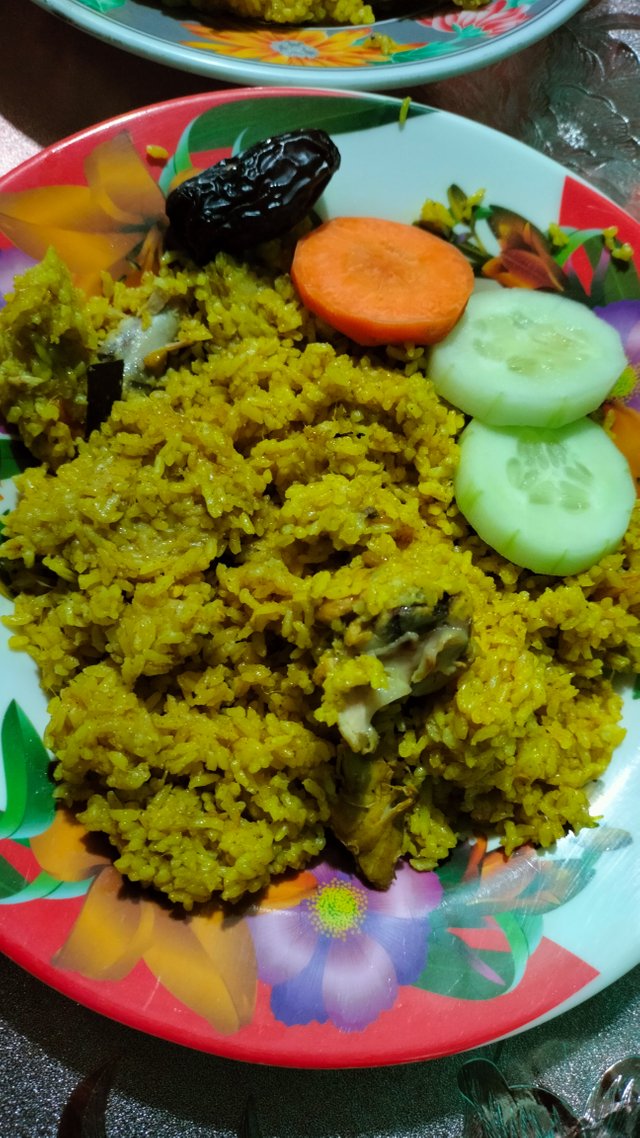 The Iftar program is decorated with Birani. Birani has organized Iftar. The taste of breaking the fast with Birani in Ramadan is different. Because we do it all the time with boots. I really like the arrangement here. And here an older brother Taherul Islam discusses Iman Islam for a while. I also liked his discussion.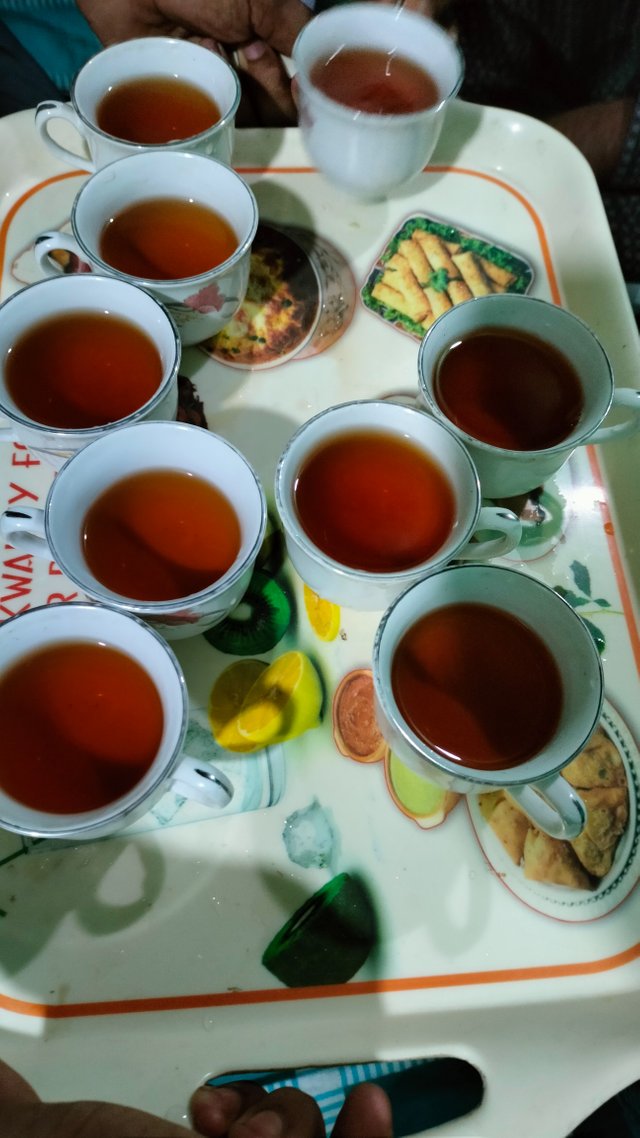 His discussion ended just before Iftar. And Taherul Islam Bhai finished today's program through Salatu Salam Munajat. After finishing the munajat, he started giving iftar or birani to everyone. After saying goodbye to everyone, lemonade was given. The Maghrib Azan fell in the middle of giving lemonade. And everyone starts iftar and gives lemonade to the rest.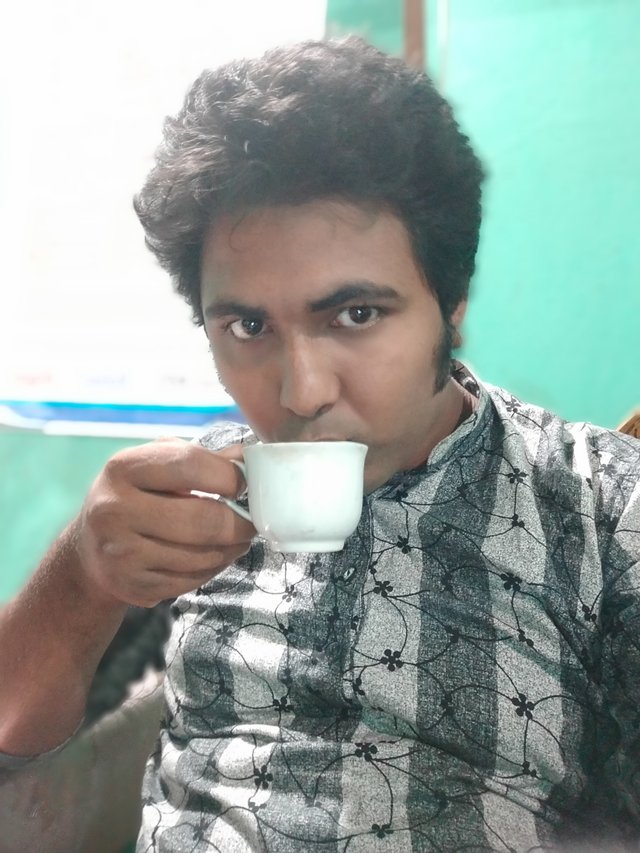 Birani is much better in today's iftar. I ate a lot. It seemed a lot tastier to me but gave less salt to the biryani. Many people have eaten less Birani due to less salt. But I don't have so many problems because I don't eat salt. I will remember today's Iftar. For example, I had Iftar one more day with Birani for the 17th Ramadan Badr Day program The birani of that day was very tasty.
After breaking the fast, we all pray together in their house. After praying and praying, he sits down and brings tea for everyone. Tea was the color tea. The color chat was a lot of fun. I myself like a lot of colors from milk-tea. And the main thing is that tea has not been eaten in the month of Ramadan yet. That's why I like to eat chaati.
---
Subject : The diary game
Camera : Handphone
Photographer : @narocky71
Post Created by @narocky71
Community : @around-theworld
💐💐Special thanks :
@art-bangladesh
@nevlu123
@mdriart
---
Thanks For Visiting My Post
💐💐💐💐💐💐💐💐💐💐💐💐💐💐