Daily Curation Report & Top 05 Posts[ Day-43] || Around The World Community || 16th July 2021 - Post set to 10% beneficiary to AROUND THE WORLD COMMUNITY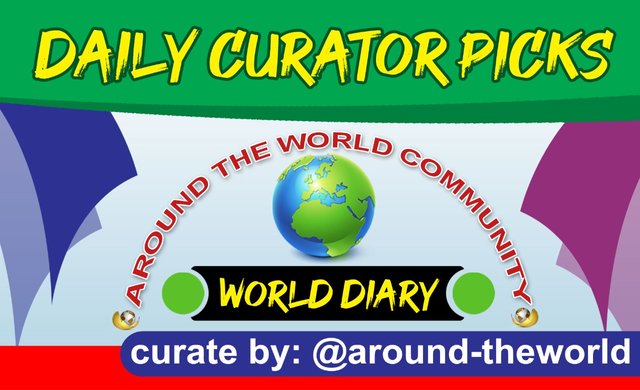 ---
Greetings their lovely funs. You are welcome to our daily Curation Report & Top 05 Posts of Day #43.
---
During our Curation today, we upvoted my posts using Around The World Community Account. The 30,000SP Effective Power by your kind support enabled with 0.37 voting weight. But we had to distribute in such a way that many good contents are captured. Always we have to leave the account to recharge at 80%, at times it goes beyond this due to many post available to curate.
---
Through our curation for the day, we spotted extra quality post that we selected for further support by our all time Curators. The following are the post that were selected:
---
To be included in Around The World Community daily Curation Report & Top 05 Posts, you have to post quality Contents daily, be consistent, give more Community engagement. We are keen to select everyone's for promotion.
---
Thanks for your attention!
---