Memorial Day in America
The last Monday of May is Memorial Day in America.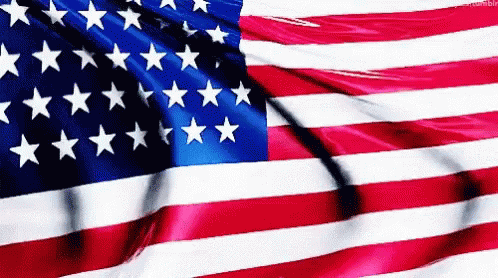 Memorial Day in the United States is a day to commemorate American military personnel who died in all wars, which includes the Civil War, World War I, World War II, The Vietnam War, The Korean War and the wars in Iraq and Afghanistan.
For decades, Memorial Day was observed on May 30, until Congress passed the Uniform Monday Holiday Act of 1968, which established Memorial Day as the last Monday in May and also declared Memorial Day a federal holiday.
Source: History.com
---
There are three Memorial Day traditions that are observed by many cities and towns across the United States.
The first and foremost American tradition during Memorial Day is to display the American Flag
The American flag can be displayed on all days, but in particular, it is flown on specific days of the year.
Long may Old Glory wave!
---
On Memorial Day, the flag should be hung at half-staff until noon, when it should be raised to the top of the staff.
A second tradition is the Memorial Day Parade.
Cities and towns across the United States host Memorial Day parades each year, often incorporating military personnel and members of veterans' organizations. Some of the largest parades take place in Chicago, New York and Washington, D.C.
My town always hosts a Memorial Day parade every year, but not this year for obvious reasons.
I put together these photos taken from GettyImages.com of images of past U.S. Memorial Day Parades held in various parts of the country.
---
Americans also observe Memorial Day by visiting cemeteries and memorials.
As a girl scout in grade school, we were tasked with putting flags on headstones in the cemetery on Memorial day every year.
Early this morning, I visited the cemetery and offered prayers for those who died in wars, and most specifically for my great grandfather, grandfather, my Dad, my Mom, and my two brothers who all served in the military and have all passed away.
This is the area in my town's cemetery reserved for the fallen soldiers. There were only three headstones with the American flag on them.
---
Every year on the last Monday of May Memorial Day Weekend reminds us that our freedom isn't for free. It's the most appropriate time for remembering that the freedom we have today is the result of human dedication and sacrifice. Heroic gestures of American soldiers for our country's honor will always be captured in our memory and Memorial Day posts.
---
On a lighter note, many people take weekend trips or throw parties and barbecues on the holiday. Memorial Day weekend is a long weekend comprising the Saturday and Sunday before Memorial Day and Memorial Day itself. For many Americans, it marks the beginning of summer.
---
Unless otherwise stated, I took all photos in this article using my iPhone6
---
Thank you for stopping by to view this article.
I post an article daily, and I hope to see you again soon!
Hugs and Kisses 🤗💕💋!!!!
---
---
TeamUSA is a Community for and supporting those from of in the United States.

---
---
HiveGlitch.gif Created by @derangedvisions
---
[//]:# (!pinmapple 38.671428 lat -121.786636 long d3scr)