My Introduction into the Dcooperation Community - Let's Collaborate to Grow Steem!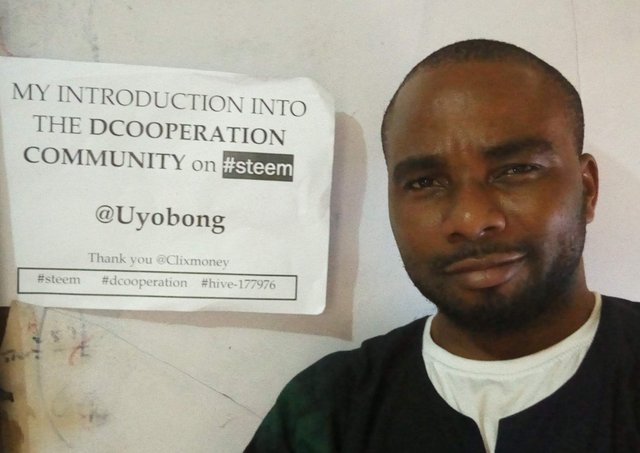 Every meaningful growth is obtainable where there is collaboration. Indeed, collboration allows us to give in a little effort, but reap greater rewards.
Collaboration is the essence of the @Dcooperation community created by a great steemian @Clixmoney. Having interacted with him for some months here on Steem, I have seen dedication and the readiness to partner with other steemians for growth. Clixmoney is an active video creator on @Threespeak.
With the testnet of communities on steemit beta, @Dcooperation is an awesome community worth being a part to be able to help each steemian grow. As such, I make this introduction to the Dcooperation community on Steemit.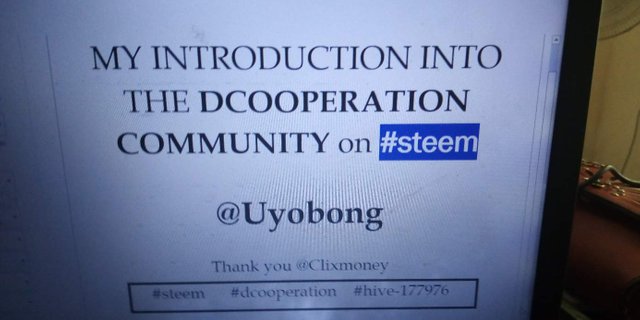 I am @Uyobong, a content creator on Steem. I have great interest in sharing my personal life experiences, faith, educational clips, Sports information, investment blogs, promotional pieces as blogs and vlogs. I have used several dapps on steem numbering over 15 and still counting.
I am a veteran academic researcher and creative writer at Gracefield Creative Resources, Uyo, Nigeria. I am a Chrisitian and a teacher. I have been a part of the @Steemchurch community for the past 18 months on Steem and it has been a dear community to me where we share faith.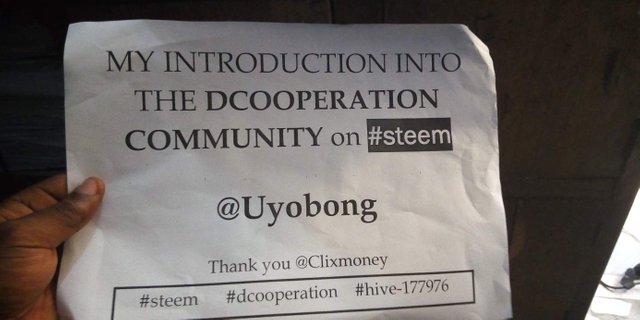 I trust that being a part of @dcooperation will help me meet other steemians and brainstorm to a sustainable future of our communities and the Steem blockchain in general.
I believe in being my best in everything I do and I am so interested in community building. My being a part of Dcooperation will afford me the opportunity to bring other steemian friends to the community and also build the community with my skills.
In a way to help build Steem, I am beginning to receive Steem and SBD as payment for services in my Creativity hub.. With this initiative, more new steemians will be onboarded and they will trade with steem for real-time value of services we offer in my hub.
---
The goal of @dcooperation is to grow the account and to support as much steemians as possible !
Join @Dcooperation's community here : https://discord.gg/DG9q8C6
Here is the community in beta.steemit, you can subscribe and post in it :
https://beta.steemit.com/trending/hive-177976 / https://beta.steemit.com/trending/hive-177976
For more details about how @dcooperation works check this post