The SoCalSteemit Meetup, Steel Parade Taco Music, and the Tetrahedroseph song Derek likes. Part 2 of 2.
SoCalSteemit Meetup:
Fun continued and after the second set of live music by Steel Parade, we hung out for a while. Derek chatted with the band as we ate a few plates worth of taco. It turns out we all have a lot in common. Fishing, tacos, Steem, Hiking, enchiladas, beans, dogs, herbs, recording studios, and tacos. Should @SteelParade take a recording retreat at your studio?
Derek! Where did you park, across the street? Was it a good spot? That place Pelican Isle has biscuits and gravy. I love biscuits and gravy. Woody's is my favorite so far.
Every one made it home safe.
Dereks Recalls a Tetrahedroseph Song.
Let's back up a little. Sorry Derek, but you might be one of the elite and extremely rare Tetrahedroseph fans. Just like a gold nugget hammered out of a boulder shat on by bears, Tetrahedroseph fans are precious and hard to find.
There is no cure... except fire, but that's another story. 
Here's a little story and a small coincidence related to one of Tetrahedroseph's songs that Derek brought up in conversation while hanging out at the SoCalSteemit meet up. 
After the first set, I had a chance to sit down a chat with my SoCalSteemit neighbors. Our Steem neighbors @brian.rrr and @stever82 were there too. They said it was only too loud sometimes. That's good, for Taco Surf.  
For me, the creator of Tetrahedroseph, it was amazing to watch Derek try to recall the Tetrahedroseph song. I was like a little fuzzy turtle-deer captivated by the best headlights ever created for an 18-wheeler. 🐢 
He squirmed and wiggled. People chuckled and retreated also. For me, time seemed to stop. If it were not for my smile, my mouth would have been hanging open. All I could hear was Derek's interpretation of a melody that my brain was determined to decipher!
Max was missing. Phil was busy. Who was going to help me figure out this tune? As Derek continued his attempts it became clearer.
He was singing this song: Practice Mindfulness  http://tetrahedroseph.bandcamp.com/track/practice-mindfulness.
Poor guy, got really close. I'm afraid the brain damage will be permanent, but thankful Derek is a healthy guy. I'm sure the side effects will be mild.
All jokes aside, I'm glad it was that song. It's a "positive" song.
Free music code coming your way @derekrichardson.
[bandcamp width=100% height=42 album=3325881611 size=small bgcol=ffffff linkcol=333333 track=1751885740]
https://bandcamp.com/EmbeddedPlayer/album=3325881611/size=small/bgcol=ffffff/linkcol=333333/track=1751885740/transparent=true/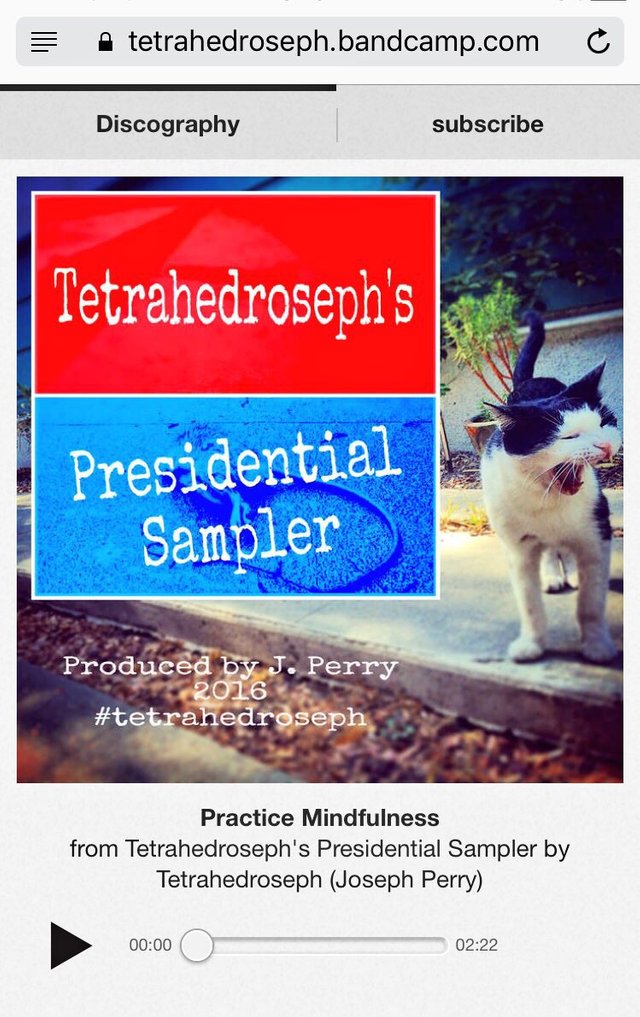 I'm mentioning all of this because Derek mentioned "Practice Mindfulness" while we were hanging out with the guy who influenced the song's creation. Max, the drummer for @steelparade!
No, he doesn't play drums on the recording. You think I'm rich? This is more about a mental influence. A few years ago, Max said something like, "i don't hear a specific melody in your songs." I was destroyed. My heart froze over, my nuts dried-up, and my hair started growing faster and grayer. After that, I never purchased a donut for him again. I cried for weeks and all my money melted away simultaneously. (jk)
Then, I decided to simply create a song with an obvious melody. No, a song with a gratuitous melody if I could! I though about a pleasurable simple melody. Sometimes, it is a challenge to stay simple. I hummed the melody and then mimicked the melody on a iPhone5s piano. From there the songs just happen. It fell from a tree. Like all music, free, effortless, no cost, or investment required.
ha
ha
ha
Check out these songs lyrics. 
You've got to stop and ask, "Is it self destructive?"
We've got to take control and practice our mindfulness.
Soothe yourself. Be calm and objective.
We've go to love and live and practice our mindfulness.

Lets make and effort to stay in the moment
and to stop categorizing and to pay attention.
Just stay hopeful the brain changes with practice!
The lyrics for "Practice Mindfulness" were inspired by concepts expressed in a healthy book I was reading at the time. The lyrics are to counter the easy perception of negativity in this other song Empathic Sarcasm And Bitterness Rodeo that was created to be track 1 on this album. My plan was to have a progression of emotion starting a track 1 and ending on a positive with track 3. That sums up this short three song album.
Official Music Video: 
Derek said he likes the video too. People at the table looked at us like we were crazy as he described the video. I was about to say something about craziness, but this video will make nothing I say regrading craziness valid... enjoy!
As you can see, that video was created a few years ago. It makes me consider using skateboard stuff in Tetrahedroseph's videos again. 
Practice Mindfulness comes form this album: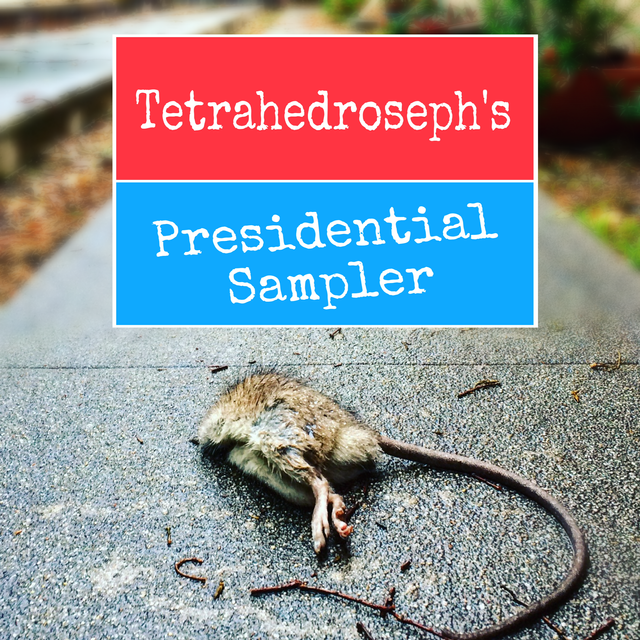 COMMUNITY before it was cool: 
Please thank Derek for supporting the Steem community in SoCal. 
#### #SoCalSteemit is building and supporting the Steemit community of Southern California. If you are from SoCal and are into creating quality content here on Steemit, we'd love for you to follow us @SoCalSteemit and join our group on [Discord](https://discord.gg/TeX8QBz) 
💪