STEEMIT IRON CHEF 2021 ACT 1 ROUND 05 : Contest is officially opened, join for a chance to win 25 STEEM! Grand Reward Pool OVER 83 STEEM already and growing each round!
Greetings of the day everyone!
I hope you all had great fun participating in the 4th round of Steemit Iron Chef where the pumpkin as product of the week!
It was such a great pleasure discovering so many different recipes based on a single product from all around the world! Thank you all for making SIC such an amazing event!
Couple of minutes ago @progressivechef officially kicked off the 5th round by revealing the mysterious product that you all have to work on for this coming week!
EGGPLANT is the vegetable that we all have to sublimate and make look nice and yummy!
So let's flood steemit with hundreds of EGGPLANT recipe until Friday 18th June 2021 10 am UTC!!!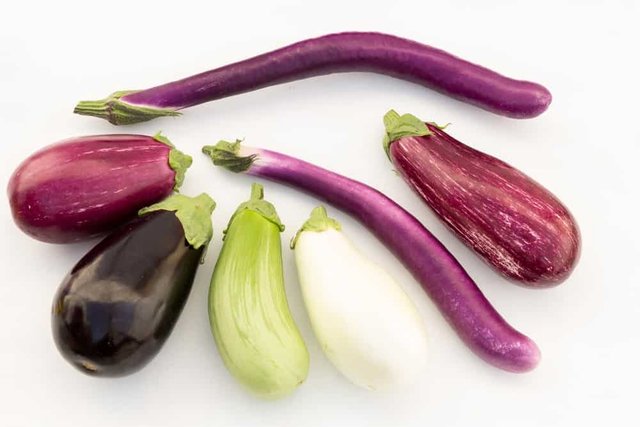 Source
---
3 ways of getting rewards by participating in SIC
Yes my foodies friends...by entering Steemit Iron Chef with a valid entry, you directly are in the race of getting rewarded in 3 different ways...
Let me explain!
1. WEEKLY 25 STEEM
For each round, @progressivechef gives away 25 STEEM to the ones finishing in the top 7 places - of course the ones making the best post with clear details, amazing photos and putting the product of the week in value will get maximum points from him.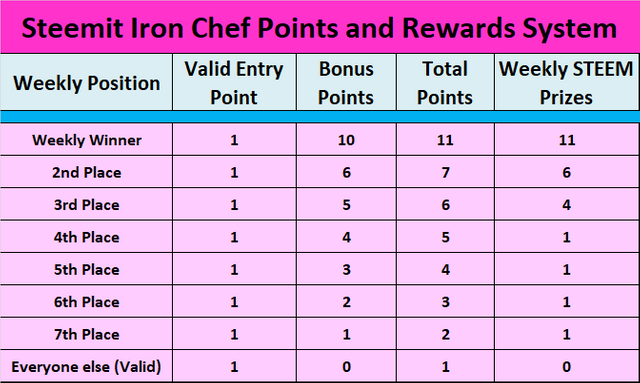 ---
2. GRAND REWARD POOL
Each participant sending at least 1 valid entry in all the 15 rounds, are eligible to get some STEEM after the end of 15 rounds of Act 1!
The points that each one gets weekly are added each week to form the league ranking!
The grand reward pool is already over 83 STEEM and grows bigger each week.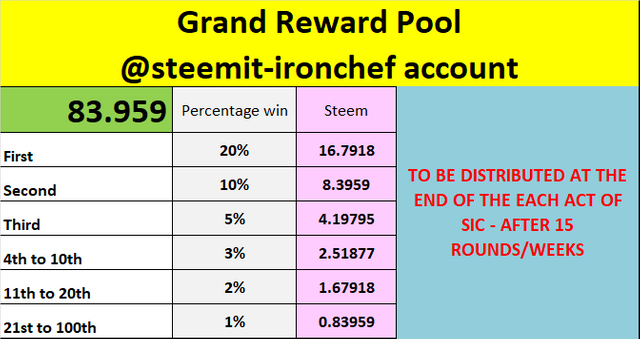 ---
3. The Curators!!!
The 3rd way is actually based on luck and high quality entries!!!
If you create a top notch post and catch the eyes of the curators...well you can be the happiest people out there!
I've always believed in hard work and rewards will surely follow, just keep on going and never get discouraged!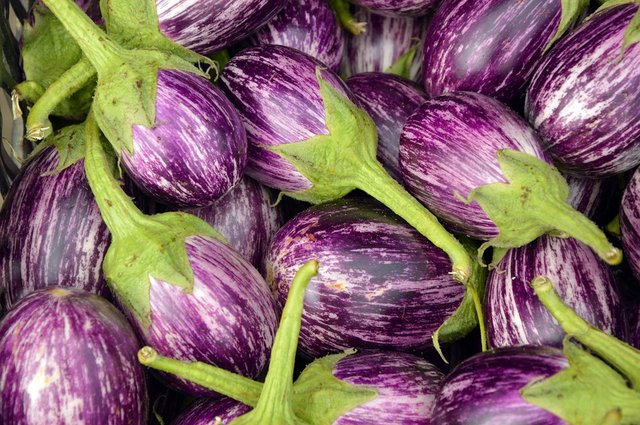 Source
---
VERY IMPORTANT ADVISES
We have seen a real lot of participants since the launching of Steemit Iron Chef - This is actually a blessing having so many people participating!
In the beginning there were more low quality posts than good ones...but after 4 rounds...I can say that the overall level is going up and I am sure it will be even better after some more rounds!
Thank you to all those making efforts on your entries - @progressivechef is commenting on each of your posts and congratulating you for your good job!
By upgrading your entries, the competition will be more interesting and we will see different winners each round...
I'll again share some advises I gave out last round for those who haven't yet read them:
Make a thoughtful posts, be yourself - make it fun to read.
Take the best photos of the dish you prepared.
Avoid posting photos of you in the contest...I am more interested in the food and the plate you did!
I need only 1 proof photo, the rest of the photos you can do freestyle and make them attractive.
Don't just make a cream or a salad or a soup with the product of the week...work different recipes and dress nicely on your plate - try something you've never done before, go for it!
The product of the week must be the center of attention, it must dominate the plate!
And most important : ONLY 1 ENTRY PER PERSON PLZZZ!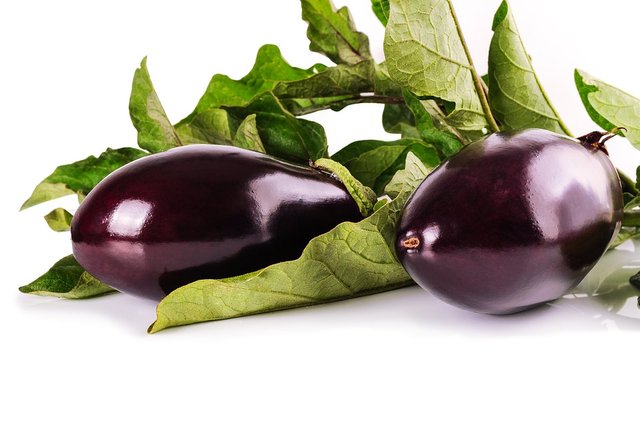 Source
---
Before ending this post, I would like to again thank everyone who has been consistent since the beginning of this awesome cooking adventure - You definitely know who you are!!!
Let's keep progressing, let's keep sharing positive vibes around and let's support each other!
So put on your apron, take out your knives and let's transform the EGGPLANT!!!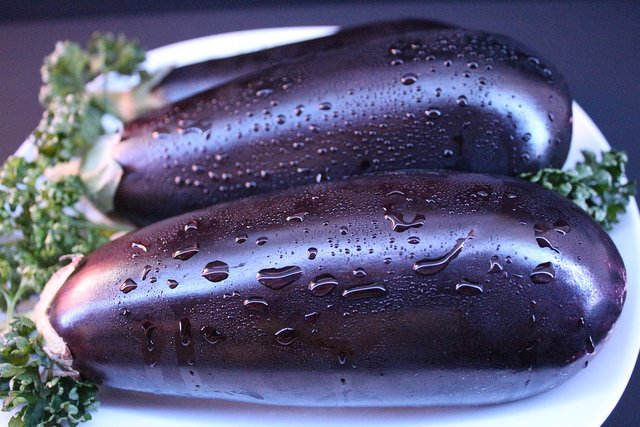 Source
Don't forget this : DEADLINE TO SUBMIT YOUR ENTRY = FRIDAY 18TH JUNE 2021 AT 10AM UTC
Wish you all best of luck!
Have a great weekend ahead!
@steemit-ironchef