STEEMIT IRON CHEF 2021 ACT 1 ROUND 05 : FINAL 12 HOURS BEFORE THE END OF ROUND 05 - ALREADY 38 ENTRANTS FOR THIS ROUND! HURRY UP!!!
Greetings of the day Iron Chefs!!!
In less than 12 hours, @progressivechef will announce the end of the 5th round - so please hurry up if you've not yet sent your entry for the EGGPLANT round my dear friends!
Time is flying these days and tomorrow we will already be into the 6th round!!!


Source
---
38 Entries already received
This round also we found some new ones joining for the first time ever and the regular Iron Chefs too...
Thank you all for your support - As usual @progressivechef will visit each of your entry, try to drop a comment and upvote your post!
At the time of writing, we've already received 38 entries and it is sure that we will get some more before the deadline of tomorrow!
Ps. Don't forget, a valid entry gives you 1 point for the league - So make sure you don't miss any round and bag up all the points!
My advise to all of you is to go on each others entries and show some love in terms of comments and votes!
I hope to see your votes and comments on each entry when I will be conducting the judging!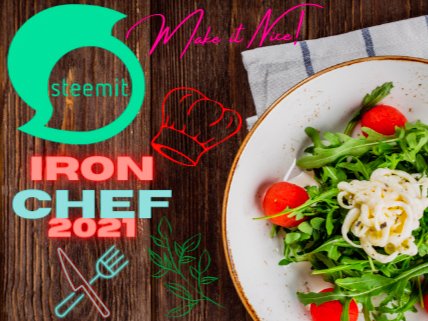 ---
Steemit Iron Chef 2021 Act 1 Round 06!
Tomorrow @progressivechef will announce the 6th product to kick off the 6th week/round of the contest!
Right now it is still a mystery....
I take this opportunity to thank everyone who is making this contest a success since day 1 - The Participants / The Supporters / The Curators!
So ladies and gents, before closing this post, I would like to remind you that you still have some hours left to send your entries based on EGGPLANT!!!
Good luck everyone!
@steemit-ironchef