Creamy custard buns - 奶皇面包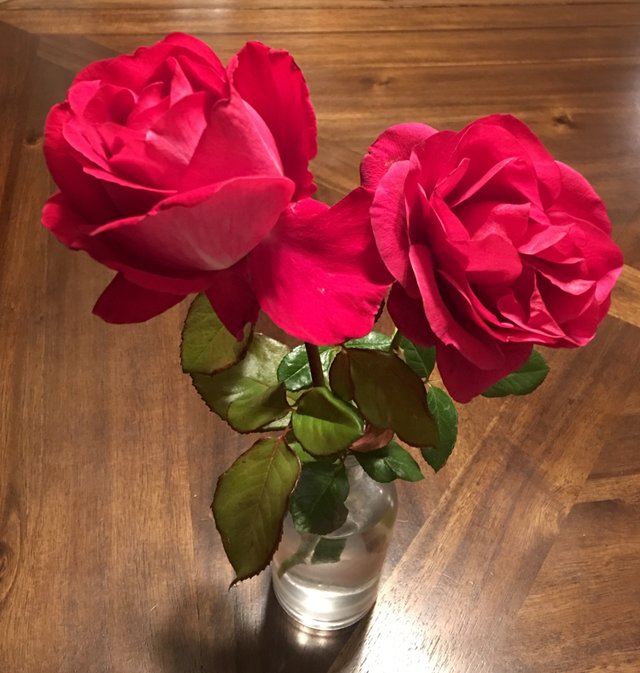 After taking a walk home, I saw some beautiful roses in front of my front yard. I cut some and brought home. The pretty roses really made my day. Today is my last day of the 9 days vacation, and I will go back to the normal working day from tomorrow. It's the most ridiculous vacation that I took in my whole working career, stayed home most of the time unless I had to go out taking care some personal business. I spent a lot of time on bakery in the last nine days. I baked a cotton cake that tasted so good that it was gone in 15 minutes, and I made some creamy custard buns today.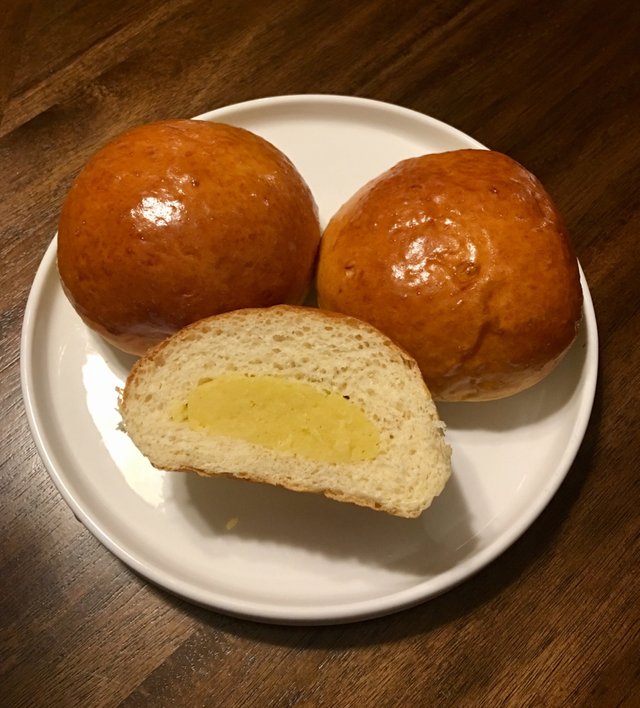 This was my first time to make the creamy custard as the bun filling. It ended up very easy to make and delicious. The ingredients are following, 4 eggs, 200g milk, 100g sugar, 100g wheat starch, and small amount unsalted butter. Mixed all ingredients well except the butter first, heated up the pan then put down butter and let it melted, poured the mixture into the pan, and slowly cooked and stirred the mixture until became solid. Took it out from the pan and let it cooled down. Wrapped it up and put in refrigerator for one hour. Finally cut it to twelve pieces and made them round.
After the bread dough was ready, I made the buns having the creamy custard filling inside. After finished baking, Mr. Fong and I tried one. He said the bun was very delicious and this filling even better than the red bean paste.
From now on, I can make buns with BBQ pork, purple yam, taros, red bean paste, or creamy custards. It's so fun to explore new recipes.