[ HIVE IS ALIVE ] Point Information FR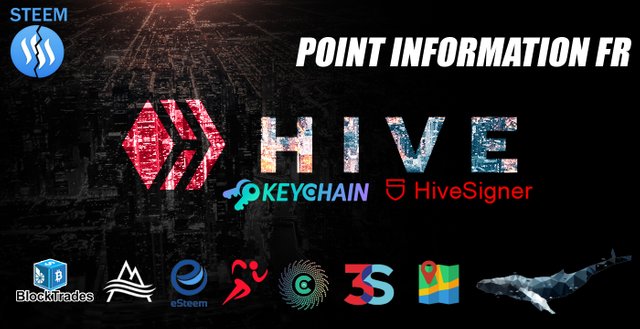 Voici un petit point information sur la situation et la migration vers HIVE
ATTENTION : LA CENSURE A FAIT SON APPARITION SUR STEEMIT !
Une Liste noire a été mise en place par
Steemit
, tout post effectuant la promotion de
HIVE
est susceptible de s'y retrouver et ne sera du coup pas disponible/visible sur le site
https://steemit.com/
.
Pour plus d'info: le post de @steemitblog ici: https://steempeak.com/steem/@steemitblog/we-are-making-good-progress et celui de @themarkymark ici: https://steempeak.com/steem/@themarkymark/steemit-inc-now-censors-posts-from-the-ui
Site et décompte officiel avant la séparation
Un compte a rebours avant la séparation (aujourd'hui 14:00 UTC) est visible sur le site officiel ici https://hive.io/
Support marketing
Pour vos opérations marketing (post, tweet...) des visuels sont a disposition ici https://hive.io/brand/
Liste Officielle des dApps, projets et communautés confirmées sur HIVE
Steempeak (rebranded)
Actifit
SteemStem (now HiveStem)
Curiesteem.com
Steem-Roller
Dpoll
SteemWallet for ios/android
3speak.online
Wise.vote
Steem.Chat (now openhive.chat)
OCD and thegoodwhales.com
BROsinoPoker.com and brosgn.net
C-Squared
Crowdmind
dblog.org/dblog.pl
Global Blacklist API
steemian.info
SteemViz (rebranding)
Team Australia/centrelink
the-magic-frog.com
Photofeed
Diyhub
DDaily
AnonSteem (anon.steem.network)
SteemAuto
Dlease
SteemRSS
esteem (rebranded)
STEEM.CRAFT
Steemitworldmap (rebranded)
Haveyoubeenhere
OneLoveDtube
OneLoveIPFS
Steemsafe
Steeming.com (rebranded)
Keychain
Curangel
Steeminvite
Liste Officielle des Echanges sur lesquels vous pourrez acheter/echanger
@blocktrades va proposer un service d'échange complet (en plus du service d'échange instantané) permettant l'échange de STEEM contre des HIVE et d'autres coins (BTC, LTC, etc.).
Les informations d'identité seront requises pour l'utiliser, vous pouvez deja effectuer le processus ici: https://blocktrades.us/
article complet ici: https://steempeak.com/blocktrades/@blocktrades/blocktrades-will-soon-be-offering-full-exchange-services-in-addition-to-instant-exchange-service
Un nombre croissant d'échanges dont Bittrex, Huobi, Binance, BitThumb, GOPAX, UpBit, et WazirX se sont engagés à soutenir l'AirDrop a 1 STEEM = 1 HIVE et ont publié leur intention de travailler avec HIVE
point presse officiel de Hive ici: https://medium.com/@hiveblocks/press-release-the-new-hive-blockchain-is-launching-heres-everything-you-need-to-know-b95b05d30c7c
Pour les développeurs
Github Officiel de HIVE
Les codes sources officiels de la nouvelle blockchain HIVE se trouve sur le Github suivant: https://github.com/openhive-network/hive/releases
SteemConnect devient HiveSigner
HiveSigner une version pour HIVE de SteemConnect a été crée pour que les developpeurs des applications externes puissent offrir a leur utilisateurs les memes moyens de connexion qu'auparavant. Sources pour developpeur dispo ici: https://github.com/ledgerconnect
SteemSQL devient HiveSQL
@arcange travail sur la version HiveSQL de SteemSQL, la version Base de données Microsoft SQL de la Blockchain HIVE
Site web: https://hivesql.io/
---
Rendez-vous de l'autre coté sur https://hive.io/
Ou un des autres frontend disponible sur HIVE ;)
#hiveisalive
---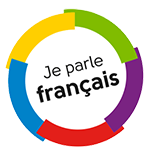 Francophonie: https://steempeak.com/c/hive-180934/created

Si vous avez aimé cet article
N'hésitez pas à me le faire savoir avec un
[ Upvote | Resteem | Comment ]
MERCI :)
@french-tech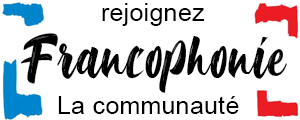 Francophonie: https://steempeak.com/c/hive-180934/created