SIZ Contest || Locale Food Recipe || entry by @alirazaop
Hey SIZ Family...
I hope Everyone will fine and enjoying your lives.
I'm very thankful to @siz-official and the founder of SIZ Mr, @cryptokraze for organizing this contest.
Now I'm sharing my entry for this contest.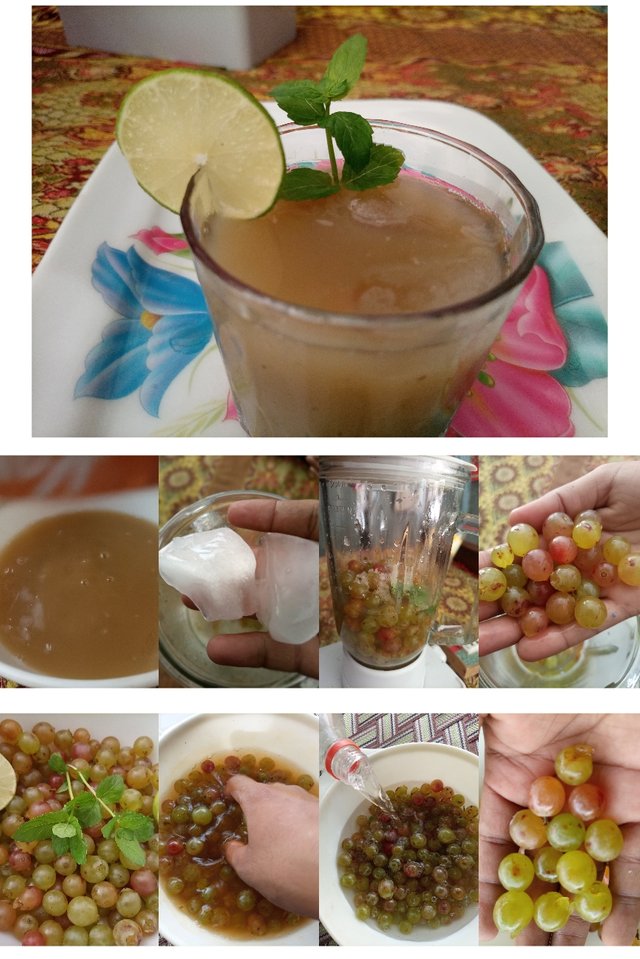 I'm Sharing the Recipe of healthy and delicious Grapes Juice.

| Ingredients | Quantify |
| --- | --- |
| Grapes | 1/2 Kg |
| Mimt leaves | a few |
| Grated ginger | 2 tsp or as u need |
| Sugar | 2 tsp |
| Lemon | half lemon |
| Salf | a pinch |
| Ice cubes | 1 cup or as u need |

Procedure...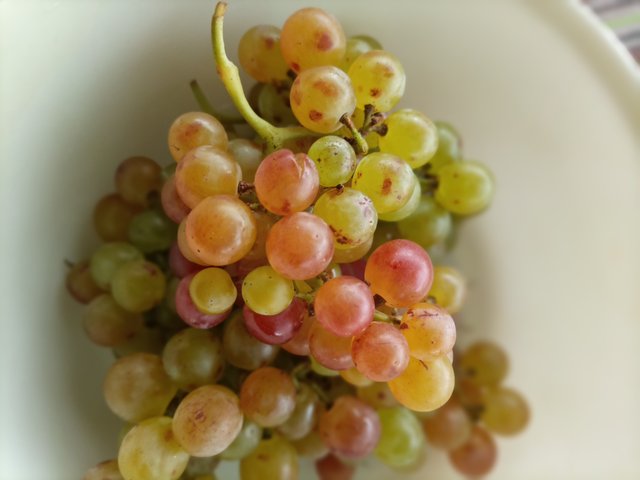 First all take 1/2 kg good quality grapes.
Because,
If out raw material will good our end product definitely become good.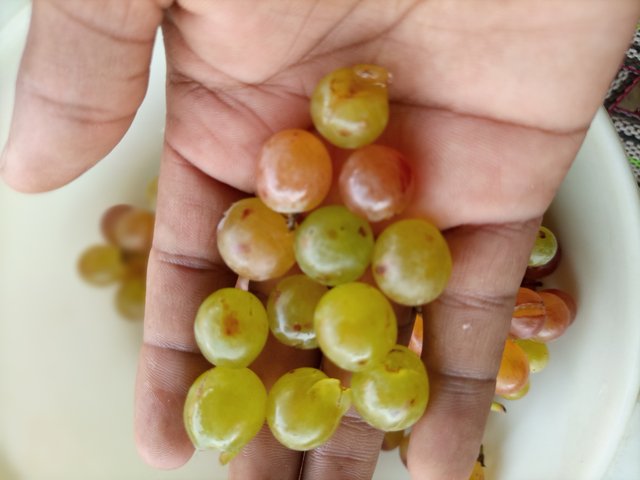 Separate the Grapes from the Bunch.
Be careful during separating.
Because,
If you separate hard it will lose of pulp.
So, separate with soft hands.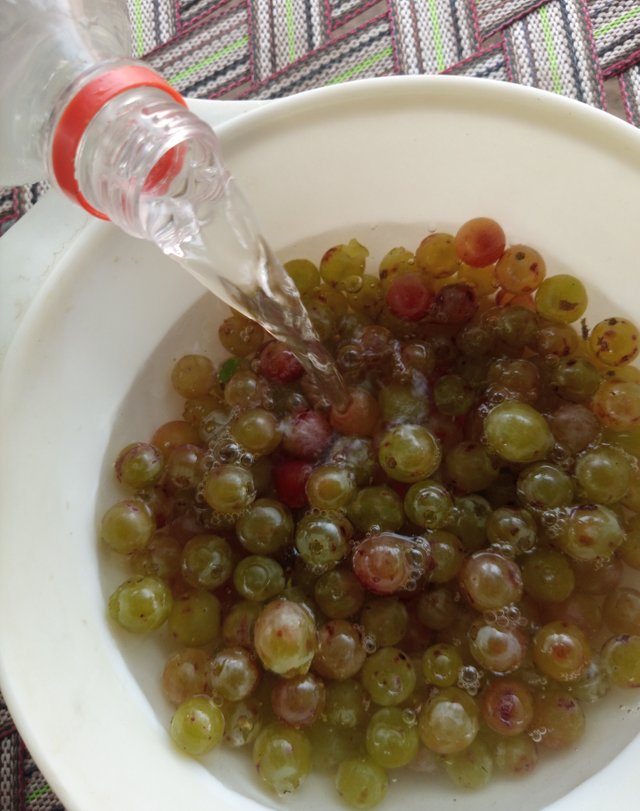 Add separated grapes in a bowl.
And also add water in the bowl for washing.
Because,
If microorganisms or dist and dirt in present on the grape surface.
So,
They will be washed.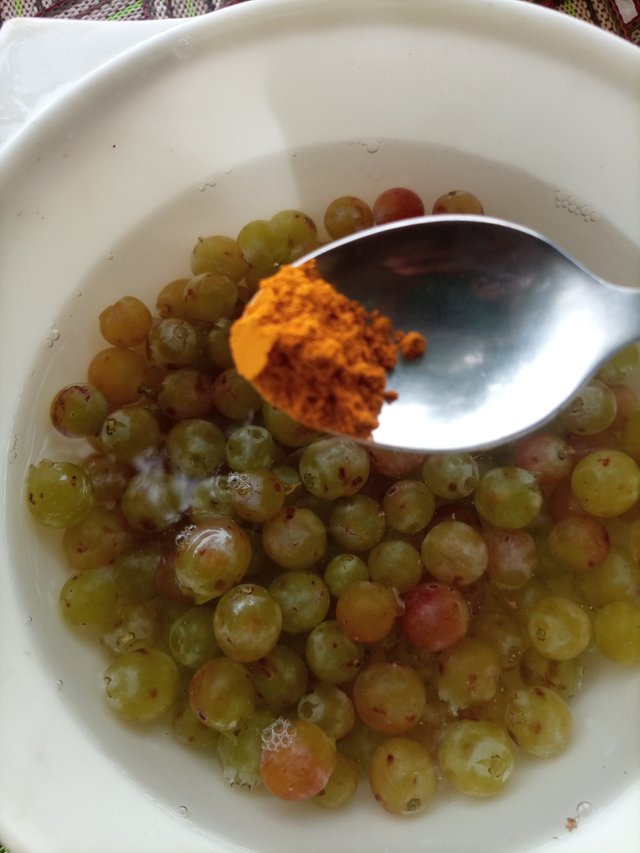 You can also add half tsp Turmeric powder for washing.
Turmeric powder is very good for washing.
Because,
It is antibiotic and also anti oxidant.
So, it is beneficial for washing.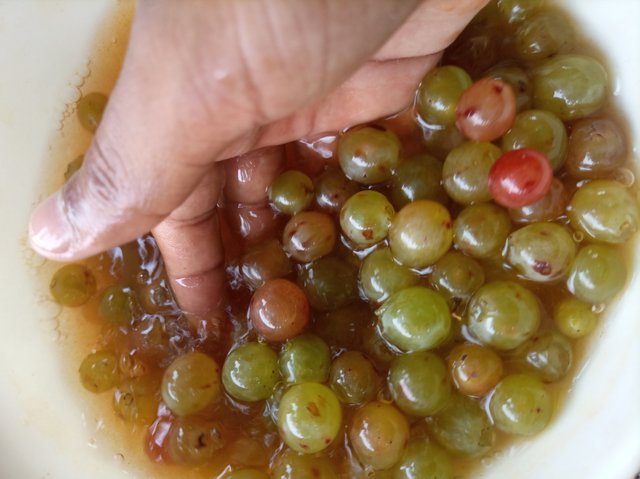 Wash with the help of hand.
Slowly rub.
Because,
It will not damage.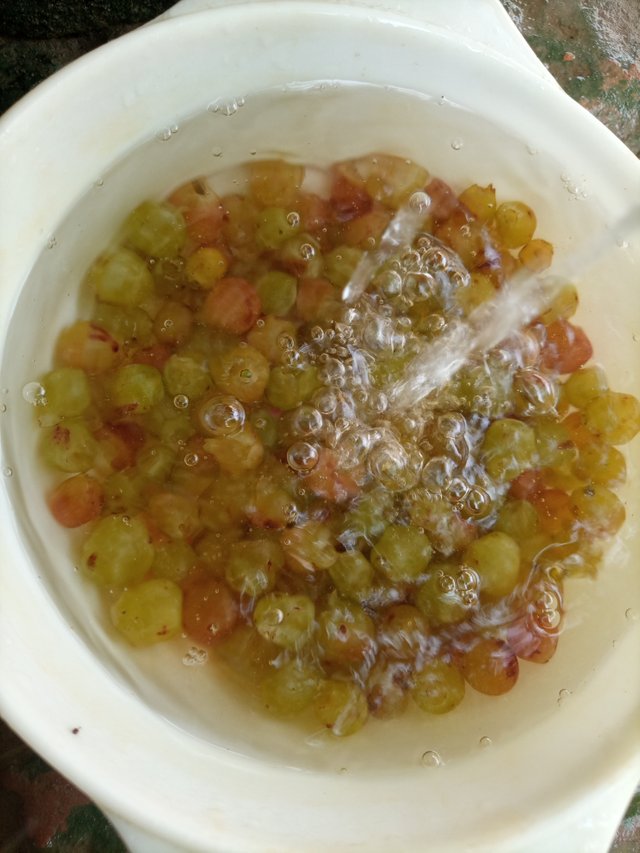 Add water again.
Because, the tumeric powder and its water remove.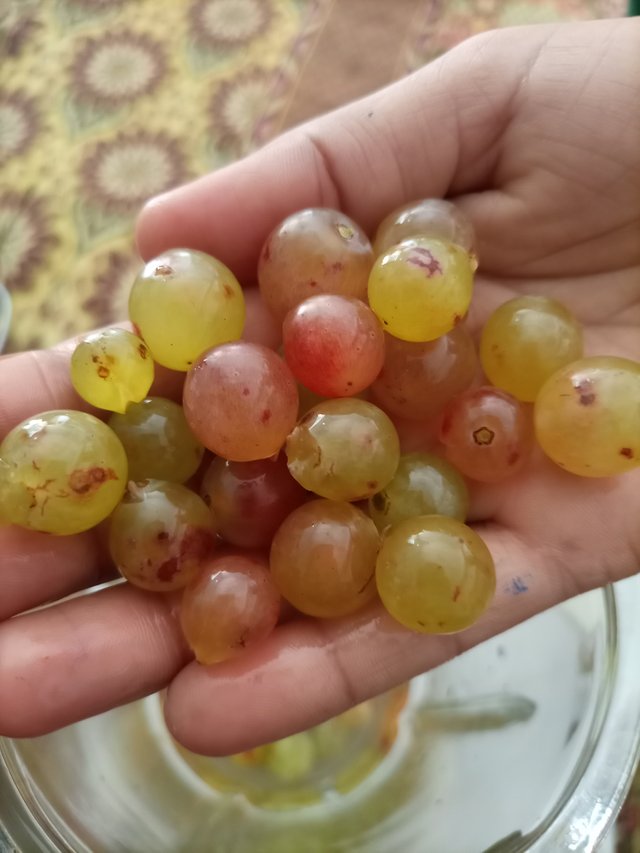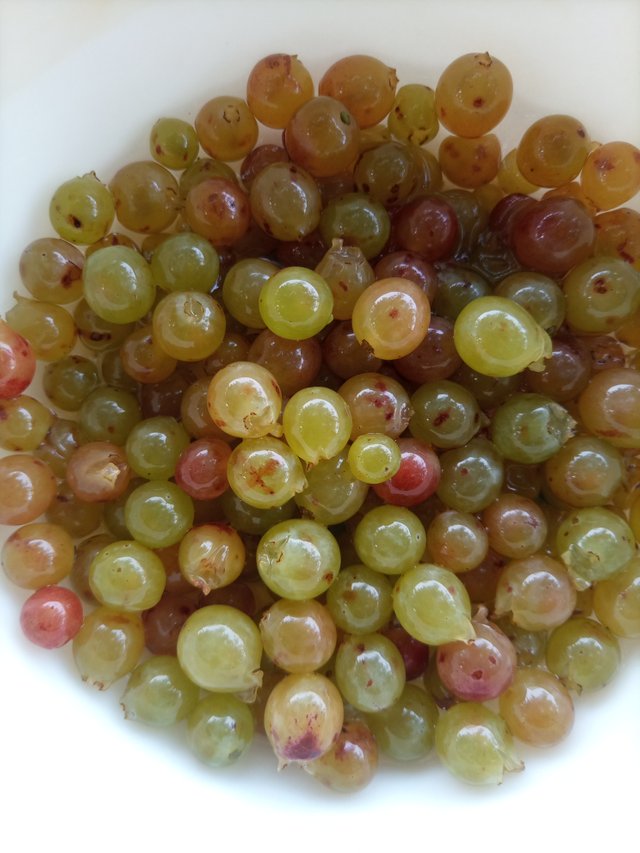 Now our grapes are washed clearly.
Now you can see they are shining.
It is very important process in every food preparing.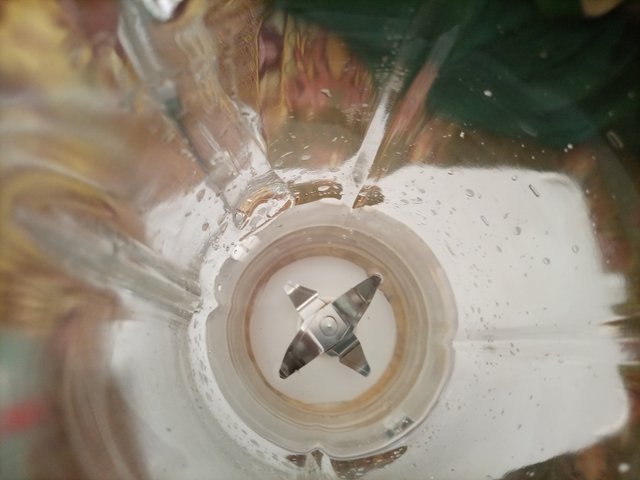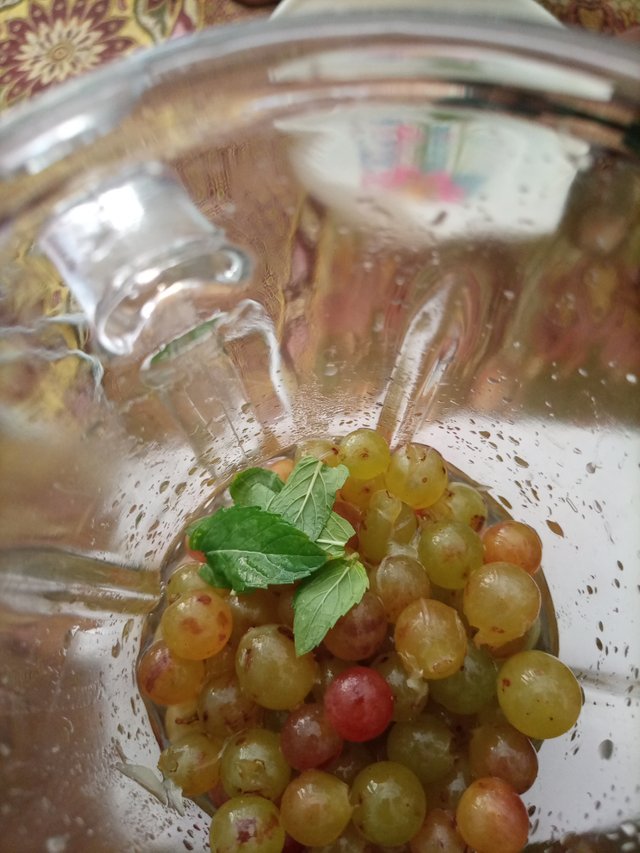 Put the grapes in the blander machine.
For blinding.
For extract the grapes.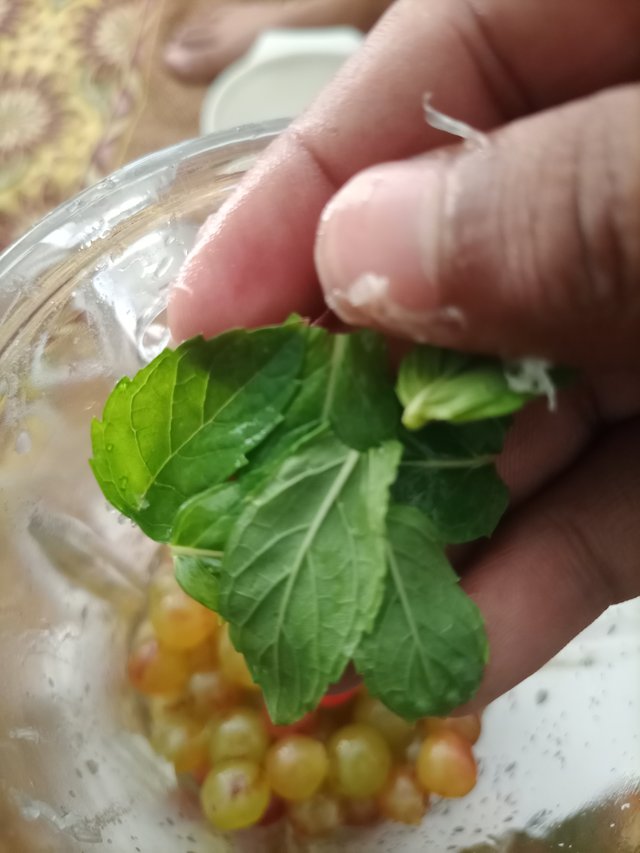 Also add few leaves of mint.
Because,
They increase the flavor.
And it have many other health benefits.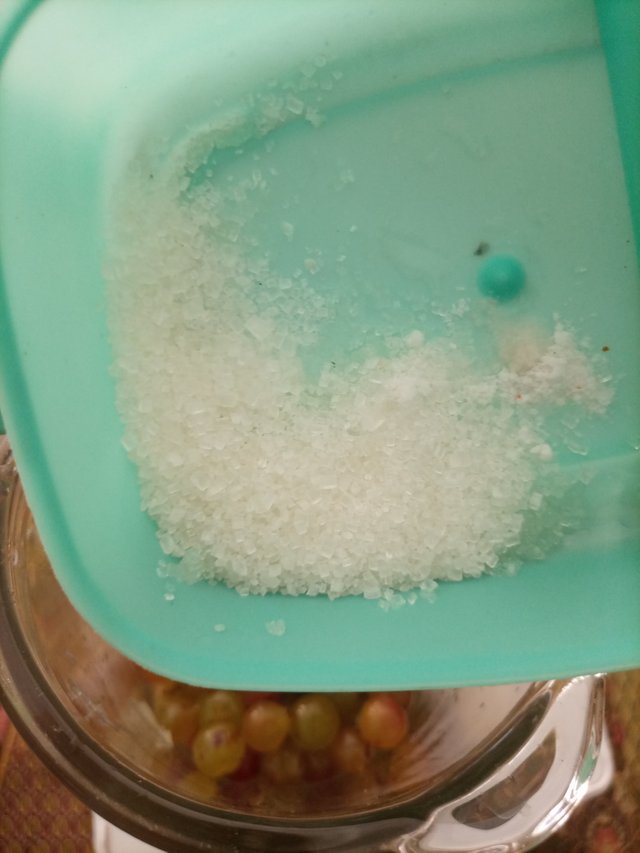 Add sugar 2tsp or as you need.
Also add half tsb slat black / White.
Salt for or increase flavor.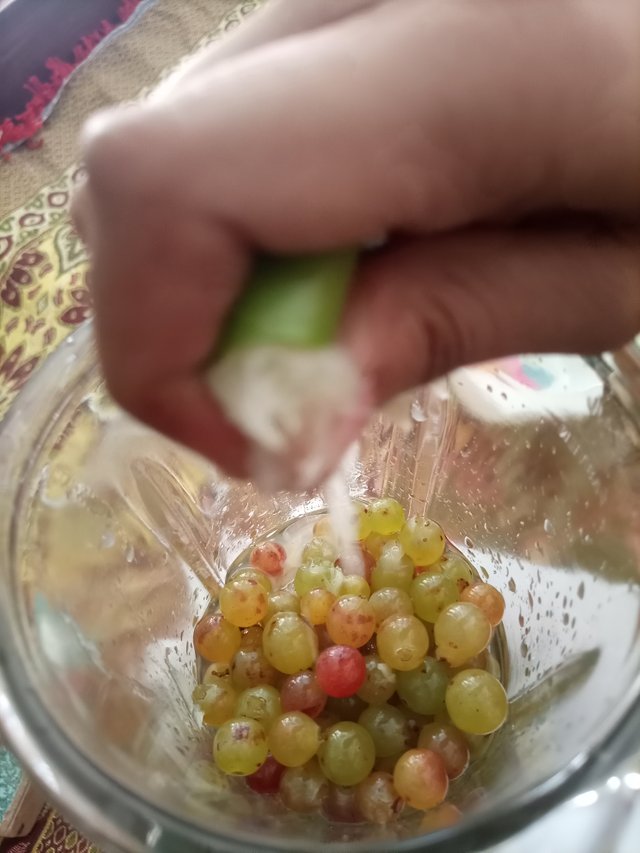 Squeeze the Lemon in the blander jug.
For the flavor.
Half Lemon squeeze in the jug.
If you need more quantity of lemon you can also add with your at will.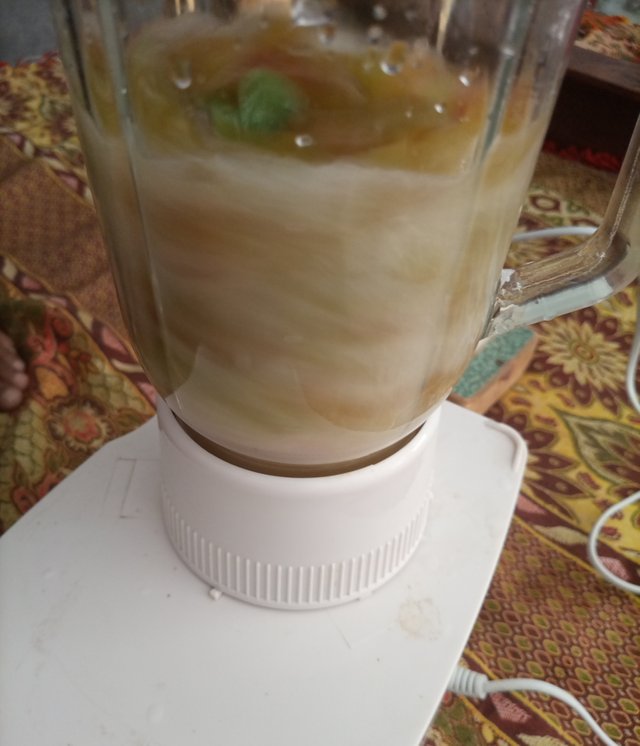 Start the blending.
Blend for 3 to 4 minutes.
Make sure our grapes will bland good.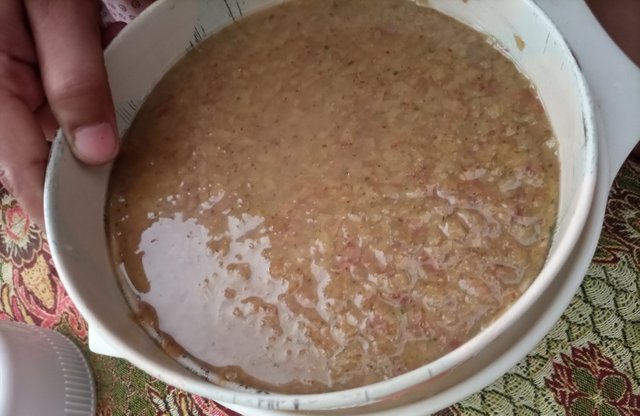 Filter the juice with the help of sieve.
Because,
Some particles of grapes peel will in the juice.
So,
It will celery.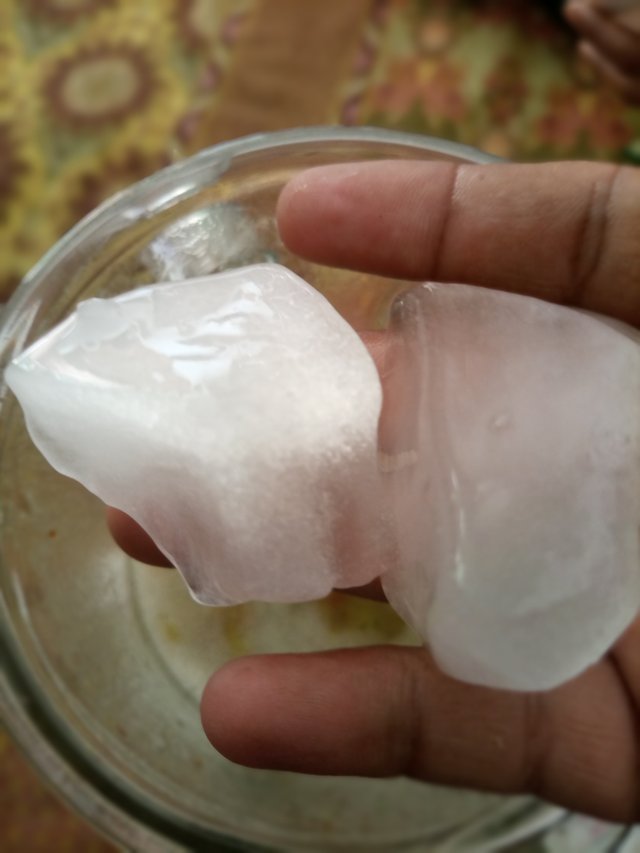 Add ice cubes in the glass.
If you want add the ice in the blender jug.
You can also add.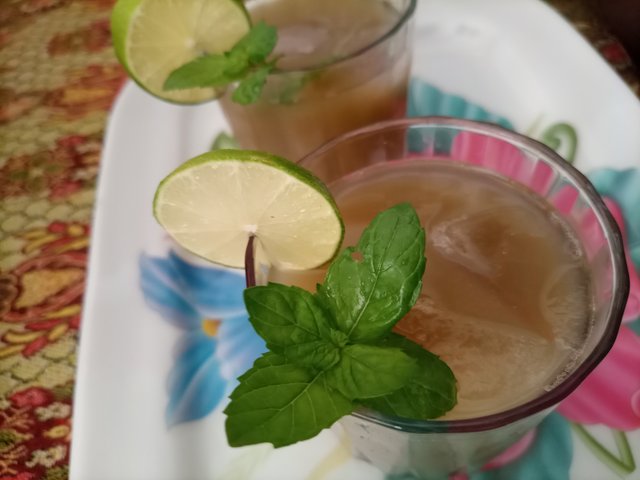 Now our juice is ready for drink.
It is very delicious and healthy.
You can serve it to the guests.

I hope you will like my recipe.
Try it at home.
Special Thanks SIZ Staff.
Cc,
@suboohi
@cryptokraza
@vvarishy

I'm inviting my friends for this contest.
@farannabeel
@ahsanbilal
@abrarulhaq1
Let's come mans take a part in this contest.
May be, you will be winner.

Remember me in your prayers.

Let's join,