SIZ recipe||Chappli kabbab|| enjoy the taste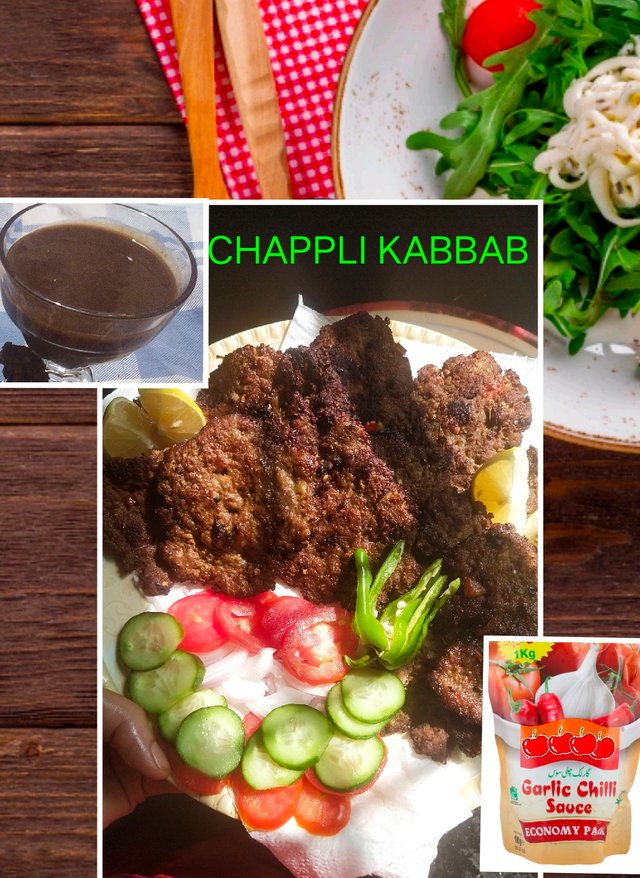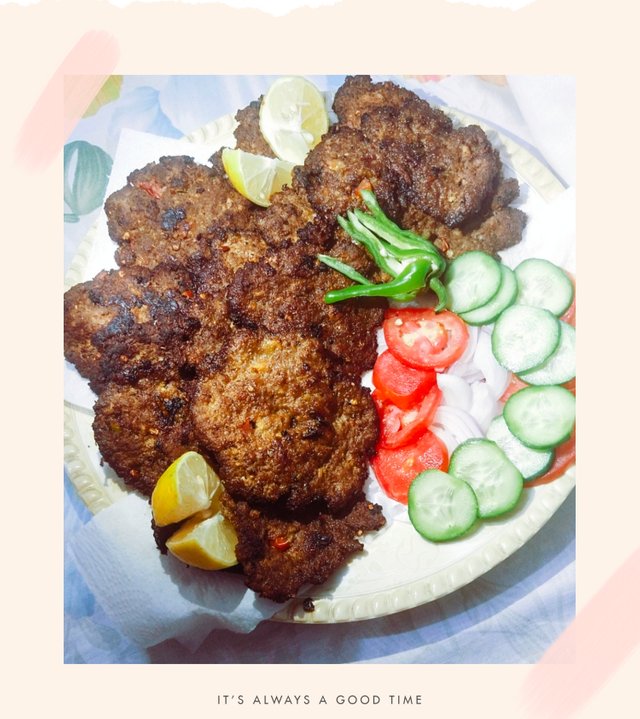 Assalamualaikum everyone. Hope all of you will be fine and enjoying the good health. Today I am sharing the recipe of chapli kbab which I cooked last week at my Mom's home. Super tasty and easy to cook.
Let's check out the ingredients: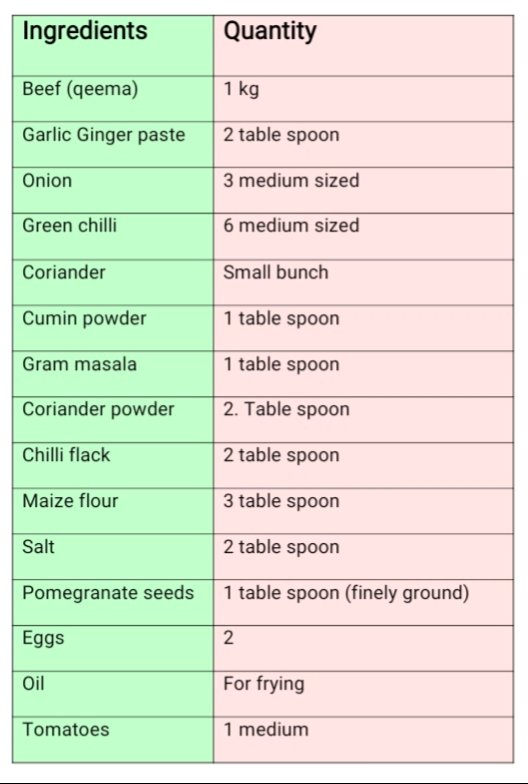 Process:
We need a chopper.
1st we have to chop the onion and squeeze them to dry. Better to squeeze in clean cloth or napkin.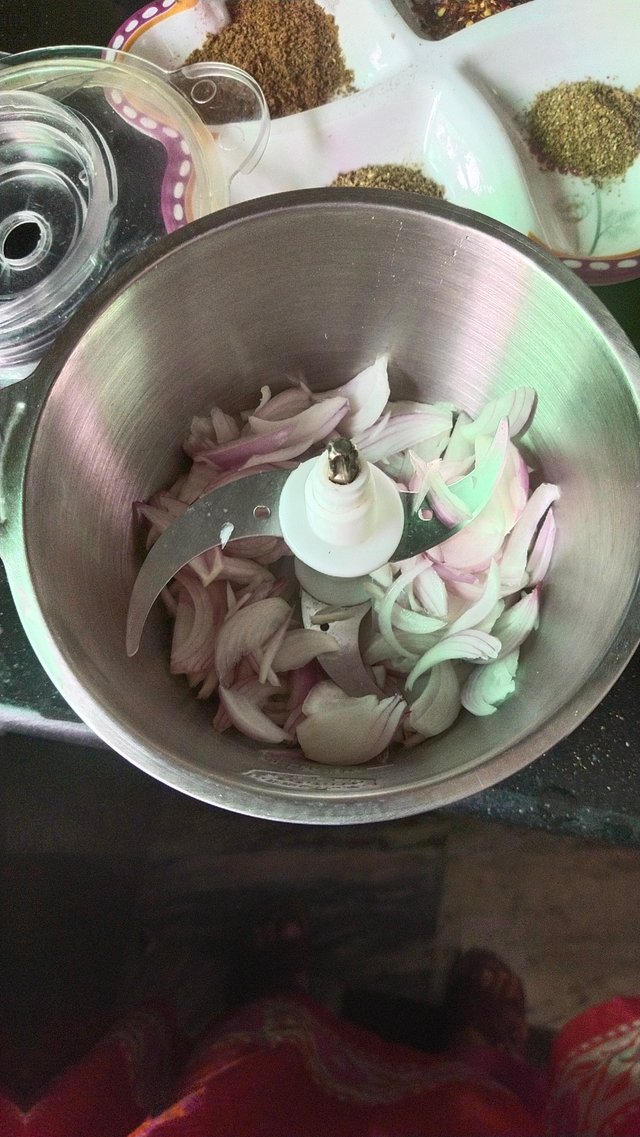 Chop the green chilli.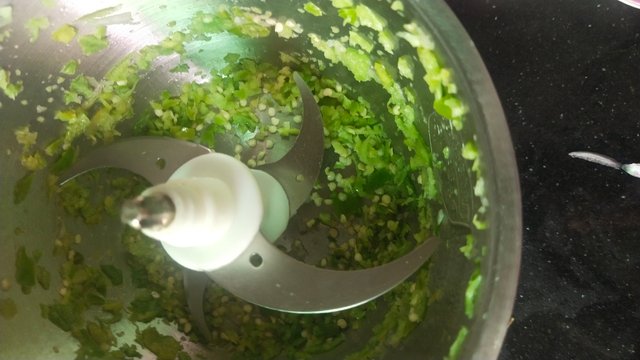 Add the beaf qeema in it and again chop for 2 minutes. While chopping qeema give chopper pauses because constant running may heatenup it.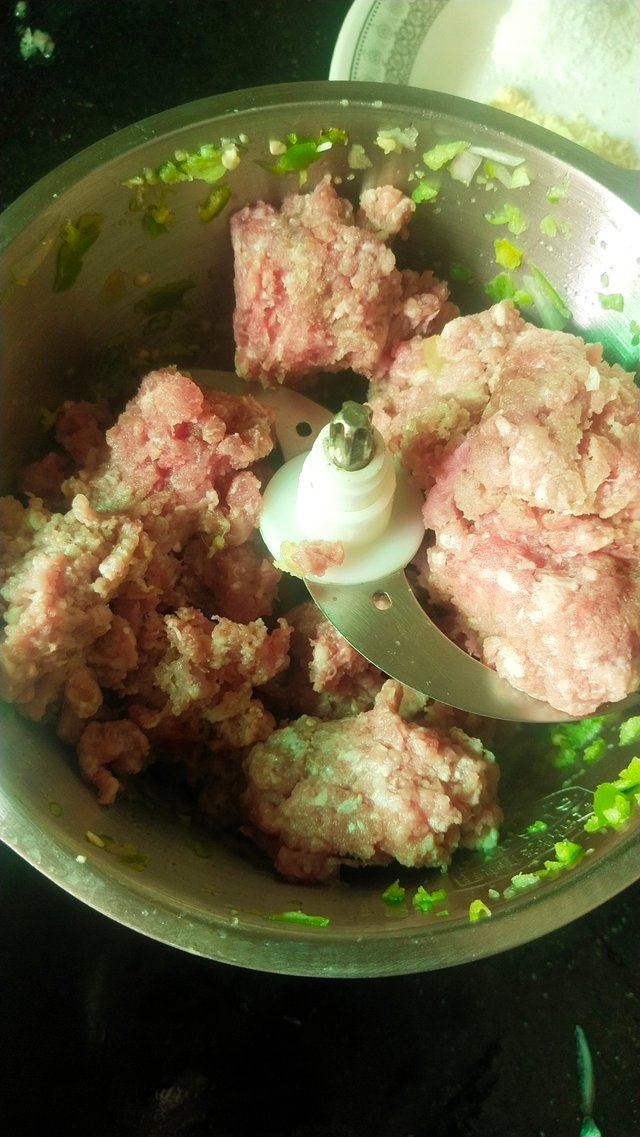 Now add the onion and again chop it for 3 minutes. We chopped it twice to make it smooth soft Dow.
Dish out the qeema Dow.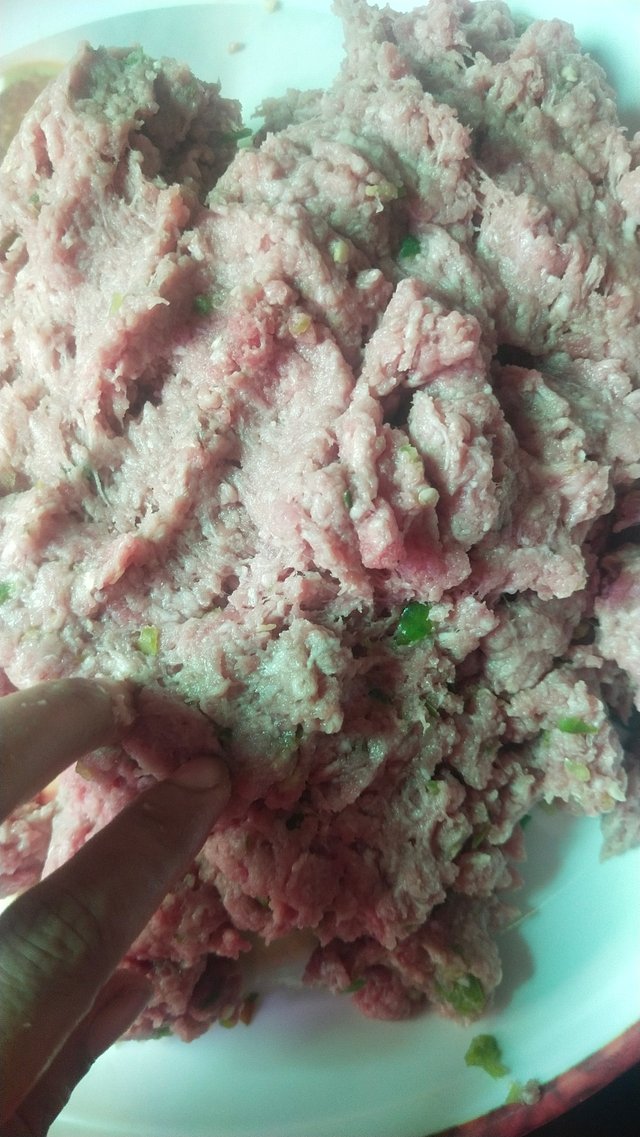 Add all the remaining ingredients: garlic ginger paste , salt, chilli flacks, cumin powder, coriander powder,gram masala, pomegranate seeds,maize flour green coriander, chopped tomato and one egg mix it well with hands for 5 minutes.
Mixing well is very important here for a good taste and make kbabs soft.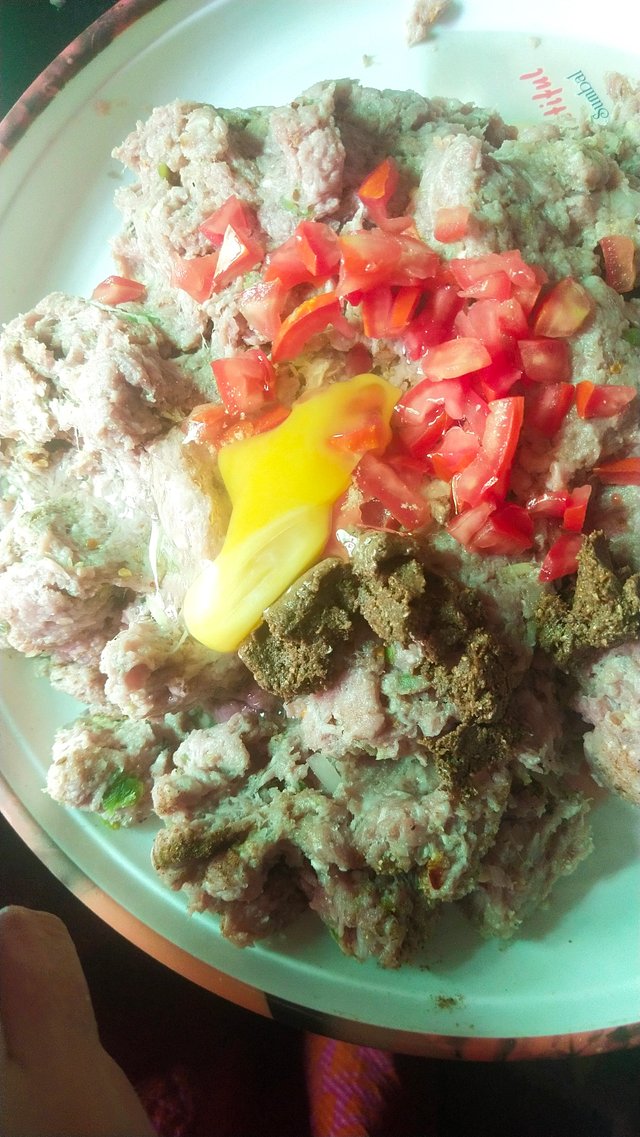 Pomegranate seeds give the kbabs supreme flavour.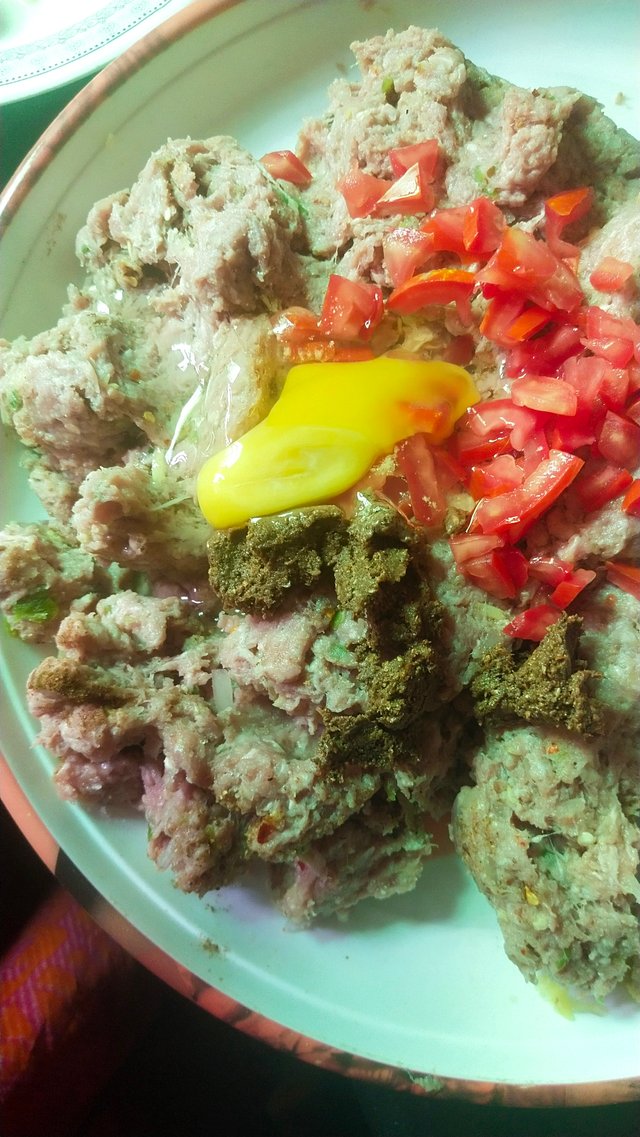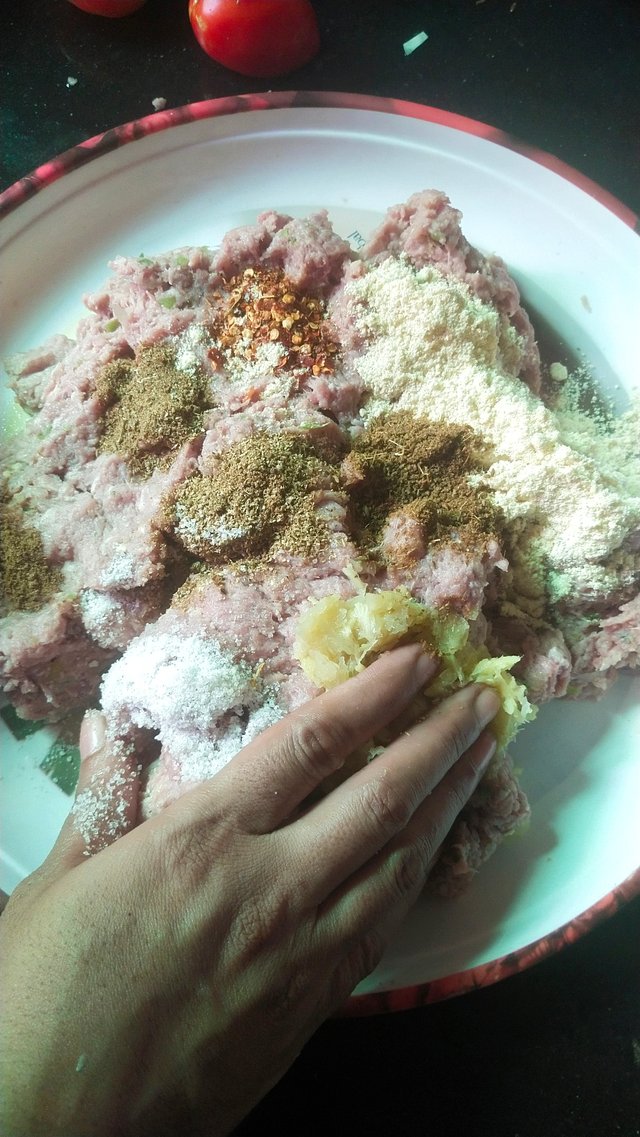 Then add one fry egg in it and again mix it.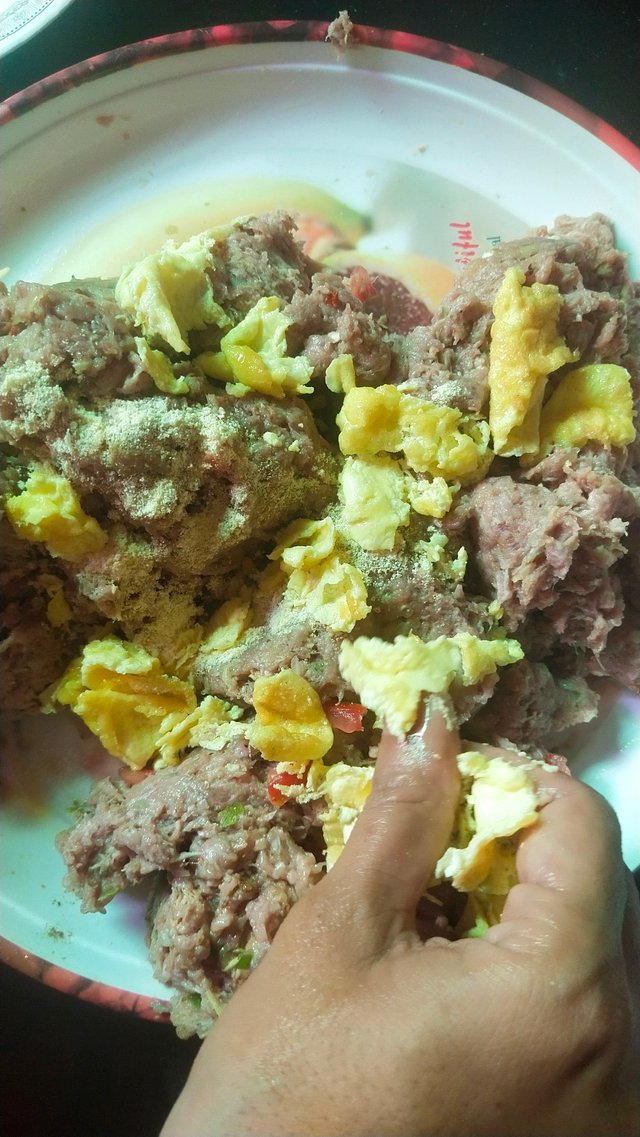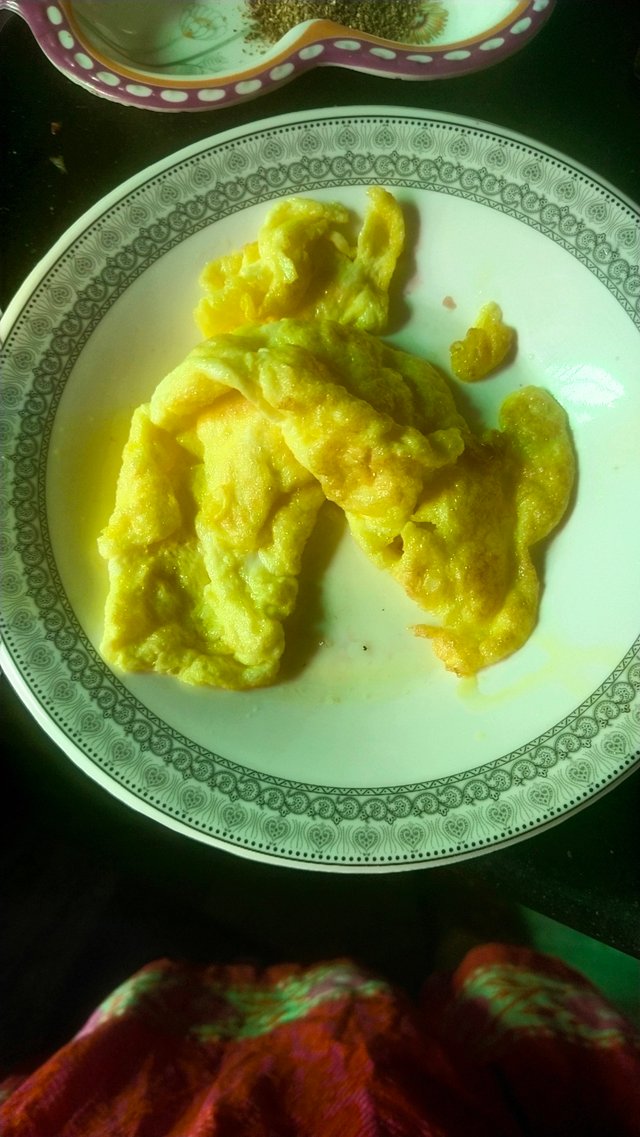 Now let it for half an hour in room temperature for marination.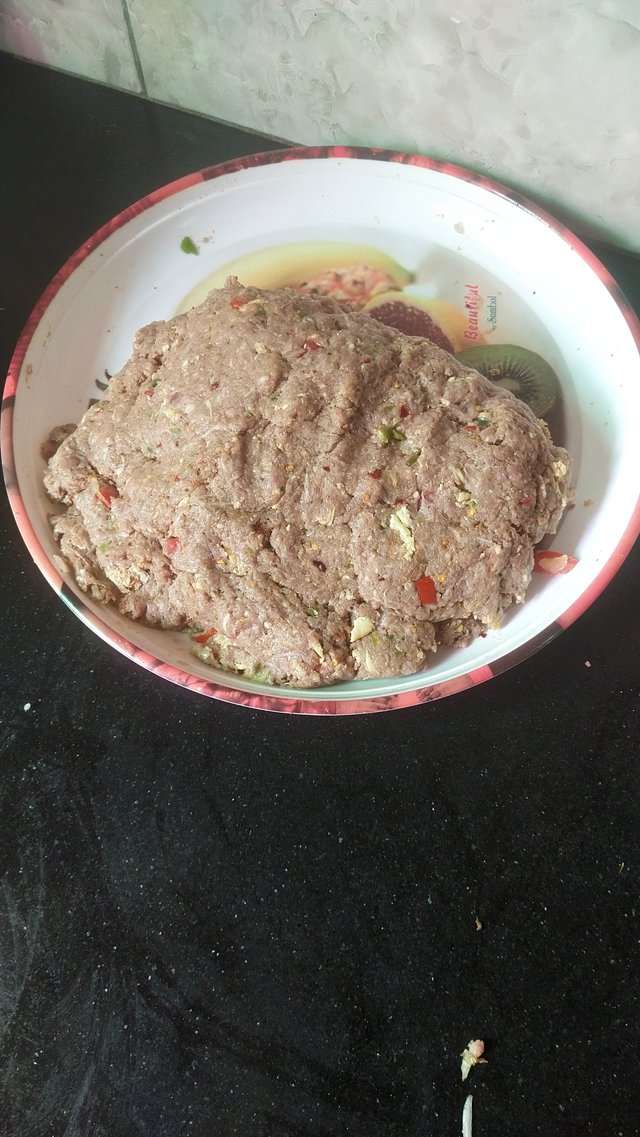 Now take required amount of it and shape them as shown. It should not be in round shape.
You May shape the kbabs by hand or you May shape them in a straight dish or surface.
The kbab should not be extra thick as Shami kbabs.
We have to made the slice thin because the qeema here used is uncooked. And we have to cook it completely only in frying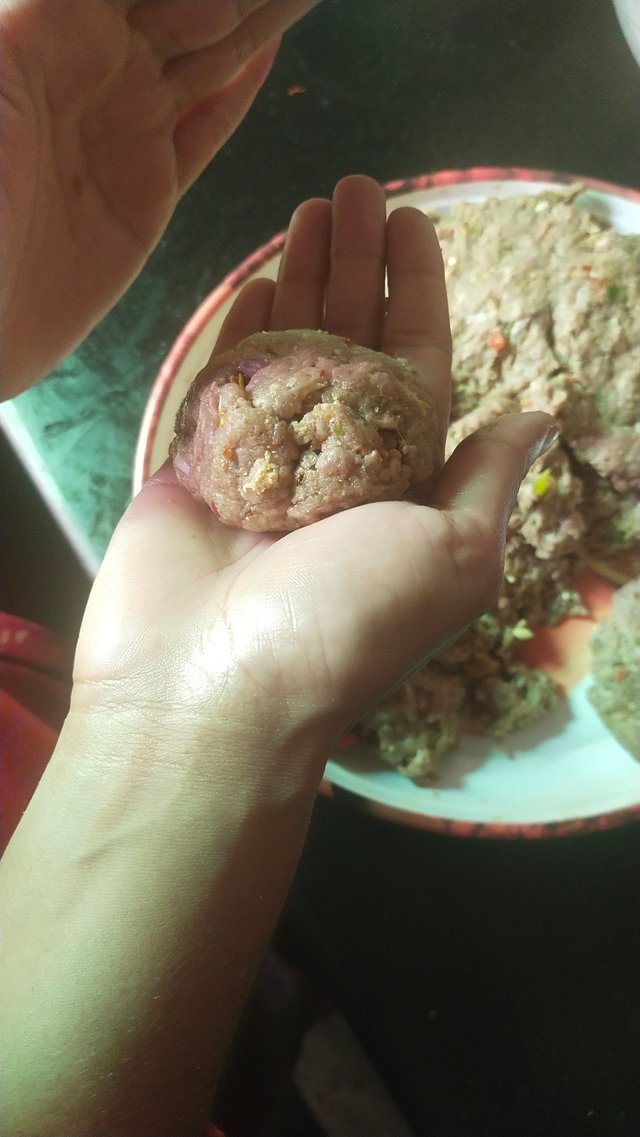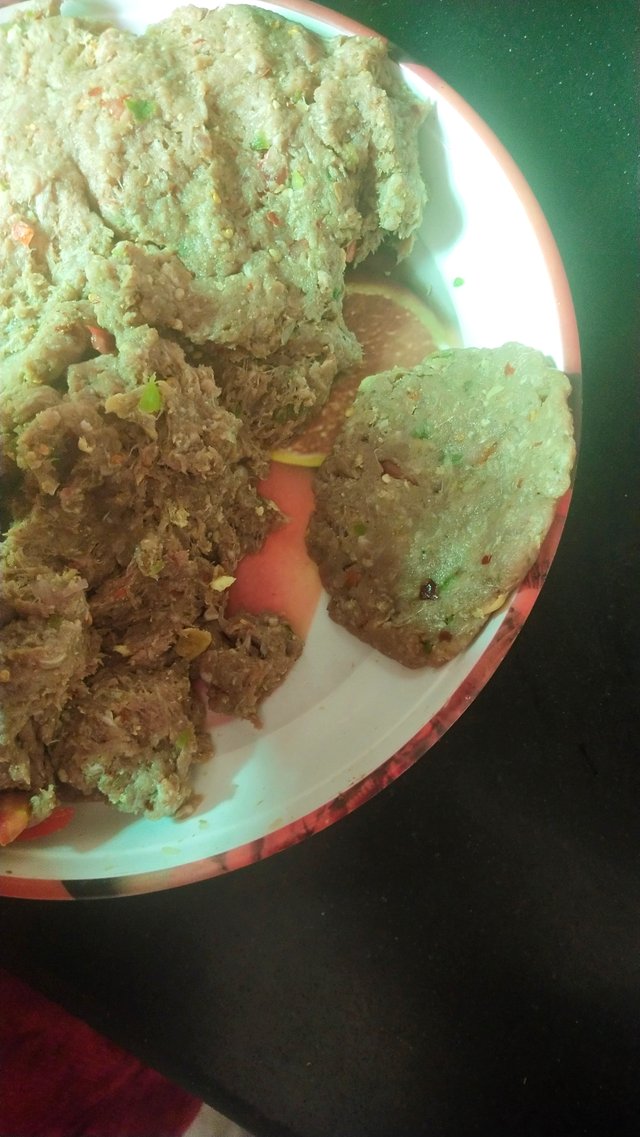 Put the 2 cups of oil in a pan and start frying the kbabs on medium flame until the colour gets a little darker then golden.
If we cook at low flame the kbab could get harder.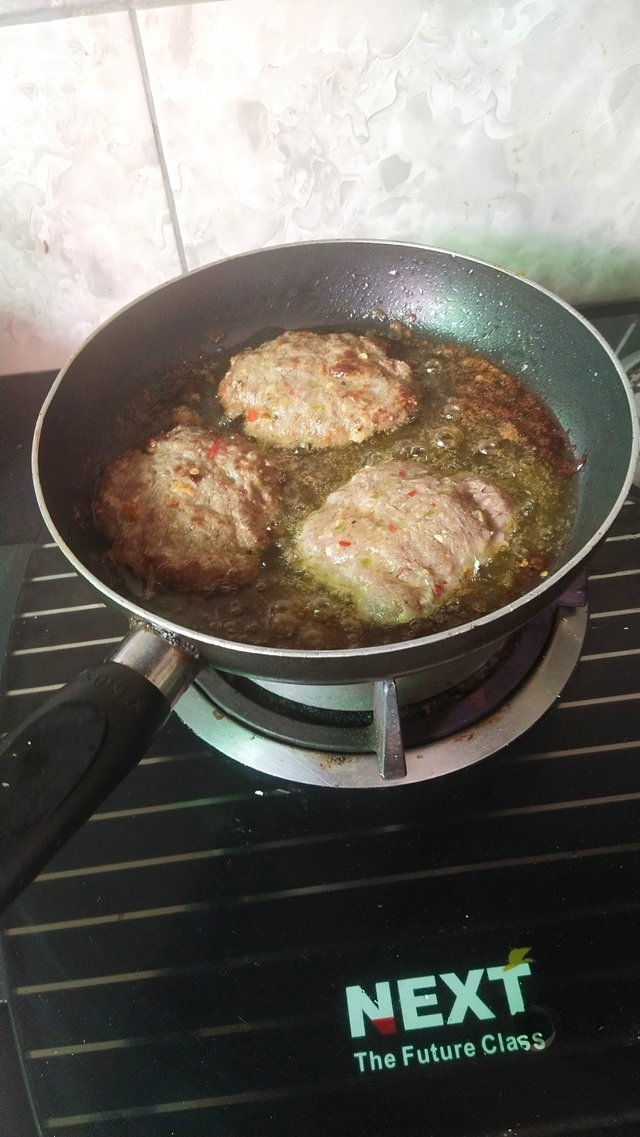 It's better to use a nonstick cookware for frying.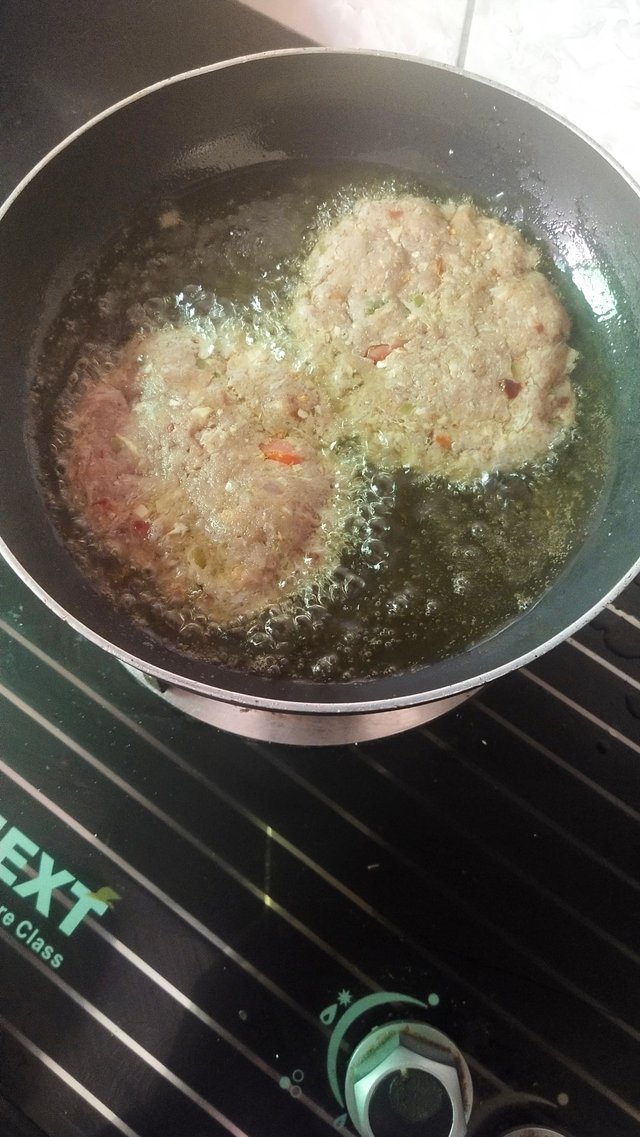 Dishout and serve after garnishing with tomatoes,cocumber, lemon.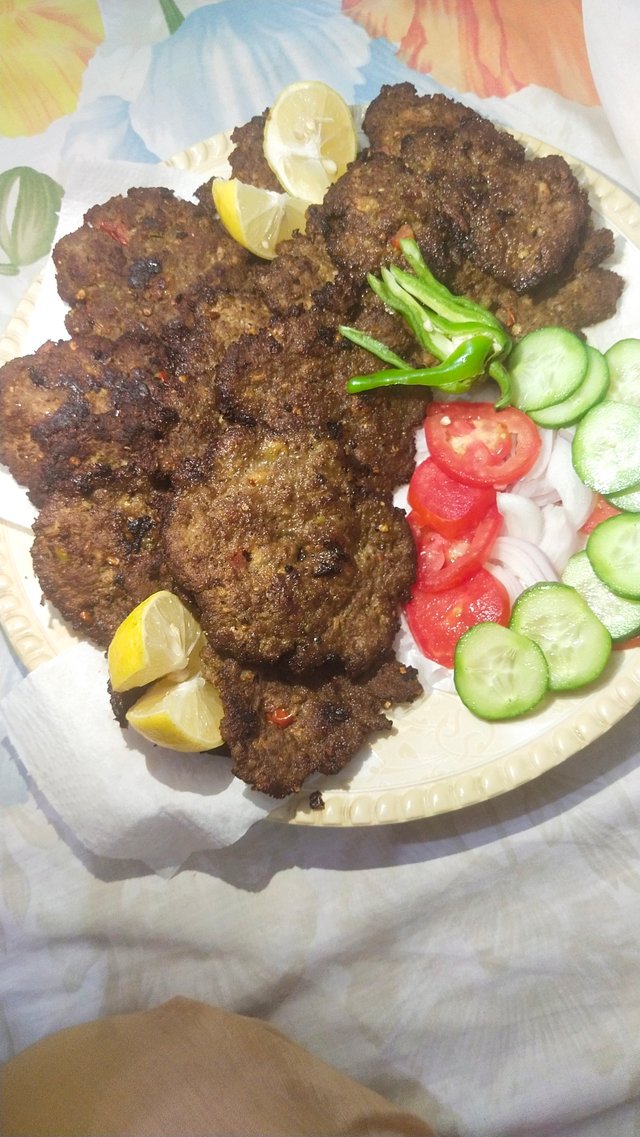 You may enjoy it with Imli Sauce or chilli garlic sauce.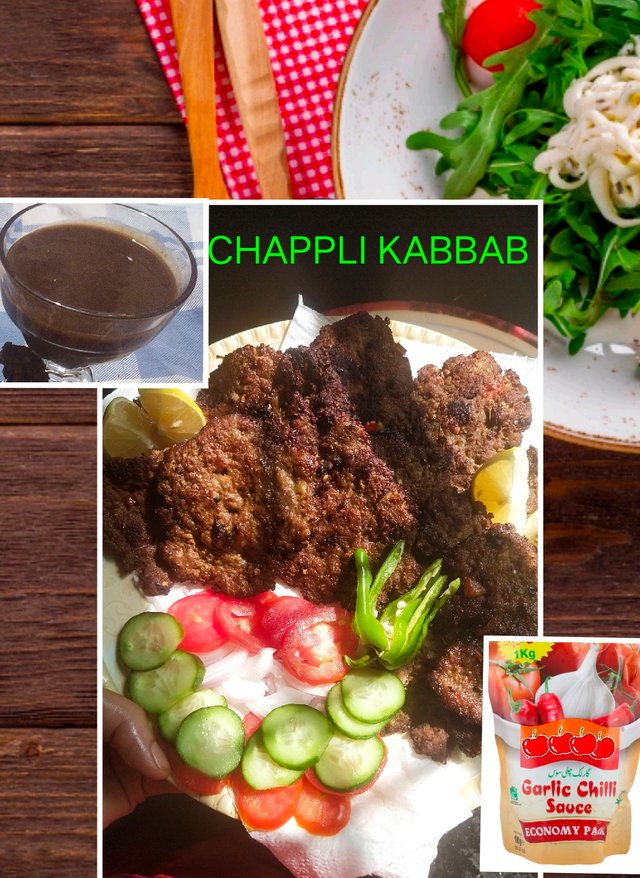 Do try this recipe. Surely you will enjoy.
Thanks to @cryptokraze @suboohi and
@sizofficial for providing the opportunity to share ideas.
Dear @salmashraf do try this.