Reciepe Discription||Chicken roast ||
Assalamualaikum
every one. Hope all of you will be fine and enjoying the good health. I was a little busy for many days so could not write anything.
I missed some of very superb contests . Today I got some spare time so I am going to share my experience and skill with my steemian family . Reciepe discription is a skill. We should write and present the food Reciepe in such a realistic way that the reader got the taste of it.
My son M.Anas invited his cousins for a roast party. So I planned to make it. Let's have a look of the final dish and check out the Reciepe It was a delicious dinner, everybody enjoyed and I got👏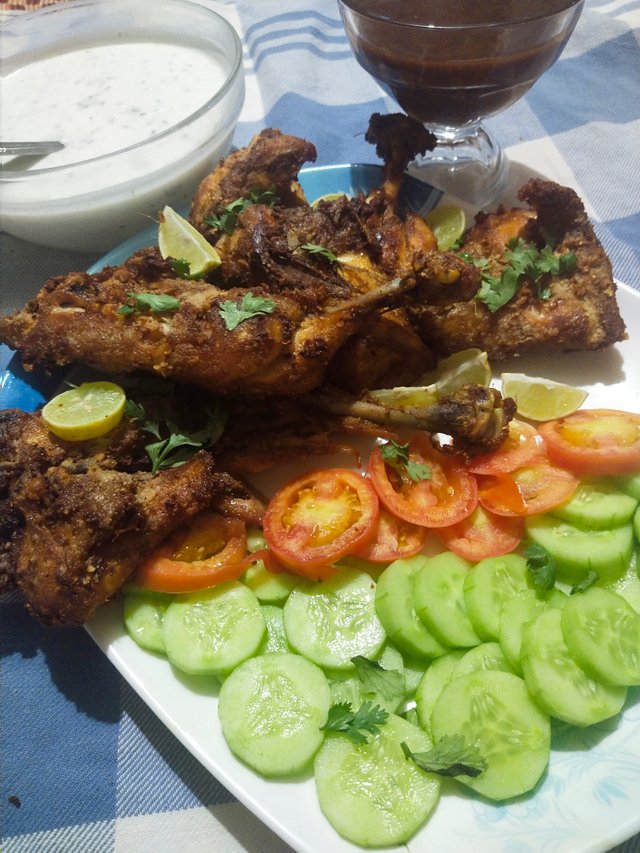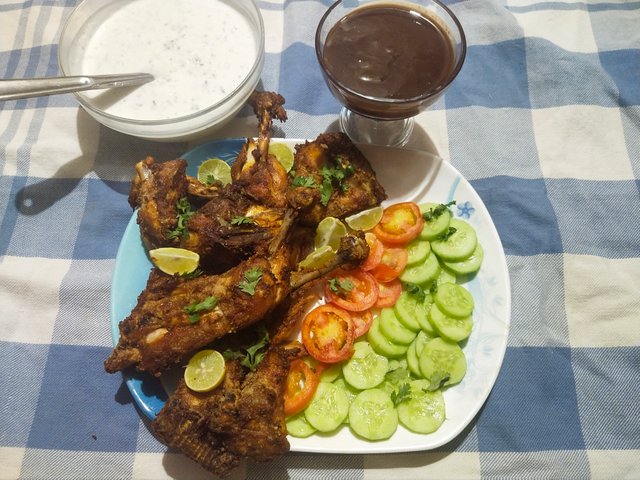 I made this for 18 pieces of chicken but I am sharing the recipe for 4 pieces.
Let's start by checking out the ingredients.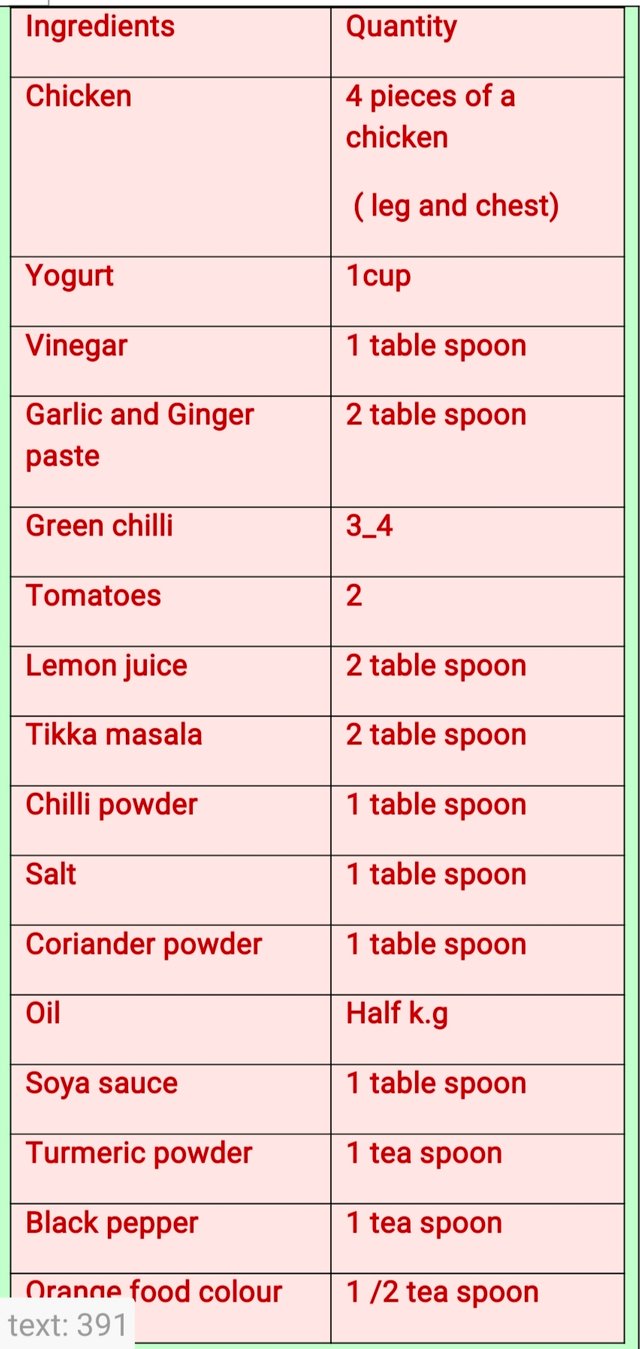 Recipe:
First of all wash the chicken pieces finely.
Merination:
Mix the food colour with one table spoon of water and apply on the pieces completely.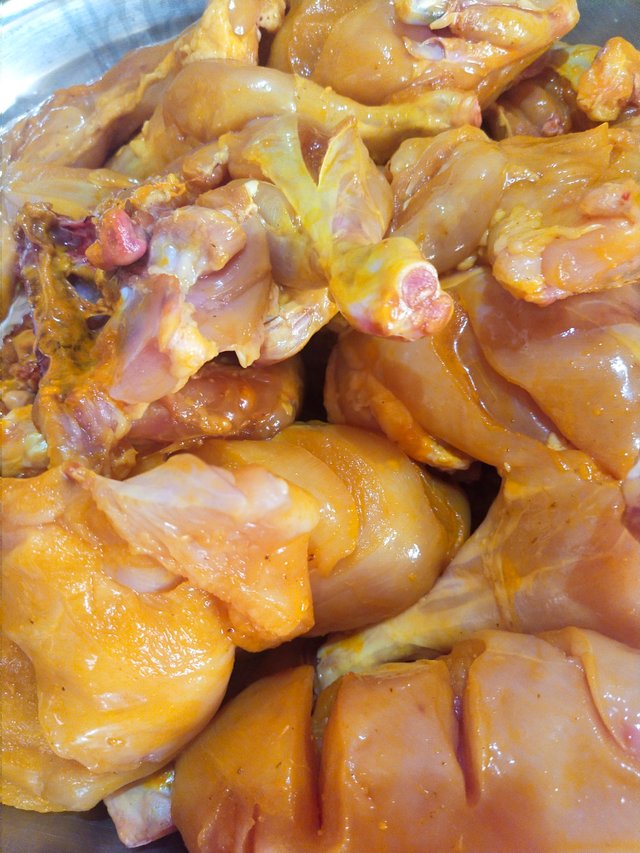 Take the yogurt beat it and add garlic,ginger paste,salt,Tikka masala,salt, coriander powder, turmeric powder and mix it well.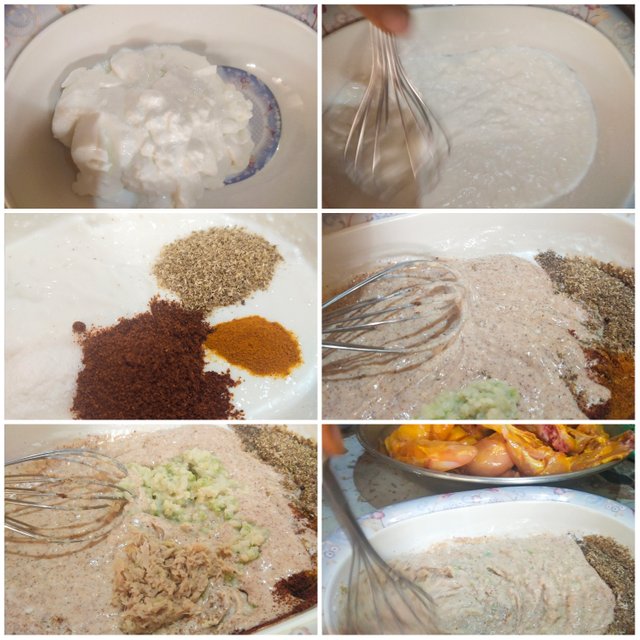 Now apply the mixture on the chicken pieces deeply in the cuts and all sides.
Pour soya sauce and vinegar on it and mix it well.
Now left it for 4 hours for Merination.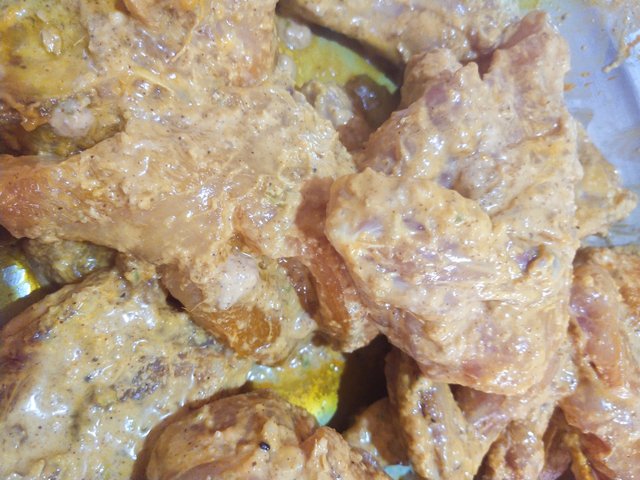 Take a straight bottom pane. Greece it with 3 table spoon of oil.
Put the chicken pieces into it cover it and cook for 25 minutes on low flame.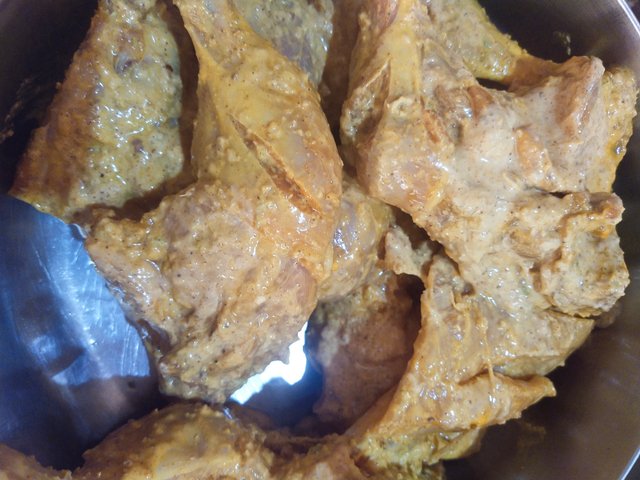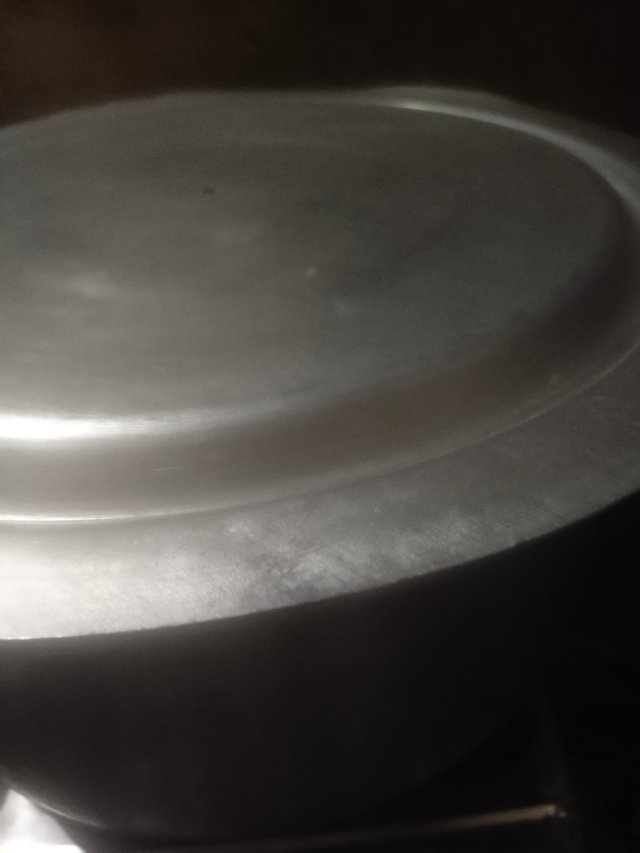 After that putoff the lid and cook on high flame untill the water dried.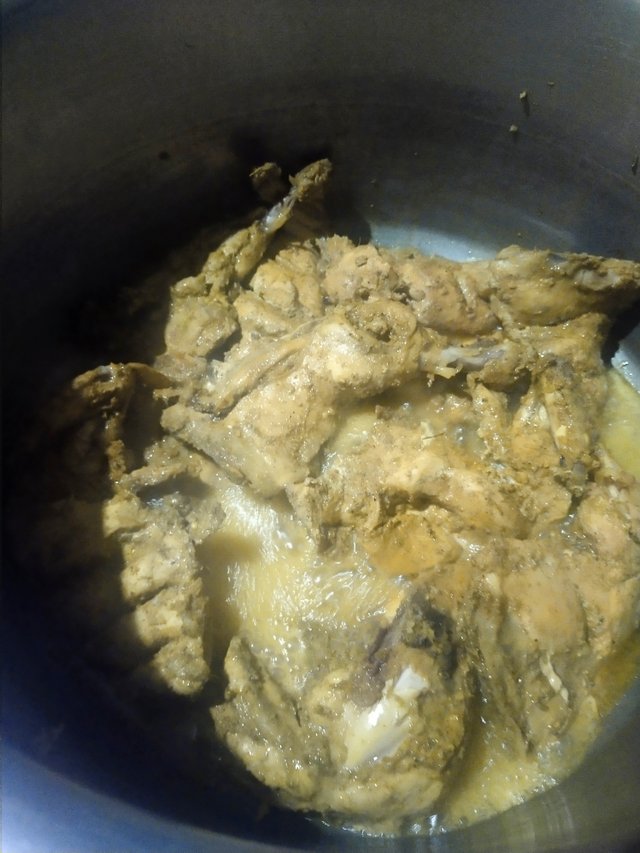 Dish out the chicken pieces and let them cool down.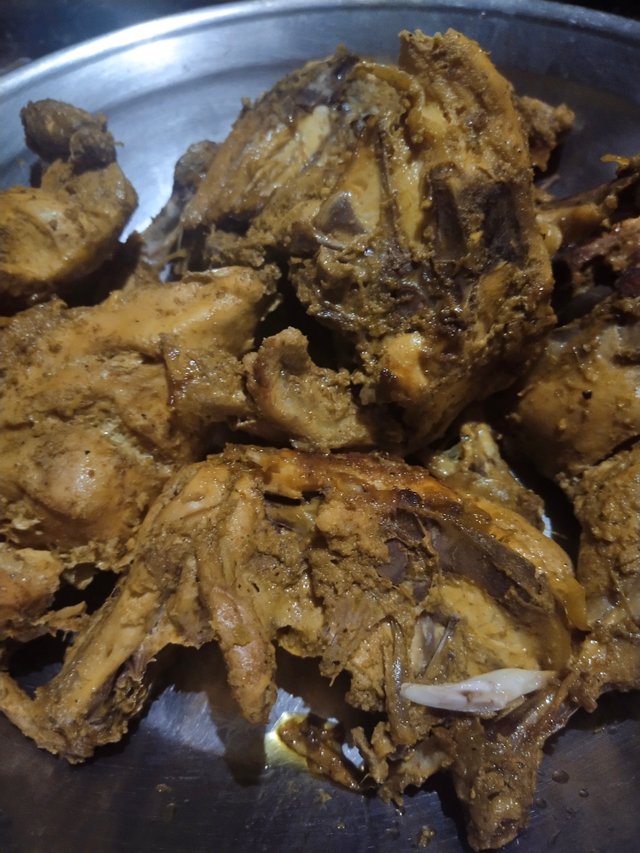 Sprinkle 2 table spoon of gramm flour one the pieces and mix well.its optional.you may skip it.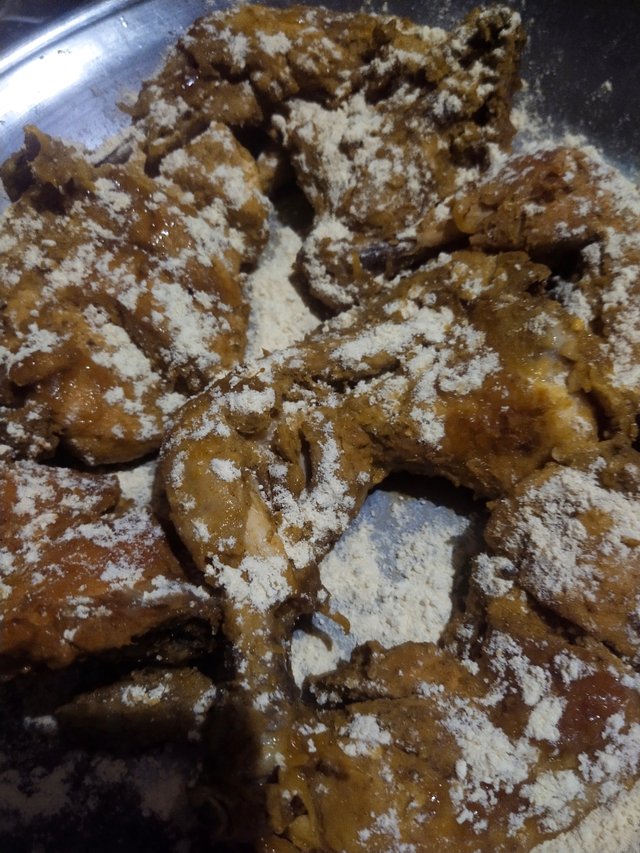 Now take a karahi ( deep pane ) . Heat 1/2 k.g of oil in it. Start frying the pieces.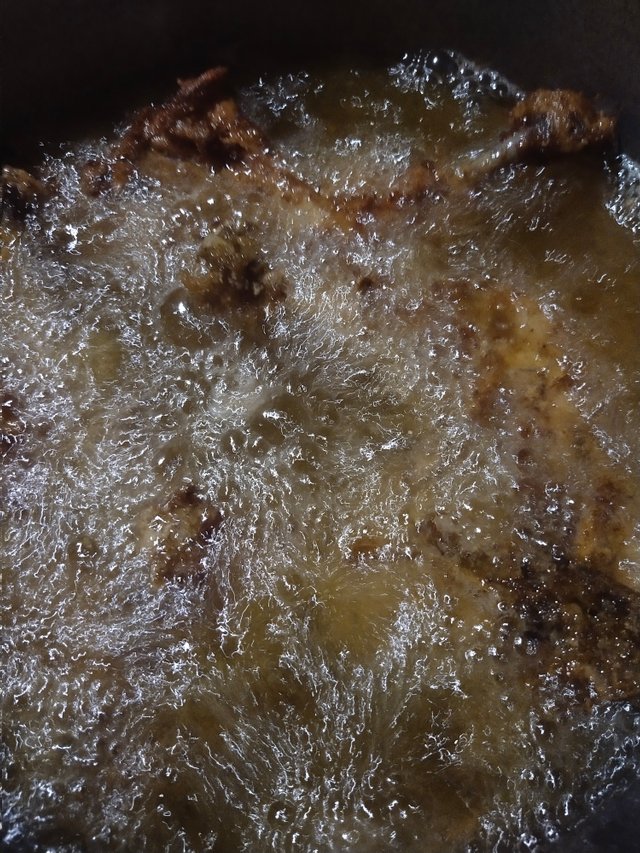 Keep frying until the pieces turned golden brown.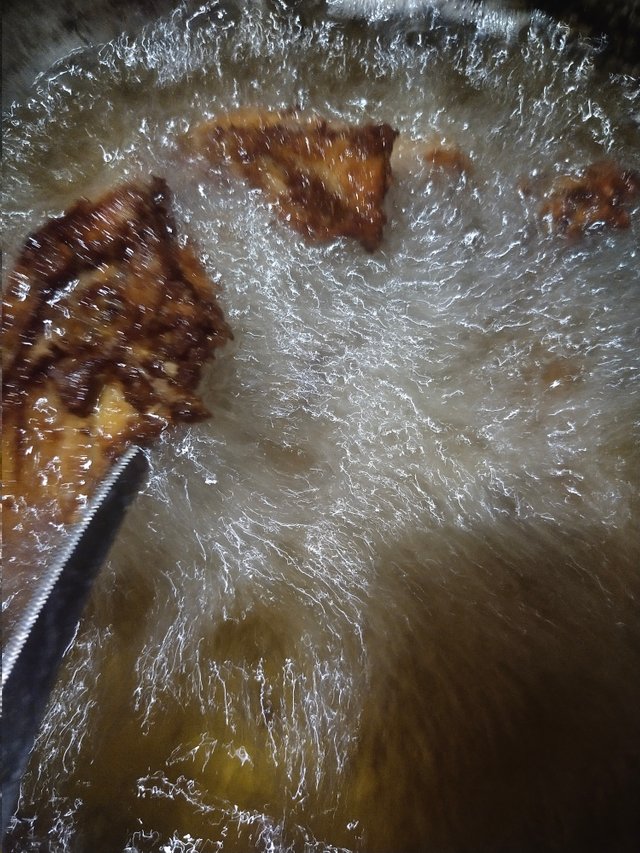 Dish out the roast. Put it on a strainer for 2 minutes so that excess oil could dropped down.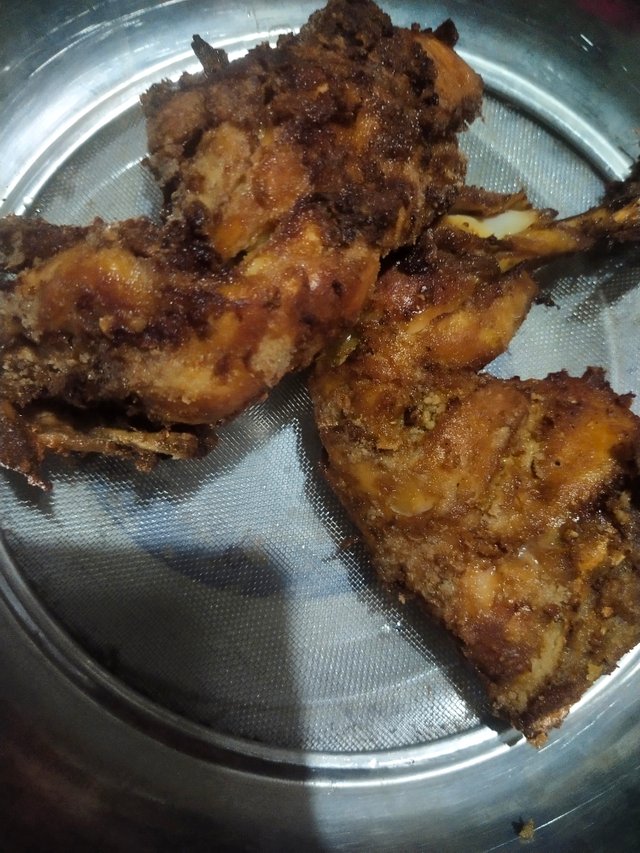 It is ready for serving. Garnish with salad and serve with Raita and Imli Sauce. You may enjoy with ketchup.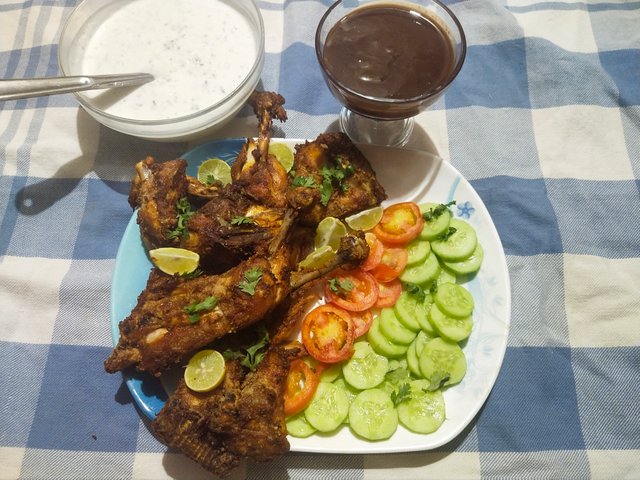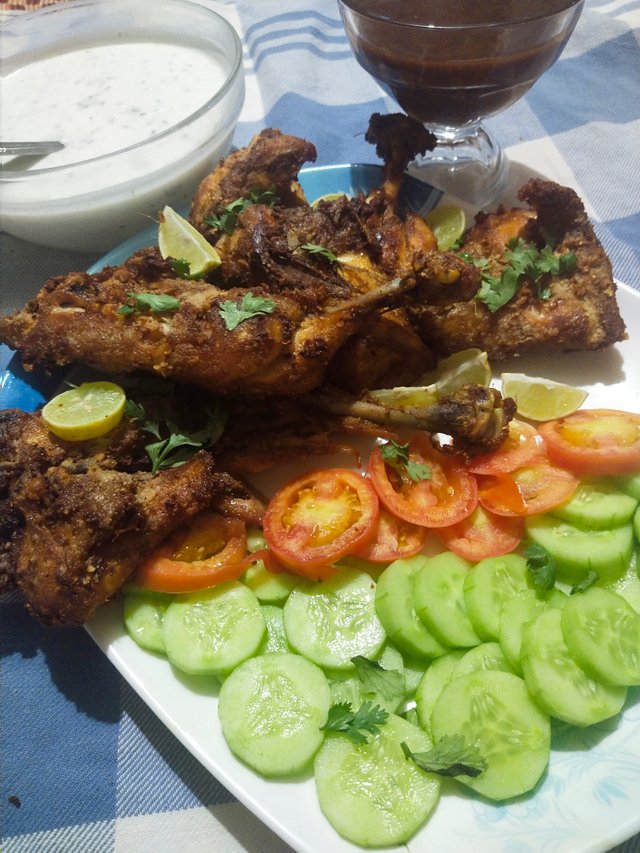 I hope you will try the reciepe,and will enjoy it.
Waiting for your response 🙂. Thanks for giving your time.
Many thanks to @cryptokraze , @sizofficial and all the team of siz for supporting us.