Siz contest ||Best local food recipe🍲🥗🍜🫕
Assalamualaikum everyone. I hope you all will be fine and enjoying the good health.
Today in
Siz
contest I am going to share a very popular and demanding food recipe in Pakistan [Biryani]. But today I have given it a little different touch by using Desi Chicken which gave it super taste. It is
Desi Murgh Biryani
Let's have a look on ingredients first.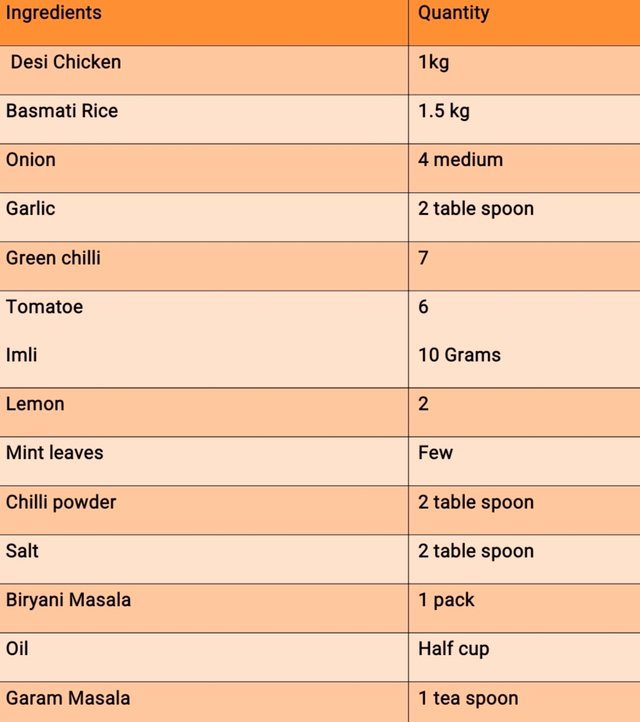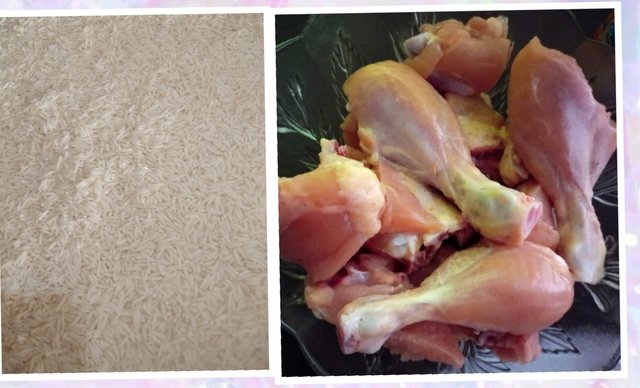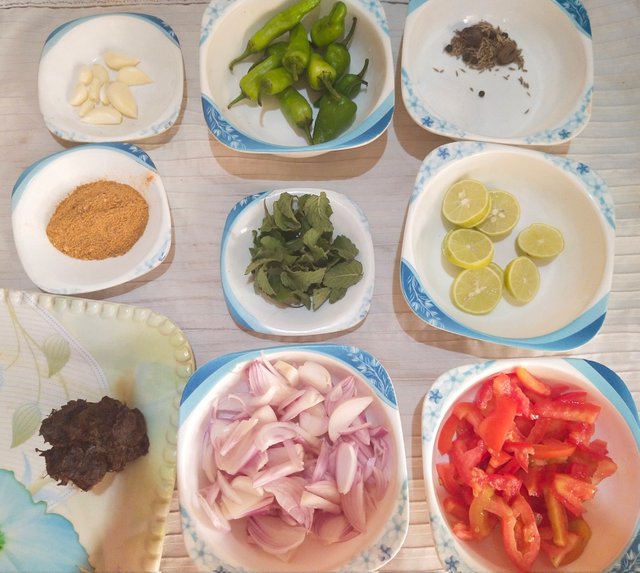 Process :
First of we shall cook the chicken by adding 3
Glasses of water , onion s, garlic , green chilli,and a little garam Masala in pressure cooker for 20 minutes until the chicken get softener.
Open the cooker and saparate the meat and the soup. Now add one cup oil , tomatoes and Imli in the soup and cook it to get a thick gravy like this.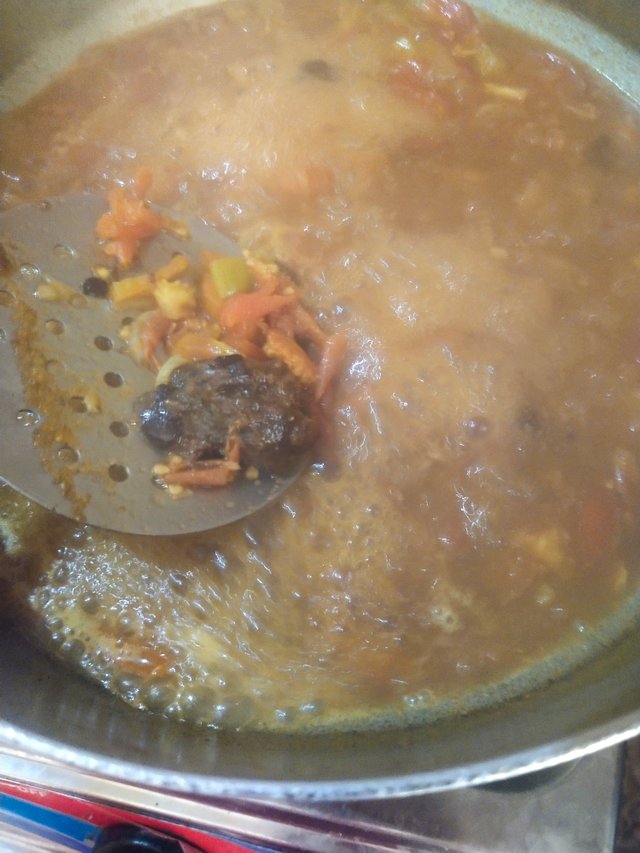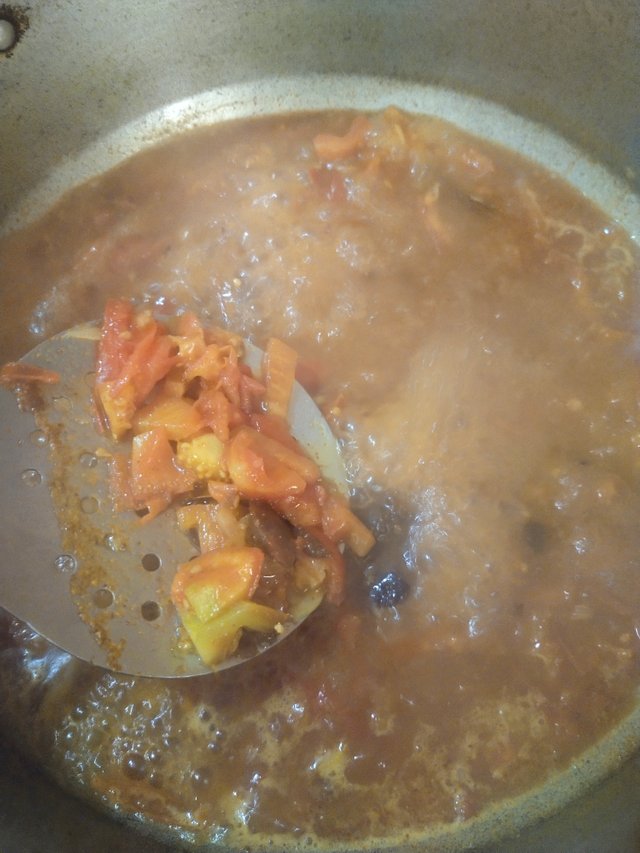 Now add chicken in the puery and Fri it for 5 minutes to get this consistency.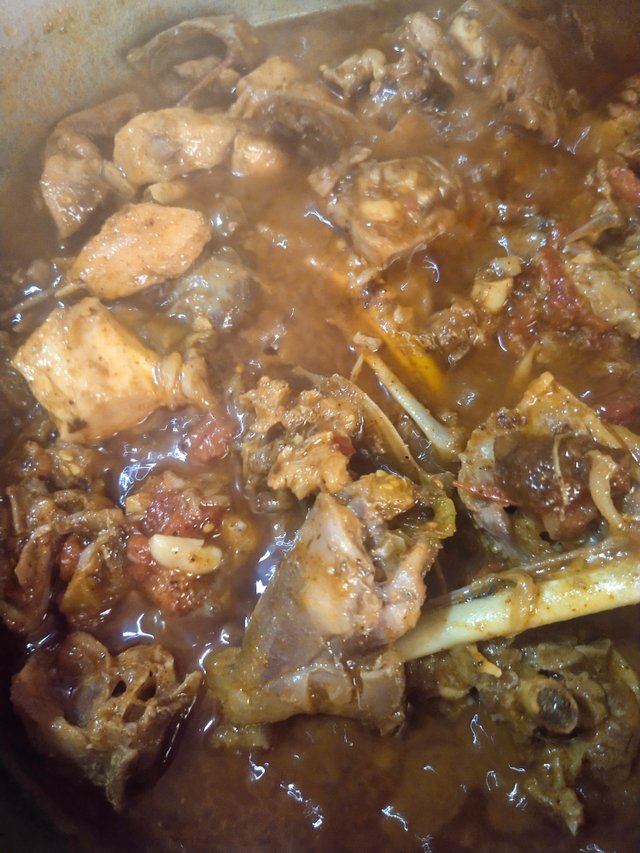 On the other stove boil rice until the Rice get a little softener not finally cooked.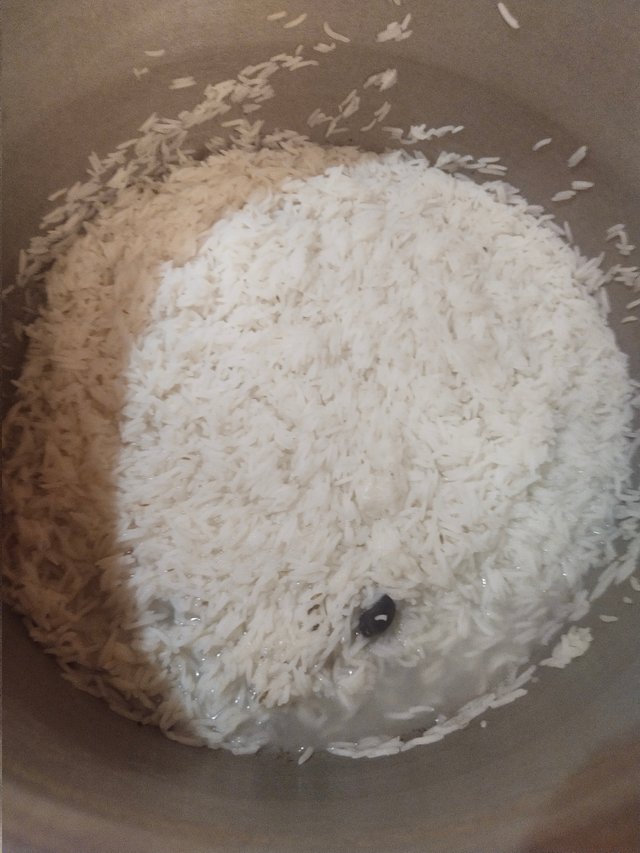 Stain the rice.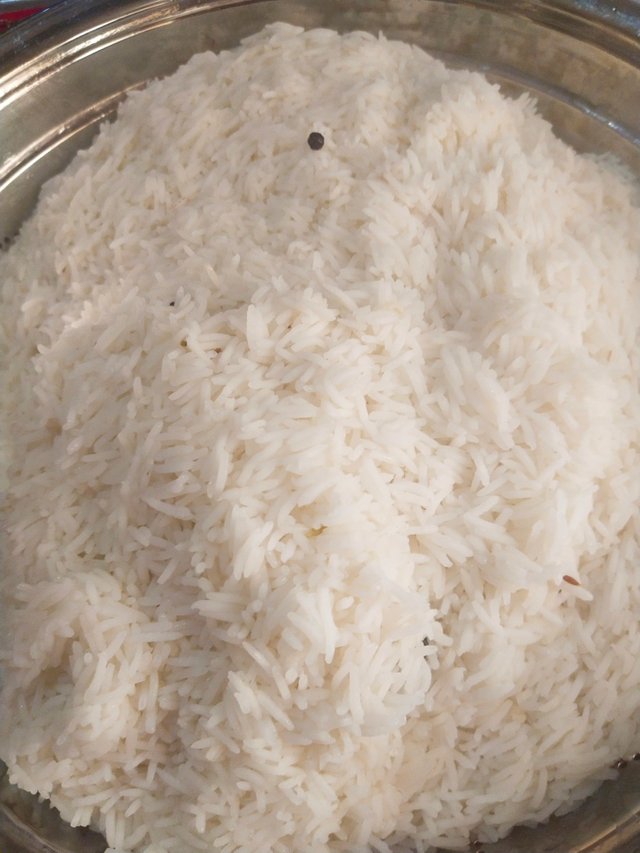 Now in a pane put a layer of rice then chicken curry on it ,again rice some slices of lemon and mint leaves and curry. Again rice lemon slice s and green chilli. 2 layers of chicken curry and three of rice. On the top pour some orange food colour at 2_3 places. Cover it to steam on low flame for 15 minutes.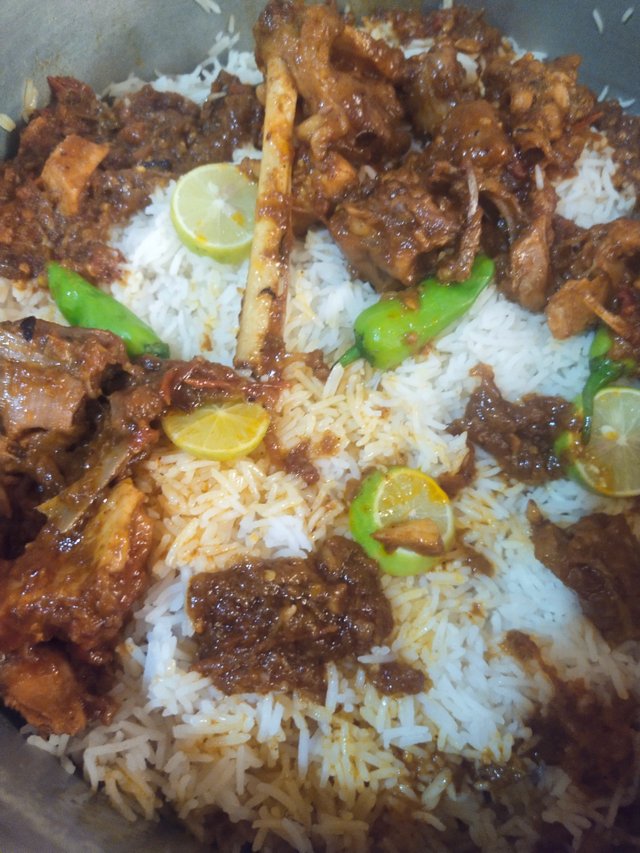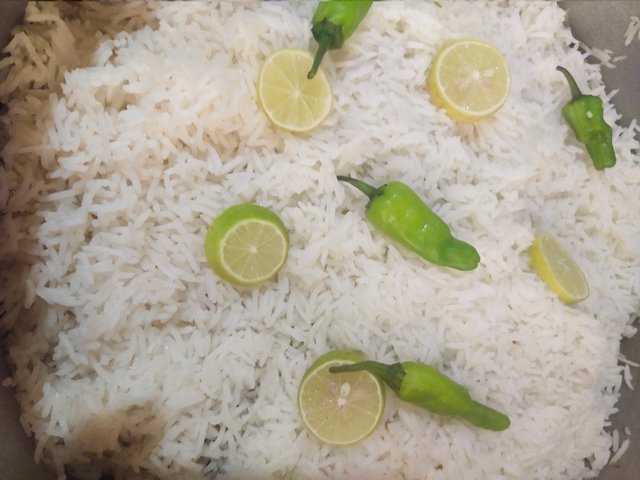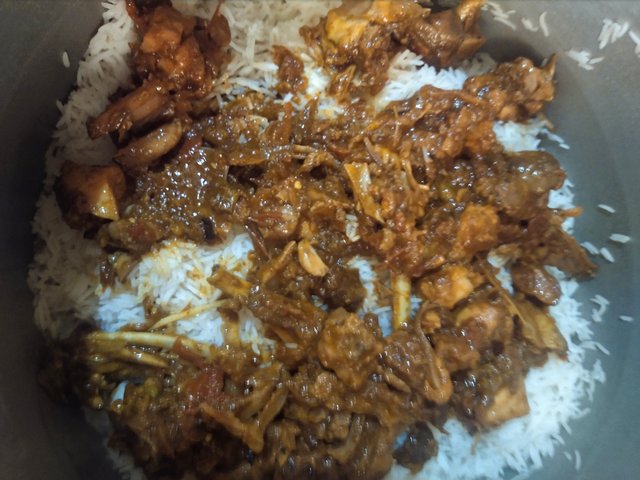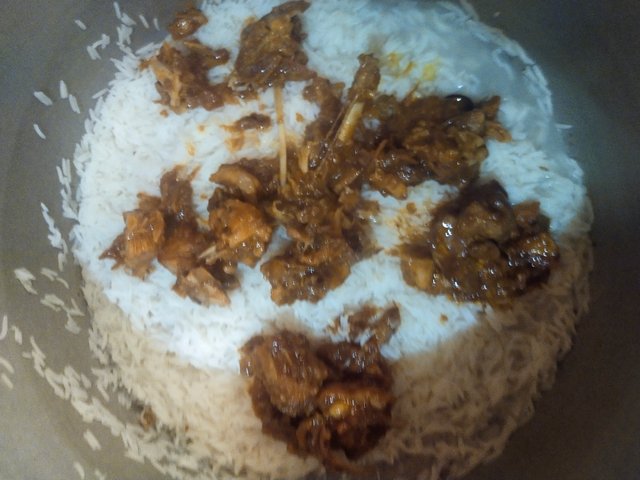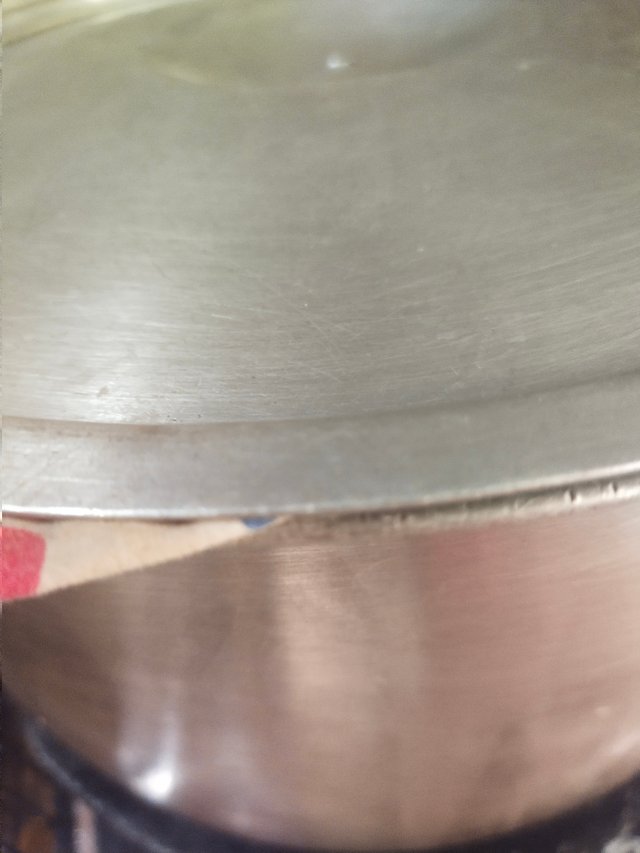 Open it and dish out. The look is so good and acence of Biryani Masala is pretty attractive.
Serve it with Raita and salad.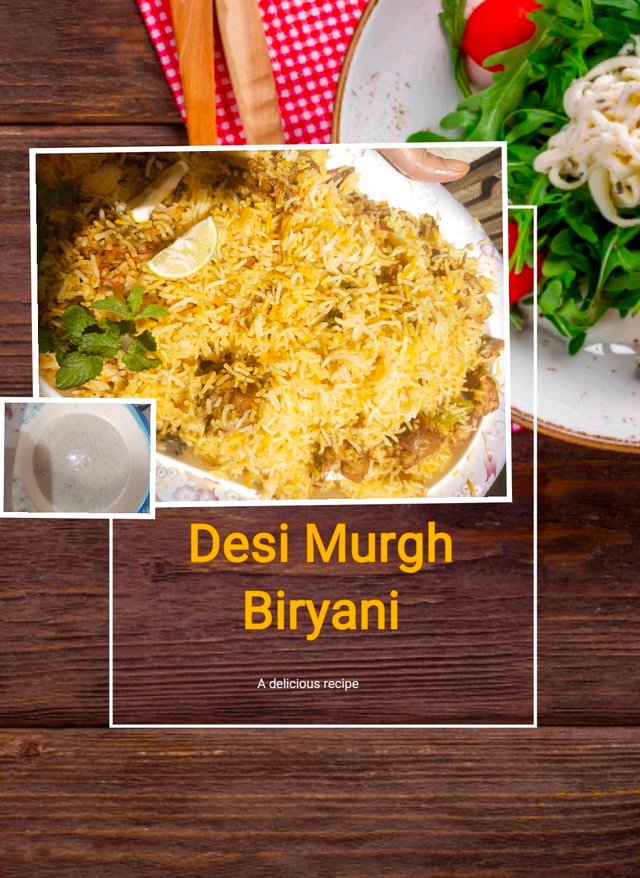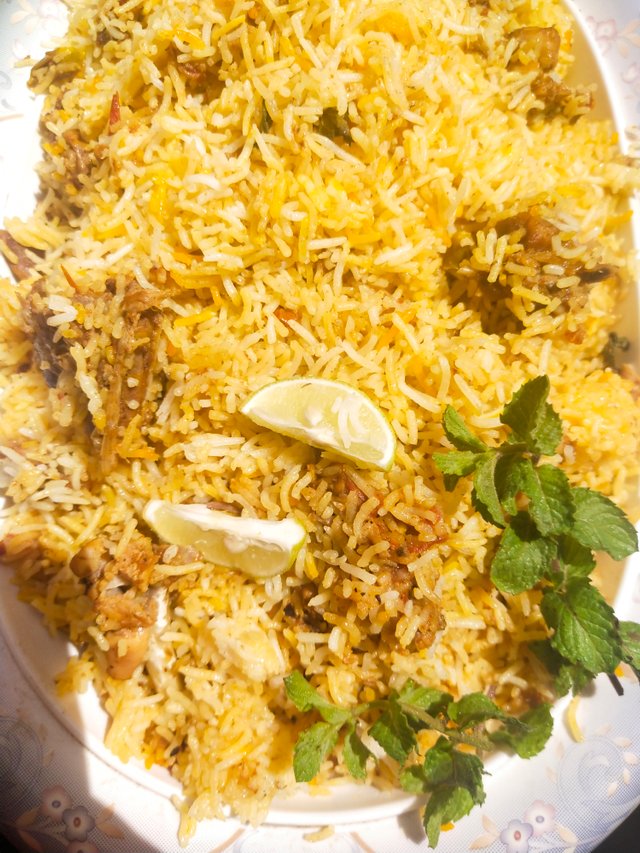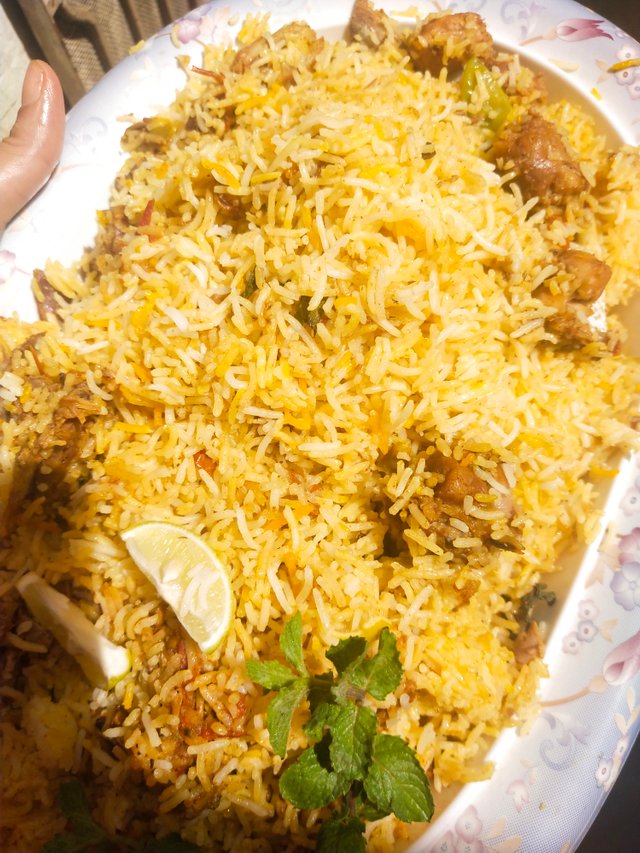 Hope you will try and like my recipe 😋.
I would like to thanks Mr @Crypto , @suboohi and all the team of SIZ to arrange such an amazing contest for us to participate. It's is very healthy to learn from many experienced cooks and to try their recipes.
Infact It is a delicious contest. I would like to invite @fatimawasif @salmasharf @shama Ashraf to take participation in this contest.