Steem Infinity Zone Assets | Logo, Header, Divider, Footer, T-shirt, Caps
SIZ is trying to do its best to look better and add contribution to Steem ecosystem from day one. In this regard, we have created assets for Steem Infinity Zone (SIZ) community to get more professional looks and to be utilized in future community projects.
SIZ community assets were created on the initiative of @cryptokraze and @podanrj has been so helpful in terms of designs.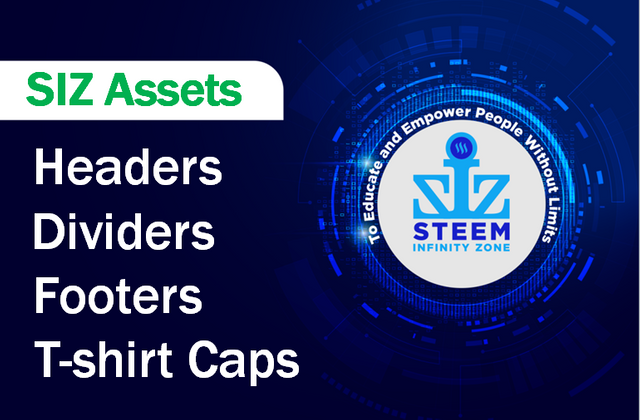 SIZ Logo
Our logo is made with the Lettermark concept for simplicity. Using just a few lettermark logos is effective in making our community brand effective because our names are already long. We will be creating different projects where SIZ letter mark will suit better (for example, SIZ Experts Panel or SIZ Contests)
This logo is the master logo for all of us, which means that this logo can be used wherever you need it or to convey part of the SIZ community. You can see more details on logo and its different styles and icons in SIZ Logo Post Introducing Steem Infinity Zone (SIZ) Community Logo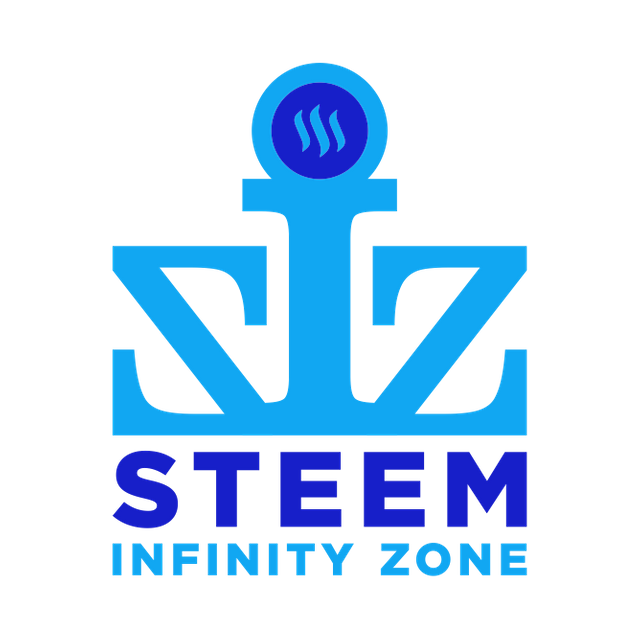 SIZ Headers
We have created two major styles in headers by having a simpler header where we can write the titles of posts with leverage. The other header is providing a white label mark at top side that can be used to write announcements, contests of tutorial words making them more prominent.
Note : You cannot use Headers because they will be used for making official posts in community by Admins only.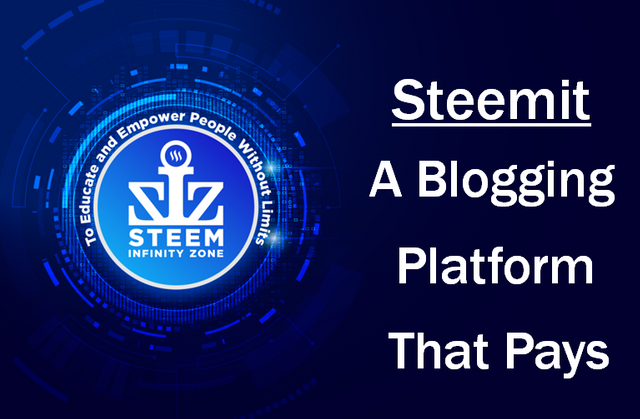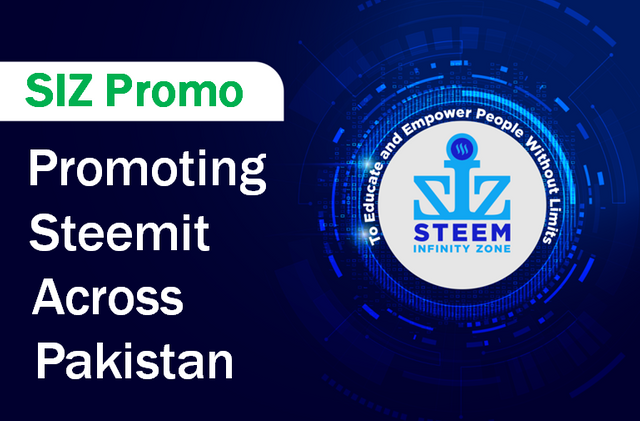 SIZ Dividers
We have created two types of dividers to make posts attractive because it is good to present posts by diving different parts. Main divider will be used to give emphasis on main theme of the posts while the other divider will be used to separate different parts of the posts.


SIZ Footer
It is important for a good community having a proper footer to show its main theme or vision at end of the posts. So we have created two footers where the main footer is having SIZ logo and Vision written on it inviting everyone to join SIZ. While the other footer is having a logo and blank space for adding different texts depending upon the projects and events.


SIZ Promo Assets
Steem Infinity Zone is planning to go one step ahead and will be promoting Steem in Pakistan so we have created assets for T-shirts and Caps. These are created to be printed on dark and white background and will be used for promotions and giveaways. We will be organizing events and recruiting team members all over Pakistan.



Permission to Use SIZ Assets
Steem Infinity Zone (SIZ) assets are created to be used for SIZ projects but you can use these assets for your posts in SIZ community.
You cannot use Headers because they will be used for making official posts in community by Admins only.
You can use Logo, dividers, footers and promo assets (T-shirts and caps) but please use them wisely.

SIZ Assets Files
If you want to use the SIZ Assets (Logo, Dividers, Footers, T-shirts and caps), you can download it at the following link:

We would like to pay special thanks to @steemcurator01 for continuous support and @arie.steem and for their continuous guidance for SIZ community. At the same time, we would like to mention @stephenkendal, @steemchiller and @pennsif for inspiring and motivating us with their support and recognition to SIZ. We will do our best to provide value to the community and help making a better Steem ecosystem.
Steem Infinity Zone Team
@cryptokraze | @arie.steem | @qasimwaqar | @vvarishayy
---

Publisher : @cryptokraze
Discord : FxKraze#2451
Telegram : @FxKraze
Twitter : https://twitter.com/fxkraze