Siz Education || What is Rom and its Types || 3/12/2021 || 10 % payout to @siz-official
My Lovely and Beautiful friends of wonderful community steemit infinity zone how are you all I hope that by the grace of Allah Almighty you will all be well and live your life happily. Today I am here to tell you about Rom . Yesterday we talk about Ram and Today we will talk about Rom . I hope you will educate from my this post.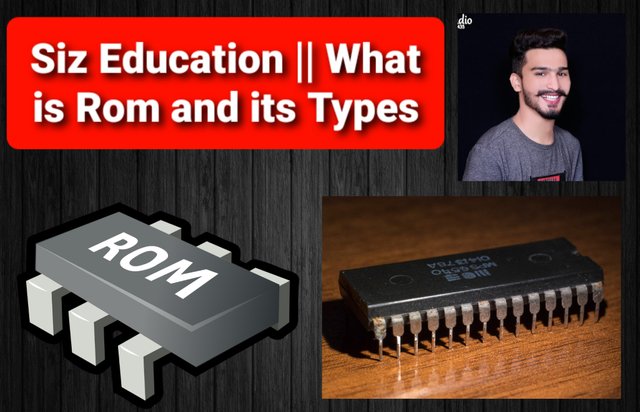 🔵 What Is Rom

A device's Read-Only Memory (ROM) is a sort of electronic storage that is built in during the manufacturing process. ROM chips are found in computers and a variety of other electronic devices; VCRs, game consoles, and vehicle radios all rely on ROM to accomplish their jobs. ROM chips are either incorporated into an external unit – such as flash drives and other auxiliary memory devices – or put on a detachable chip into the device's circuitry. Non-volatile memory, such as ROM, can function without a power supply.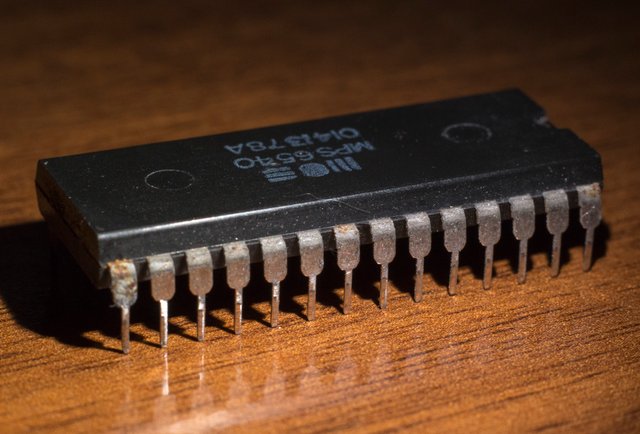 Source
TYPES

PROM

Programmable ROM, or PROM, is a blank version of ROM that you may buy and programme once with the help of a programmer. A blank PROM chip permits current to flow in all conceivable directions; the programmer selects a path for the current by "burning out" undesirable fuses with a high voltage. PROMs are more sensitive to damage than standard ROMs since static electricity might cause the same effect by accident.

EPROM

EPROMs are Erasable Programmable ROM chips that can be written and rewritten multiple times. A quartz window allows a customised EPROM programmer to emit a specified frequency of ultraviolet light through the chip. This light burns out all of the EPROM's small charges, reopening its circuits. After this exposure, the chip is effectively rendered blank, and you can reprogram it using the same procedure as a PROM. EPROM chips do wear down over time, however they often have a lifetime of over 1000 erasures.

EEPROM

Apply localised electrical fields to erase and rewrite the data in an Electrically Erasable Programmable ROM chip to alter it. In comparison to other forms of ROM, EEPROMs provide a number of advantages. Unlike earlier versions, EEPROM can be rewritten without special equipment, without removing it from the hardware, and in precise increments. To make a single change, you don't have to erase and rewrite everything.

Other Details:-
| Topic | ROM AND ITS TYPES |
| --- | --- |
| COMMUNITY | STEEM INFINITY ZONE |
| Location | (OKARA) PAKISTAN |
| AURTHOR | @malikusman1 ME |
| AURTHOR PICTURE | |

💠 MY ACHIEVEMENT 1
https://steemit.com/hive-172186/@malikusman1/achievement-1-by-introduction-malikusman1

THANKS FOR YOUR SUPPORT DEAR SIZ TEAM
Cc.-
@cryptokraze
@siz-official
@vvarishayy
@arie.steem
@suboohi
ALLAH HAFIZ 🥰