Rewards Distribution for Guess the Location Contest
Asslam u Alaikum and Hello to fellow Steemians,
This is salmanwains, Punjab Police Officer of PSCA. I hope that you all are fine, healthy and doing great.
This post is about Rewards distribution to Winners of Guess the Location Contest.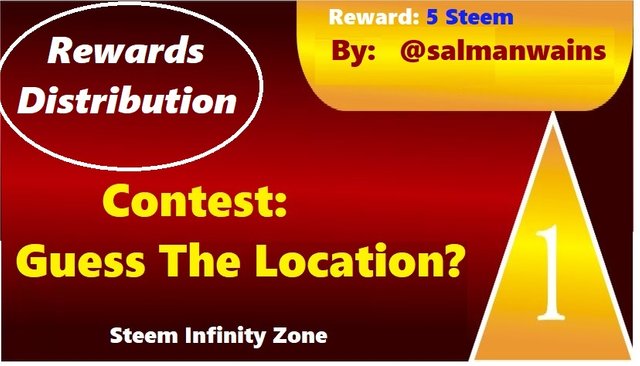 In this Contest, users could participate by guessing the location of a picture, to make it easy I have also provided some multiple choice answers. I am sponsoring this contest from my own pocket to help you all and to keep you active on Steemit and will surely increase the rewards in next contests which will be educational contests and will add value on Steemit and to users.

Now Comes to the Results Announcement
The right answer was "Airport Flyover" and we had total of 9 winners who did the right answer in guessing the location. All the Winners are mentioned below!
attiyaasghar
ammarakbar
jaydihkorea
shama26
ramzanbaow
arslanaj
ahsansharif
malikking
ahtishamghumman5
Rewards will be distributed equally among all these winners.


Rewards Distributions!
Total winners = 9
Total Reward: 5 Steem
9/5 = 0.550 Steem
So, each winner is receiving 0.550 Steem in their wallet.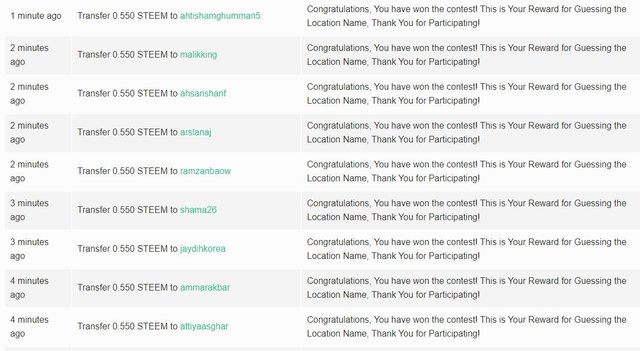 Congratulations All the winners!
Thanks
salmanwains