SIZ Approved Course|Lecture 02|How To Creat Table and adding data in Table | | 10% Payout To @siz-official
Hello Everyone!
I hope all of you are happy and well.I'm want to start my lecture with a nice words.When we are faced a difficult time and difficult situation as we are now with the effects of a worldwide pandemic in the form of COVD 19.
COVID has made a lot of people work even more difficult.It is very easy to get discourage and give up.Hope Is an very essential element of human life and it is very necessary to find hope , peace and happiness 😊in the time of dispair.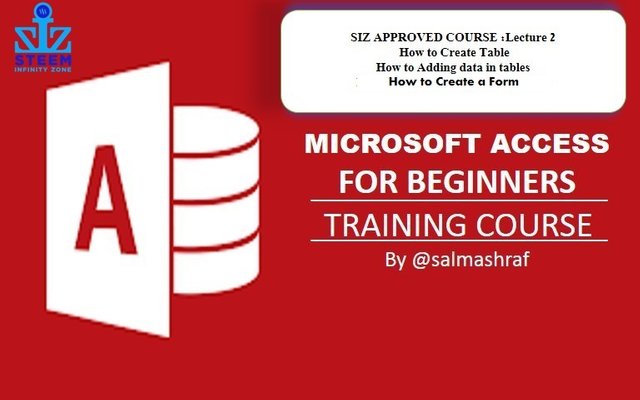 Today I'm going to post My second Lecture That is about:
How to creat Table In MS Access
How to Adding data in tables
How to Generate Report from Table

Lets Starts
Simple database similar to a contact list in yourphone can only use one table .Mostly a lot of details use multiple tables. when you create a new database you create a new file on your computer that acts as a container in your computer for everything in your information including your tables .

Create a Table in database
First of all Open MS Access software by simply clicking on its Icon.
For Creating table we created a database by simlpy click on Blank Desktop Database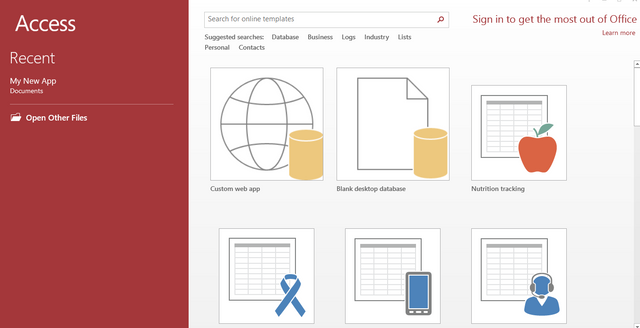 In the field of database Name box we assign a unique Name according to data that we want to store in database

We successfully created a database then MS Access automatically open Table ,you will see the table is automatically created
Then we go on fields tab in Table.
The ID field is already created ,we can change its name according to our data.ID is a unique identifier that is a primary key that is identify a record in database.
We are adding Fields name and their related data type
you will save your table by simply right click on table name Table>>Saveform pop-up Manu

After adding Fields names and its data type we are created a Student table.
you should to use a descriptive Name of your fields so that the field will be uniquely identify in your table




Add Records In Table

For adding values or Records in a table Click the "New Record"button at the right ⏯️ ▶️ end of the record Navigation button group.
Then we enter the all the Information into the fields.
when you entered one Record you can move down to enter the next a new record by same way as we enter first record.
close the table if you entered all the records that you want to store in a database management system.

We are adding all the data in table that you can see

Create A Form

In The navigation pane ,Click on Table
On Create Tab click on Form icon.





The Form is created successfully of One student



You can create all the form of all students in this method

Thanks You so Much everyone

Regards
@salmashraf