SIZ CONTEST||SHARE BEST LOCAL FOOD RECIPE || PARTICIPATION BY @salmashraf
Asslam -U -Alaikum my dear Steem Infinty Zone steemians!
How are you all? I hope you all are well and healthy.I pray that you all will be happy and safe with your families and in your homes.First of all I would like to thanks to
@siz-official
and
@suboohi
who arrange and organize such an amazing contest for us and giving us the opportunity to showcase our talent and abilities.This is great plateform where we learn a lot and increase our skills.I really enjoy it very much.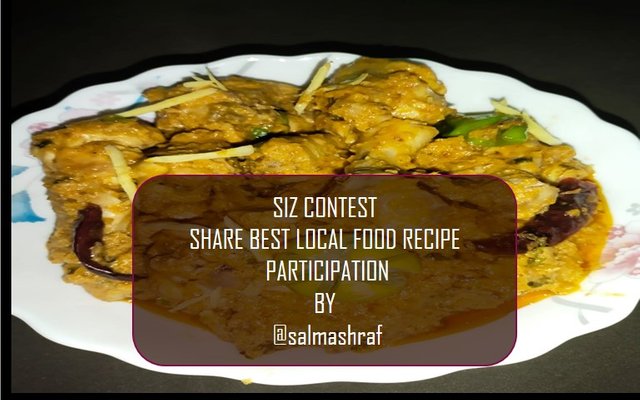 Everyone made yummy , very delicious recipes and I tried to make the recipe that is my favorite and my whole family loves to eat it.

How To Cook Reshmi Chicken Karahi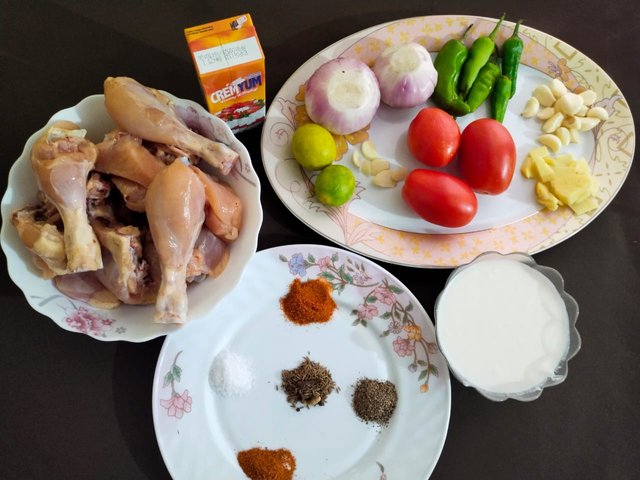 Today's I want to share recipe of Reshmi Chicken Karahi Recipe .It is a very wonderful and dish.It is very yummiest to taste and very good to look.I hope you all like it and you will definitely try it.
Chicken karahi is one of most favorite food of my family that is full of taste and yummy .This recipe is very delicious and one of the Best chicken recipe we've ever tried at our home.It consist of flavours and taste.

INGREDIENTS OF RESHMI CHICKEN KARAHI
Oil
1/2 cup
Chicken
1 kg
Yoghurt
1 cup
Cream
1/2 cup
Lemon
2
Tomatoes
3
Onions
2 chopped
Garlic,
2 cloves Chopped
Ginger
some Chopped
Green chilies
4
Turmeric powder
½ tbsp
Red Chilli powder
1 tbsp
curry powder
3/4tbsp
cumin
3/4tbsp
Garam Masala
1 tbsp
Salt
as required
Marination
Marination of chicken 🍗 is very good method to add flavor in chicken karahi.The Secret of perfect cooked chicken is its marinade.It helps to make chicken chewy and juicier.
Marination helps reduce The time of cooking.
Step 1
Take a bowl.Add yoghurt ,red chillie powder ,turmeric powder ,turmeric powder,Black pepper power ,cumin powder and dried coriander powder in it .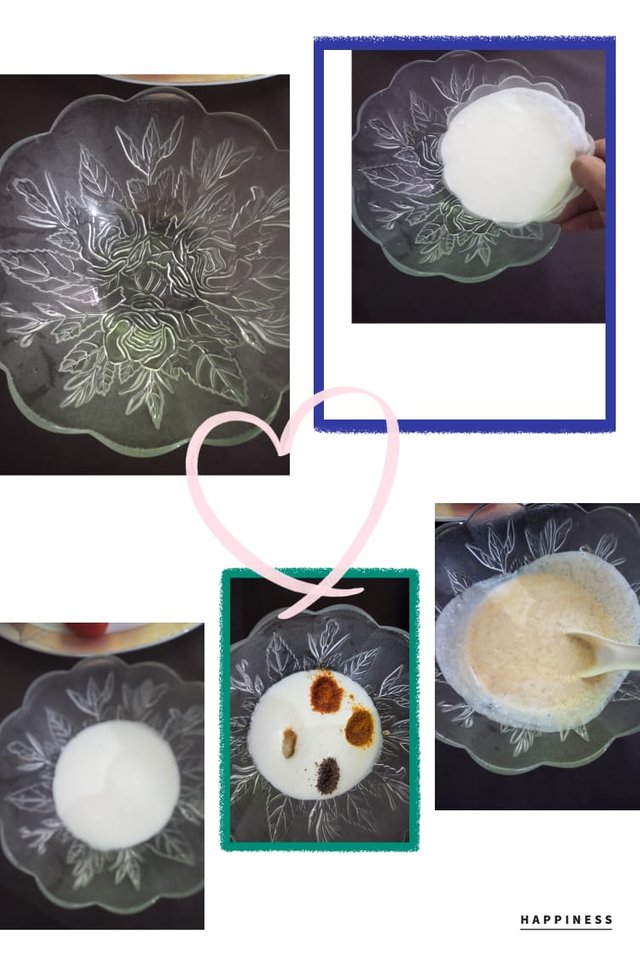 Add chicken pieces in the bowl and mix everything well .Let it marinate in refrigerator for 1 an hour.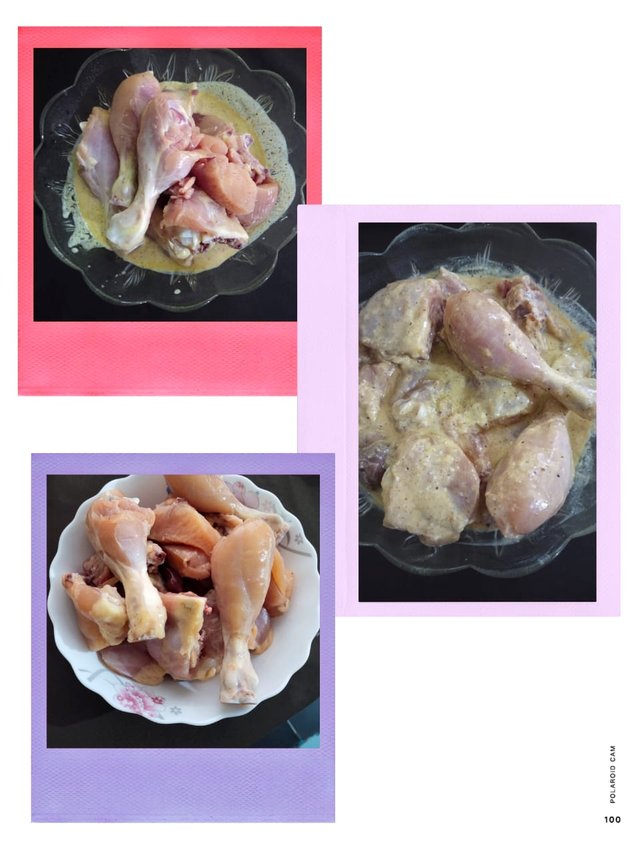 Step 2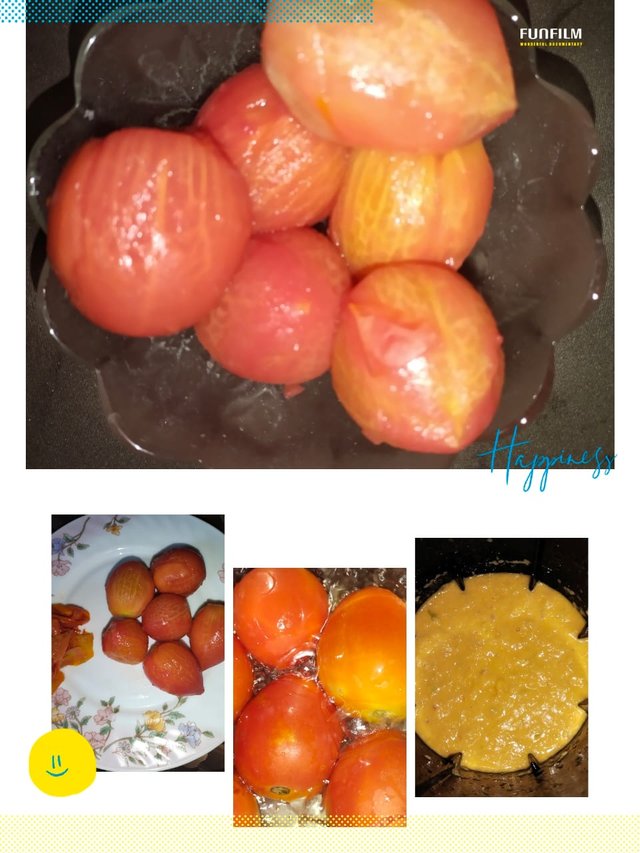 First we have to heat a little water in a pan in which we put tomatoes and then peel the tomatoes .Because the tomatoes peel are not good for our health.
step 3
Thenwe take a pan ,heat the oil in it.
Then put the onion in the oil.Fry till golden.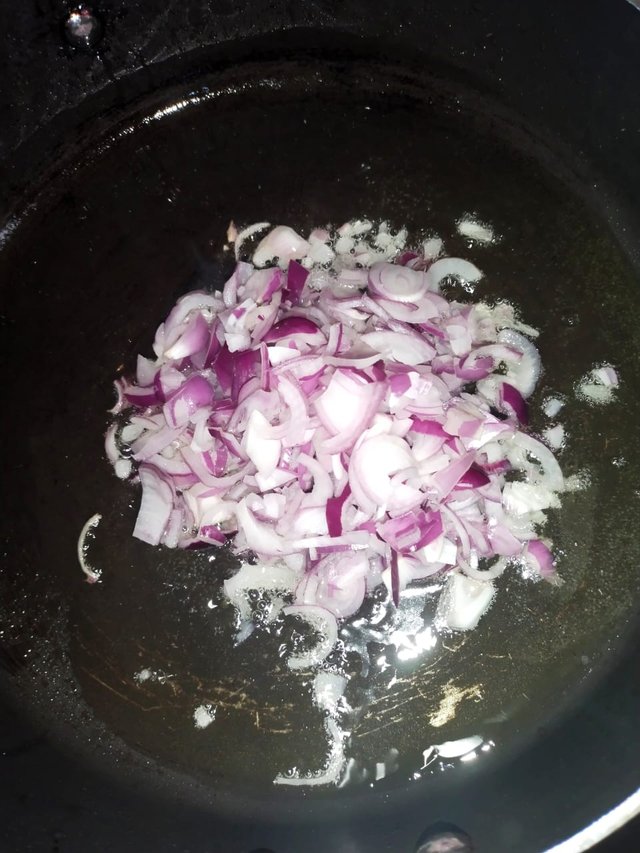 Step 3
When the onion turns into golden brown then we add Ginger and garlic paste and add copped green pepper in it.
Add tomatoes in it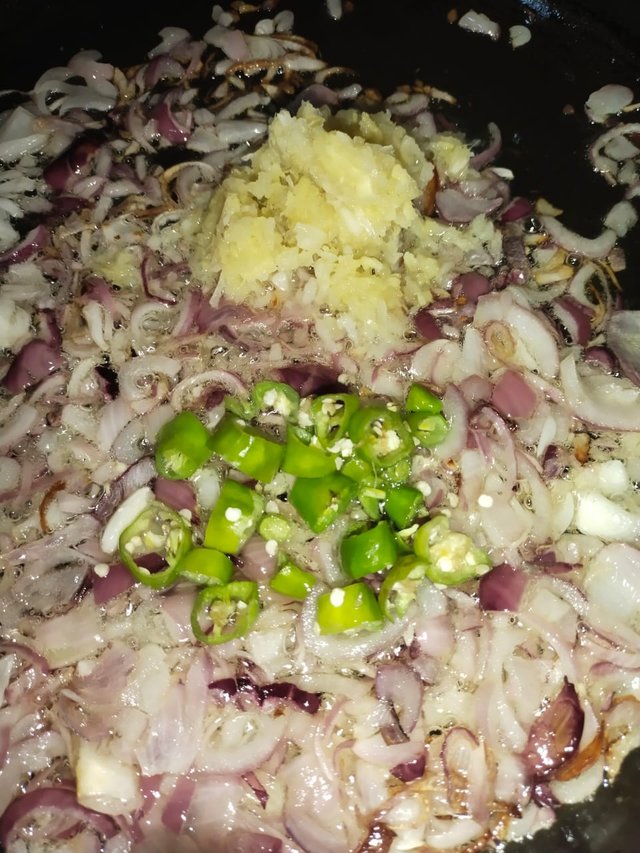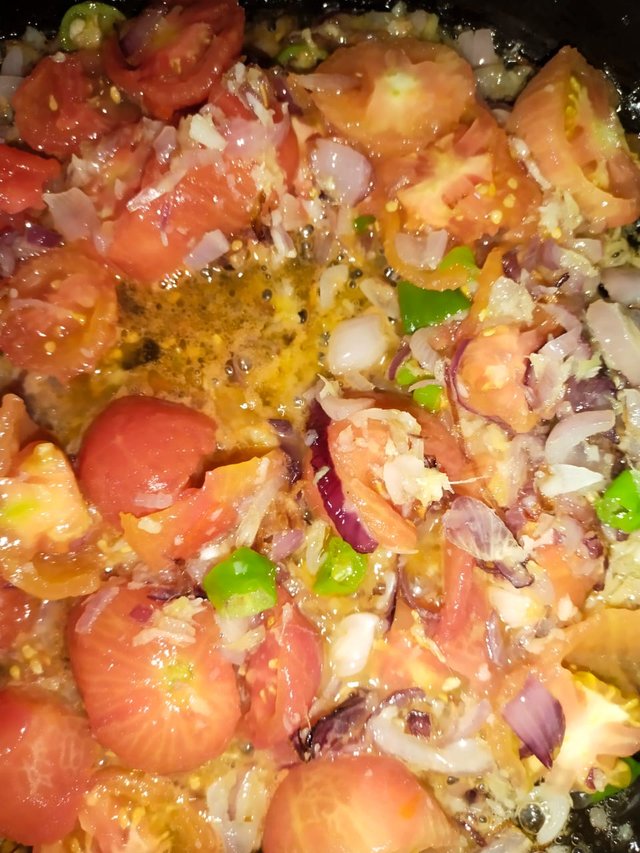 Grind it properly.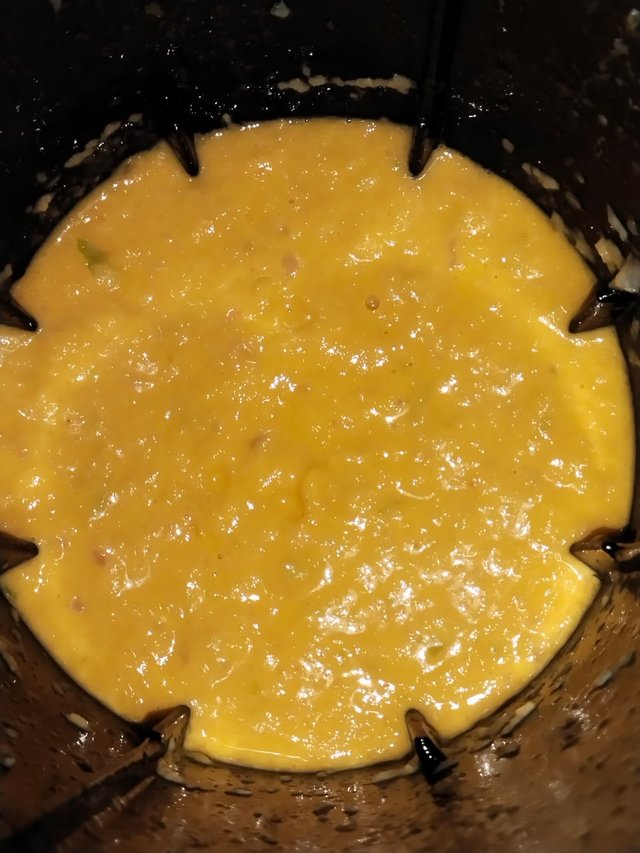 Step 4
Add marinated chicken and saute it for 2 to 3 Minutes.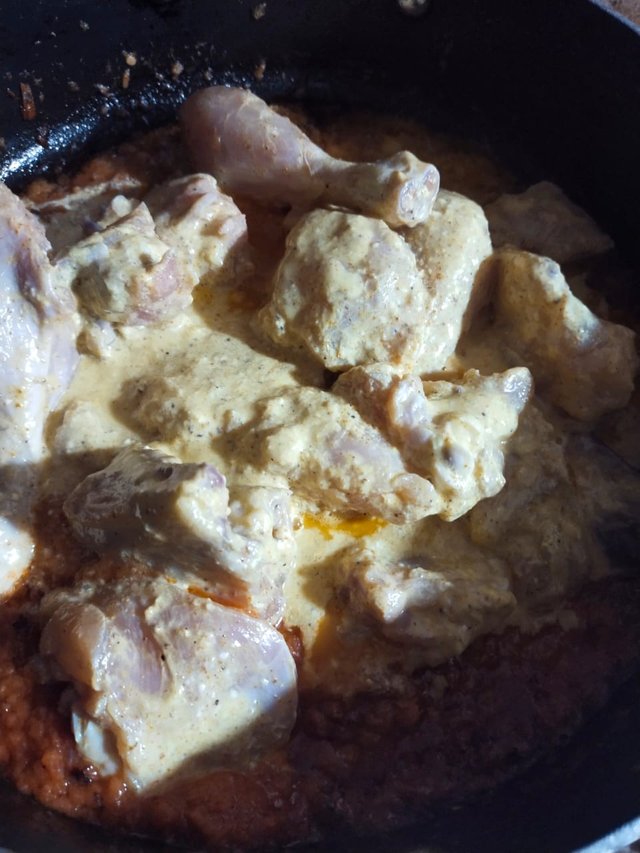 Cover and cook on a low flame .

Step 5
Add red chili 🌶️, Cummin, turmeric powder,Salt to taste and black pepper according to taste.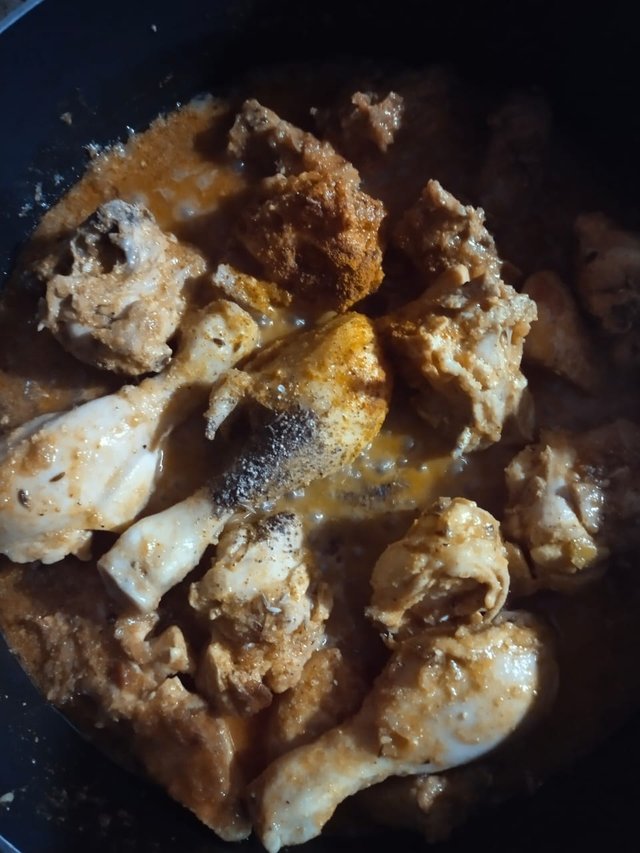 Step 6
Add tomato puree and cook it until row smell of tomato 🍅 goes away .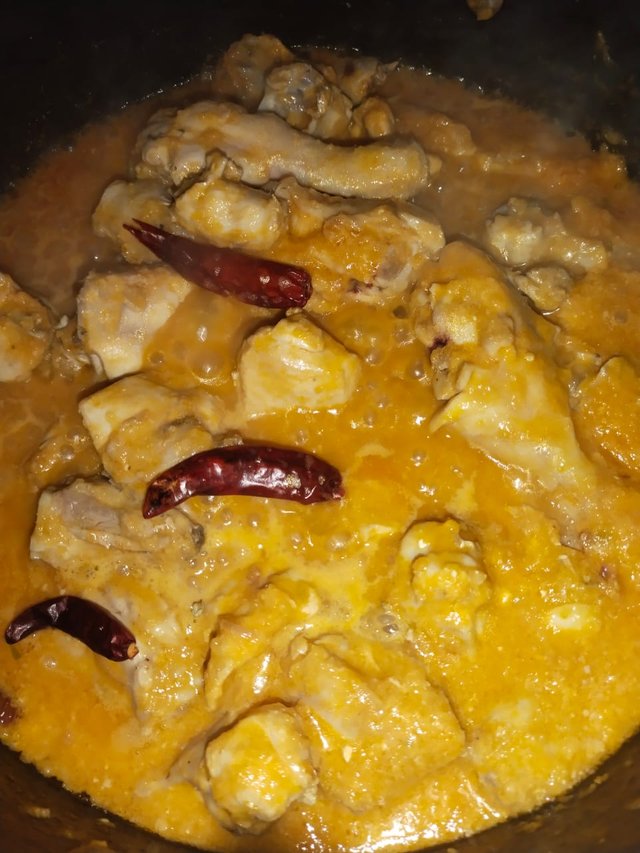 Step 7
Add milk cream cover it and cook well until the chicken pieces are soft and full cooked.mix and cook for 3 to 4 Minutes.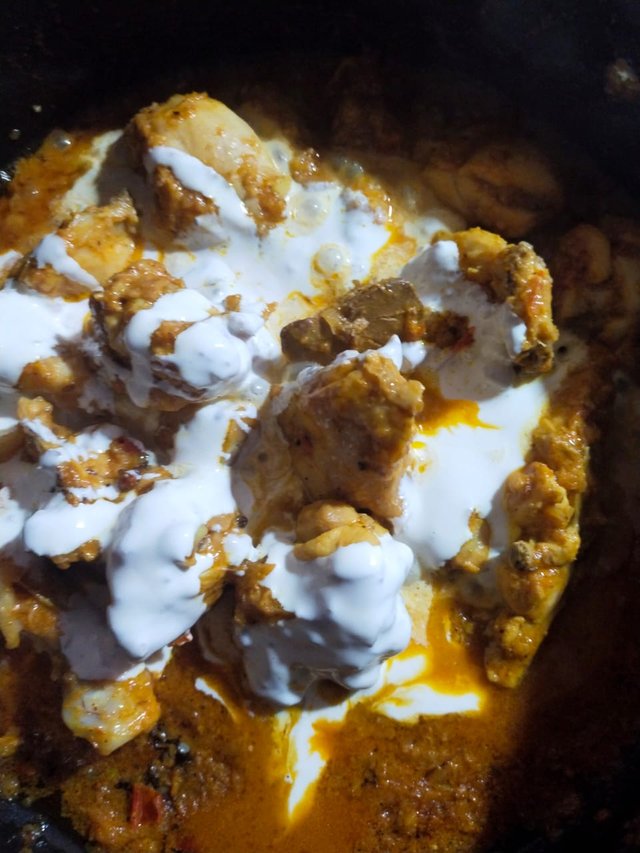 Step 8
Lastly I add kasory methi green chili and corinder leaves and also added a bit of Garm masala and cook it for 2 to 3 Minutes on a low flame 🔥.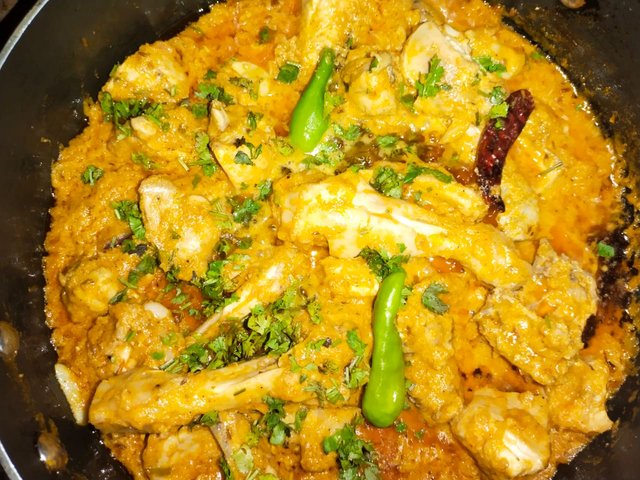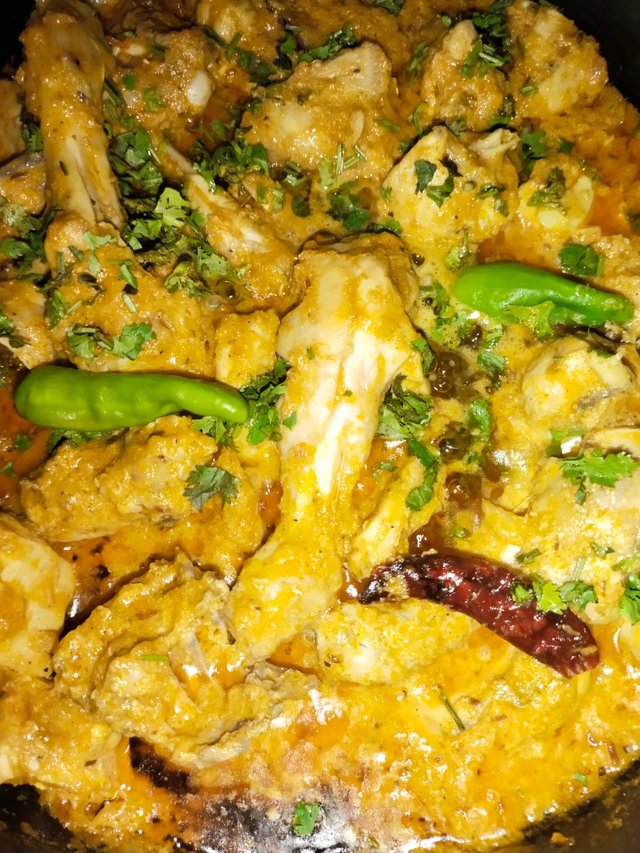 Step 8
Garnish it with Corinder leaves,lemon 🍋 and Ginger julienne cut.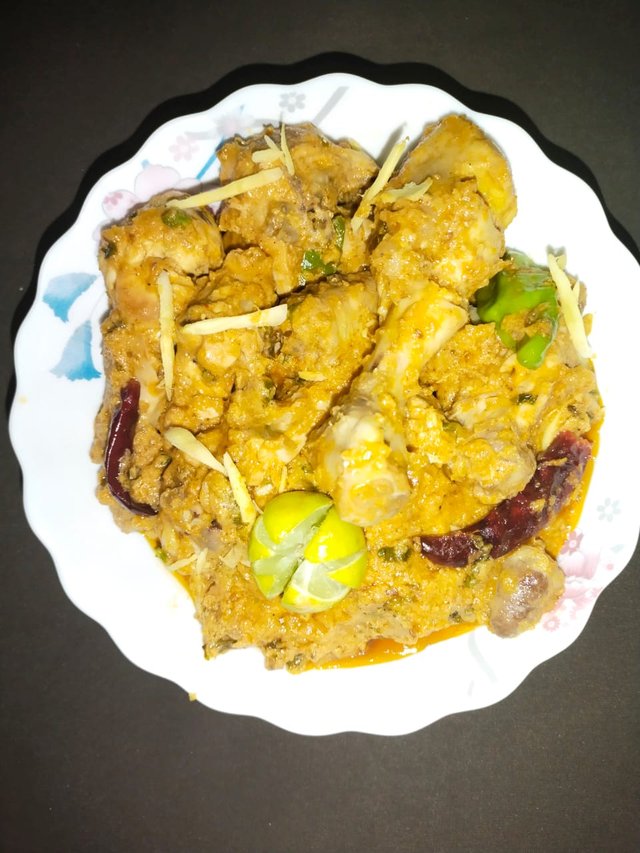 I would like to thanks to siz-official for creating such an amazing contest for us .
I would like to invite my friends.
@shama26
@simich
@ansooch
@fatimawasif
Regards:
@salmashraf
Cc,
@cryptokraze
@suboohi
@vvarishayy