SIZ Education||Benefits of almonds for our health and skin||By @salmashraf
Hey Everyone!!!
Benefits of almonds for our health and skin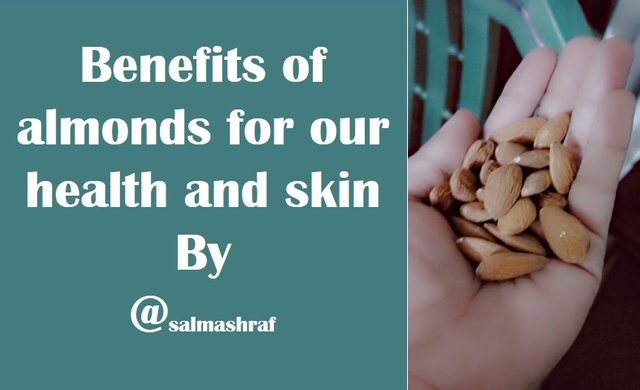 How are u all.I wish you all are happy . and well reading my post with great mood. Today I want to tell you the importance of Almonds for our health and skin. Because Almonds contain vitamins, minerals, proteins, and fiber, so they can provide many healthy benefits for our skin and health.But in order to absorb all those nutrients, the almonds you eat should be soaked in water overnight. This is because their dark, rough skin contains a specific enzyme inhibitor that is designed to protect the seed until it is ready for germination. Our body cannot damage this enzyme-containing compound, it not only makes almond digestion difficult, but it also prevents your body from getting its nutrients . In addition, soaking the almonds also softens the seeds, making them easier to chew and therefore digest.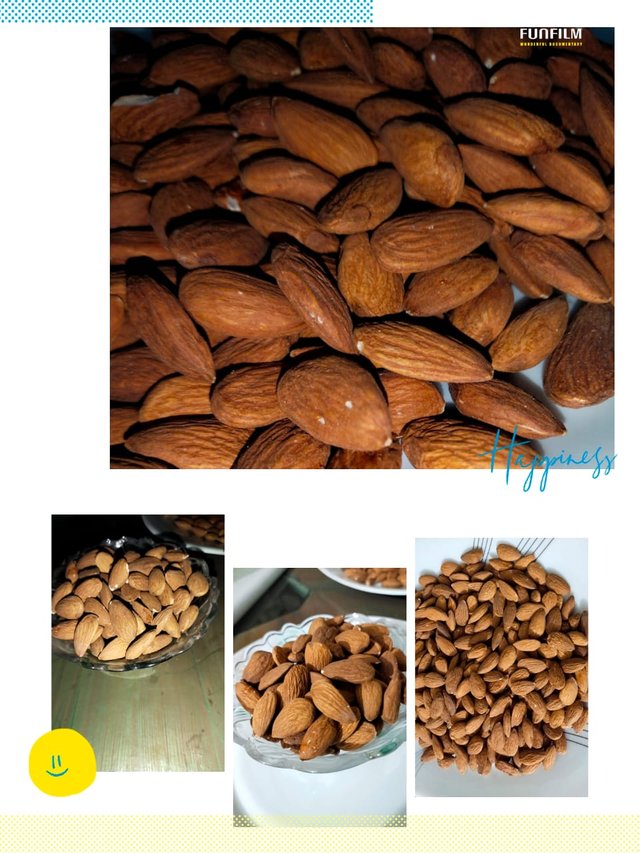 Use of Almonds for skin care
Almonds are a very good source of copper which is very beneficial and play a good role for our skin and hair pigmentation. If you suffer from dry, flaky skin, almond milk or almond oil may be the good. Almonds provide healthy oils to help keep skin hydrated. Almonds also support to glowing skin by giving your body a fist of vitamins A and E. You can Make your own almond facial oil by filling a small glass jar with almond oil, and add five drops of your favorite essential oil.it makes our skin glowing and healthy. It protect the skin from damage.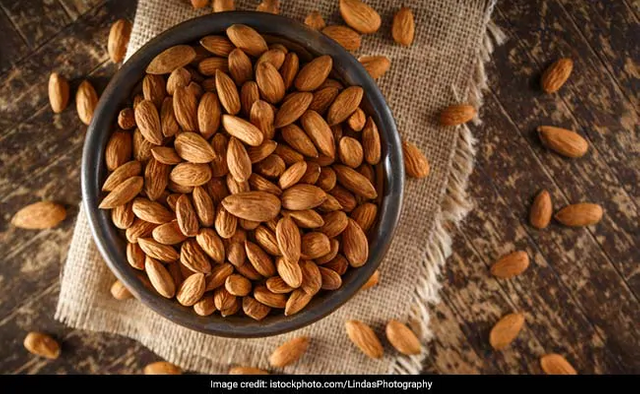 Source
It Reduce the Risk of Diabetes
Start your day off right with a bowl of breakfast cereal sprinkled with almonds. Studies show that eating almonds in your grain slows down carbohydrate absorption, says Bonnie. This buffering effect from protein and almond oil has been shown to reduce the risk of developing blood sugar and diabetes.

Use of Almonds for Low Blood Pressure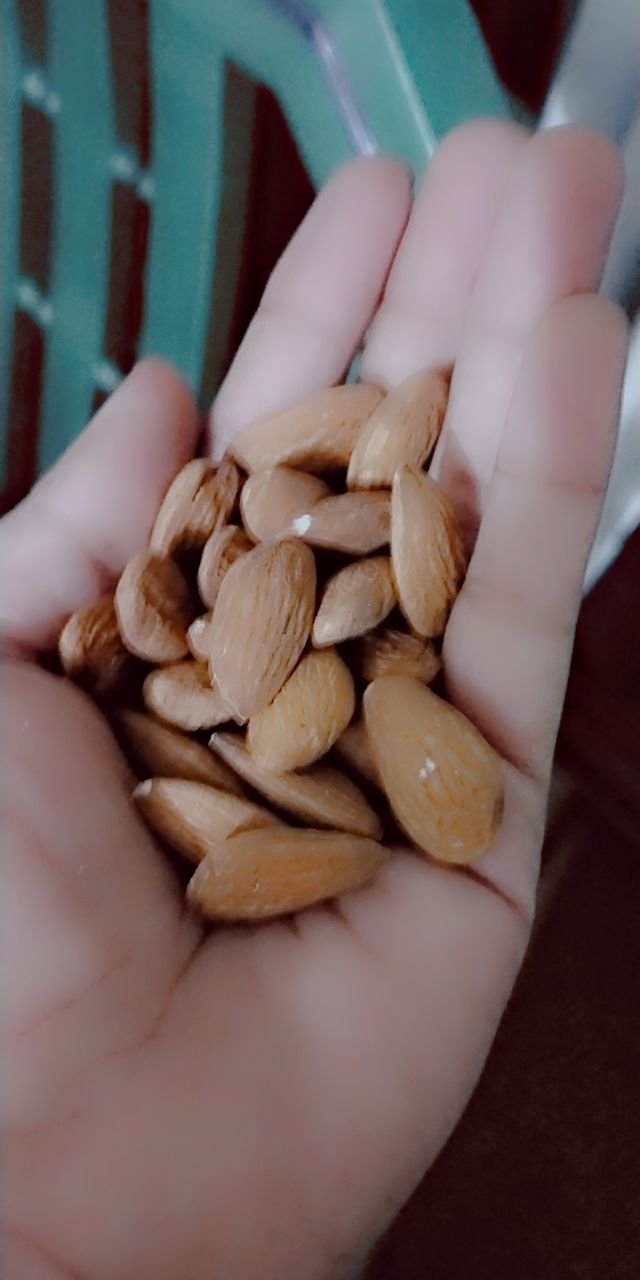 Almonds are rich in magnesium that can help lower blood pressure. Studies show that having low levels of magnesium in your blood can put you at risk for high blood pressure. Adding foods rich in magnesium such as almonds can protect you.Research in the Dietary Journal has found that foods high in vitamin E are linked to lower heart rates.

Use of Almonds to Apply Shine to Dull Hair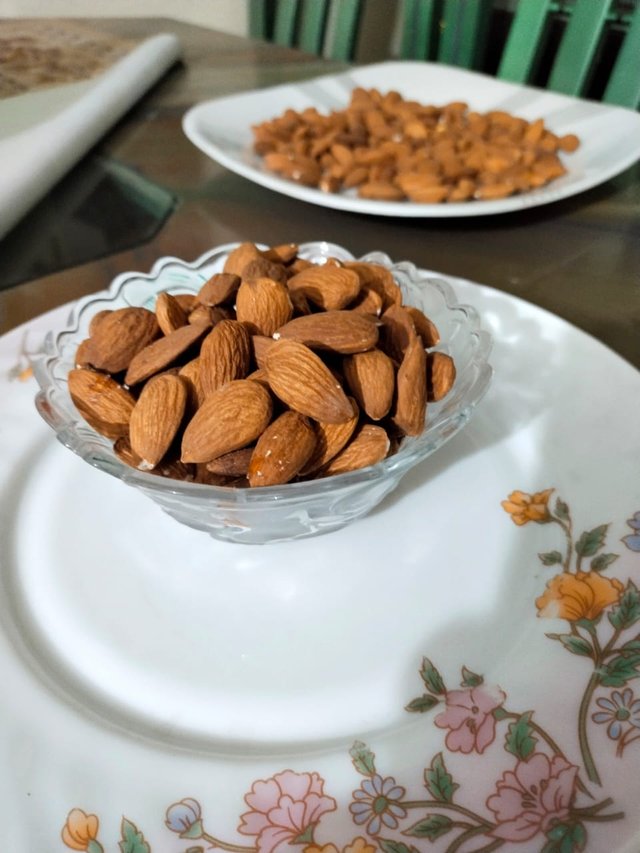 If the cold winter air has left you with brittle hair, reach for hair products with almond oil. Its healthy oils help to strengthen the hair and add texture. When using hair products with almond oil, the oil penetrates into your hair, keeping each strand strong and shiny.


It Develop Healthy Cells
Not only are almonds rich in healthy fats and proteins, but they are also rich in antioxidants. These compounds can protect your cells from oxidation and premature aging.

I Would like to Special Thanks to:
@cryptokraze
@siz-official
@vvarishayy
@suboohi