Gems Mini-Game Tournament is Now LIVE!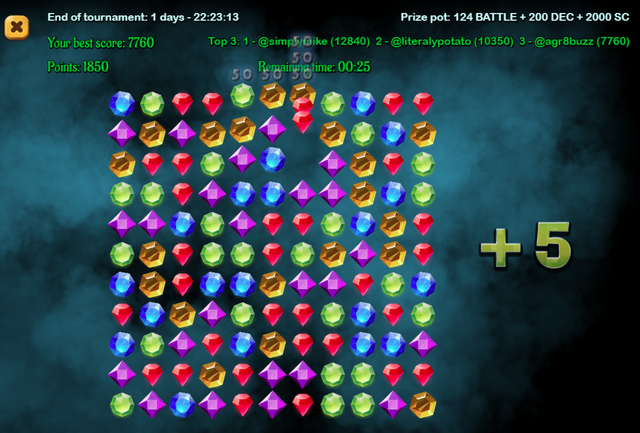 The @radaquest camp has released it's Capture the Gems mini game to the public today!
The "Candy Crush" like clone was previously announced as available to RadaQuest beta testers but is now available for anyone and everyone with a STEEM.
Head on over to https://game.radaquest.net/ and login using SteemKeychain to play.
From there you can locate the Tavern in which the Gems game lives!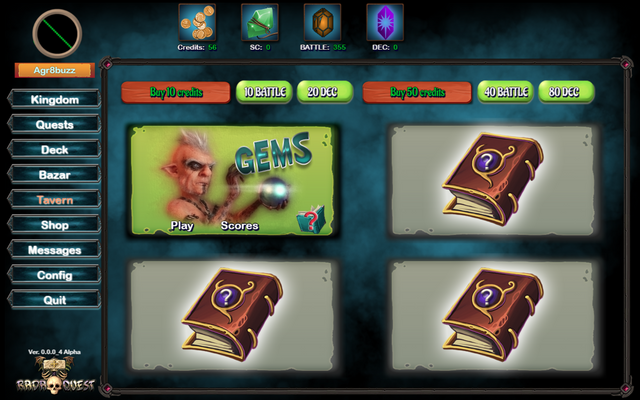 Your first 10 plays (credits) are free, after that you'll need to purchase more using either BATTLE Tokens or DEC.
10 BATTLE = 10 Credits
40 BATTLE = 50 Credits
Each time credits are purchased a portion is sent directly to the tournament rewards!
Play to work your way up the Leaderboard where you can be in the running to receive your share of the tournament pot.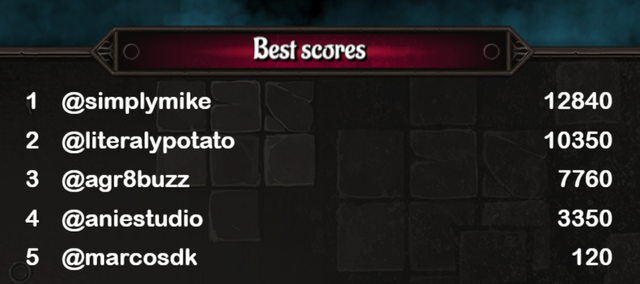 The current prize pot:

Feel free to join the @radaquest Discord server if you have any question about RadaQuest, the Gems mini-game, or if you just want to hang and chat about games.