My "Master Yoda" Sketch
Hi
Today was really rough, not nice at all. There was a power outage at first and when the lights came on I was already exhausted. I did make a little portrait though of the singer "Bryan Adams", as well as a painting of 2 fishes (I didn't really finish painting the fish). It just so happens that time slipped by and I couldn't edit them so I decided to go a little back in time and share with you a sketch I did of Master Yoda nearly two months ago.
---
The reference image is a graphic realization from one of the first three episodes. As a kid back then, Star Wars was one of those movies I bragged about. After seeing it quite recently, I discovered that my understanding of the movie back then was very mediocre. So here you have it, Master Yoda
---
---
---
---
---
---
The outline

---
---
---
---
---
---
---
---
---
---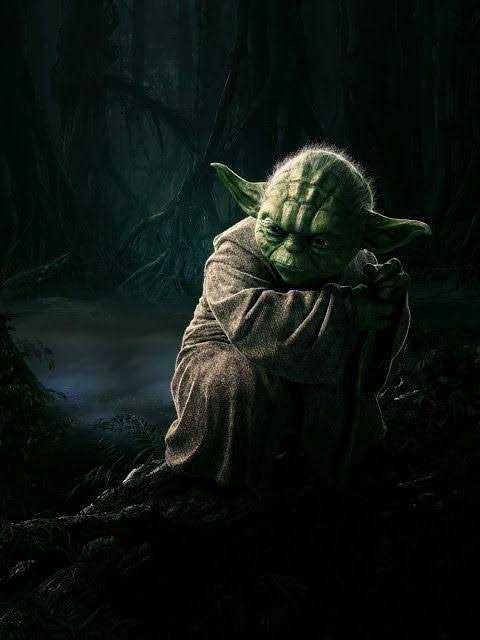 Source
Contrast exist in this photo and the one I sketched because I edited it and added more light to the black and white figure. I would have graciously uploaded that but I have no source to attach to it.
---
---
Materials used in making this sketch were 6, 8 and 10B pencils
---
---
Thanks once again for stopping by, I'll be expecting you tomorrow