A digital abstract portrait. Girl with an orange scarf
Earlier this week I painted this on my adobe sketch app. I am excited to share it with you. I used an unusual combination of colours and kept the design simple with large areas in a single colour, brought together with flowing lines. I added a bit of detail to finish.
Do you see a girl? Or is it an aerial landscape?
This is the finished artwork.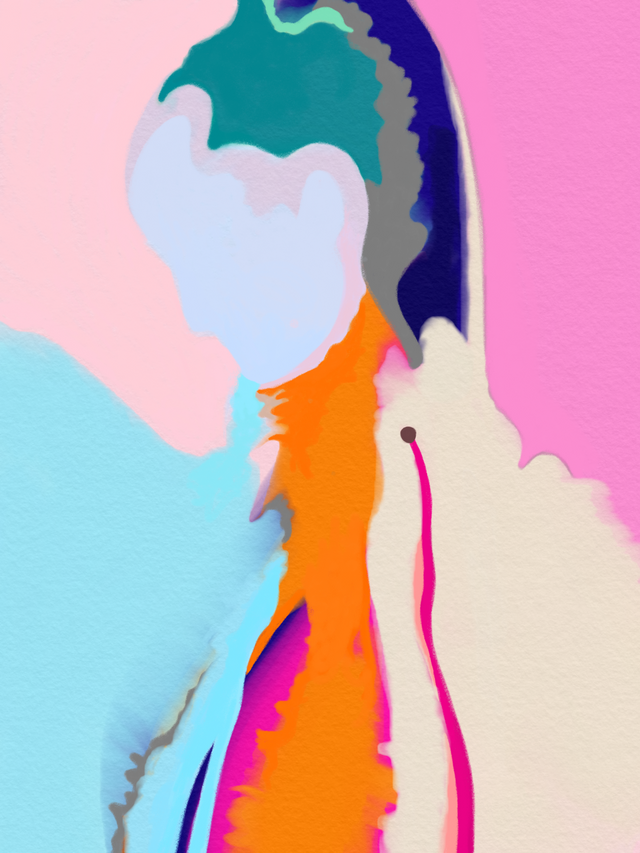 And here is an earlier version as I worked on it