Energy Strands connect us to people and things.
When I created this artwork I had in mind the idea of energetic strands or bonds between people, events, places and things. We cannot see them but we feel them. Sometimes they are positive in nature and sometimes negative. Sometimes we should remove them as they can hold us back and sometimes they are benevolent.
Whats strands do you have? What holds you back, who do you love and how is it you feel such an intuition with certain people? Have you ever thought of someone and then they contact you?
This is my digital artwork I share with you titled Energy Strands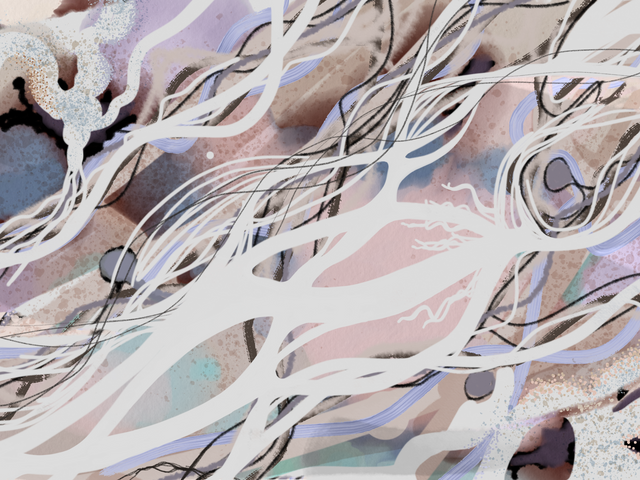 And another version, slightly different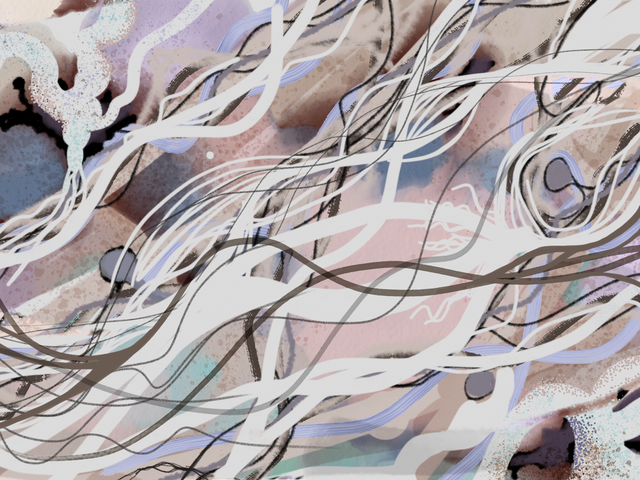 A mock up of what it can look like on the wall