✏️ Sketch of Girl – 31
Hello fellow steemers! These days I'm reading about NFT platforms to get a better understand of them and learn everything I can on how tokenized art ecosystems work. So in order to planning debut in the art market I'm committed to create a few artworks with higher standards than I'm used to post here. I think my first attempts are getting pretty nice and as soon these experiments become available I'd like to share with you guys.
So for today I'm only posting an old but cool page that I didn't share before. There are 3 sketches of girls in the same page but made in different occasions as usual for me.
Also as usual, I'm putting only the links of the photo references I could remember below.
Thanks for watching!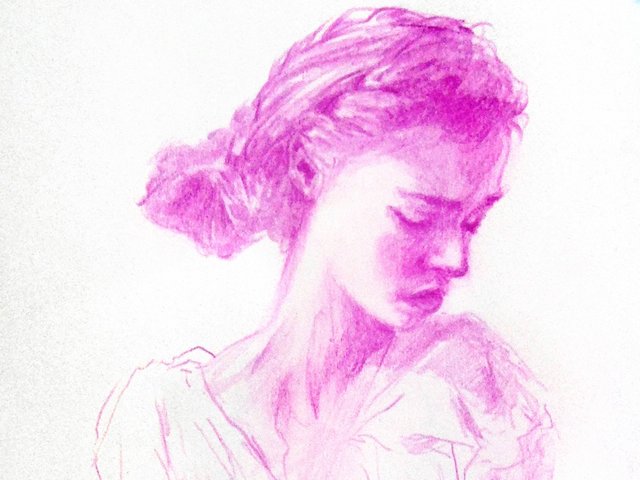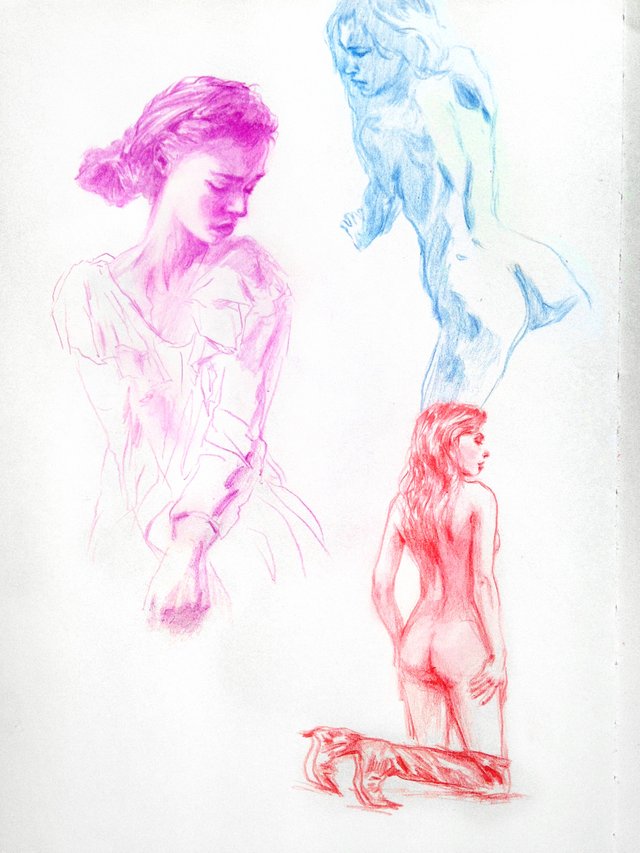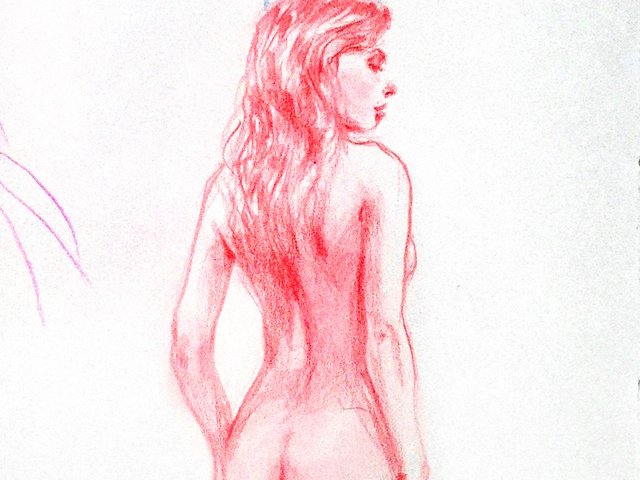 Pink Girl | Stylish B&W of Madison by Emily Soto
Blue Girl | #NSFW | Anhen by Anna Shakina
Red Girl | #NSFW | Sasha Smith by Amer Mohamad for Playboy NZ