✏️ Sketch of Girl – 33
How you're doing fellow steemers? That's another sketch from the same photoshoot I've used before in previous sketches but I picked a different photo.
I like the raw pencil gestures of the dress and I felt the face was accurate enough for a sketch made without any measurement tool but my eyes.
Then, just to satisfy my curiosity I tried to overlay the original picture to my drawing on Photoshop just to compare both. That showed me it wasn't so accurate as I initially thought and highlighted the main discrepancy points. It turned this drawing exercise into a much richer experience being able to see points of improvement for future works and think about my biased drawing habits that are hard to overcome. I'll probably to do it again with future works.
I linked the original reference below if anyone would like to compare too.
Thanks for watching!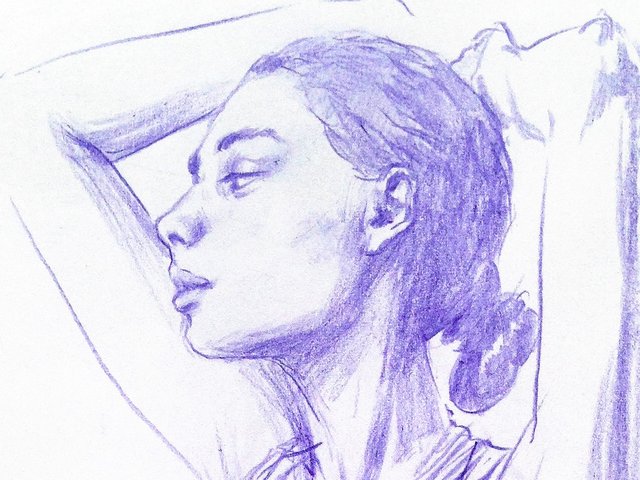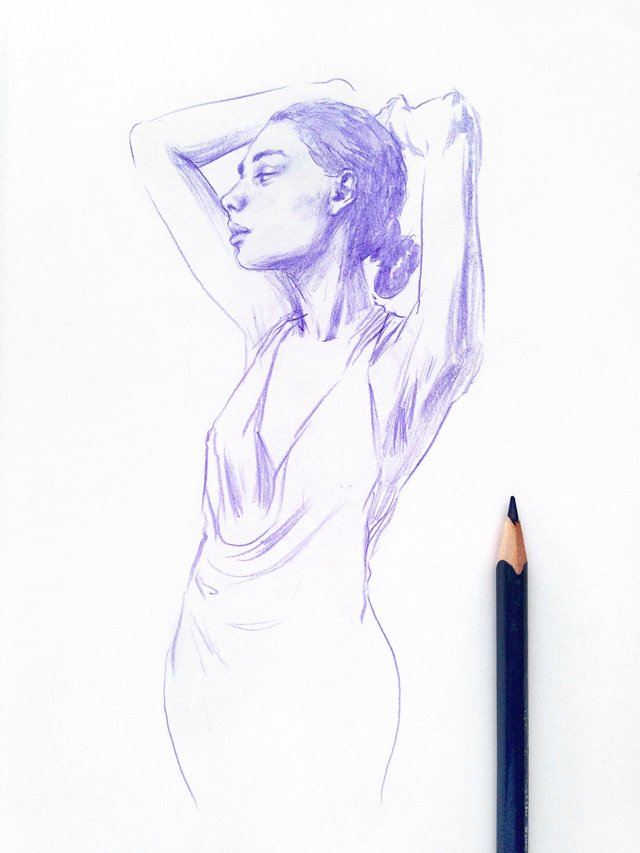 Original Reference
Casino Royale by Igor Ustynskyy