Why I would make a good Steem Country Representative for Venezuela
"You are never too old to set another goal or to dream a new dream."
C.S. Lewis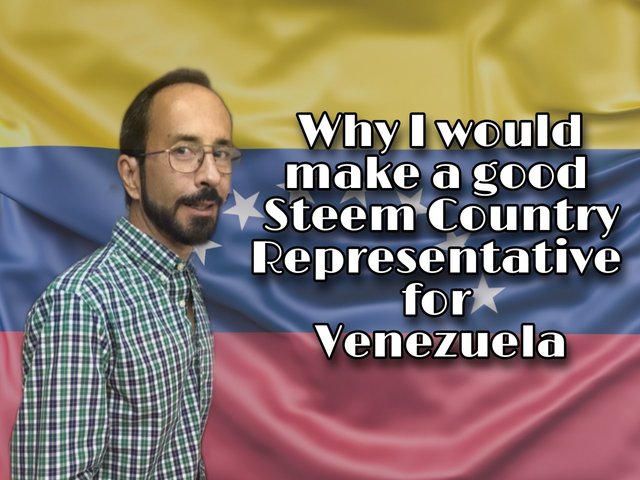 Image edited with PicsArt
Why I would make a good Steem Country Representative for Venezuela
It is a great pleasure and, at the same time, a great commitment to apply for the position of Country Representative of Venezuela, the country where I was born and where I currently reside.
My name is Manuel Gil and I am a 56 year old Civil Engineer with a Masters Degree in Business Management, living in Barquisimeto, the fourth largest city in the country, which is located about 350 kilometers west of the capital city of Caracas.
I have worked mainly in construction, agriculture, and more recently in Real Estate and as a Community Manager.
In 2016 I was selected as administrator and ad honorem host of a photographic portal on Instagram, called Lara Estrella dedicated to the dissemination of natural landscapes, buildings with architectural or historical value, traditions and gastronomy of the State of Lara, the federal entity where I live. This gallery has become a free showcase where photographers, established or new, can exhibit their work to the whole world.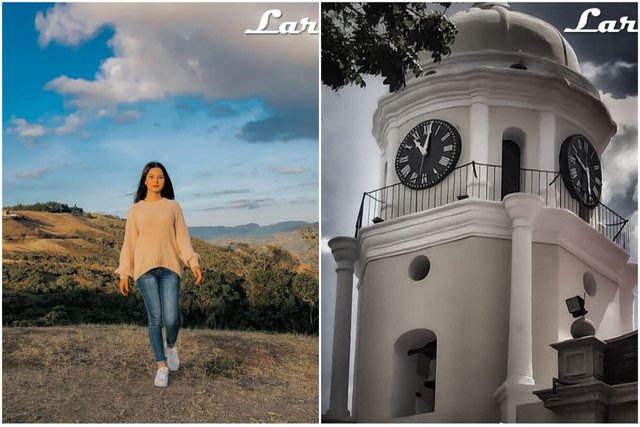 Image edited with PicsArt

My Life in Steemit
I got started on Steemit in March 2018 at the suggestion of the younger of my two sons, then only 17 years old, and who today continues to be an enthusiastic user with a very active presence on the platform.
In my beginnings, most of my publications were related to photographs since I am a great fan of this art, which allows me to express myself through images and make known everything that I am passionate about and that I want to share with everyone.
Later, I incorporated stories about conspiracy theories, anecdotes and historical curiosities. Then I would publish music recommendations for music lovers, in order to diversify the content of my blog and attract new readers.
I participated in the first two seasons of The Diary Game and continue to do so frequently in this third. I also participate in the different photographic challenges carried out by the moderators of the World of Xpilar Community.
I am a member of the Steem Venezuela Community, the main and largest among the Venezuelan communities and where are the current Country Representative of the country with whom I have had frequent interaction, particularly with @adeljose, @edlili24, @inspiracion and @tocho2.
I began to participate in the new season of the Steemit Crypto Academy with the aim of deepening my knowledge of the fascinating world of cryptocurrencies, something completely unknown to me even to me. arrival at Steemit, but that will undoubtedly mark the future of humanity.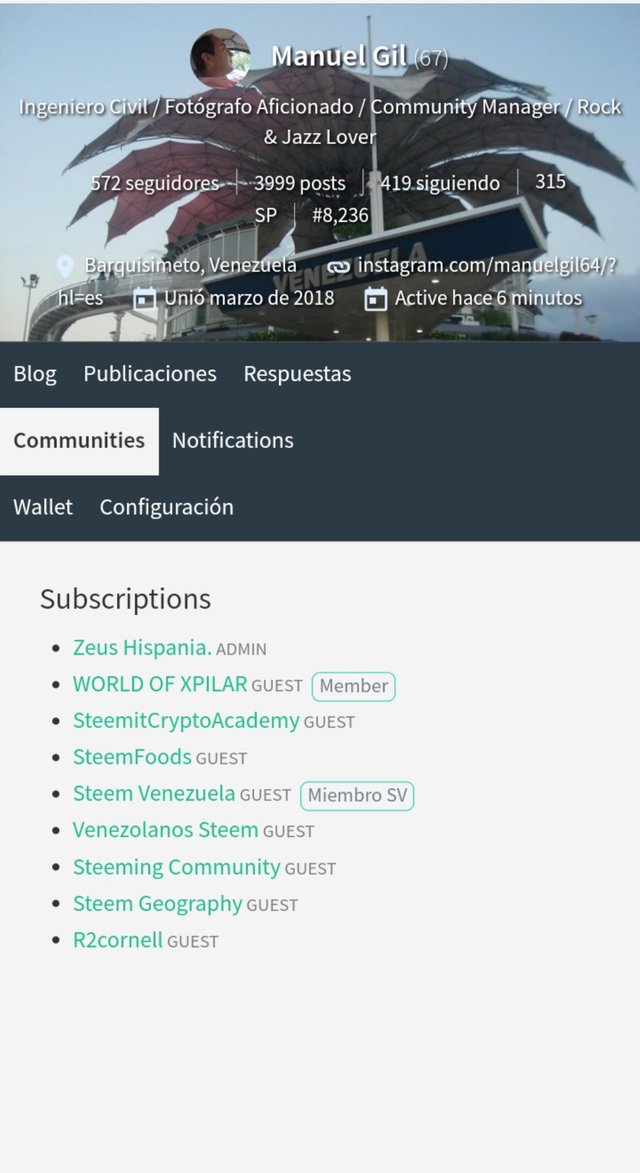 Screenshot edited with PicsArt
I am currently the administrator of the Zeus Hispania Community, created last March and which has more than 200 registered users.
We have held contests that have had a great participation despite the short time we have been active, likewise, we have had the invaluable sponsorship of @steemcurator01 and @stephenkendal that has allowed us to afford the prizes that have been transferred to the winners, and save for future contests and initiatives within the community, created to reward the original and quality content of Hispanic users but open to the whole world because we have members from Southeast Asia and Africa who have gladly participated in our contests.
The creation of the community is due to the growth and evolution of the curation account @zeushispania, and the corresponding Discord server, where I act as moderator, greeting and welcoming new members, answering users' questions, guiding them in the use of the platform, and when necessary, recommending communities according to the theme they wish to develop in their publications.
In these 3 years that I have on the platform, I have remained active, with few periods of inactivity that rarely exceed 4 or 5 days. I currently have a reputation of 67, and a total of 1,334.818 SP of my own, of which I have a large part delegated to different initiatives, among which stands out the Zeus Hispania Community which I am honored to manage, which demonstrates my level of commitment to Steemit.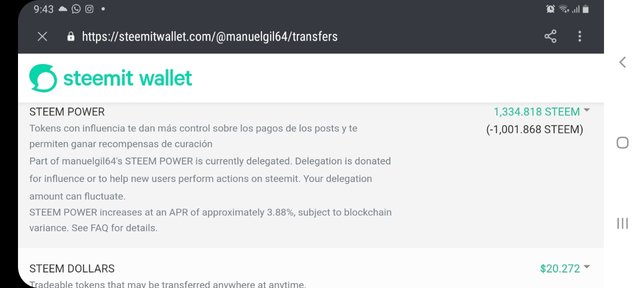 Screenshot edited with PicsArt
For all these reasons, I believe that I am the right person to join the Country Representatives team of Venezuela to help them in their recruitment efforts for new users and guide them in their first steps within this ecosystem, and in the evaluation of the content they share, the growing community of authors who join daily.
Finally, I am sure that my incorporation to the team will provide benefits for everyone in the short and medium term.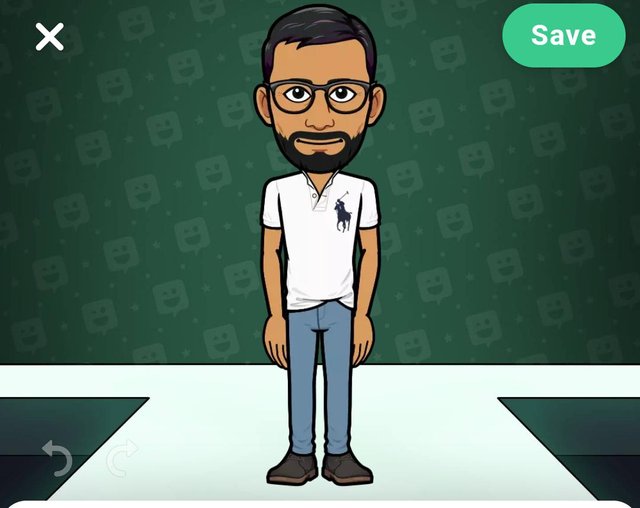 If you liked this post, I invite you to support my work by following my account @manuelgil64 and leaving your comments and upvoting
Thanks!