REASONS WHY YOU SHOULD PUT HAKONE ON YOUR JAPAN BUCKET LIST
Mount Fuji is indeed the icon of Japan and one of the best places to enjoy Mount Fuji is access from the mountain town which is about 80 minutes by train from Shinjuku, Tokyo, which is Hakone. but Hakone not only offers the experience of enjoying Mount Fuji, there are so many beautiful and interesting spots, exciting areas and attractions that make Hakone (for me) required to enter the TO-VISIT-LIST in Japan ..
WHY? Let's see NEAR TOKYO
A distance of almost two hours by train might make Hakone feel far, but we can do this trip without riding the Shinkansen, which means the cost to go to Hakone is more bag-friendly. There are several options to get to Hakone from Shinjuku, Tokyo with the Odakyu Line that connects Tokyo with the area to the Southwest of Tokyo, including Hakone. One option is to use the Odakyu Limited Express Romance Car, we can go directly from Shinjuku with an estimated time of about 80 minutes. This Romance Car has a bigger window to enjoy the view (including the view of Mount Fuji), and we can also choose seats in this Romance Car so that it is more comfortable for travel.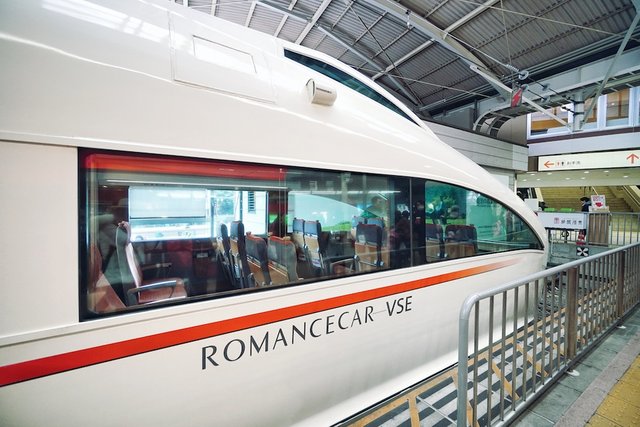 FREEPASS
Yes, I just found out about this Hakone Freepass on my last trip to Hakone (I had been to Hakone about 3 years ago, but only briefly). Well, this Freepass costs 5,140 yen which is valid for 2 days (plus 500 yen can buy a pass for 3 days) and can be used for various things ranging from transportation back and forth from Shinjuku-Hakone, as well as 8 types of transportation that can be used as much as you want in the Hakone area . From Shinjuku to Hakone using the Odakyu Romance Car we only need to add 1290 yen to get a seat). In addition, Hakone Freepass can be used to enter and enjoy various attractions on Hakone such as Pirates Cruise, buses, cable cars to ropeway, so for two days we can enjoy various activities with existing Freepass.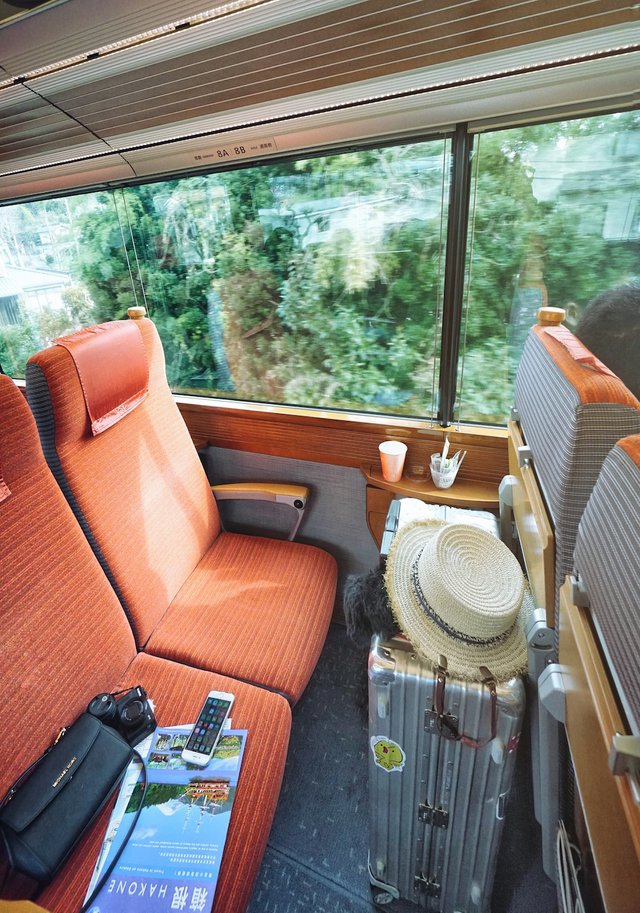 SO WHERE SHOULD I GO?LAKE ASHI
The lake, which is the symbol of Hakone, is very pleasant with green views all around. When the weather is sunny, we can also enjoy the view of Mount Fuji as the background of Lake Ashi.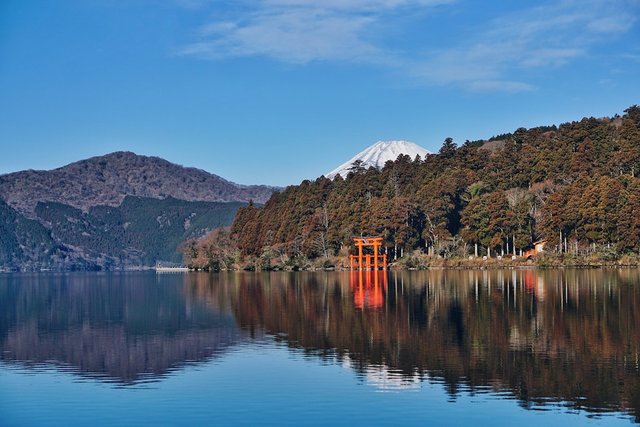 TO DO IN LAKE ASHI:
ENJOY PIRATES CRUISE
Enjoy views of Lake Ashi for approximately 40 minutes Sightseeing Cruise with a unique boat that is so typical of Hakone and Lake Ashi. It's really nice during sunny day, my friends and I hang out at the top of the boat and even forget to return to my seat until the cruise ends.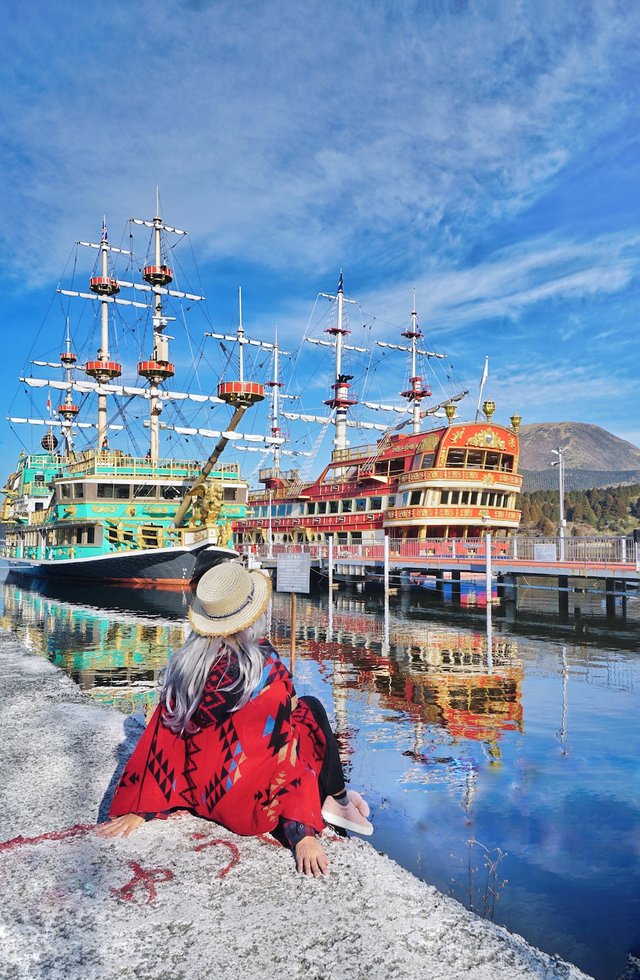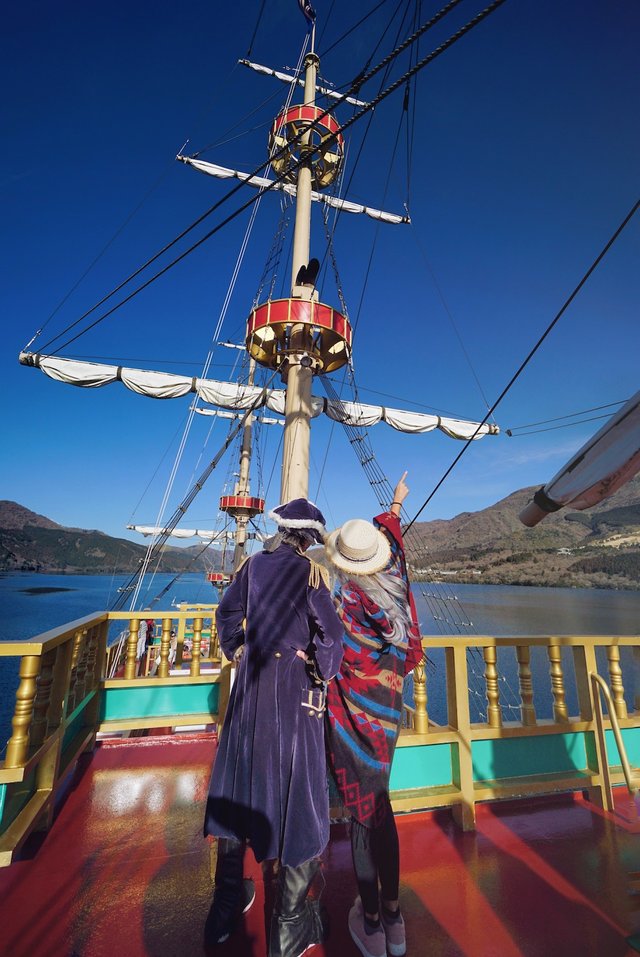 CHILL IN BAKERY & TABLE HAKONE
This Cafe / Restaurant is located right in front of Lake Ashi, only a 5-minute walk less than the Hakonemachi-ko bus stop. In the front area there is a sitting area with a foot soak area to enjoy the natural hot spring water from warm water in Hakone. But if you want to enjoy the view of Lake Ashi while relaxing, we can go up to the 2nd floor and order a coffee and a typical Bakery & Table.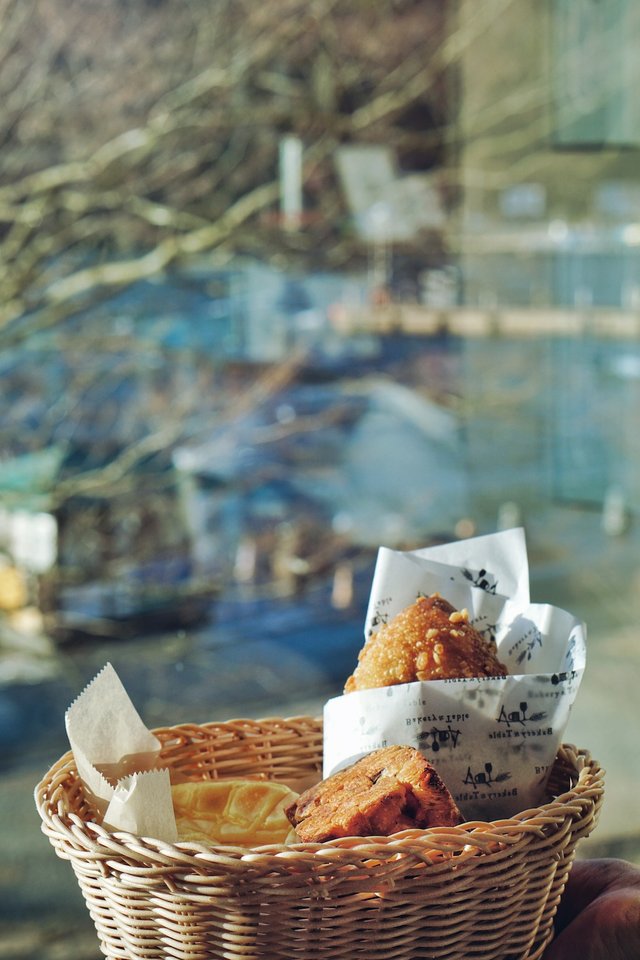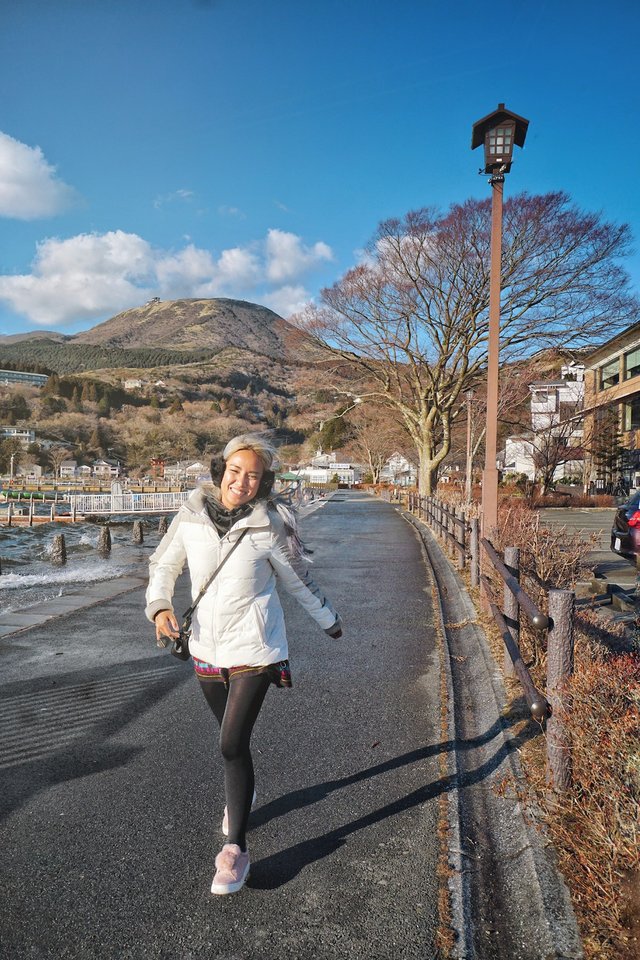 TAKE A PHOTO IN HAKONE FAMOUS TORII GATE
Torii of Peace which is part of the Hakone Shrine is indeed very photogenic, its location is right in front of Lake Ashi, with a small platform to walk towards the sea. This reddish orange torii contrasts with the color of the lake, the sky and the greenery across the lake, a picture perfect spot, surely Instagrammable;)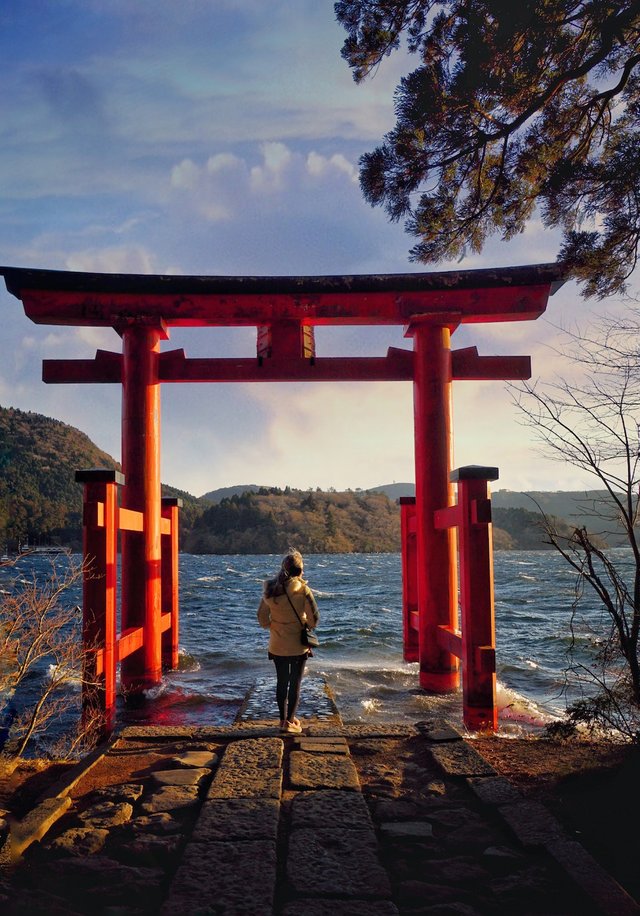 ENJOY YOUR RELAXING AFTERNOON IN SALON DE THE ROSAGE
This restaurant on Lake Ashi provides a variety of interesting deserts and cakes, if you order a hot apple pie, they will make the forms of rose ornaments right in front of us, makes me don't want to eat it since it's so beautiful and hard to make :))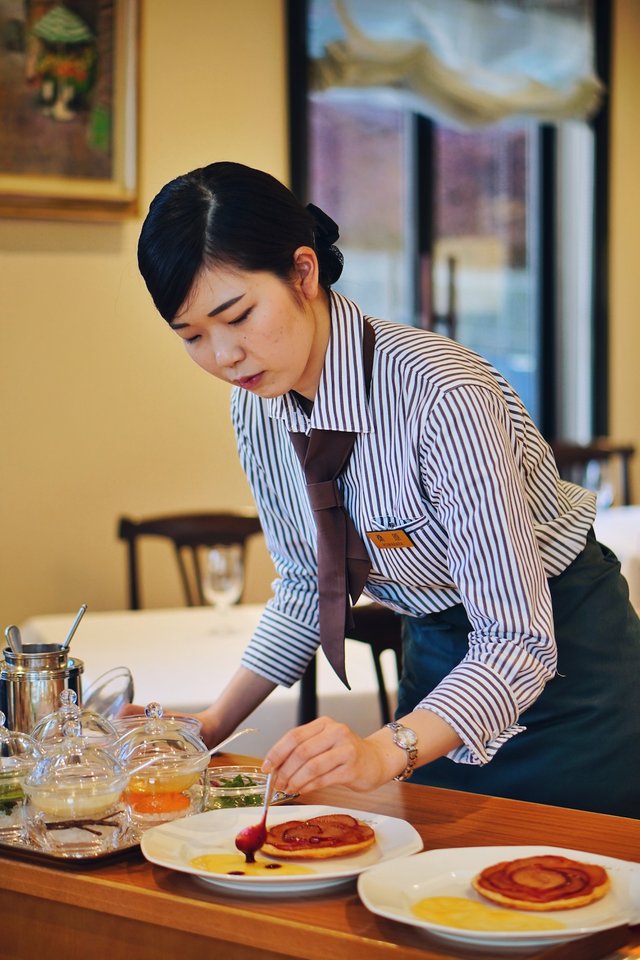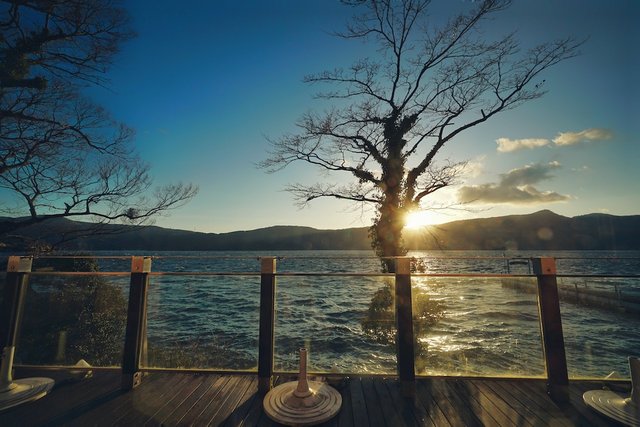 OWAKUDANI
The next spot in Hakone is Owakudani, an area formed by volcanic eruptions in the past, but until now it still continues to emit visible smoke since we took the ropeway to Owakudani.
There is also one thing that will attract our attention when we arrive at Owakudani, namely the black eggs which are also typical of this area. Kuro-Tamago may look different, it must be the same as a chicken egg but Kuro-Tamago is jet black, the result of soaking in natural hot water with a temperature of 80'C for 60 minutes and then steam for 15 minutes at 100'C with sulfur and iron content so that Kuro-Tamago is believed to increase our "age" from 5 to 7 years! Who wants to live long? It's time to eat Kuro-Tamago in Owakudani :)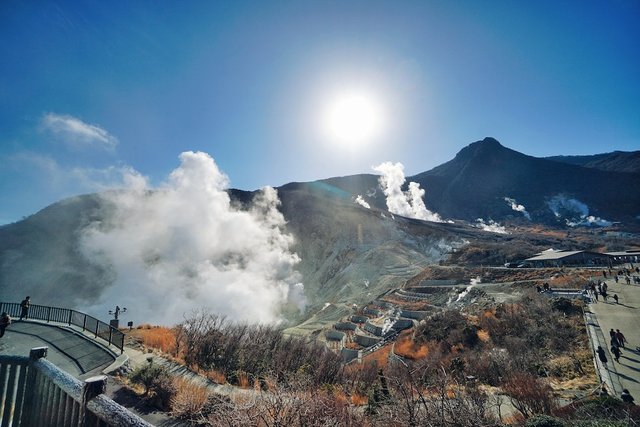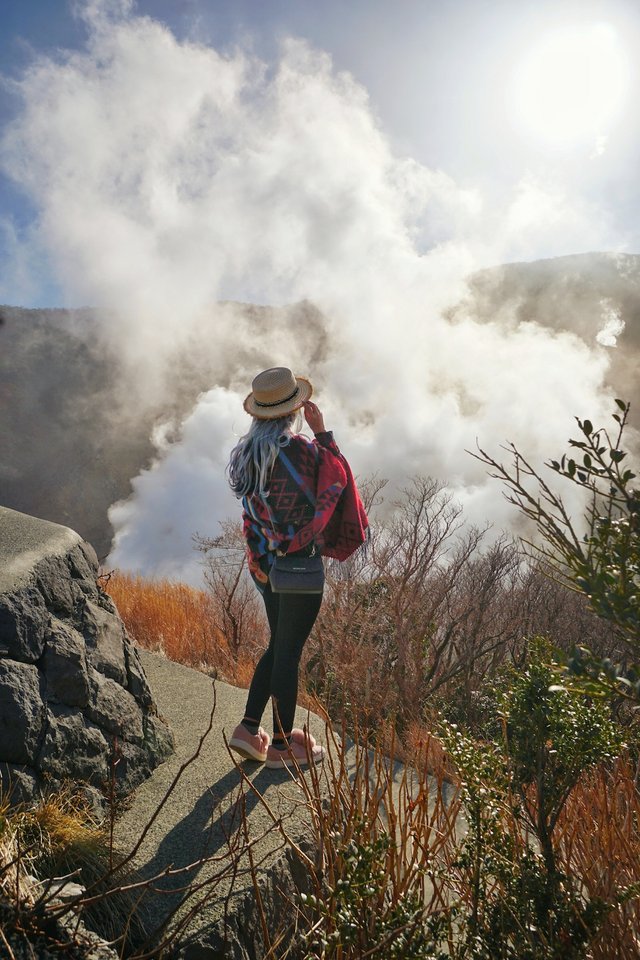 TO DO (YOU'LL DO THAT ANYWAY) ROPEWAY
From Togendai-ko, we can take the ropeway (about 20 minutes) to Owakudani, time to enjoy the surrounding scenery in Hakone, we can even see Mount Fuji when it's sunny!
From Owakudani, we take the Ropeway again to Sounzan (about 10 minutes) to continue on the Hakone Tozan Cable Car ride to Gora. This route reminds me of the Tateyama Kurobe Alpine Route where we use various modes of transportation in one day, but the shorter and cheaper and easier version of course.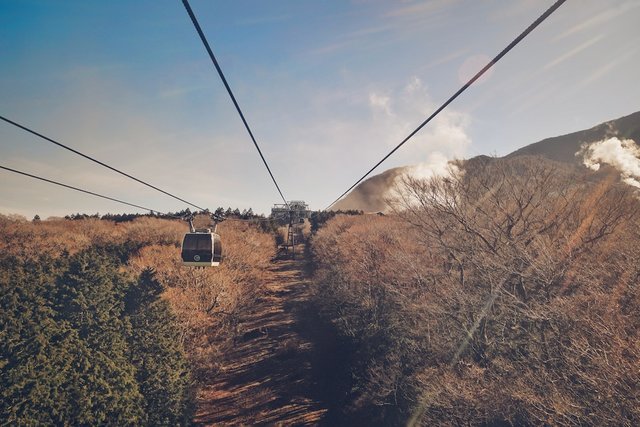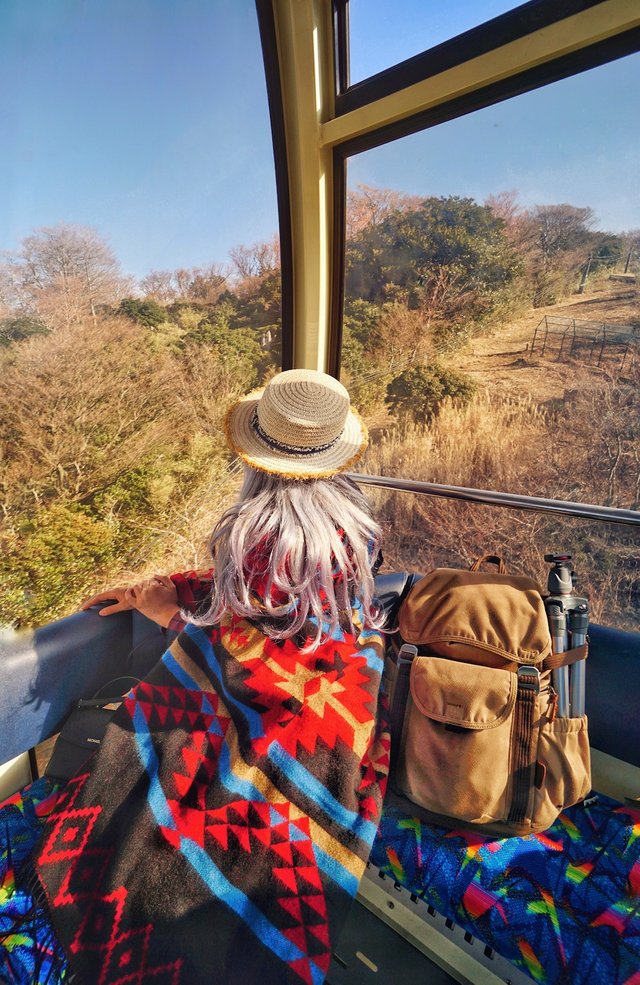 GORA. This area is a stopover on a trip to Owakudani. We can enjoy the beautiful Hakone Gora Park (they also have cherry blossom trees !, a nice spot for sakura season also). At Gora we can relax after walking around from Owakudani, for lunch, or trying to make crafts at a craft center.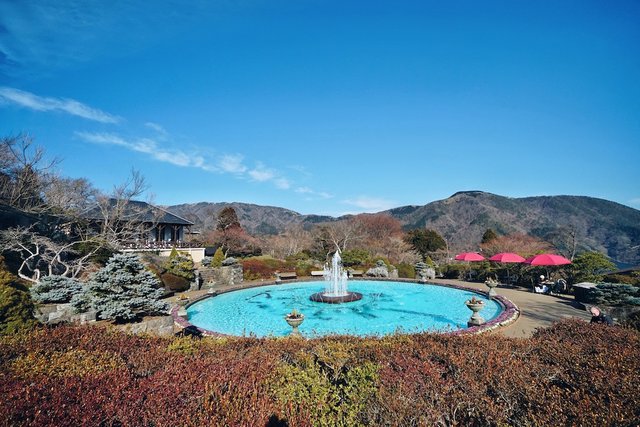 HAKONE YURYO. We all know the onsen bath is a Japanese un-separate tradition that we love to do too. If you are a little awkward about the fact that we must be totally naked to enter a public onsen, then a private onsen might be an option. There are several private onsen options in Hakone, including Hakone Yuryo which rents private onsen units with hot tubs that directly face the greenery in the outdoor area, great for family and friends, and yes, you can wear a swimsuit since it's your private area!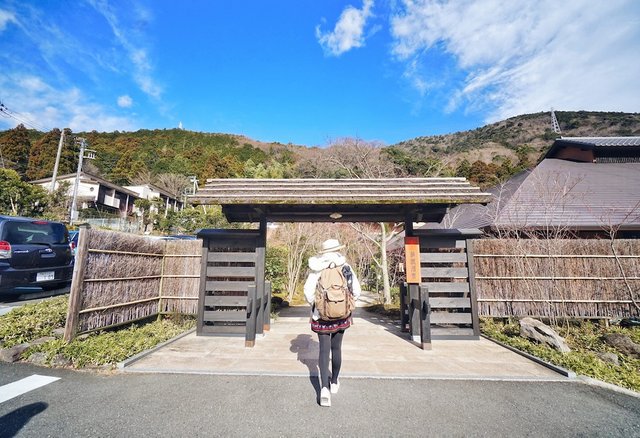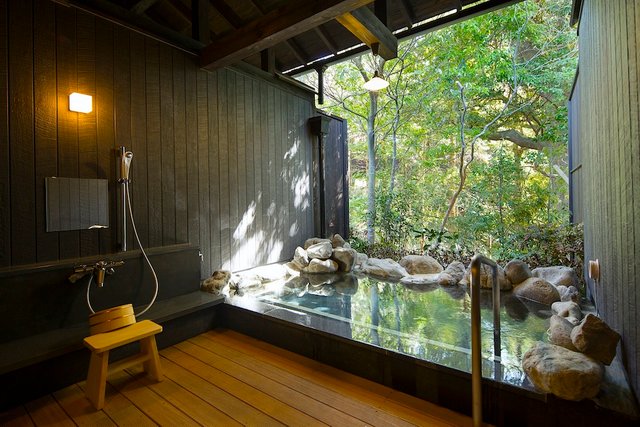 HAKONE OPEN AIR MUSEUM. As the first outdoor museum in Japan, the Hakone Open Air Museum is not stingy in showing art, there are so many works of art that every few periods will be added, or replaced. In addition to the various sculpture and installation art that we will see while walking along the path in this open area, there is also a building area that specifically displays Picasso's works. I was amazed by how many Picasso's work they have in the Picasso building in the Hakone Open Air Museum, surely a place to stop and refill your sense of art!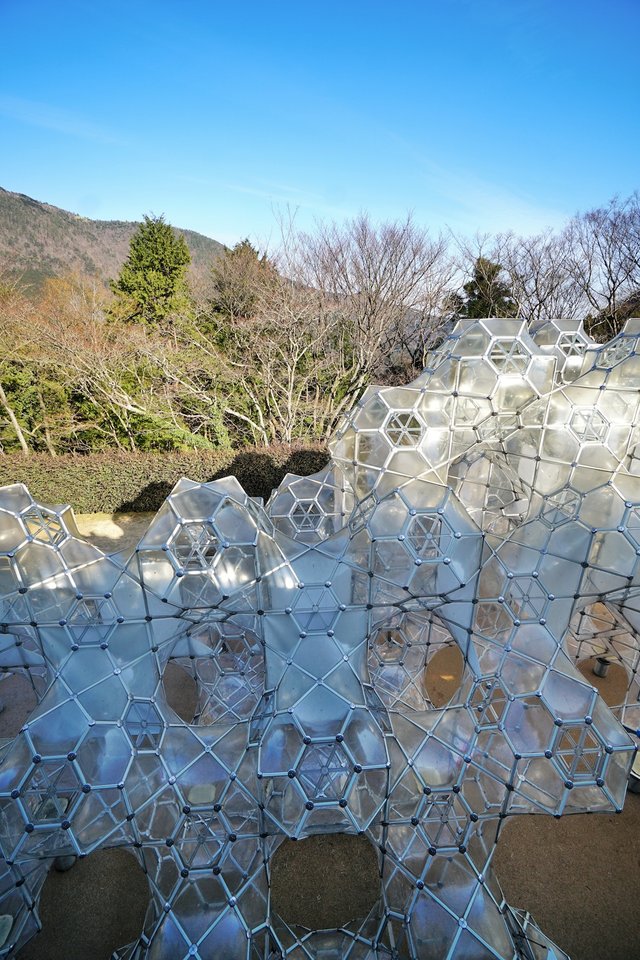 STAY - WHERE?
I would definitely recommend the Odakyu Hotel de Yama which has views of Lake Ashi and Mount Fuji, we can enjoy the view straight from our room! In May, azaleas in the hotel garden area will bloom and create a very colorful view (I came on January, so it's a good idea to revisit this hotel).
Hakone is surely a good idea, I even plan to invite my family and friends to enjoy traveling around Hakone. If two days are lacking, we can add more days, there is also a Hakone Freepass that is valid for 3 days so we can enjoy more! So, who's planning to go to Hakone this year?
will need another romancecar trip with her best people later!