Our first day in Rostock - holiday at the baltic sea
Read this post on TravelFeed.io for the best experience
---
---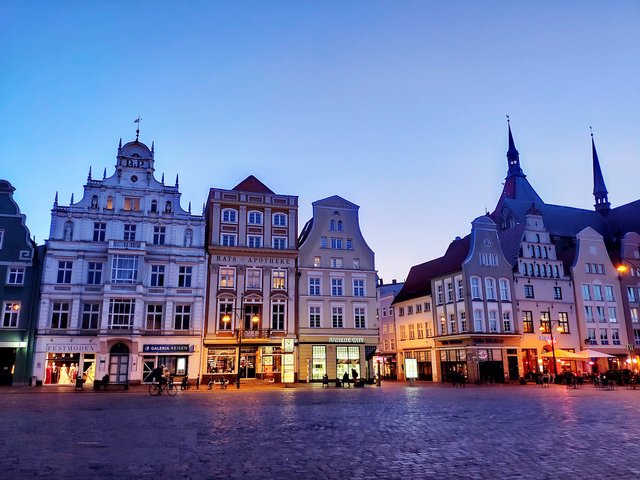 Hey guys,
I've been really looking forward to this mail today. Firstly because I haven't posted anything for a whole week now, and secondly because this trip was not so long ago - about three weeks now exactly. This time I actually stayed in Germany. Together with my mother and my twin sister I went to Rostock - a city at the Baltic Sea, where my sister is studying. Although she has been living there for one and a half years now, I have never been there - so I urgently had to make up for that. And there was no better time: Because of Corona there was no possibility to travel to another country at that time anyway, and since we were only there for four whole days, it was a perfect fit.
So we took the train from Essen main station to Rostock in the morning (which took about seven hours in total). In between we changed trains once in Hamburg. I was really looking forward to Rostock because I love the sea and my sister always raved about her place of study. When we arrived she said she hoped that she hadn't promised too much. That's what I really thought at the beginning: We took a taxi from Rostock main station into the city, and right at the beginning when you get out of the station you have a good view of the skyscrapers and cranes building new skyscrapers. Well well, we haven't been to the city yet either, I said to myself ;)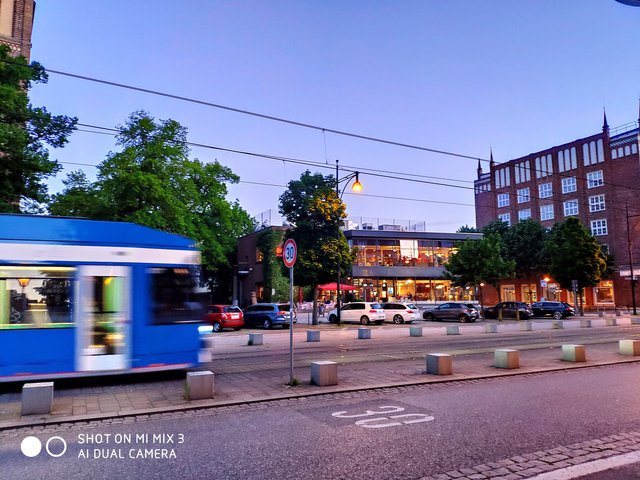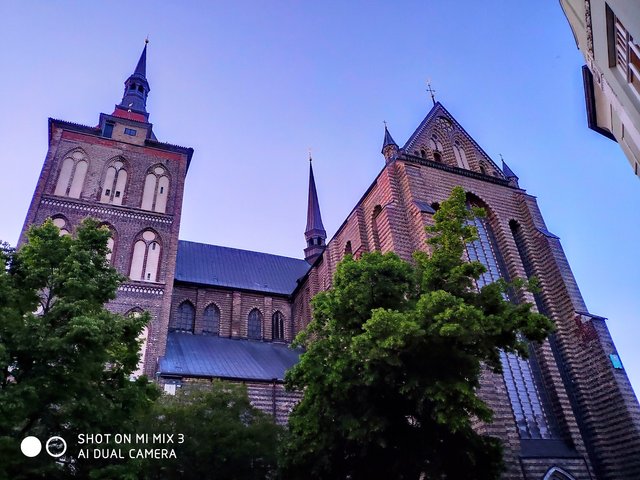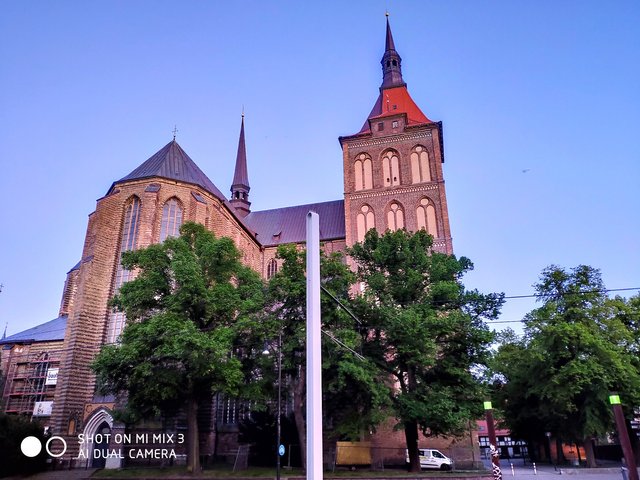 The drive to the centre of Rostock took only five minutes, which really amazed me. Of course I'm not used to this from Essen and Cologne ;)
First I went to my sister's apartment, which is about five minutes walking from the center and about two minutes to the harbor. There we unloaded our stuff (it was also shcon early evening) and took a little walk to the old town of Rostock and later to the harbour. As you can see on the pictures it was already quite dark, but I think the pictures are still very nice, the night mode of my mobile phone camera is really great (Xiaomi Mi Mix 3).
Which surprised me: We were able to see all the important sights that evening, even though we had only been on the road for two hours and in the meantime we had some kebabs ;) There you really didn't feel lost! But I find it very nice. What I liked best was the famous market place of Rostock and the old colorful houses (you can see them on the first picture). In the dusk the colors looked incredible and the illuminated shop windows cast beautiful shadows into the darkness. Okay, now I'm getting a bit too poetic ;)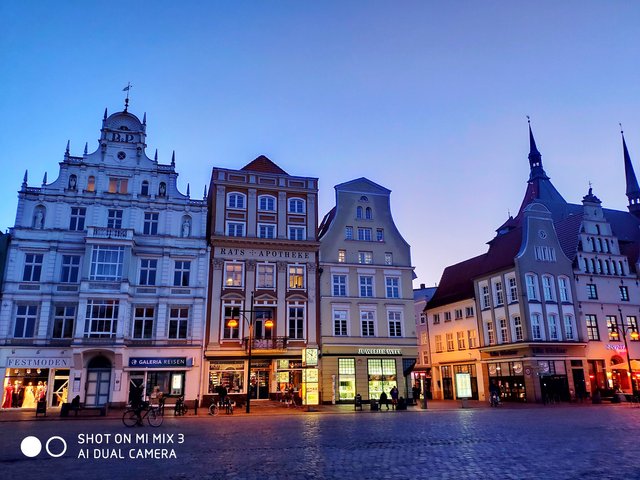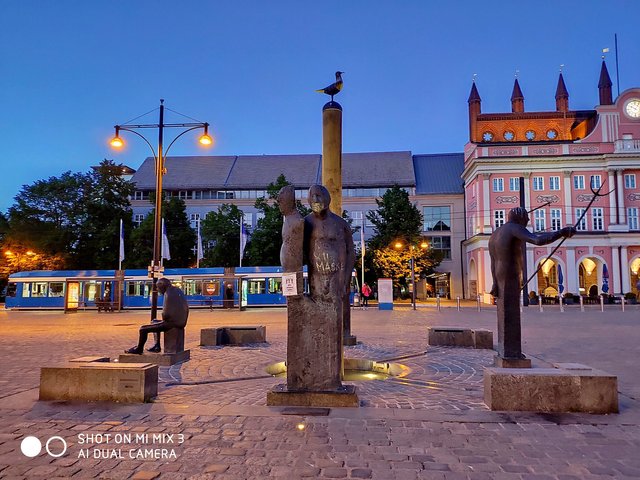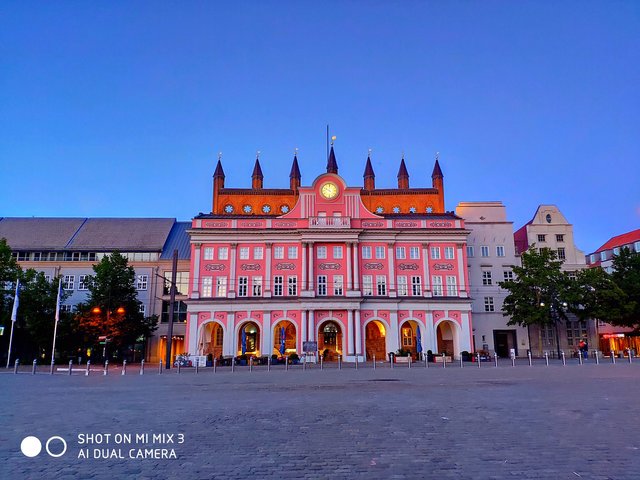 Directly at the market place is also the church and the town hall (the pink building). Everything frames the square like a circle. To get to the UN University we walked across the market place along a "big shopping mile" in Rostock, but even there we were after two minutes. In front of the university there was a fountain of joie de vivre, but in the evening it was just not employed anymore. What I noticed especially in Rostock: It was all very quiet and clean and there were only a few people on the street - a big contrast to Essen or Cologne.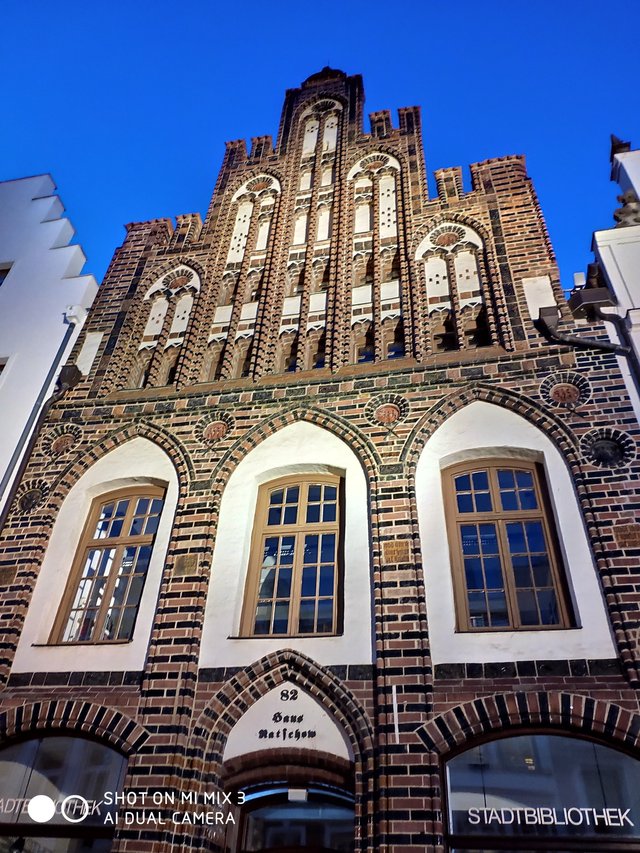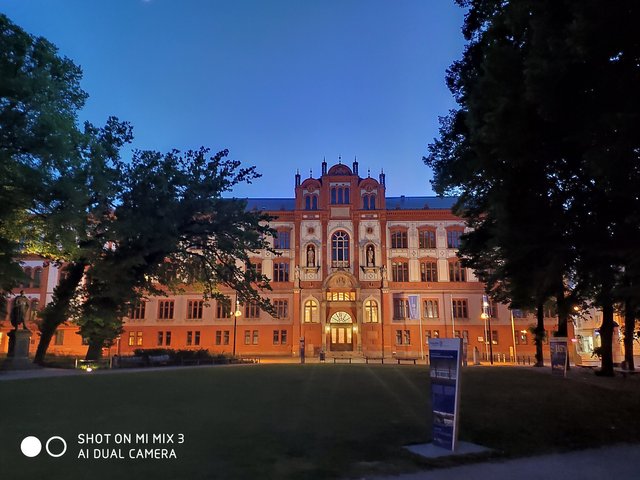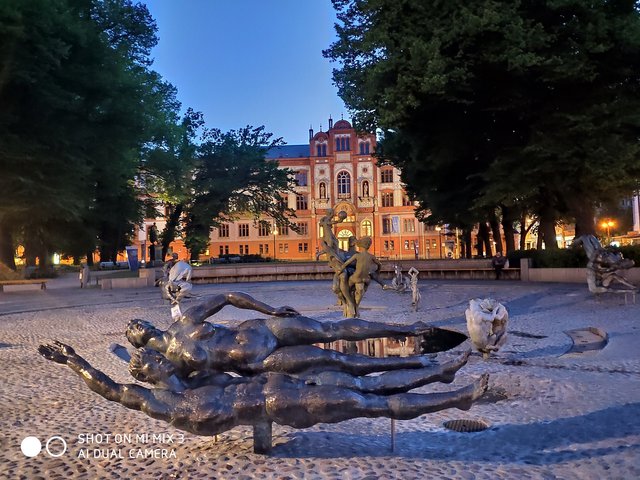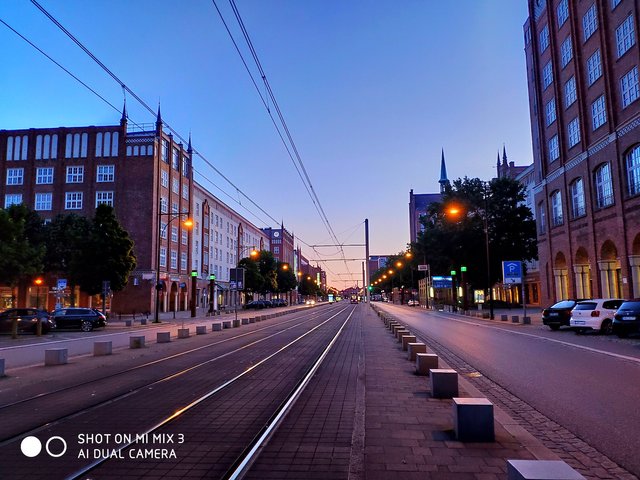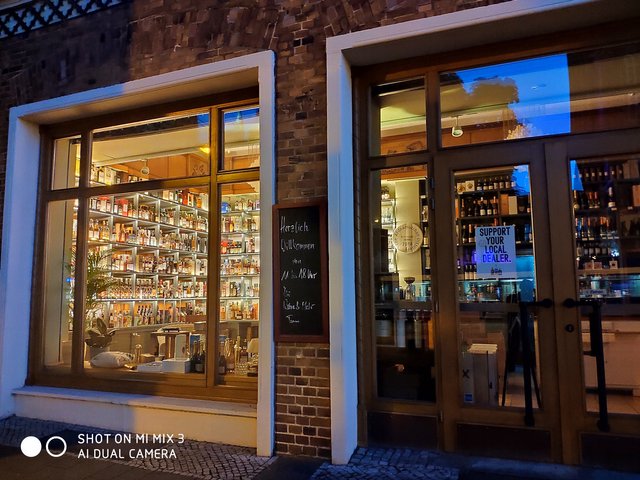 Very later we walked to the harbour and sat down there. Since the post office had so many pictures today anyway, I show you the pictures of the harbour in another post office. Even if there was not so much information today, I hope that you liked the post office, it was my first impressions of Rostock in the evening, I liked it already on the first day!
---
View this post on TravelFeed for the best experience.