Photography - Altenau, Germany
Some time ago, before the whole covid-thing, I went on vacation. I gotta say, I'm at that point where I wouldn't mind another one, but hey, we'll wait a while longer. Until then, I'm just going to catch up with my sharing! Here's Altenau, Germany.
Altenau is located in the Harz area, which is a beautiful place to visit. I'd been here once before with my mum and loved it so much, I needed a refresher.
This time, I went with hubby. We rented a house, which was a bit outdated, but overall, it was fine. The home was pretty big for just the two of us, so that was a big bonus. We had two bedrooms, so hubby's snoring didn't keep me up at night!
There are herb gardens in Altenau with a little shop, where you can buy a LOT of different mixtures for cooking. Lots of fun to browse around and a nice place for some souvenirs.
I remember the saddest part of the trip... while driving, hubby hit a bird! There wasn't much he could do at that time, but that didn't make me feel any less sad. I'm sorry little bird and family!
I remembered from the last time I was here, there was a nice little bakery, so they provided us with plenty of yummy things for snacks and breakfast. Altenau also has a small grocery store, so you don't have to leave town for your supplies.
There's plenty of opportunity for nice walks in the Harz area. Even right outside Altenau you can go for walks with beautiful sceneries. You don't even have to get into your car!
As an added bonus, Altenau has plenty of restaurants. I remembered the super yummy dinner I had last time I visited, so we HAD to visit that restaurant again. It was the local grill and they still had the salmon with super yummy veggies. I was very happy that day!
Ofcourse, there was plenty of other food to be had there. We enjoyed eating out most days. That's a great vacation for us. It doesn't hurt that restaurants are much more affordable almost anywhere outside of the Netherlands. It's a real treat!
Have you ever visited the Harz area?
What areas in Germany would you recommend for a visit?
---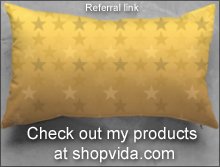 Thanks for stopping by! If you've enjoy this article, try my other sites:
|
Redbubble shop
|
Vida shop
|
Foodblog
|
Pinterest
|