Trip in Portugal - Travel around Portugal
In this article I come to show you the main places that I really liked to visit. For those who are interested in the future of visiting Portugal, you cannot miss these places.
Summer is coming and Portugal in relation to COVID-19 is having a very good performance, being a very safe country for those who want to spend their holidays. But if you come to Portugal you will have to comply with our rules so that we are all protected.
---
Azores - 7 Ciadades
The Azores island is undoubtedly a paradise. On this island you will have the opportunity to enjoy nature and the sea. The island is not very big, and in relation to public transport, there are not many so I advise you to rent a car to visit the whole island.
---
Sintra - Palácio da Pena
This palace is in the city of Sintra which is quite close to the city of Lisbon. For those who like museums, art and architecture is the ideal place to visit. Here you can enjoy a palace full of colors and with a lot of art for all tastes.
---
Porto
The city of Porto, is a very historic city and also very lively in relation to parties. If you like to laugh and have fun, you can't miss this visit. Get ready because we have many monuments, so I advise you to plan all the places you will visit. Having a map with everything marked is ideal.
---
Lisboa
The city of Lisbon, is a city with a lot of sun and heat and also with a lot of history. The Portuguese capital has a lot to visit, monuments, palaces, museums, squares... Here in the summer, prepare yourself for the heat and have a protector handy because when it is hot, it is really dangerous to walk on the street without being protected.
---
Alentejo
One of my favorite places to relax. Here you will be away from the big cities and without many people around. The Alentejo is sometimes the warmest place in Portugal, so here you have to be even more careful with the sun. The beaches are magnificent and you can find beaches with no one and a full paradise. Undoubtedly for those who do not like confusing this place is ideal.
---
Miranda do Douro
Miranda do Douro, here you can take a trip over the river. This river is the border between Portugal and Spain. It has magnificent views that you will never forget. Enjoy and take the boat trip.
---
Visit Portugal
Images © 2020 @portugalcoin | All Rights Reserved
---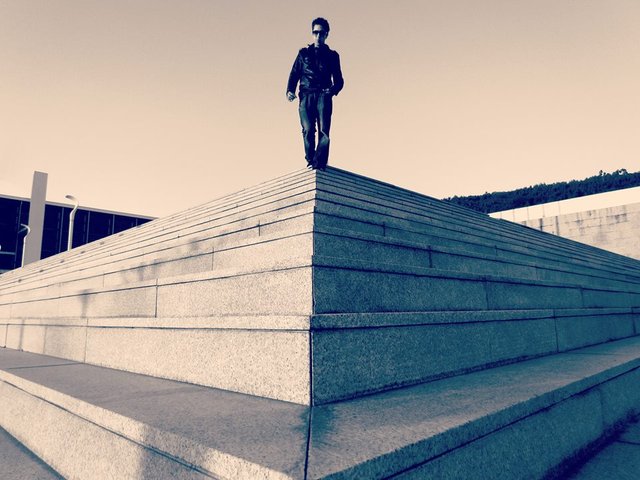 Portugalcoin 🇵🇹
WELCOME to my blog on Steem blockchain. Here you will find several trips I take in Portugal and information about the main monuments, squares, streets, palaces...
Hug from PORTUGAL!
[Steem original]