Trip to Portugal - A look around Portugal
Bragança
If you visit Portugal you will certainly find many castles. We are very careful with our history and we preserve as much as we can our roots.
In the beautiful city of Bragança, you have a castle that is a primitive fortification of Bragança, and which may have been built during the reign of D. Afonso Henriques.
In this castle you have the possibility to see the whole city of Bragança due to being located in one of the highest points in the city.
---
Loriga
This place is located in the Serra da Estrela, which is one of the highest mountains in Portugal. I went to visit this small lagoon in the summer, and with this image I feel like taking a big dip.
However the water in this place is very cold, which makes it difficult to give the much desired dive, but as nothing is impossible, I bravely gave the dive.
---
Lapa dos Dinheiros
Another visit to the mountains, as you may have noticed, I love being in the middle of nature.
Lapa dos Dinheiros is located at the top of a hill over the Alva River and the Caniça River.
This river is also in the Serra da Estrela area so you already know the water temperature. But again I couldn't resist and took a dip.
---
Idanha a Nova
Lately I have been visiting more of the interior of the country, this to escape the movement of cities and to know more the less populated areas of Portugal. By going to the interior of the country, I am also helping local trade in these areas.
The villages in the interior of the country are very beautiful and very calm.
---
Peso da Régua
Located next to the Douro River, this location played a major role in the production and marketing of Port Wine, as it was from here that the casks of wine were transported in rabelo boats to Vila Nova de Gaia, where the wine aged in the cellars.
In this region, the vineyards cultivated in terraces on the slopes next to the river offer beautiful panoramas that can be admired from the many viewpoints in the area, especially those of São Leonardo in Galafura and Santo António do Loureiro.
---
Visit Portugal
Images © 2020 @portugalcoin | All Rights Reserved
---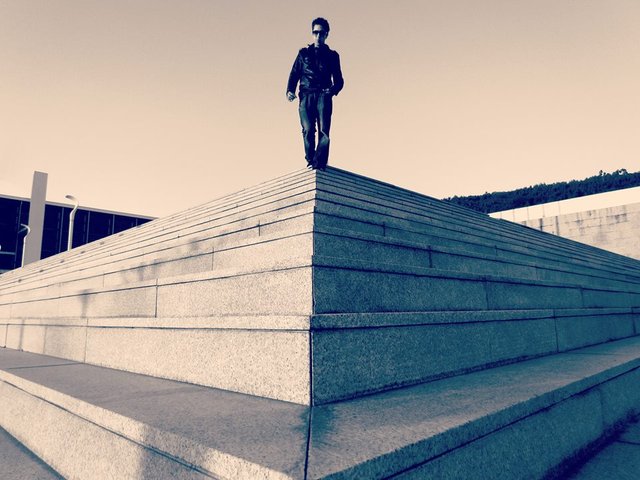 Portugalcoin 🇵🇹
WELCOME to my blog on Steem blockchain. Here you will find several trips I take in Portugal and information about the main monuments, squares, streets, palaces...
Hug from PORTUGAL!
[Steem original]