Take a break: Dream Iseland Saint Martin
Read this post on TravelFeed.io for the best experience
---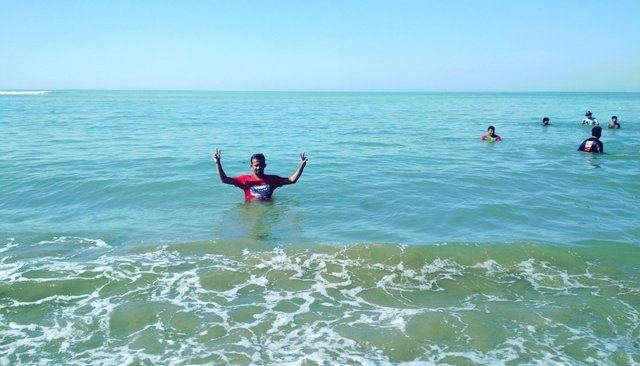 ---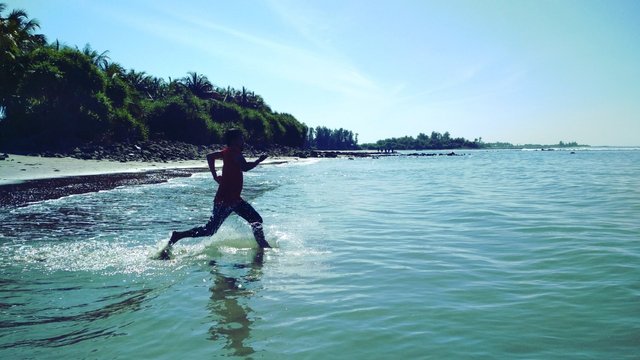 Run over water.. yeah, it's me.
Are you thirsty.. wanna be wet! Come here. Run over the water. And Jump. Be emerged. You must feel cool. Yaah, it's really cool.
---
Where...
This is a beach. Well known as Saint Martin. At Cox's Bazaar of Chittagong Division. In Bangladesh.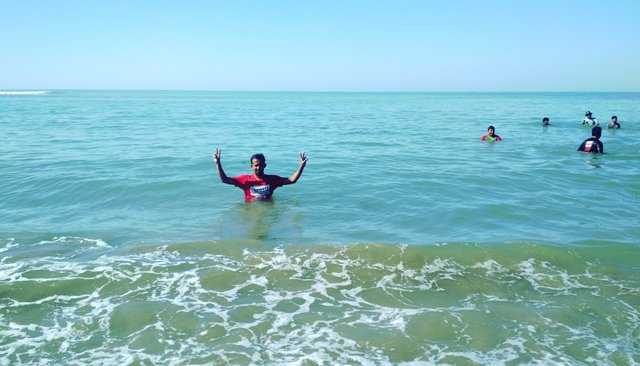 How...
It's very easy. First, come at Cox's Bazaar city. Have a trip to the Launch-ghat (terminal). Buy a ticket. Put on the launch. And enjoy your journey to Saint Martin.
Let me tell about my journey..
---
About our planning
A few days ago I was for a break. Like an ice break. To break the monotony of this as usual life. I was looking for a change.
And I found my colleague who also looking for a break like me. And we together planned to get a tour. Surprisingly both of us were thinking about Saint Martin as our first choice!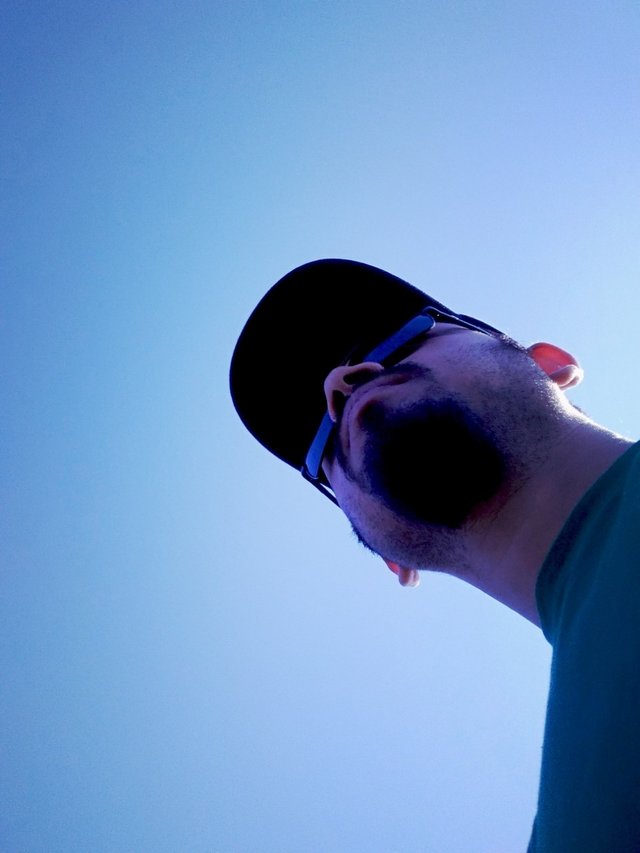 My colleague, thought same way
So it was fixed. And we got our bus from Chittagong to Cox's bazar on the prefixed day. It took about 5 hours.
---
Started Journey to iceland
Then we went to the terminal by another bus. We already booked our launch ticket by online. So just collected our ticket from the counter and waited for the departure time at the terminal.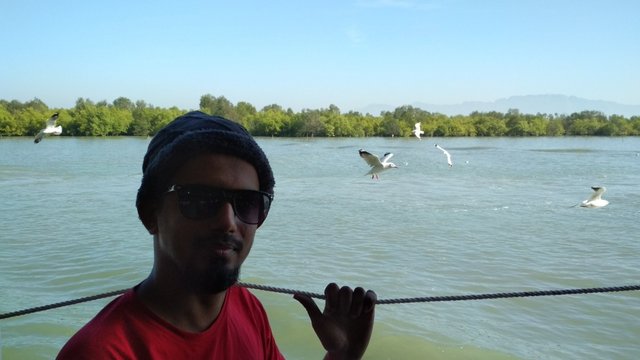 Enjoy the journey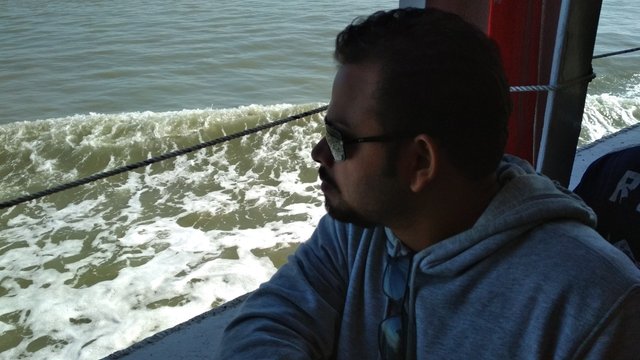 He was lost by the waves..
We enjoyed the journey very much. It was a nice weather and our launch was running with the wind. The most impressive matter that there were some birds flying besides our launch. It was looking like a running competition and the birds are trying to win.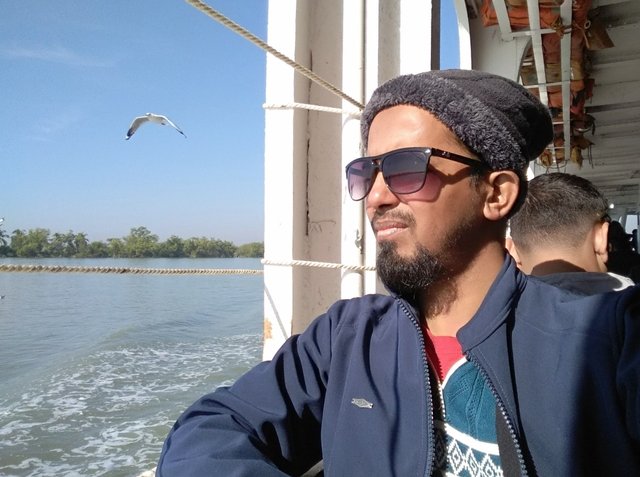 I was astonished by the birds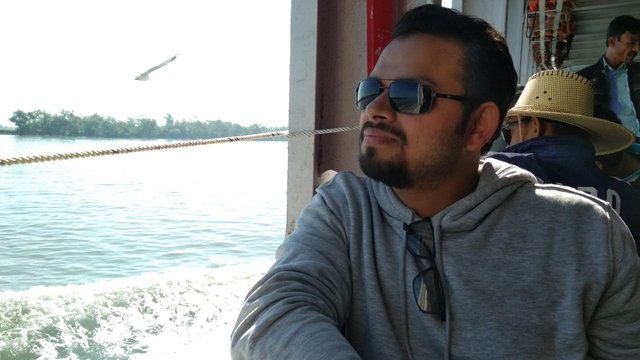 My colleague was so..
I was amazed by observing the energy of the birds. How can that small birds fly for a long time with a very good speed! Even like the launch! Many passengers were throwing some foods like biscuit, chips, popcorn and the birds were catching the food with flying. Can you imagine the scenery!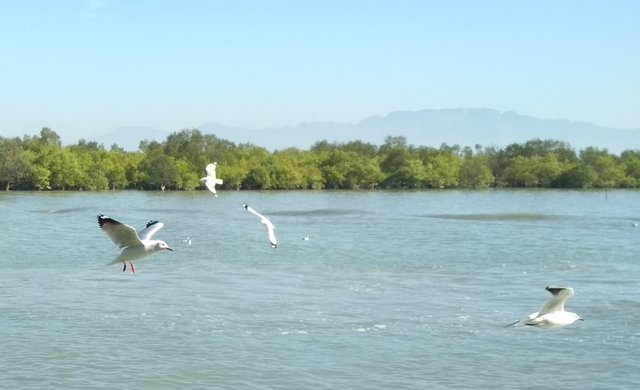 Flying birds.. in a competition with us!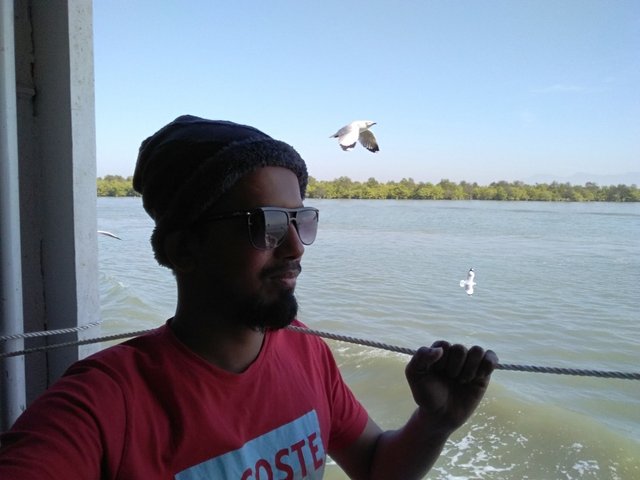 Bird's and me..
It was a one and half hour journey. And finally reached to the Dreamland: Saint Martin.
---
At the Dreamland
I don't sure either you know about Saint Martin or not? According to Wikipedia:
St. Martin's Island is a small island (area only 36 km2) in the northeastern part of the Bay of Bengal, about 9 km south of the tip of the Cox's Bazar-Teknaf peninsula, and forming the southernmost part of Bangladesh. There is a small adjoining island that is separated at high tide, called Chera Dwip. It is about 8 kilometres (5 miles) west of the northwest coast of Myanmar, at the mouth of the Naf River.
(You may read the article to know in details: https://en.m.wikipedia.org/wiki/St._Martin's_Island)
It's nice Iceland on the bay of Bengal. This Iceland is also known as Narikel Janjira. It have been popular on last 10 to 12 years rapidly.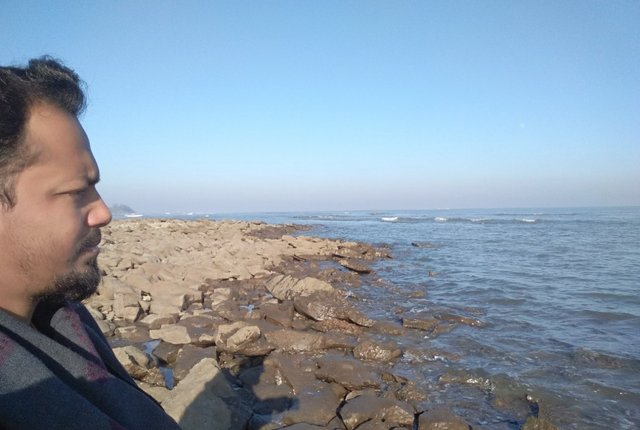 Infront of the sea..
The most attractive feature of this Iceland is the crystal clear Water with different colours. Sometimes the colour of water turns to blue and sometimes green, other times it remains Turkish colour. It may be happened due to change in the reflection angle of light.
If you come here you have to put on the water, run over the sea level, jump on it and swim, if you can, or immerse yourself. With the touch of water you will get actual flavour of Iceland. Otherwise there will remain something shortage on you travel.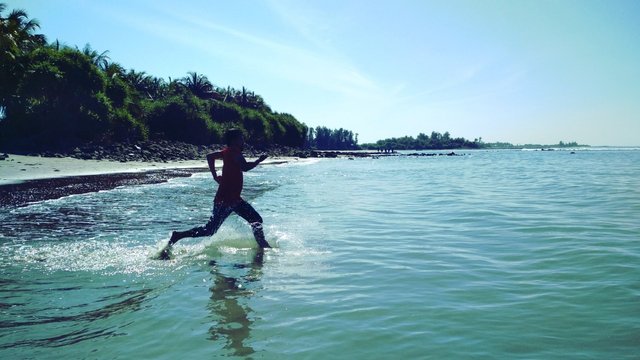 I ran..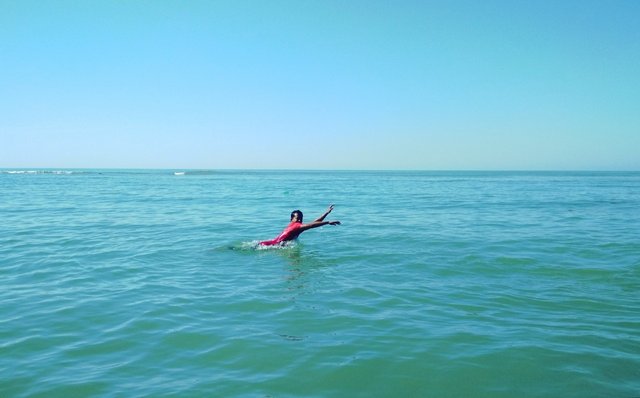 I jumped..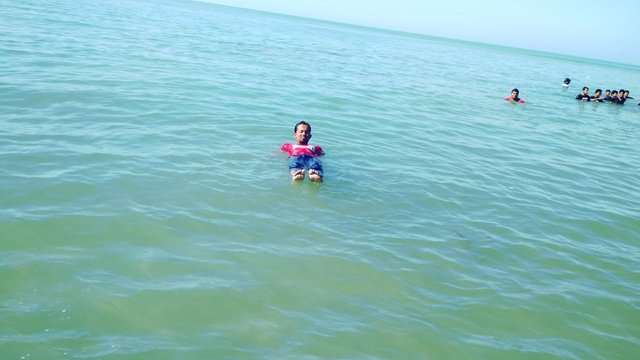 I floated..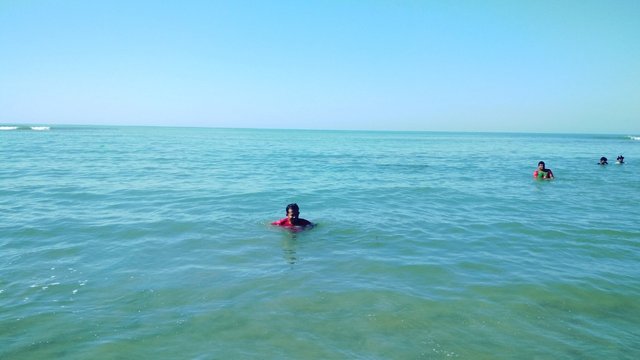 I swim..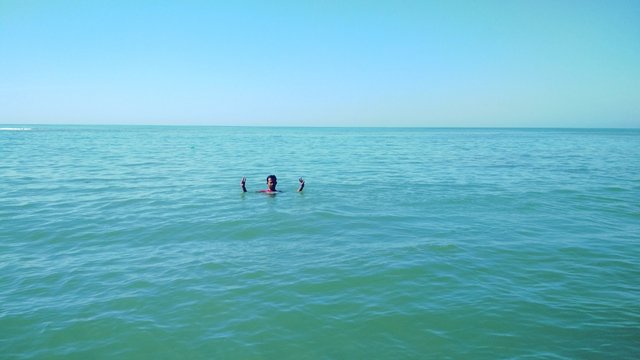 I immersed..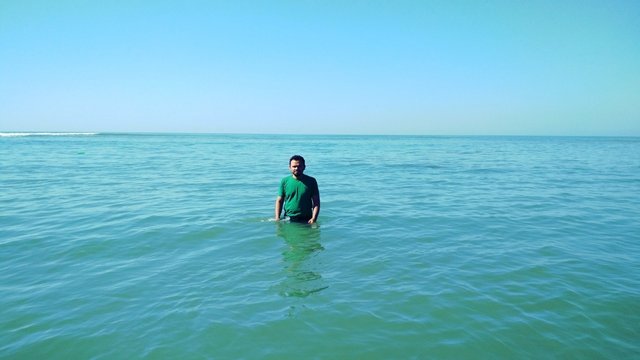 And my colleague..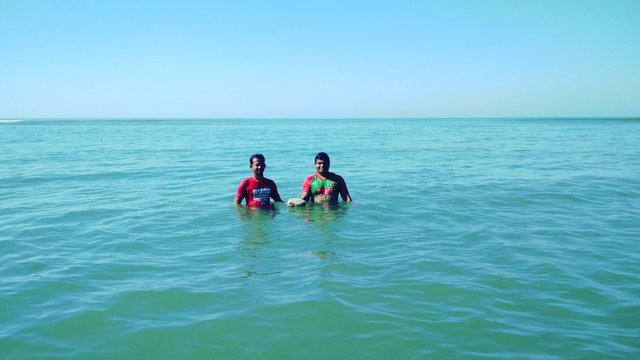 A tourist also joined with us..
When you will walk on the beach, you must feel the sea is singing a soft classical song, smell by your breathing the scent of water.
My experience say that it is impossible here to remain any mental pressure or anxiety keeping on one's mind. Your mind must be refreshed here, guaranteed.
This is a perfect place for having meditation or yoga are any other type of exercises. I am sure that you try these at this place, you much feel better. I tried. And get benefits. Pressure was totally released.
Image galleries are not supported by your current frontend. View this post on TravelFeed.io for the full experience.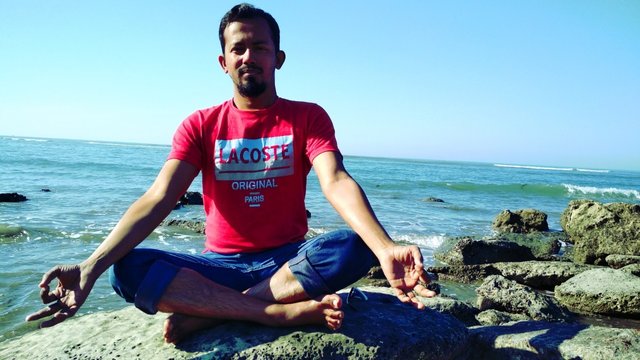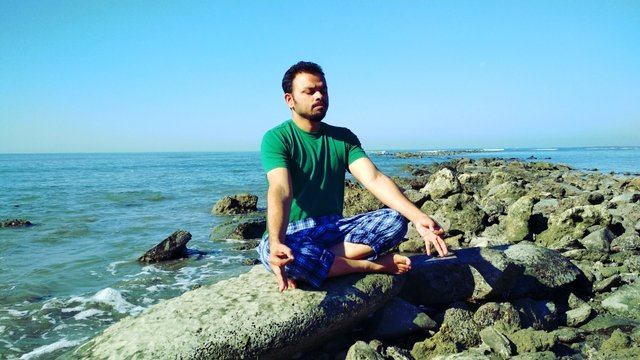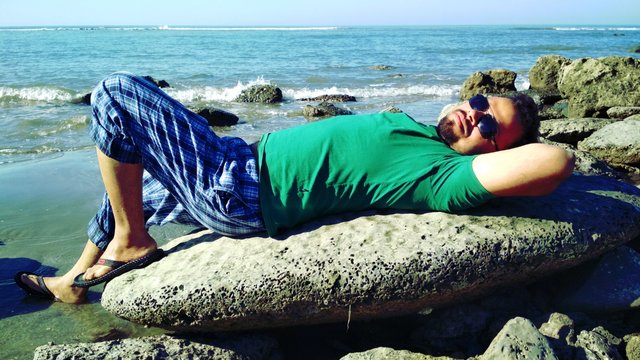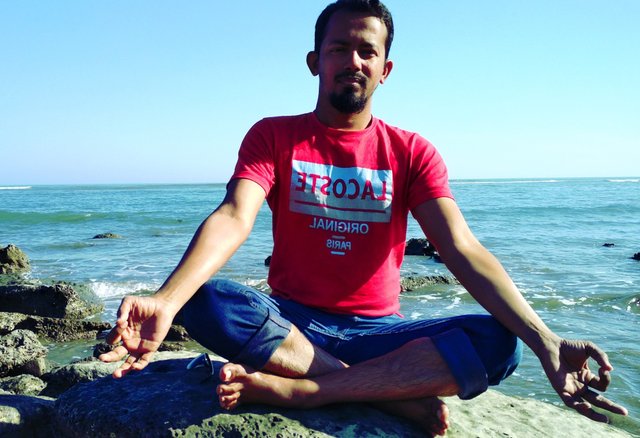 At the meditation mood..
It was only a day long tour and we had to return back at the evening. So we could not enjoy the sunset on the Blue Water. I hope I will experience this amazing scenery soon.
---
My rating about the tour
scenery 10/10
transportation 7/10
cost 8/10
enjoyment 10/10
relevance 8/10
infrastructure 6/10
climate 9/10
cleanliness 9/10
other facilities 8/10
Google Map: https://maps.app.goo.gl/Gu79vkaGCZNDW1v87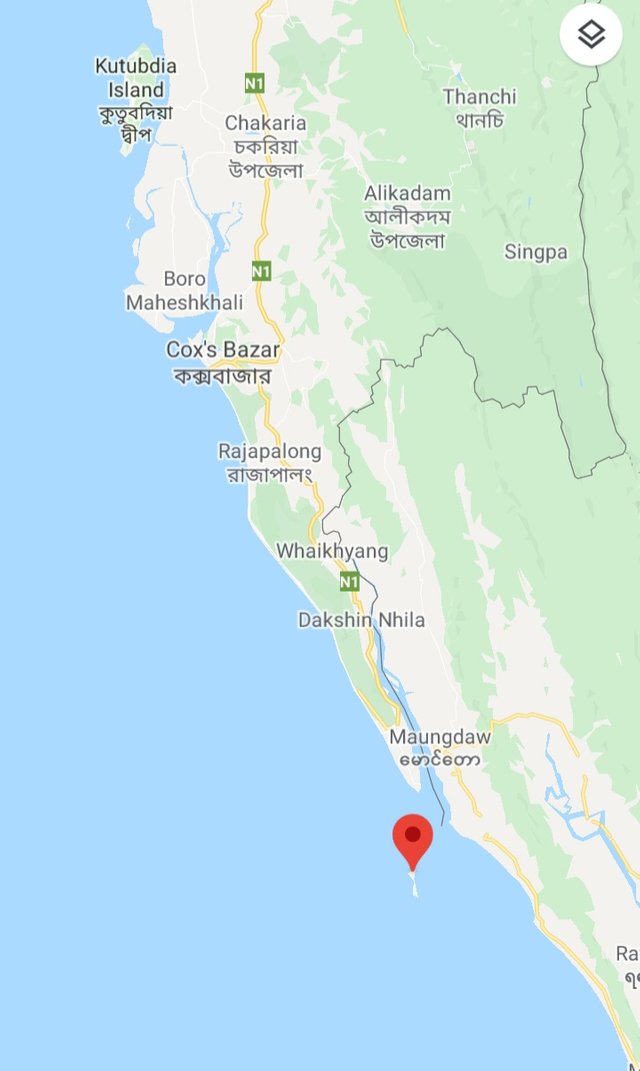 Saint Martin marked at Google Map
Pinmapple: [//]:# (!pinmapple 20.634083 lat 92.316719 long d3scr)
---
View this post on TravelFeed for the best experience.