Travel to Bahamas during Covid
The Bahamas hold a special place in my heart because it was the first "international" destination I ever traveled to. I put that word in quotes because Americans do not need a passport to travel there. I do not know what it is like for other nations. I presume that some people have to apply for visas even though that could prove difficult seeing as how they don't exactly have consulates all over the place.
I went there with a high school buddy for "beach week" instead of traveling with the rest of our high school cohorts who all went to nearby beaches and simply got drunk at the same beaches they always had access to. I had never seen water this clear in person in my life and had a wonderful experience that may have actually been instrumental in giving me the travel bug that exists to this day.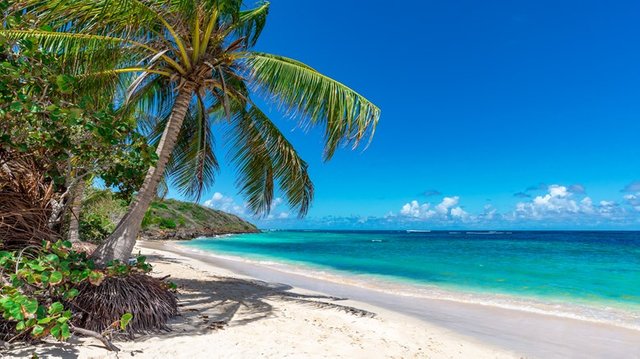 src
With crystal clear water the likes of which I had never experienced in my life since I grew up on the east coast where the water is so murky that there is basically zero visibility anywhere outside of Florida was absolutely amazing to me. I was in love as soon as our plane neared the runway in Nassau.
This island nation is nearly completely dependent on tourism for its economy and it is estimated that nearly 50% of its GDP is based on the tourism industry and half of the entire nation is employed in this industry in one way or another. Therefore, it should come as no surprise that it was one of the first nations to open its borders to international travel despite Covid ravaging the planet's travel and tourism industry. People gotta eat... right?
What do you need in order to go?
---
Covid testing
The Bahamas rules on this are constantly changing but one thing has remained the same. You will need to have a PCR test for Covid that is completed (and of course comes back negative) within 5 days of your intended arrival.
Paperwork
Thankfully, the process is entirely digital and you will need to fill out a Travel Health Visa at their own website before you will be cleared for travel to the island nation. A friend of mine recently did this and mentioned that it does take some time for them to get back to you, so it is VERY IMPORTANT to not wait until the last minute to get this done. Despite the fact that my friend performed the visa application (which isn't actually for a visa at all but more of a health clearance) on the same day that he had his PCR test, it still took 3 days for them to email back his approval letter. So just keep this in mind
Insurance
Personal travel insurance through a 3rd party is not required but can simply be purchased from the government. This is very reasonably priced at $40 if staying for 4 days or less or $60 if staying longer than that (an upper limit is not defined on the official website.)
Local mandates
Public areas have very strict mask mandates and this includes the airport, all taxis and buses, and reception areas of hotels. Violation of this policy will result in a $200 fine that most people think is more of a "collection fee" for the police than it is actual enforcement. Regardless of the real reasoning behind this very excessive fee (given the local economy) it does have the intended effect as everyone is wearing masks everywhere in public.
This policy does NOT apply to beaches and according to my friend, it does not apply to the interior areas of hotels as all guests at the various places he visited were rather maskless unless they were staff.
Flight cost
Once again, this is yet another destination that is so inexpensive it seems impossible to me that the flight isn't being subsidized by the travel industry of the Bahamas in some capacity. From NYC, DC, Atlanta, and other major hubs, the price of a one-way ticket is around $100. Obviously this gets more expensive on the west coast because of distance, but it is still a great value.
Visas
Most countries qualify for a visa on arrival. Be prepared to pay a $20 to $40 "exit fee" when you leave the country
Other information
Although these rules are ever-changing, you are required to do an additional Covid test (the quick kind that gives results in 60 minutes, I don't remember what it is called) if you are staying for 5 days or more. There are, as of yet, no additional tests required.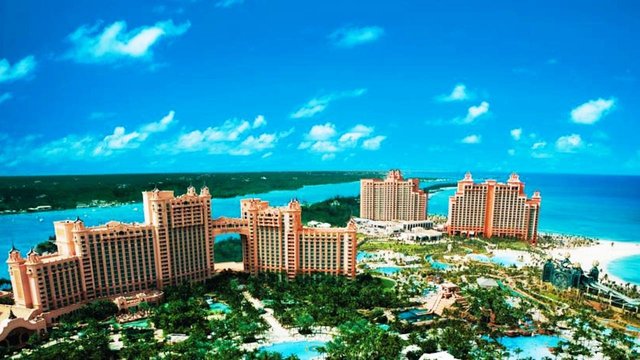 src
Cost
The Bahamas is considerably more expensive than other nations that I have talked about in the past and it certainly can't be reasonably considered a backpacking destination. However, particularly if you are American, you probably don't just get to take months off at a time anyway and this could be a wonderful little getaway for about half the cost that it would normally be.
While the costs of staying and traveling there are considerably lower than they have been back in normal times, it is expected that it will be around $50 a day for modest accommodation. It is a foregone conclusion that this means at the beach because no matter where you are in the Bahamas, you are at the beach.
So if Covid has you down (and I think I speak for everyone when I say that it does have you down) why not head down to the perpetual sunshine and crystal waters that is the Bahamas!