Travel to Panama during Covid
Yet another tropical and inexpensive destination is right at your fingertips for those that are feeling the winter duldrums in North America or elsewhere. Panama has slightly tighter restrictions as far as entry is concerned but is still very reasonable in regards to Covid. The tradeoff is that the cost of nearly everything is halved because of the fact that very few people are traveling right now.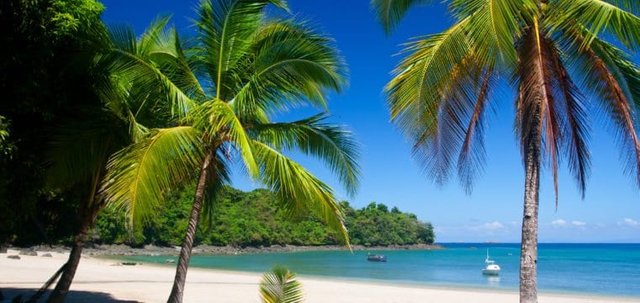 src
When most people think of Panama, they just think of the Panama canal, but there is so much more to this fine country than just that. There are some of the most stunning beaches in the world. Much like the rest of the countries in this part of the world, the beaches on the Pacific side are wavey beaches and the ones in the Gulf are calm and clear. It is very possible, given the very small size of the country itself, to go to both while you are there and see which ones you prefer.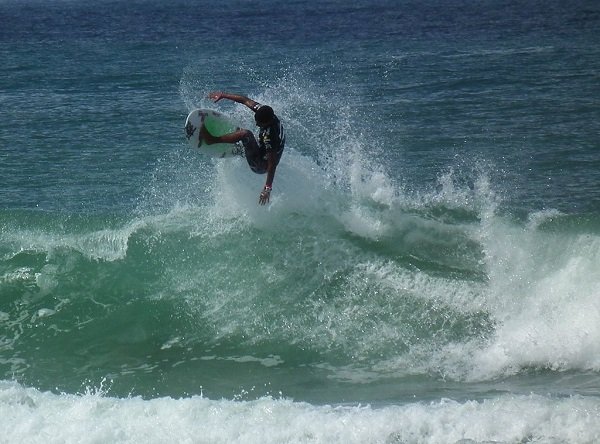 src
I like to surf, so the Pacific side appeals to me and in particular I find Santa Catalina to be a real winner because the surf is fantastic fantastic for beginners and mid-range abilities and it is available nearly year round although the peak period for waves is between March and October.
An added benefit of this area is that it is very cheap to stay there. This is almost certainly even cheaper now that Covid has ravaged the country's tourism industry just like every other country in the world.
What do you need in order to go?
---
Covid testing
Panama is slightly more complicated than other countries that I have discussed so far but only just. You DO need to have a negative PCR test no more than 48 hours prior to departure from your home country but if you do not do that they will still let you on the plane. Then, for 50$ US you can pay to have one administered at the airport. I am NOT CLEAR on if you must remain quarantined during the time period while you wait for the results. I would presume that you need to.
Paperwork
Also, you will need to fill out a declaration of health which is similar to other countries declarations and honestly, I find these things to be quite silly and they are only there for the legal protection of the country (as if you could sue Panama anyway) should you get Covid while you are there.
Insurance
Travel insurance is required some of the time - there are reports of immigration asking for it and others where it does not but honestly, this insurance is so inexpensive that you really should just get it anyway. For example, using a company called SafetyWing website costs as little as $40 a month for coverage that has higher limits on it than you would ever need. This price obviously goes up depending on your age but the highest category is just over $100.... for a MONTH.
Local mandates
Panama still has quite restrictive mandates in public places but I don't think that anyone coming from particularly North America is going to have a problem with this. Masks and social distancing is enforced in the larger cities but if you are like me you probably didn't go all this way in order to be in a metropolitan area anyway. The smaller beach communities have pretty lax requirements and of course, if you are in the ocean - which i would be doing anyway, there are none. All beaches are open as of now.
Quarantine
There is no quarantine for travelers at this time
Flight cost
Once again as has been the case with the other counties I have talked about the flights are
absurdly cheap
to the point that I feel as though the Panama tourism industry must be subsidizing flights. Just a random search for major USA cities to Panama city is showing tons of results for under $100 one-way.
Visas
Visas for up to 180 days are free of cost for most nations. Have a gander at this helpful map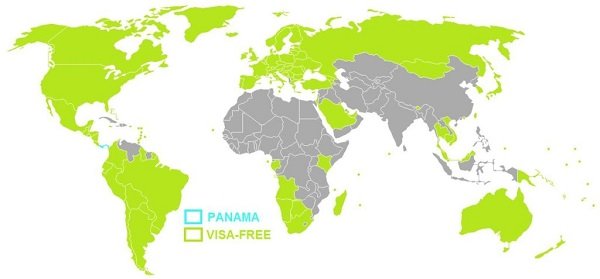 Panama has one of the easiest visa processes in the world for all the countries I have been to and at the moment they are extremely welcoming to travelers. Bring your mask and expect to use it until you arrive at your beach bungalow or resort. These prices are likely to go back up in the not-too-distant future so turn that Covid lemon into some travel lemonade and take advantage of the incredible bargains!