THE DIARY GAME:21/10/2020-First time in a Hermitage/Prima volta in un Eremo
ITA
Ciao tutti! oggi mi sono messo d'accordo con mio cugino perchè mi deve portare in un posto particolare: Un' EREMO!
Esattamente l'Eremo di Montecastello,che si trova sulla sponda bresciana a Tignale in provincia di Brescia.
Devo dire che non vado spesso nella sponda bresciana del Lago di Garda,di solito frequento le zone da Sirmione a Garda ma mi fido di lui.Il Lago di Garda praticamente l'ha girato più volte in bici per cui lo conosce a fondo.
ENG
Hello everybody! today I made an agreement with my cousin because he has to take me to a particular place: An EREMO!
Exactly the Hermitage of Montecastello, which is located on the Brescia side of Tignale in the province of Brescia.
I must say that I don't often go to the Brescia side of Lake Garda, I usually frequent the areas from Sirmione to Garda but I trust him.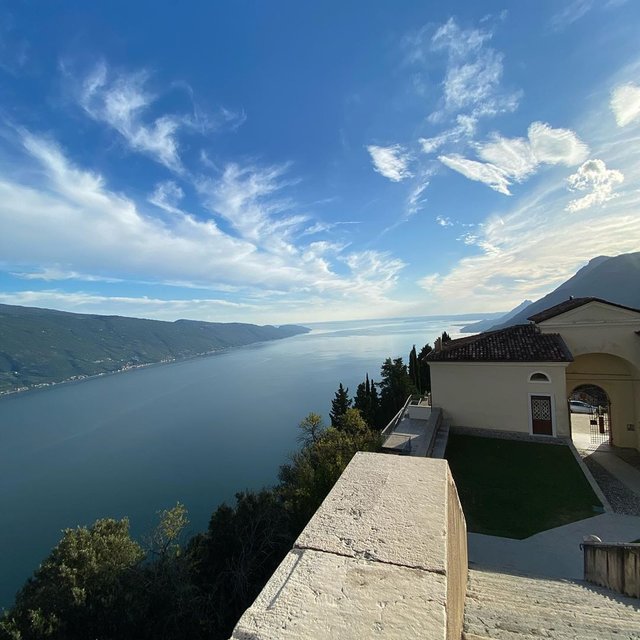 ITA
L' Eremo si trova in luogo appartato nella solitudine, in posizione naturale stupenda, tra le più belle del lago di Garda. Adiacente l'antico santuario della Madonna di Montecastello (XIII sec.), a 700 metri sul lago, gode di un clima mite in tutte le stagioni, adatto a tutte le persone. Gli ambienti dell'Eremo, di recente costruzione, sono organizzati in modo da soddisfare le esigenze di pace e il desiderio di riflessione dell'uomo di oggi.
L'Eremo è esclusivamente finalizzato a ritiri ed esercizi spirituali, attività di formazione religiosa. L'Eremo è un'Opera della Diocesi di Brescia; diretto da un Sacerdote diocesano e da una comunità di Religiose (Dorotee da Cemmo), propone esperienze di spiritualità e di formazione cristiana e ne accoglie di già organizzate; offre accoglienza alle persone singole che desiderano vivere un momento forte dell'esperienza cristiana
ENG
The Hermitage is located in a secluded place in solitude, in a wonderful natural position, one of the most beautiful on Lake Garda. Adjacent to the ancient sanctuary of the Madonna di Montecastello (13th century), 700 meters above the lake, it enjoys a mild climate in all seasons, suitable for all people. The recently built rooms of the Hermitage are organized in such a way as to satisfy the needs of peace and the desire for reflection of today's man.
The Hermitage is exclusively aimed at retreats and spiritual exercises, religious training activities. The Hermitage is a work of the Diocese of Brescia; directed by a diocesan priest and by a community of religious (Dorotee da Cemmo), it proposes experiences of spirituality and Christian formation and welcomes already organized ones; it offers hospitality to single people who wish to live a strong moment of the Christian experience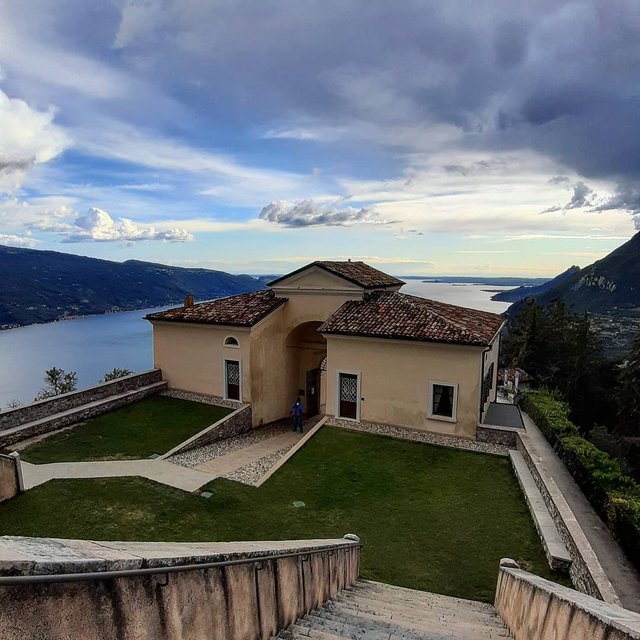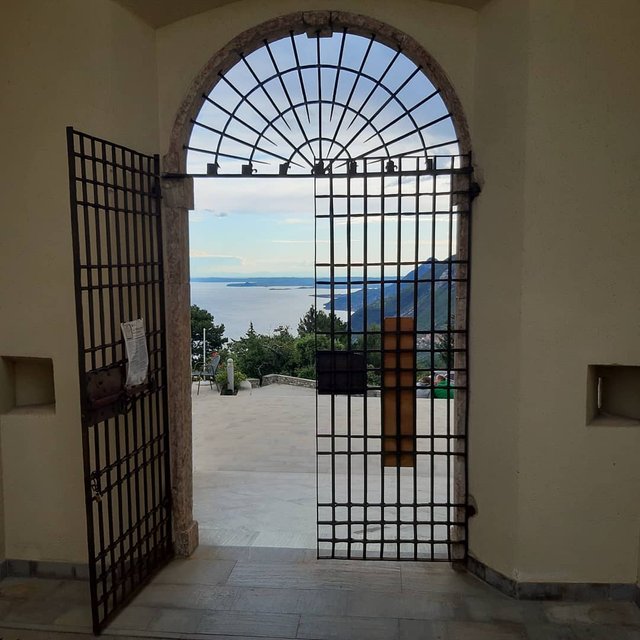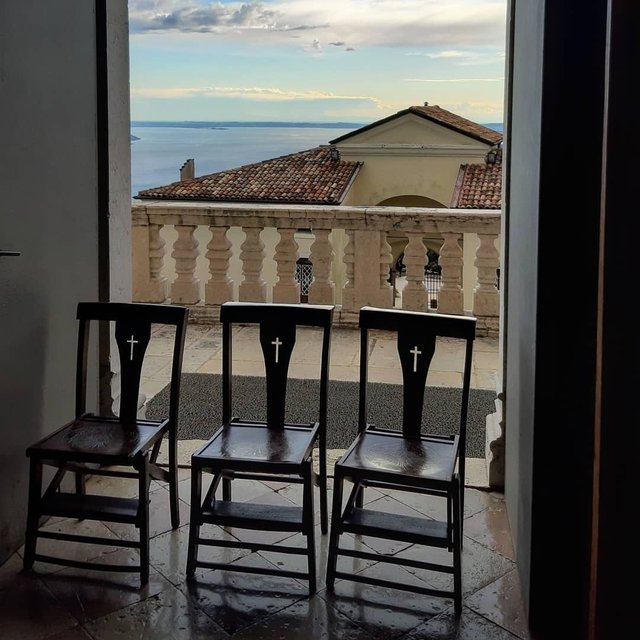 ITA
Invece il Santuario di Montecastello è sorto sui ruderi di un antico tempio, poi trasformato in castello, custodisce la "Casa Santa", un tempietto presumibilmente risalente all' 800 d.C.
Nel ricco e affrescato interno (affreschi di scuola Giottesca), è custodito, tra i numerosi, l'ex voto più grande d'Europa, risalente agli inizi del 1600.
Il Santuario di Montecastello (Santuario Madonna della Stella) deve il nome all'apparizione miracolosa di una "Stella" che pose fine ad una sanguinosa battaglia avvenuta a Tignale nel 1200.
ENG
Instead the Sanctuary of Montecastello was built on the ruins of an ancient temple, later transformed into a castle, it houses the "Holy House", a small temple presumably dating back to 800 AD
In the rich and frescoed interior (frescoes by the Giottesca school), among the many, the largest ex voto in Europe, dating back to the early 1600s, is kept.
The Sanctuary of Montecastello (Sanctuary of the Madonna della Stella) owes its name to the miraculous apparition of a "Star" which ended a bloody battle that took place in Tignale in 1200.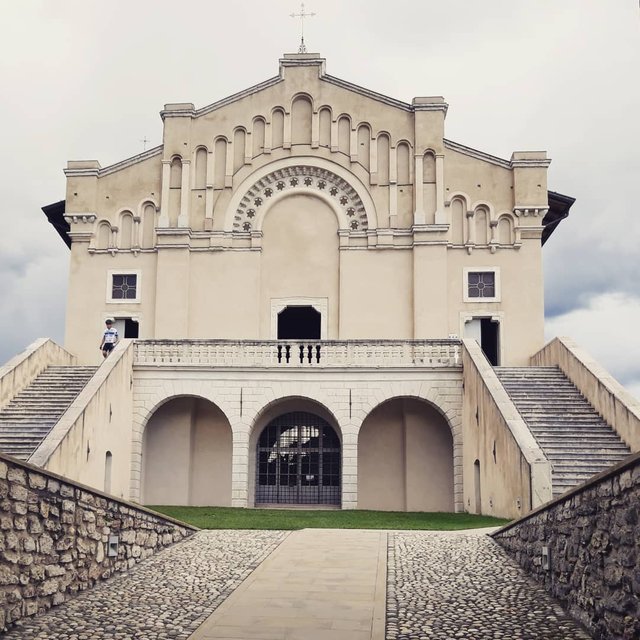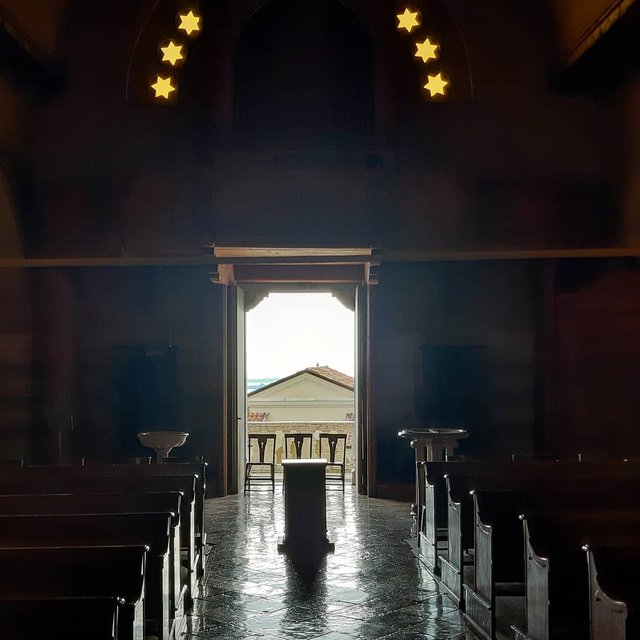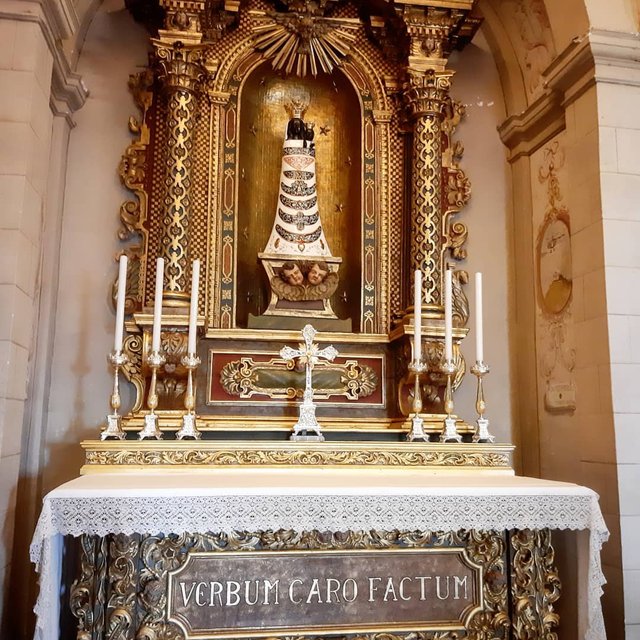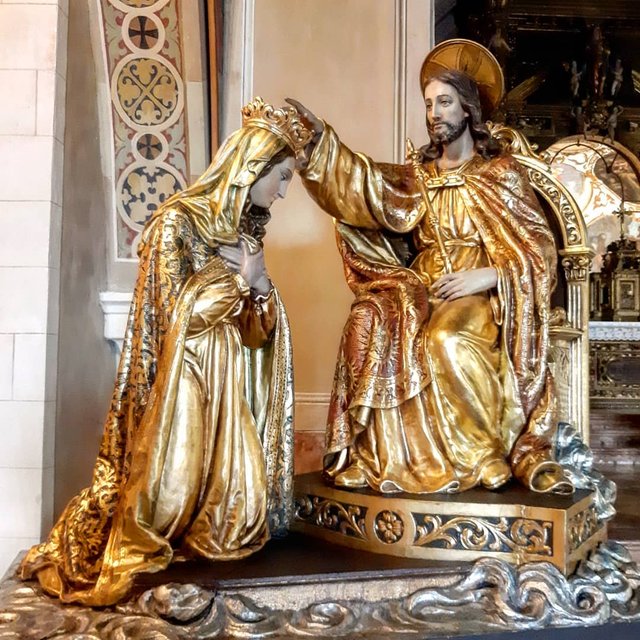 ITA
Poi finita la visita e mangiato un buon panino con il salame,mi viene in mente che in zona c'è la famosa terrazza del brivido,si tratta di uno dei punti panoramici più famosi sul Garda, una struttura architettonica a "precipizio" considerata una tappa imprescindibile per chi viaggia nel territorio del Benaco.
La trovi sopra il borgo di Pieve, la frazione di Tremosine più alta e suggestiva per le vedute, e si presenta come una piattaforma di cemento sospesa ad oltre 350 metri di altezza!E' solamente un punto panoramico famoso niente di chè.
ENG
Then after the visit and eaten a good sandwich with salami, it occurs to me that in the area there is the famous terrace of the thrill, it is one of the most famous viewpoints on Lake Garda, a "precipice" architectural structure considered a essential stop for those traveling in the Benaco area.
You can find it above the village of Pieve, the highest and most suggestive fraction of Tremosine for the views, and it looks like a concrete platform suspended at over 350 meters high! It is only a famous panoramic point, nothing special.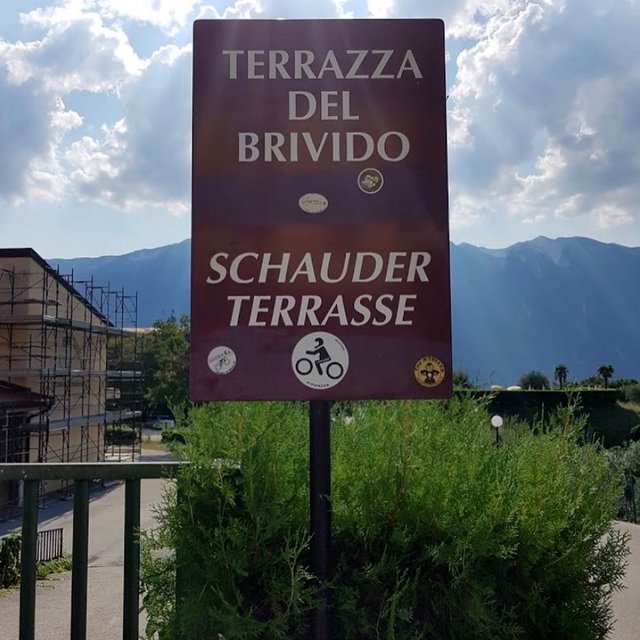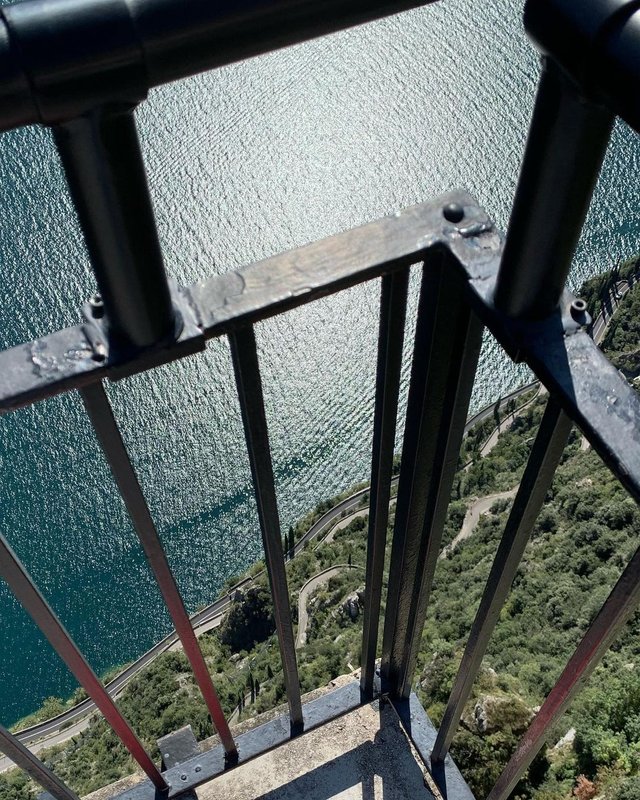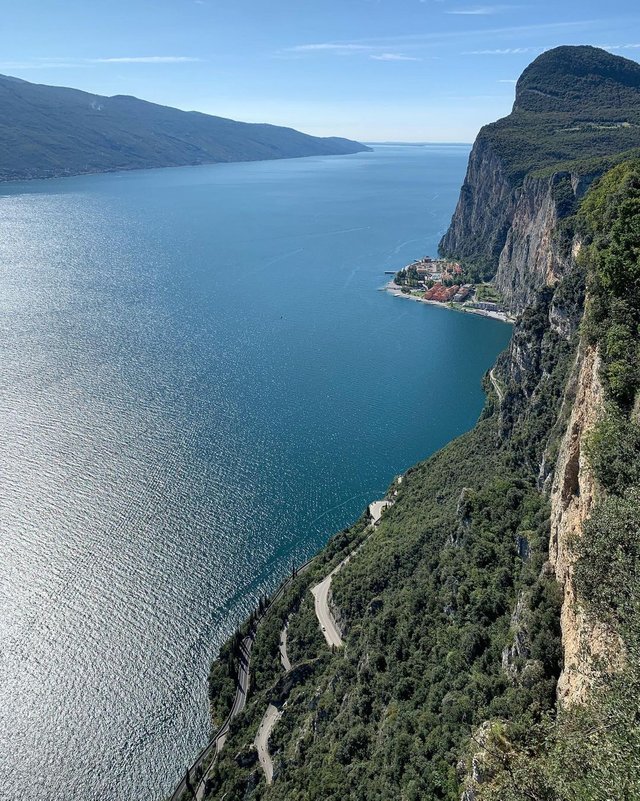 ITA
Ritornando verso casa transitiamo con la macchina lungo la "strada della Forra"un vero gioiello incastrato nella roccia,il giorno della sua inaugurazione, nel 1913 è stata definita "l'ottava meraviglia del mondo".Sarà vero?Bisogna attraversarla per rendersene conto.
ENG
Returning home, we drive along the "Strada della Forra", a real jewel embedded in the rock, on the day of its inauguration, in 1913 it was called "the eighth wonder of the world". Is that true?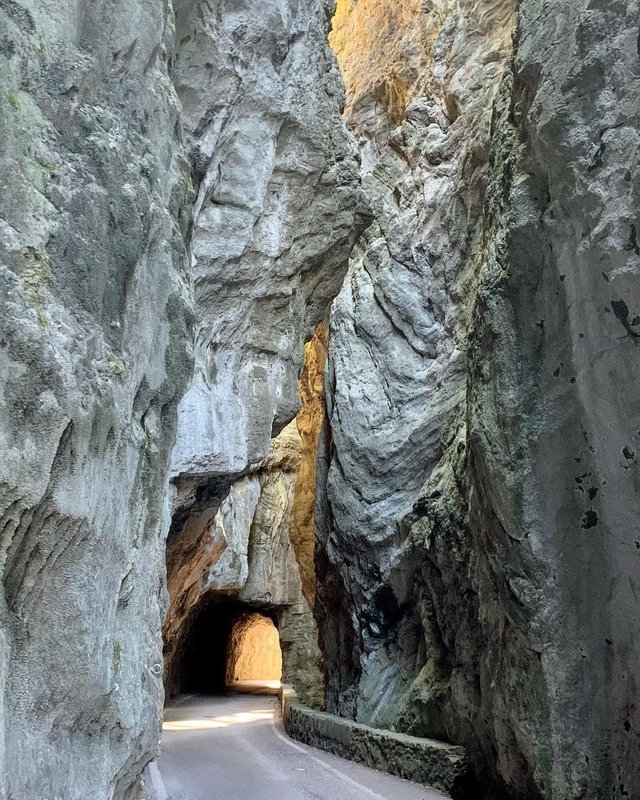 La mia giornata del diario finisce quì,condividete e votatemi che mi fà molto piacere!alla prossima!!!/My diary day ends here, share and vote for me that makes me very happy! See you next time !!!