Italian cities - Florence II Through the historical center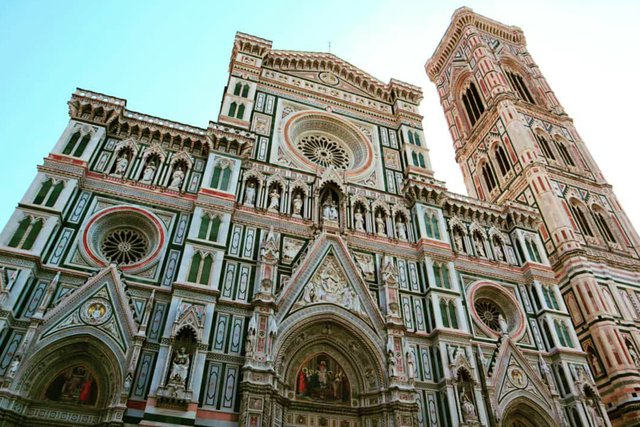 I had the opportunity to enter the inner courtyard of a private house, to admire the first forms of Renaissance graffiti and to find out the story of the Bartolini Salimbeni family (their palace is located in Piazza Santa Trinita). The myth that explains the wealth of these merchants says that in the Middle Ages, the members of this family hatched a Machiavellian plan to trick the other merchants participating in an auction, putting them to sleep with poppy seeds the night before the event. Since then, the family's motto has remained "per non dormire".
The tour continued sometimes on large arteries, bordered by the luxury shops of famous brands, sometimes through sun-bleached markets at noon. In this context, getting lost on narrow streets, with profiles outlined exclusively through the play of shadows and lights was a pleasure.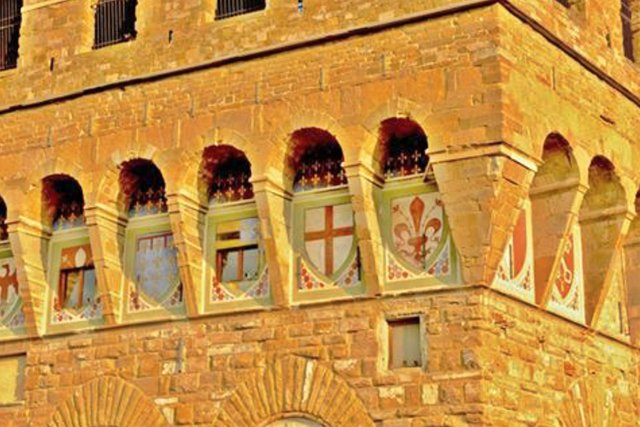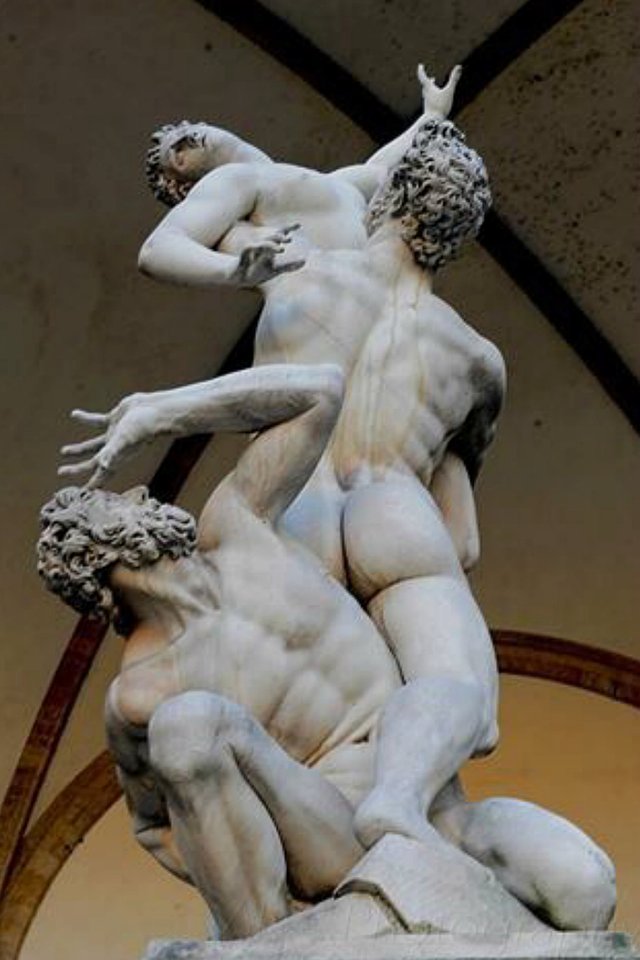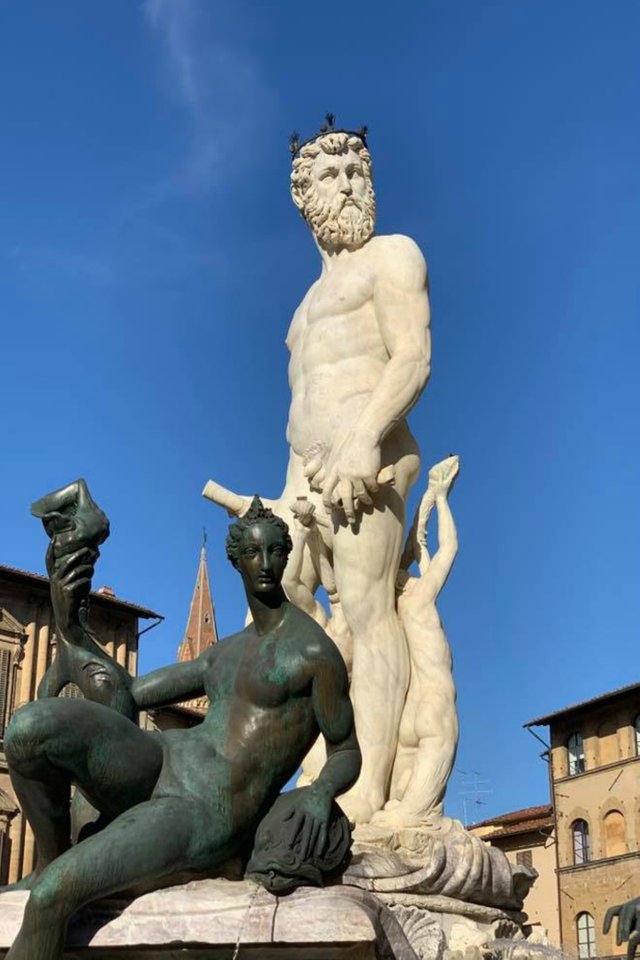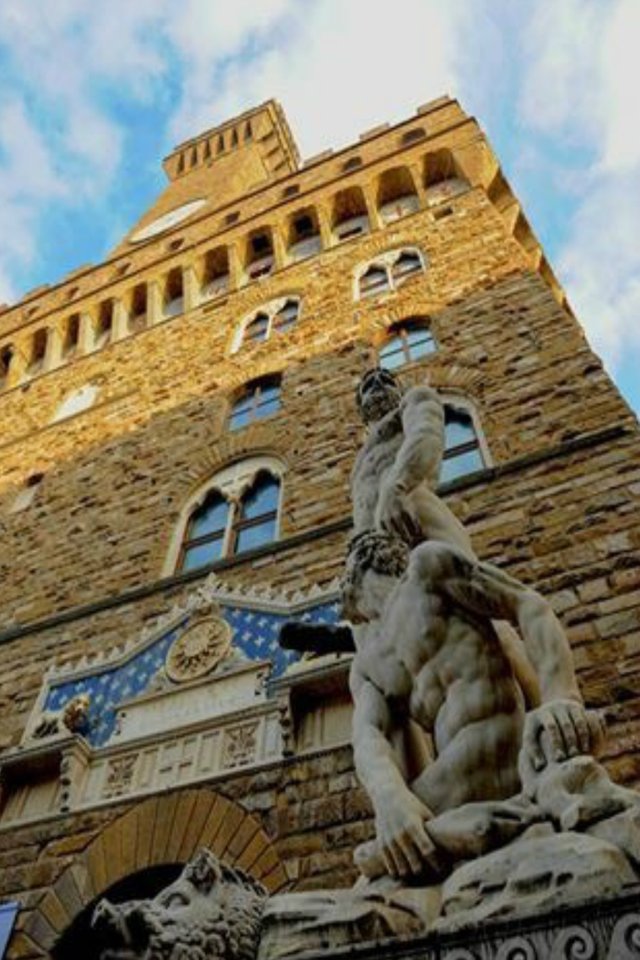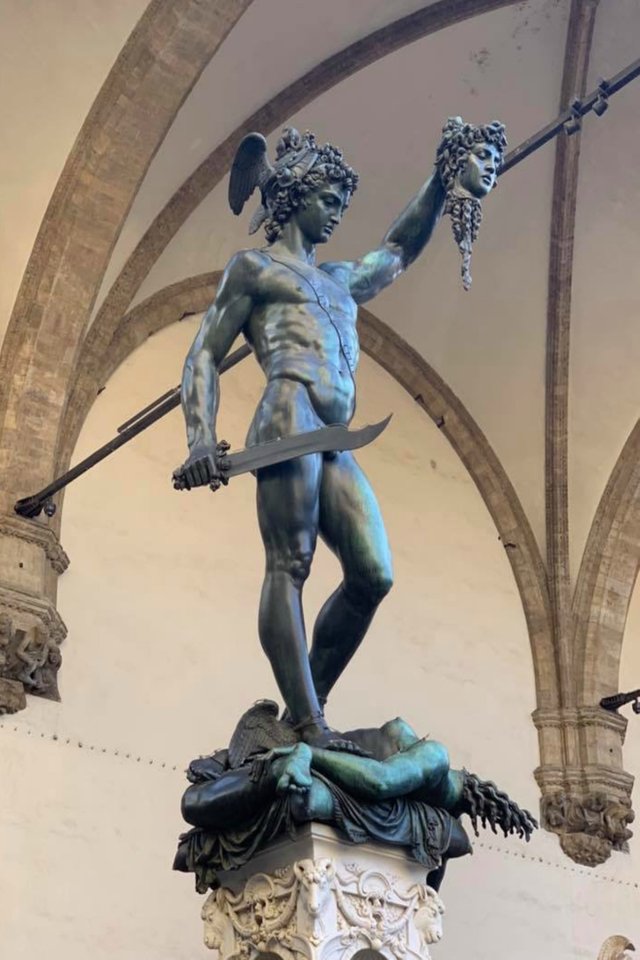 Despite the crowds, we also stopped in Piazza della Signoria, for some contrasting frames and a sum of brief explanations about the Palazzo Vecchio and the sculptures here.
Those that were extremely valuable (and famous) are today replaced by copies (ie the sculpture depicting David by Michelangelo and the whole Perseus with the Head of Medusa by Donatello), the originals being in the Museum of Palazzo Vechio, respectively in Academy Gallery.
In the heat of the afternoon, I was greedy for an oversized artisanal cup of ice cream, made at home, from natural ingredients, which I pulled up in front of the Church of Santa Croce.
We considered that, although it is not the size of the Cathedral of Santa Maria del Fiore, it is still the largest Franciscan church in the world and worth visiting.
We were, therefore, sure that we want to see it and identify the graves of personalities such as Michelangelo, Rossini, Machiavelli and Galileo Galilei.
Here I also saw Dante's memorial, but I later read that the sarcophagus is empty, the tomb being in Ravenna. As for the exterior, the afternoon light falls wonderfully on the neo-Gothic facade of the nineteenth century, made of polychrome marble.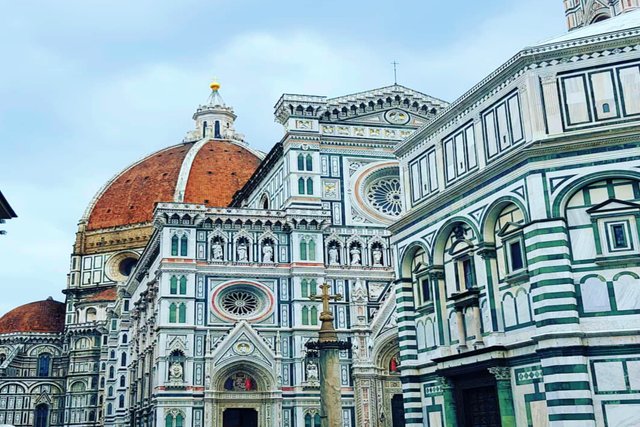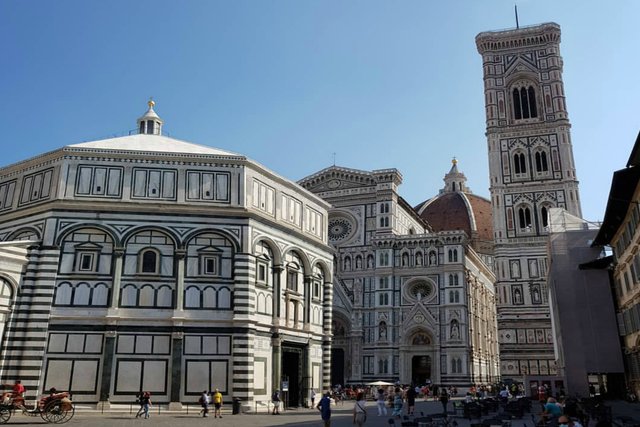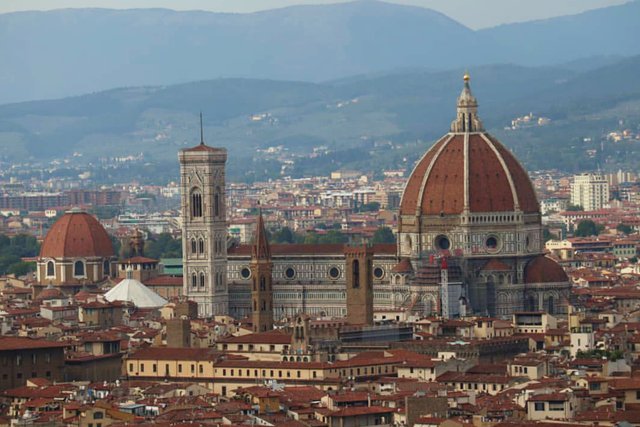 I struggled, under the firm promise of revealing a place with good food - which turned out to be the Mercato Centrale itself and a drinking water tap directly out of the wall of the Old Palace, behind the statue of Neptune. Surprisingly, I was able to try both natural water and sparkling water after sitting quietly in line, of course. Once the tour and the activities ended, I thought we could see something, maybe a sunset, but the legs firmly refused and I gave them peace until the next day.

Useful:
Piazza Santa Croce is bordered by a number of expensive but good terraces and restaurants. A pampering meal for two people revolved around the amount of 75 EUR.
Another good place to eat is this one in Piazza di Madonna degli Aldobrandin.