The Diary Game - 19/10/2020: Target hit! 🎯 - Target centrato! 🎯 [ENG-ITA]
[ENG]
Hello everyone!
In my diary today, I want to share a great job satisfaction with you.
With orders placed over the weekend, I have officially reached my September/October sales target more than ten days in advance!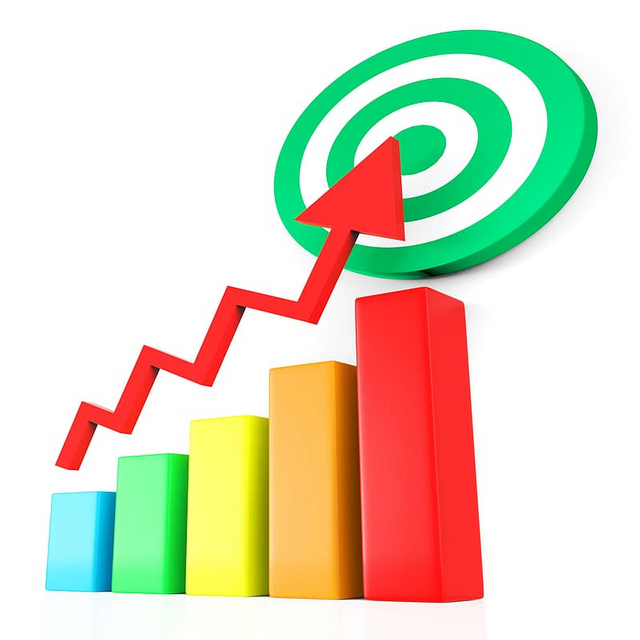 I am very happy to have succeeded and I think it was really a feat.
I say this not because it's an exceptional thing for me...in general I almost always manage to close the targets, but this time it was really very difficult.
First of all, because I had a very challenging goal compared to what I had done last year: +50%!!
In addition, the historical moment we are in must be considered, this has been an absurd year due to the Coronavirus and now the regions of Southern Italy are also beginning to have widespread infections.
So, beyond the possible impoverishment of the population and therefore of a suffering and shrinking market, there is also an aspect of practical difficulty in the work...of managing appointments, of precautions to avoid any kind of dangerous contact, of apprehension in moving around and going to pharmacies, places frequented by many people not always all respectful of the rules of personal safety.
In this scenario, I threw myself headlong into my work, planning all the most important visits, trying to get ahead of my competitors on clients that I thought could be taken back, recovered or activated from scratch.
I also tried to do quality work, consultancy, training, not just a commercial action, because I believe that skills are the best weapon to stand out.
In short, I started so well that almost without even realizing it, at the end of September I had already achieved what I did in September and October the year before!!
At that point, even if I wasn't so sure yet, I started thinking I could do it and then I studied a second schedule, relating only to the month of October, on customers I had not yet seen.
In fact, I must say that this work has paid off too, since in less than 20 days, I was able to bring home everything that was missing and hit the target.
Well so...now I will continue to work to give a hand to my team, as while some are doing great, others are a bit behind and it would be a pity not to close the total area target.
If we succeed, given the conditions, we will have really done a miracle.
Let's try! 💪
---
Thanks to all of you for reading my article.
If you liked it, share it on your blog and write me a comment with your impressions.
I'm part of the @Italygame Team together with @mikitaly, @mad-runner, @ilnegro and @sardrt.
See you soon!
GM
---
[ITA]
Ciao a tutti!
Nel mio diario di oggi, voglio condividere con voi una bella soddisfazione lavorativa.
Con gli ordini trasmessi nel weekend, ho ufficialmente raggiunto il mio target di fatturato di settembre/ottobre con più di dieci giorni d'anticipo!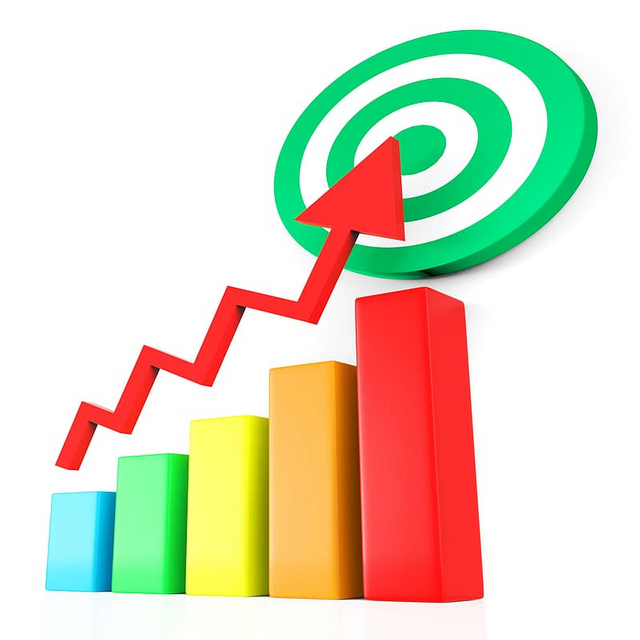 Sono molto contento di esserci riuscito e credo che sia stata davvero un'impresa.
Lo dico non tanto perché sia una cosa eccezionale per me...in generale riesco quasi sempre a chiudere gli obiettivi, ma questa volta era davvero molto difficile.
In primis perché avevo un obiettivo davvero molto sfidante rispetto a quanto avevo fatto lo scorso anno: il +50%!!
In più va considerato il momento storico in cui siamo, questo è stato un anno assurdo a causa del Coronavirus e adesso anche le regioni del Sud Italia iniziano ad avere contagi diffusi.
Quindi, al di là del possibile impoverimento della popolazione e quindi di un mercato in sofferenza e in contrazione, c'è anche un aspetto di difficoltà pratica nel lavoro...di gestione degli appuntamenti, di precauzioni per evitare ogni tipo di contatto pericoloso, di apprensione nello spostarsi e nell'andare nelle farmacie, posti frequentati da tante persone non sempre tutte rispettose delle norme di salvaguardia personale.
In questo scenario, mi sono lanciato a capofitto nel mio lavoro, programmando tutte le visite più importanti, cercando di arrivare prima dei miei concorrenti sui clienti che ritenevo potessero essere ripresi, recuperati o attivati ex novo.
Ho cercato anche di fare un lavoro di qualità, di consulenza, di formazione, non solo un'azione di tipo commerciale, perché credo che le competenze siano l'arma migliore per distinguersi.
Insomma, sono partito così bene che quasi senza neanche accorgermene, alla fine di settembre ero già riuscito quanto fatto a settembre e ottobre dell'anno prima!!
A quel punto, anche se non ne ero ancora così sicuro, ho iniziato a pensare di potercela fare e allora mi sono studiato una seconda pianificazione, relativa al solo mese di ottobre, sui clienti che non avevo ancora visto.
In effetti, devo dire che anche questo lavoro ha dato i suoi frutti, visto che in meno di 20 giorni, sono riuscito a portare a casa tutto ciò che mancava e a centrare il target.
Bene così...ora continuerò a lavorare per dare una mano al mio Team, visto che, mentre alcuni stanno andando alla grande, altri sono un po' indietro e sarebbe un peccato non chiudere il target totale di area.
Se ci riusciremo, visti i presupposti, avremo fatto davvero un miracolo.
Proviamoci! 💪
---
Grazie a tutti voi per aver letto il mio post.
Se vi è piaciuto, condividetelo sul vostro blog e scrivetemi un commento con le vostre impressioni.
Faccio parte del Team @Italygame insieme con @mikitaly, @mad-runner, @ilnegro and @sardrt.
A presto!
GM
---