📣 ✨ THE BEST PHOTO OF THE WEEK CONTEST ✨ / 6° Week / LAST WEEK PRIZE 27 SBD ✨ LA FOTO MIGLIORE DELLA SETTIMANA ✨
!
Hello dear friends, here we are in the 6th week of our contest:

THE BEST PHOTO OF THE WEEK!
For last week's edition the prize, according to the rules of the competition, was 27 SBD distributed among those who voted for the winning photograph and, of course, the author of the best photograph of the week which was this by @grecoloco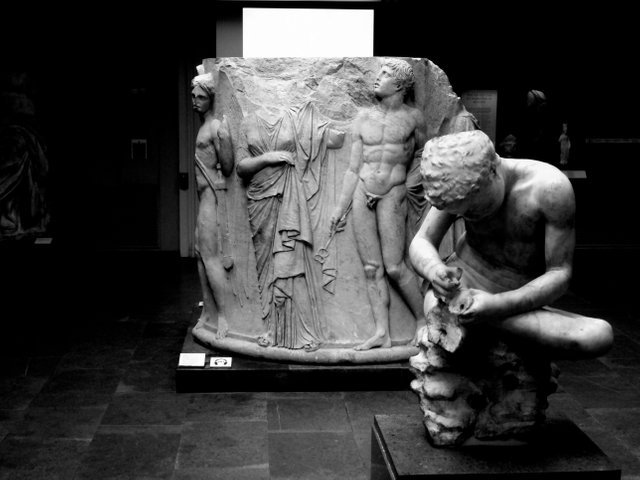 Congratulations to all participants!
Are you ready to participate in the new edition?
Then propose your best photograph but remember that you can be awarded simply by voting for your favorite photograph!
Here's how it works:
Among all the photos published under the hashtag #thebestphotoitaly on Italy community we selected the photos that we liked the most and that we believe deserve to have more visibility on the Steemit platform.
What's your favorite Photo?
👉 Check out the 5 photos described below and pick the one you like best.
👉 Go to the bottom of the page and search the comments for the name of the author who wrote the post and upvote it
👉 All those who voted for the winning post will be rewarded in proportion to the value of their vote.
See the example below.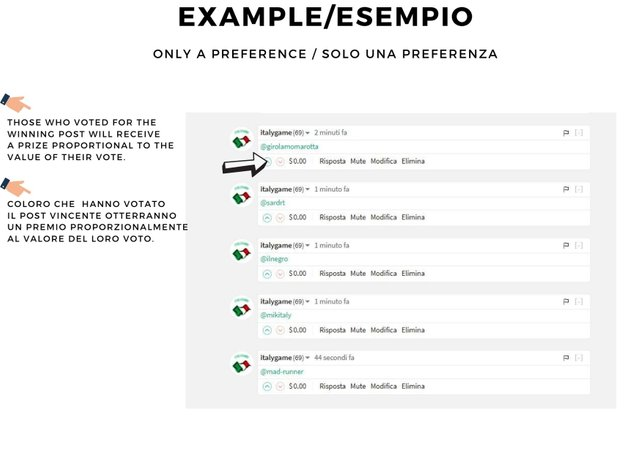 Remember you can only vote once!
The rules of the contest can be found in this post THE BEST PHOTO OF THE WEEK
LIST OF 5 PHOTOS IN THE RACE:
The photos are listed in random order


Lately in my part I often come across these immense yellow fields, this flowering is very common in spring and I often find people intent on taking beautiful photos with the background of these splendid rapeseed flowers.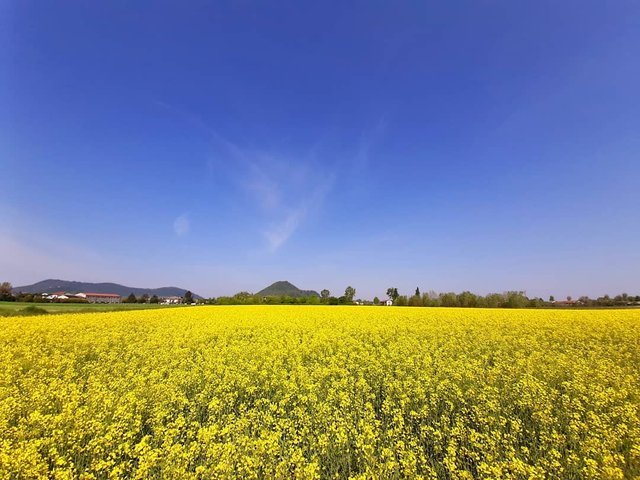 I shot these beautiful tulips a couple of days ago. It's been a long winter this year, with spring coming in very slowly.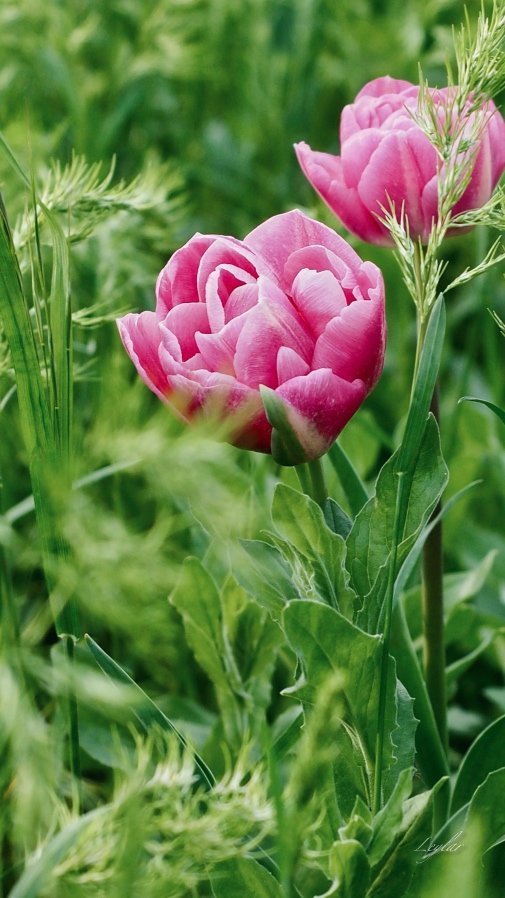 Nature never ceases to amaze me…! It is remarkable the dualism between the ephemerality of the moment versus the symbolic value of the photographic creation that captures essences and fundamental patterns of the existing…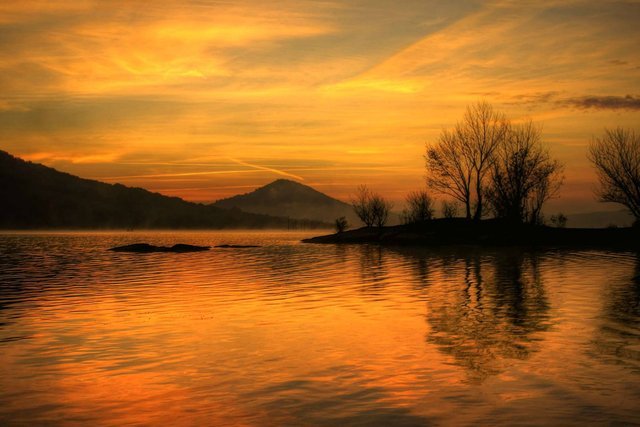 @daniel844
i veri protagonisti
Hello, In this simple photo immortalized with my smartphone I tried to photograph two beautiful swans, in my opinion the real protagonists of Lake Garda.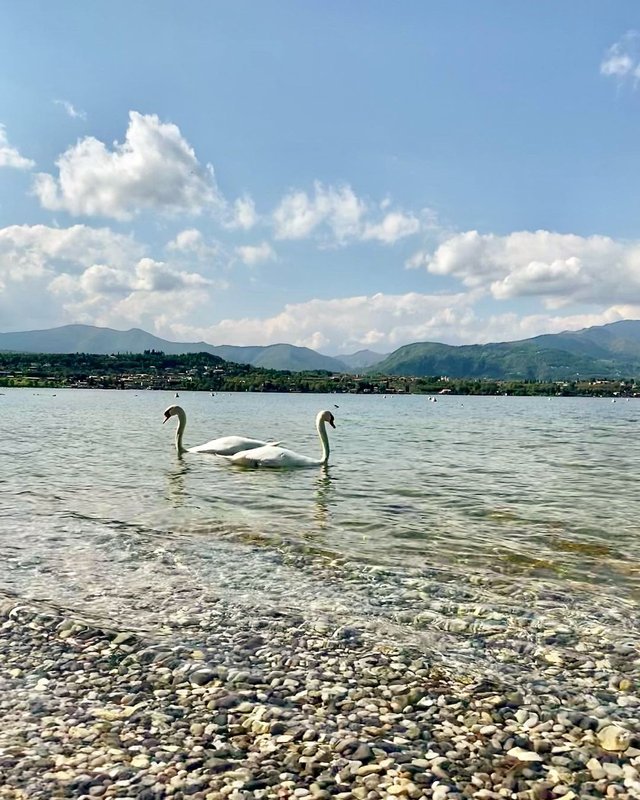 The sea at sunset is a marvel in itself thanks to its variety of colors. Then when you add four guys who have an aperitif isolated from the world, on a pier near the beach, with the sun that settles for a moment right in their midst, as if wanting to participate in that meeting, everything is tinged of more poetry.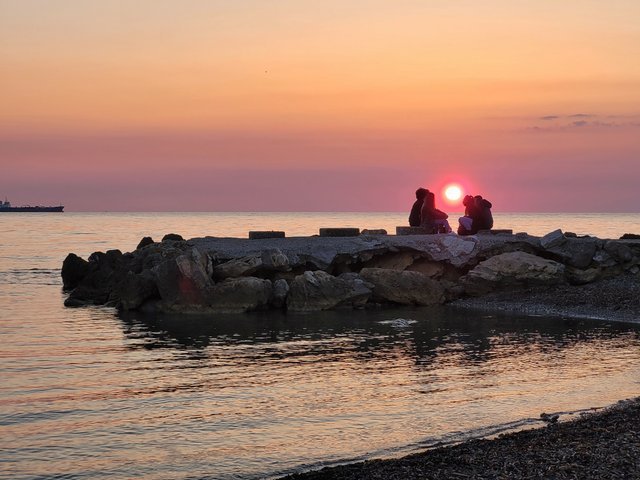 Now it's up to you! 👈
Leave your preference by voting on the comment that matches your favorite photo!
You have time to vote until May 15 th.
Thanks for reading our post.. And good luck everyone !!

- ITA -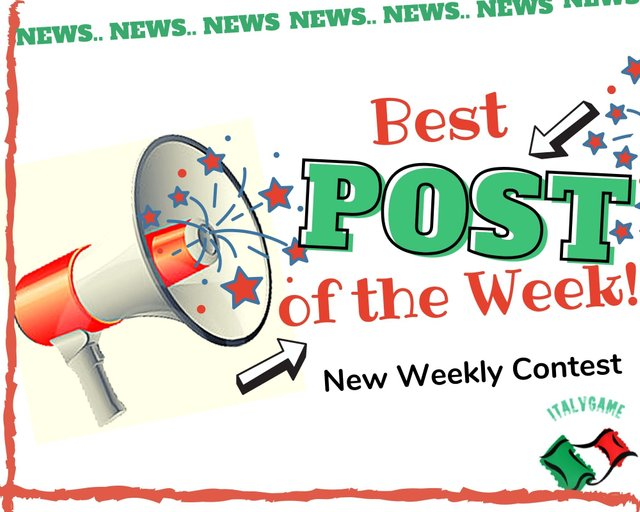 Ciao a tutti amici, eccoci alla 6° settimana del nostro nuovo contest:

MIGLIORE FOTO DELLA SETTIMANA!

Per l'edizione della settimana scorsa il premio, secondo le regole del concorso, è stato di 27 SBD distribuito fra chi ha votato la fotografia vincente e, naturalmente l'autore della fotografia migliore della settimana che è stata questa di by @grecoloco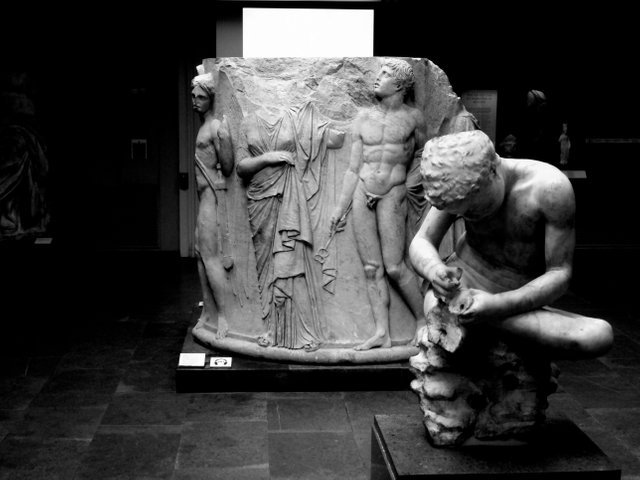 Complimenti a tutti i partecipanti!
Siete pronti a partecipare alla nuova edizione?
Proponi allora la tua fotografia migliore ma ricorda che puoi essere premiato anche semplicemente votando la tua fotografia preferita!
Ecco come funziona:
Tra tutti i post fotografici pubblicati sotto l'hastag #thebestphotoitaly e nella comunità Italy abbiamo selezionato le 5 fotografie che ci sono piaciute di più e che secondo noi meritano di avere maggiore visibilità sulla piattaforma di Steemit.
Qual'è la tua fotografia preferita?
👉 Dai un'occhiata alle 5 fotografie selezionate di seguito e scegli quella che ti piace di più.
👉 Vai in fondo alla pagina e cerca tra i commenti il nome dell'autore della fotografia e votalo.
👉 Tutti coloro che hanno votato la foto che risulterà vincente, saranno premiati proporzionalmente al valore del loro voto
Guarda l'esempio qua sotto.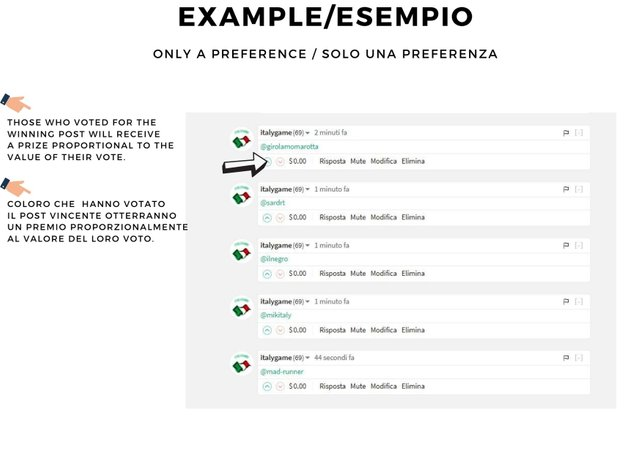 Ricorda puoi votare soltanto una fotografia.
Per avere informazioni più dettagliate, puoi leggere il post originale: 👇
THE BEST PHOTO OF THE WEEK
LISTA DELLE FOTOGRAFIE IN GARA:
le foto sono elencate in ordine casuale




Ultimamente dalle mie parti mi capita spesso di incontrare questi immensi campi gialli, questa fioritura è molto comune in primavera e spesso trovo gente intenta a farsi delle splendide foto con lo sfondo di questi splendidi fiori della colza.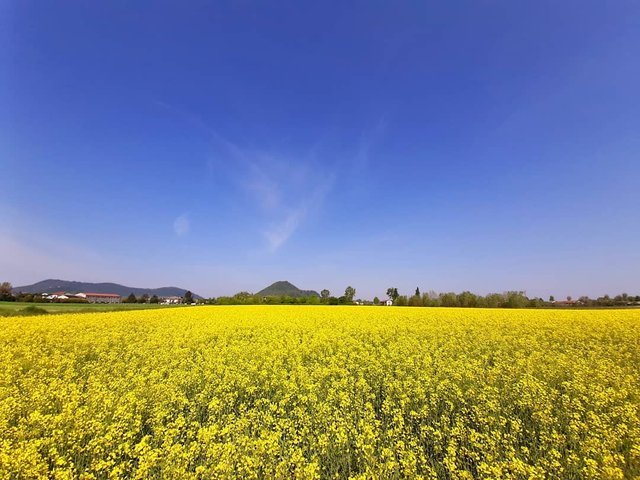 Ho fotografato questi bellissimi tulipani un paio di giorni fa. È stato un lungo inverno quest'anno, con la primavera che sta arrivando molto lentamente.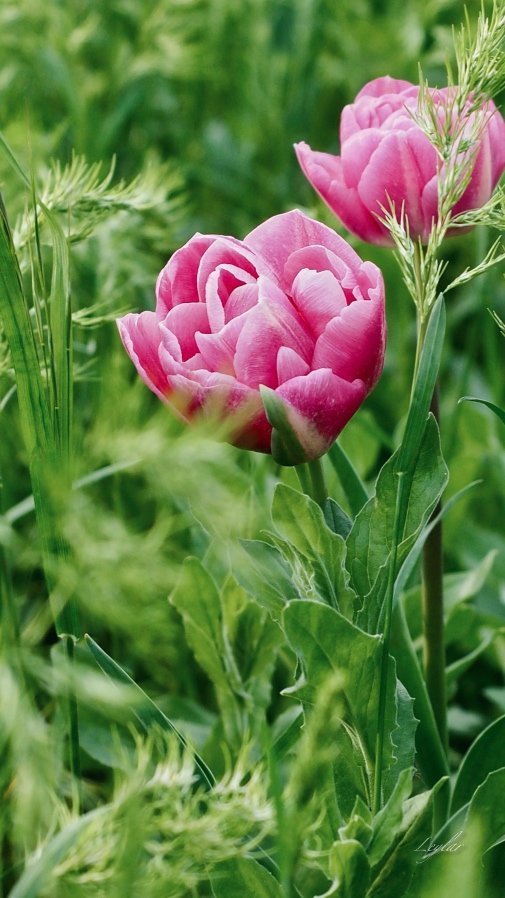 La natura non finisce mai di stupirmi ...! È notevole il dualismo tra l'effimero del momento e il valore simbolico della creazione fotografica che coglie essenze e schemi fondamentali dell'esistente ...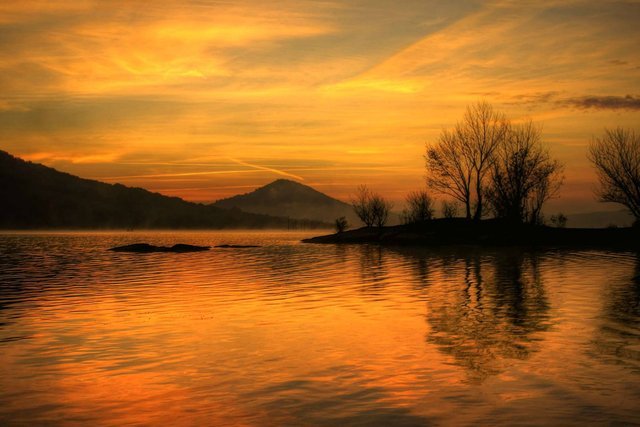 @daniel844
i veri protagonisti
Ciao, In questa semplice foto immortalata col mio smartphone ho cercato di fotografare due splendidi cigni , secondo me i veri protagonisti del Lago di Garda.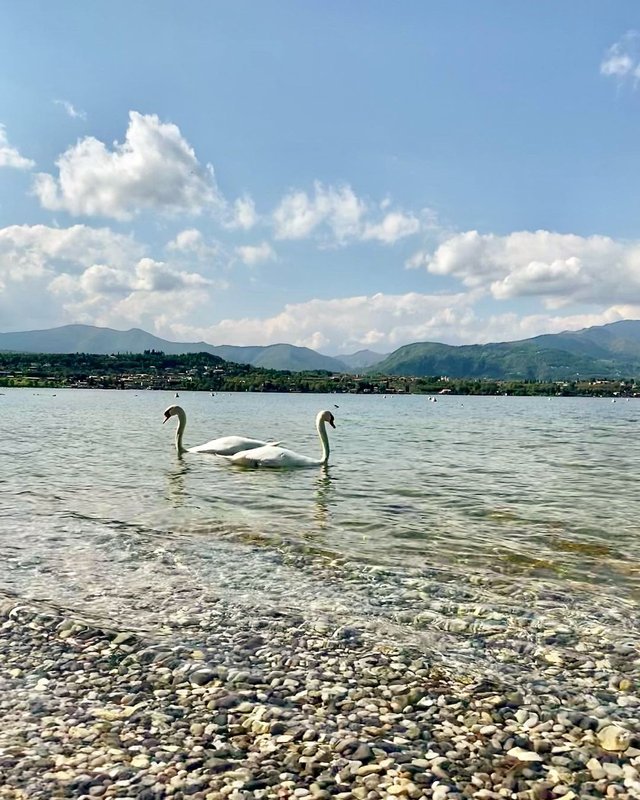 Il mare al tramonto è già di per sé una meraviglia grazie alla sua varietà di colori. Quando poi ad esso si aggiungono quattro ragazzi che fanno un aperitivo isolati dal mondo, su un moletto vicino alla spiaggia, con il sole che si posa per qualche attimo proprio in mezzo a loro, come a voler partecipare a quel ritrovo, il tutto si tinge di maggior poesia.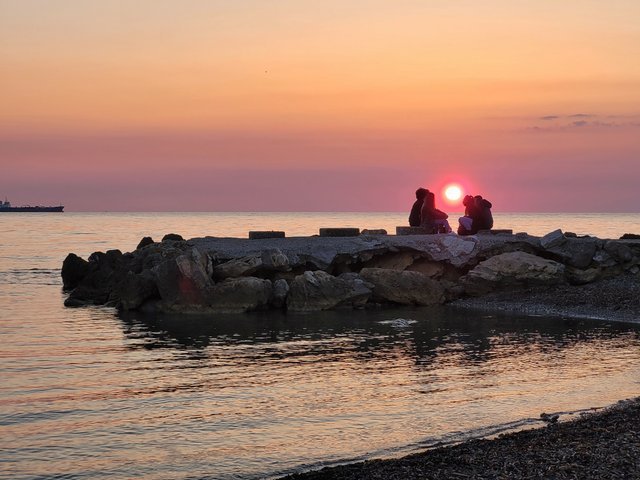 Adesso tocca a te! 👈
Lascia la tua preferenza votando il commento che corrisponde alla tua fotografia preferita!
Hai tempo per votare sino al 15 Maggio!
Grazie per aver letto il nostro post. E buona fortuna a tutti !!
---
---



Click here to vote by the witness list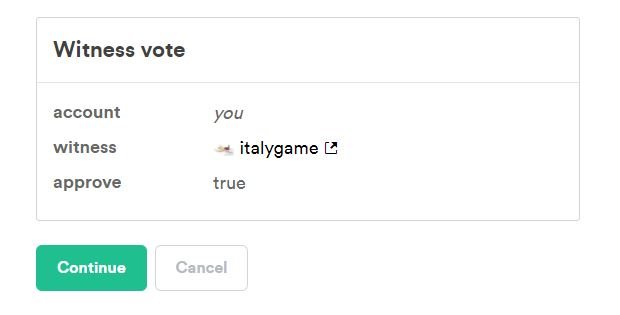 Click here to vote directly by SteemLogin



The ItalyGame Team includes:
@girolamomarotta, @sardrt, @ilnegro, @mikitaly , @mad-runner

Curated by @sardrt – Italygame Witness Team
---
---
---
@steemitblog @steemcurator01 @steemingcurators @steem-agora @ciska @xpilar @stephenkendal @reflektor @hingsten @bippe @twinner @upmewhale @symbionts @upvu @gotogether @jphamer1 @justyy @sct.krpw
---
---