Belltowers of Firenze an original Photo by Matthew Holden Bates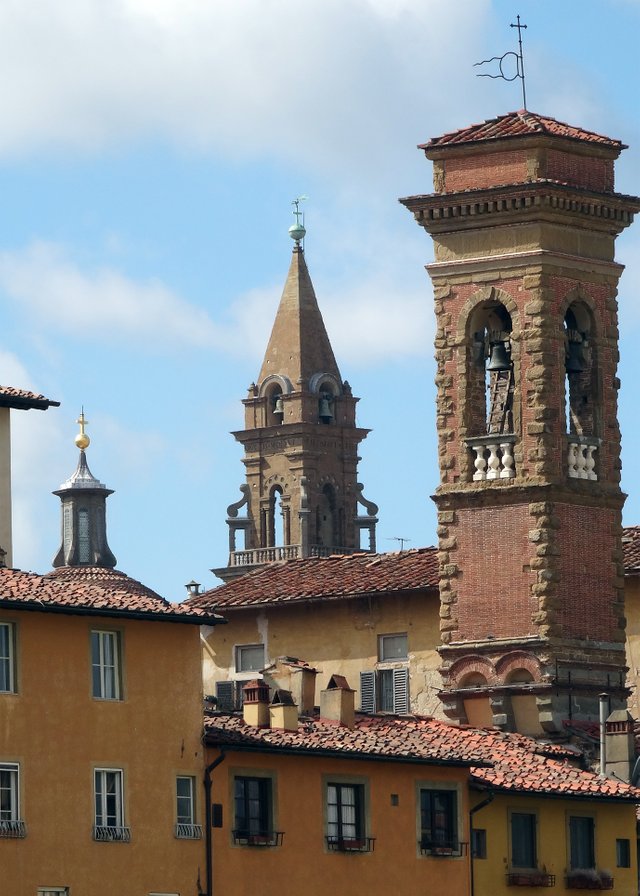 "Belltowers of Firenze"
an original Photo by ©2021, Matthew Holden Bates
Photo taken with a Sony 20mp Cyber-shot compact digital camera in 2020.
Ciao Tutti! I am really happy to be here, a little bit about myself, I am an Irish-American expat who has lived in Firenze, Italia since 1992. This photo I took because I am always looking to capture my adopted city in a new light. I am an artist who mostly paints in oils. My style is realism so it is very possible that this photo will become an original oil painting sometime this year. If you would like to see my paintings you can follow me here on Steemit @matteopaints . I also have a website: http://www.mattbates.net where you can see my portfolio.
I look forward to hearing from you in the comments! All the Best, Matthew Holden Bates (Matteo)