Italians around the world... Claudia Marrusu "contemporary dance took me to the best stages in the world" 5/5
The Rio de Janeiro carnival has an Italian dance teacher.
"I was born in Parma, a city that I love with all my soul, it was my university city, where I did all my studies, where I learned to love dance and ballet.
I have a contract with the dance school of Rio de Janeiro until 2022, I hope to return to my beautiful Italy "(Claudia)
Claudia, the beautiful flexible lady as I say ... I met her in São Paulo in
At the São Paulo Biennial, from there a very special friendship began where we try to see each other once a year, this year it is impossible to see each other, of course, we have some sadness ...
I took this photographic shot at the beautiful dance school "Piso Rojo" that annually trains dancers for the majestic and exotic event of the Rio Carnival ...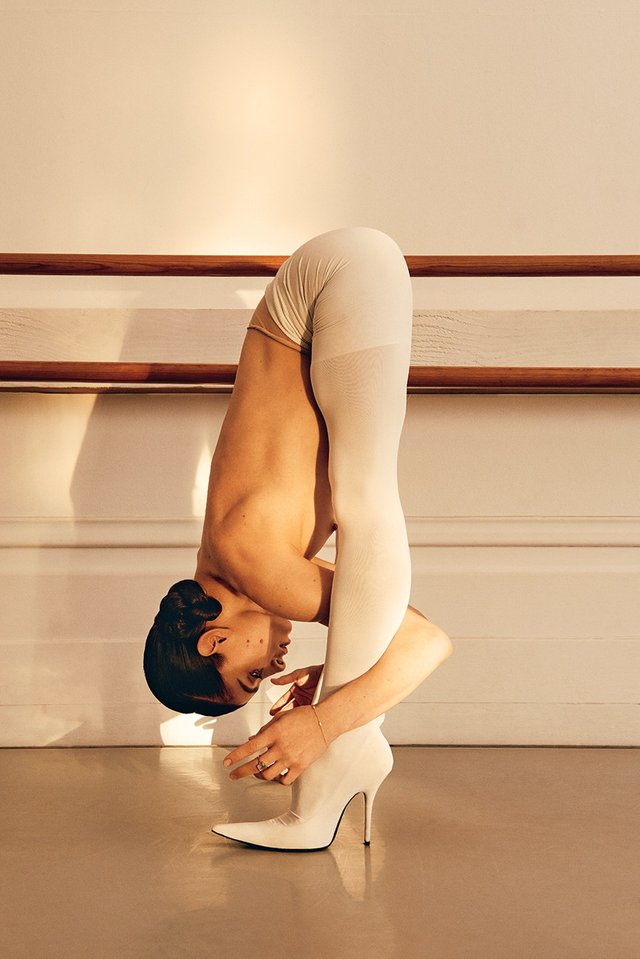 © Om
"Sapri, your memories are still alive in me ... " OM
The portrait as a source of light.
Canon EOS 5D Mark II.
Optical, Canon 35 mm 1: 1.4
Speed ​​1/125. F / 8.0 aperture.
ISO 100.
An Elinchrom 400v torch. + Elinchron Rotalux light box,
https://www.instagram.com/orlandomonteleone/
https://omonteleone.wixsite.com/photography