|| The Diary Game || 20-01-2021 || wednesday || power up 100% || ENG-ITA ||
🅼🆈 🅳🅸🅰🆁🆈 🅿🅾🆂🆃
---
🇼 🇪 🇩 🇳 🇪 🇸 🇩 🇦 🇾
---
The diary game 20/01/2021
ENG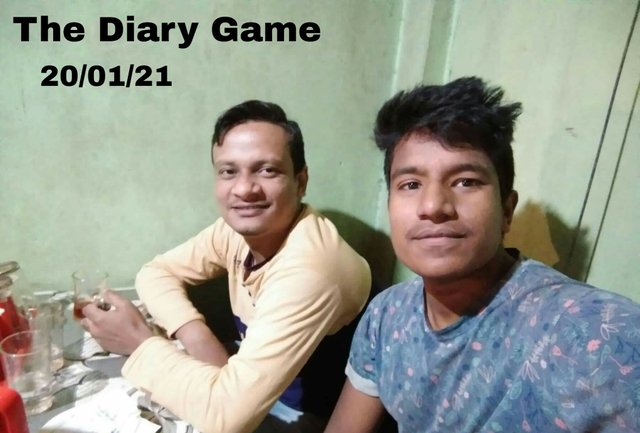 Tea shop next to our factory plus code R8QH+V8 Fapore

what3words
I woke up this morning at around 7 today I have work in the factory so I had to wake up in the morning. It was very cold in the morning so I couldn't take a bath. I thought I would come and take a bath at night. Then I had breakfast and left for the factory. My workman was already at the factory. I called him and asked him to come to the tea shop in front of the factory. We sat in the tea shop and had tea together, then we went back to the factory and got ready to start work.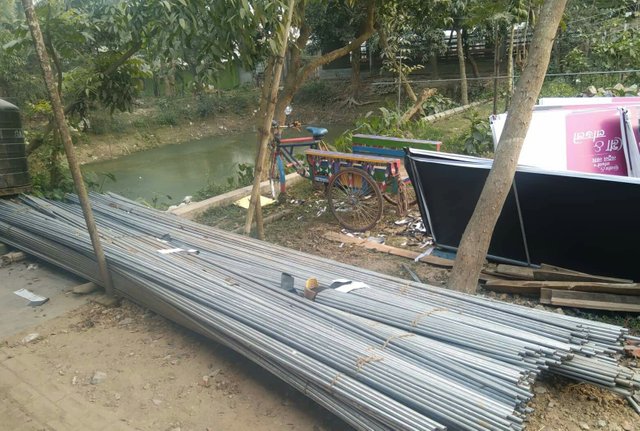 The picture was taken when you entered the factory plus code R8QH+F7 Fapore

what3words
Our signboard making factory is here to make signboards. Now we will start working. First we create the frame on the signboard. And in that frame the pan is set. Then they are cut. I will show our works in shortcuts.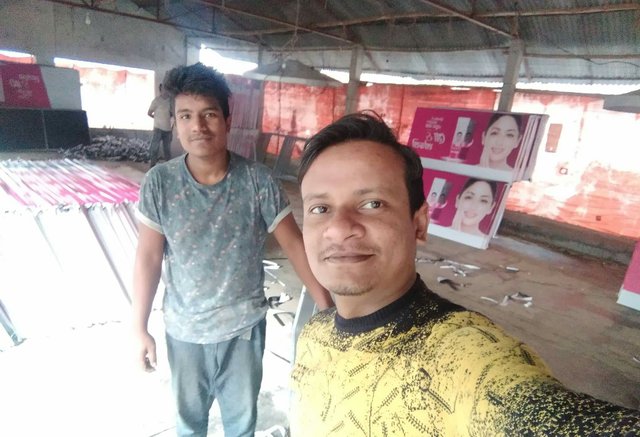 plus code R8QH+F7 Fapore

what3words
My co-workers and I continue to complete these tasks by the end of our day. Tomorrow is our day off. Our hands ache at night after we finish our work because they are made by hand. We work until one night and try to cut them at the end of the day then return home with our work bill.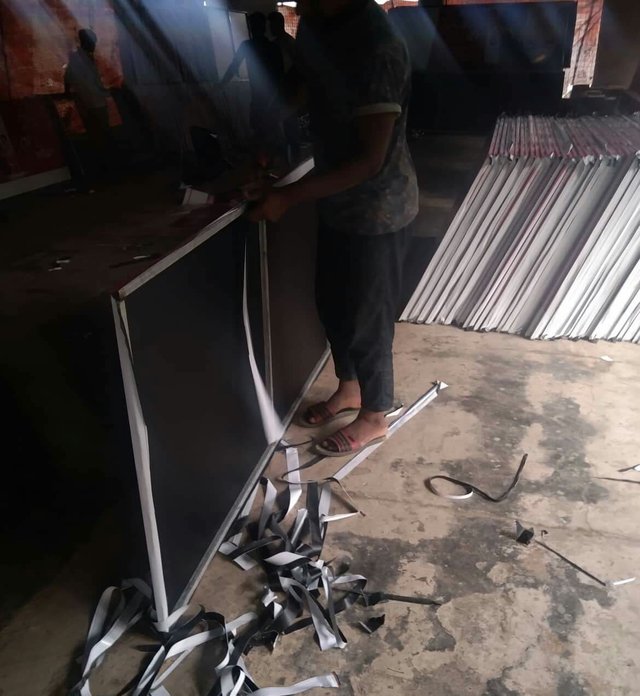 plus code R8QH+F7 Fapore

what3words
Then it was our turn to go back home after finishing our work. We took a bath at home around 8 pm. My wife calls me for dinner at night then I all have dinner together and watch TV till 11 pm. After watching TV, I went to my room and fell asleep. This was my activity today, of course, please let me know in the comments. Thank you all, goodbye Assalamu Alaikum.

ITA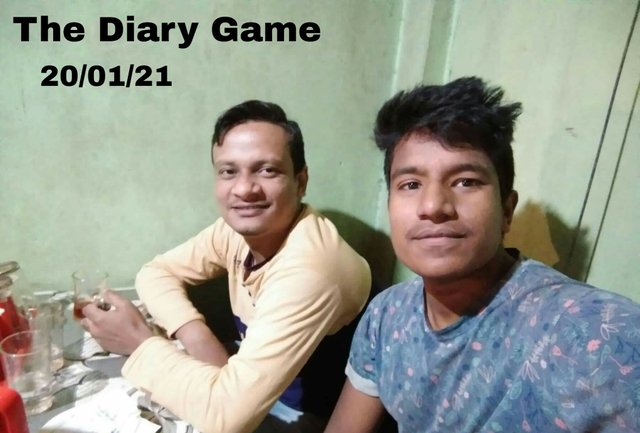 Negozio di tè accanto alla nostra fabbrica più codice R8QH+V8 Fapore

what3words
Mi sono svegliato stamattina verso le 7 di oggi ho lavoro in fabbrica quindi ho dovuto svegliarmi la mattina. La mattina faceva molto freddo, quindi non potevo fare il bagno. Pensavo di venire a fare un bagno di notte. Poi ho fatto colazione e sono partito per la fabbrica. Il mio operaio era già in fabbrica. L'ho chiamato e gli ho chiesto di venire al negozio di tè di fronte alla fabbrica. Ci siamo seduti nella sala da tè e abbiamo preso il tè insieme, poi siamo tornati in fabbrica e ci siamo preparati per iniziare a lavorare.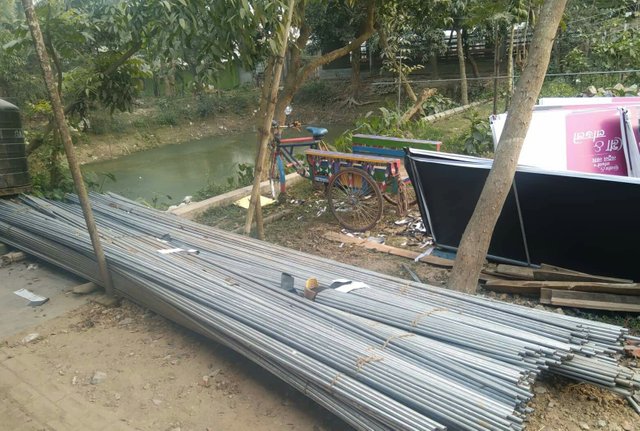 La foto è stata scattata quando sei entrato in fabbrica più codice R8QH+F7 Fapore

what3words
La nostra fabbrica di insegne è qui per realizzare insegne. Adesso inizieremo a lavorare. Per prima cosa creiamo la cornice sull'insegna. E in quella cornice è impostata la padella. Quindi vengono tagliati. Mostrerò i nostri lavori in scorciatoie.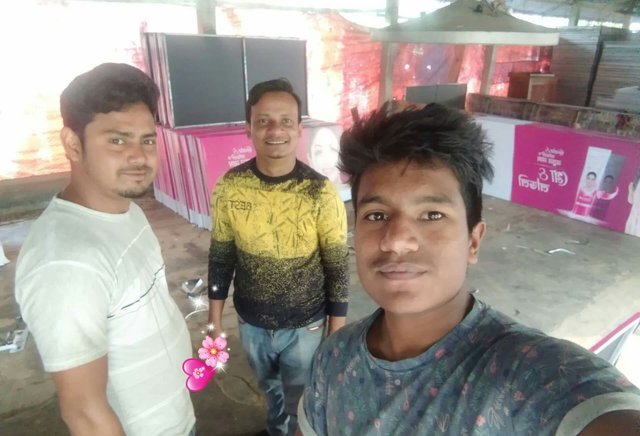 più codice R8QH+F7 Fapore

what3words
I miei colleghi e io continuiamo a completare queste attività entro la fine della nostra giornata. Domani è il nostro giorno libero. Le nostre mani fanno male la notte dopo aver finito il nostro lavoro perché sono fatte a mano. Lavoriamo fino a una notte e proviamo a tagliarli alla fine della giornata per poi tornare a casa con il conto del lavoro.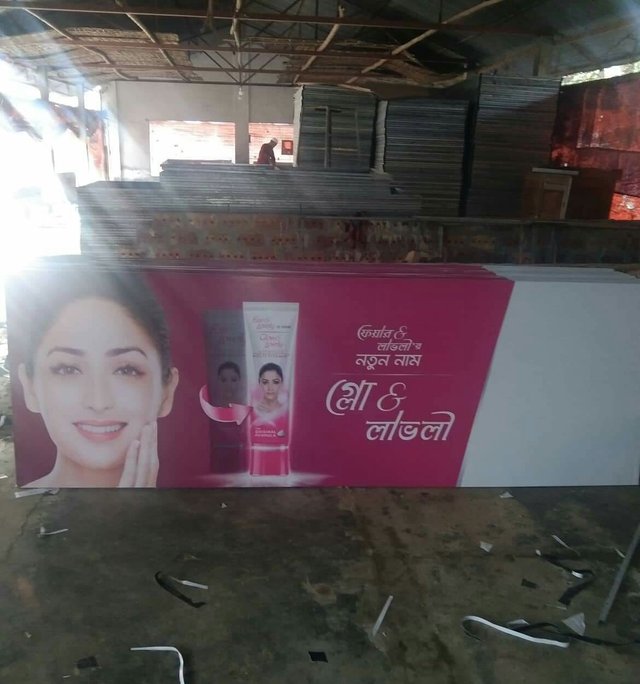 più codice R8QH+F7 Fapore

what3words
Poi è stato il nostro turno di tornare a casa dopo aver terminato il nostro lavoro. Abbiamo fatto il bagno a casa verso le 8 di sera. Mia moglie mi chiama a cena la sera, poi ceno tutti insieme e guardo la TV fino alle 23:00. Dopo aver guardato la TV, sono andato in camera mia e mi sono addormentato. Questa era la mia attività oggi, ovviamente, fatemelo sapere nei commenti. Grazie a tutti, arrivederci Assalamu Alaikum.
TᕼᗩᑎK YOᑌ
---
---
Facebook:::Twitter :::Instagram
Email- [email protected]
---
---
Thanks to all of you for reading my post!
The reward for this post will be 100% power up.