THE BEST PHOTO OF THE WEEK:La FIORITURA dei miei ciliegi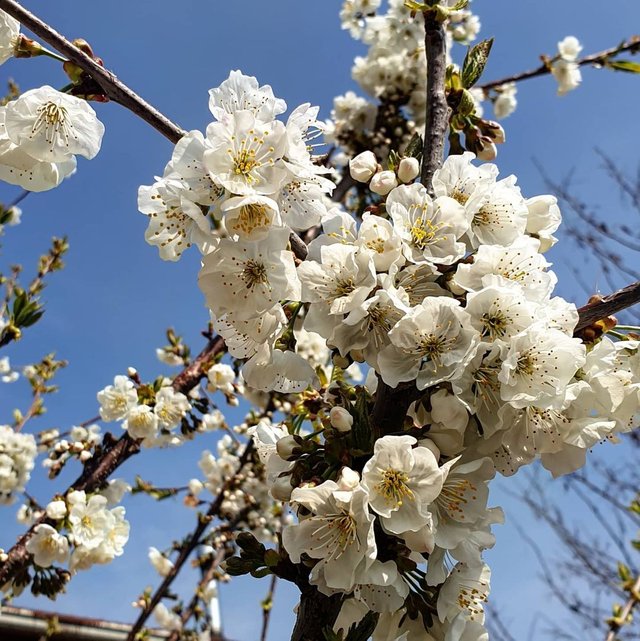 Ciao a tutti, in questo contest ho deciso di pubblicare una foto che ho scattato qualche giorno fa col mio super iPhone 7, che a dir la verità è un po' di tempo che sto pensando di cambiarlo perché mi piace fare le foto e vorrei puntare ho una qualità superiore, quindi invece di prendere una macchinetta fotografica sto pensando proprio di sostituire l'iPhone con uno Superiore.
La foto che ho scattato nel campo dove ho i miei ciliegi e la loro fioritura che ogni anno mi emoziona sempre di più. Quest'anno a dir la verità hanno fiorito anche molto in anticipo se pure il mio campo si trovi in collina spero solo che nel mese di aprile il clima non ci faccia qualche scherzetto...