Six Fan Art Challenge (Sreek art Process)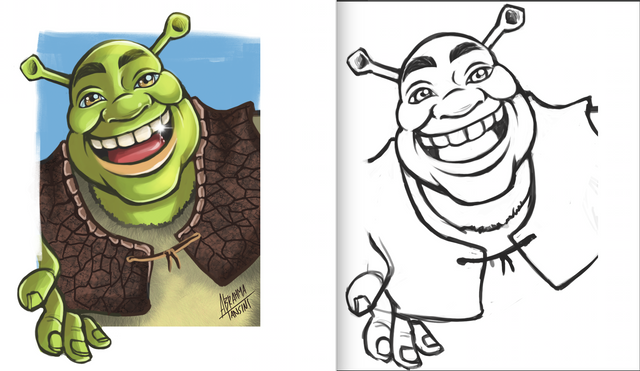 Good morning people!
I come back to all of you with this final post about the six fan art challenge. The challenge's goal was very simple, remake 6 characters of TV or movies and make it into personal style of draw. The most important thing is enjoy the process. This time and my final characters was Sreek. Do you know him? jejejeje, is a very famous character, charismatic, cheerful (sometimes) and sympathetic. As far as I know now it have been done 4 animation movies. Shrek is a green, ugly, disgusting, grumpy, and highly territorial ogre who loves solitude and has everyone against him, so he scares the villagers who enter the swamp he lives in. One day he meets a talking donkey fleeing from its owner... and the story begin.
Weel I would like to show you the step by step process to make Shrek character.
The base al artwork is the black and white sketch.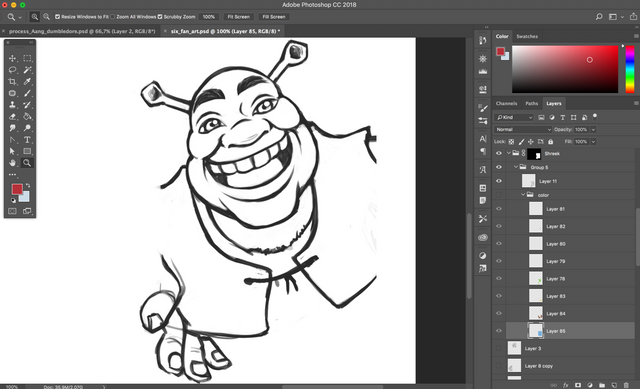 My second step is apply flat color. Create a new layer for each color.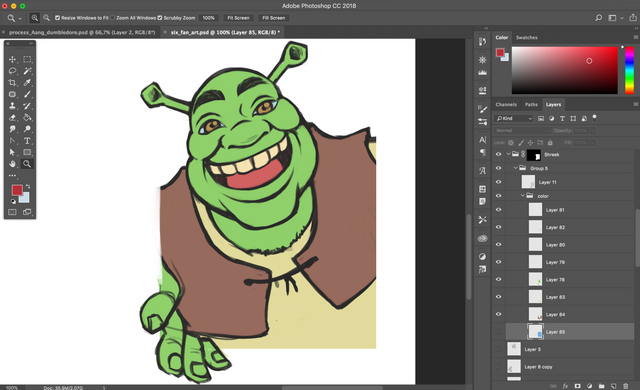 Here I add a shadows and black tones to recreate volumen and 3d effects into illustration. In this step is not important be curated, just apply color, at next step I am going to blend the different tones.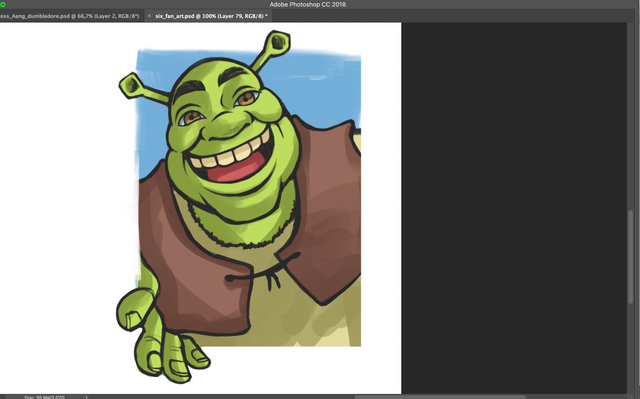 This step I blend the tones but also I work on the texture of characters. This step is more complex, because need more work to make the 3D effects and make the blend color well done.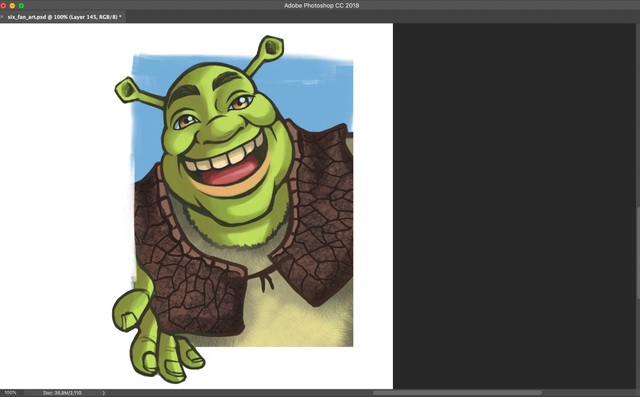 It is my favorite stage, since it allows to enhance the drawing, finish the illustration and add more volume effects.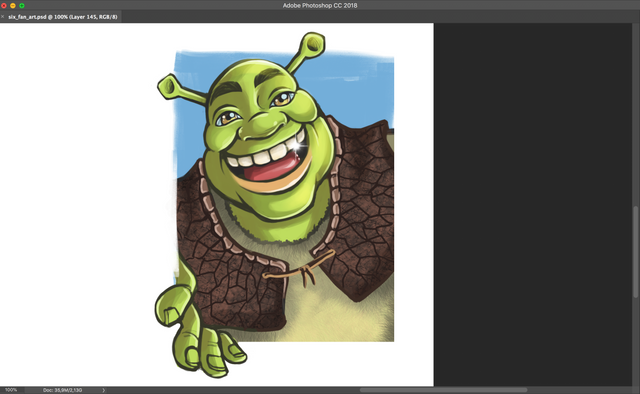 There is something magical about watching the process and steps to create an illustration. Looking back at what it took to do something allows you to appreciate the work done more fully. Here is an animated gif of the shreek process.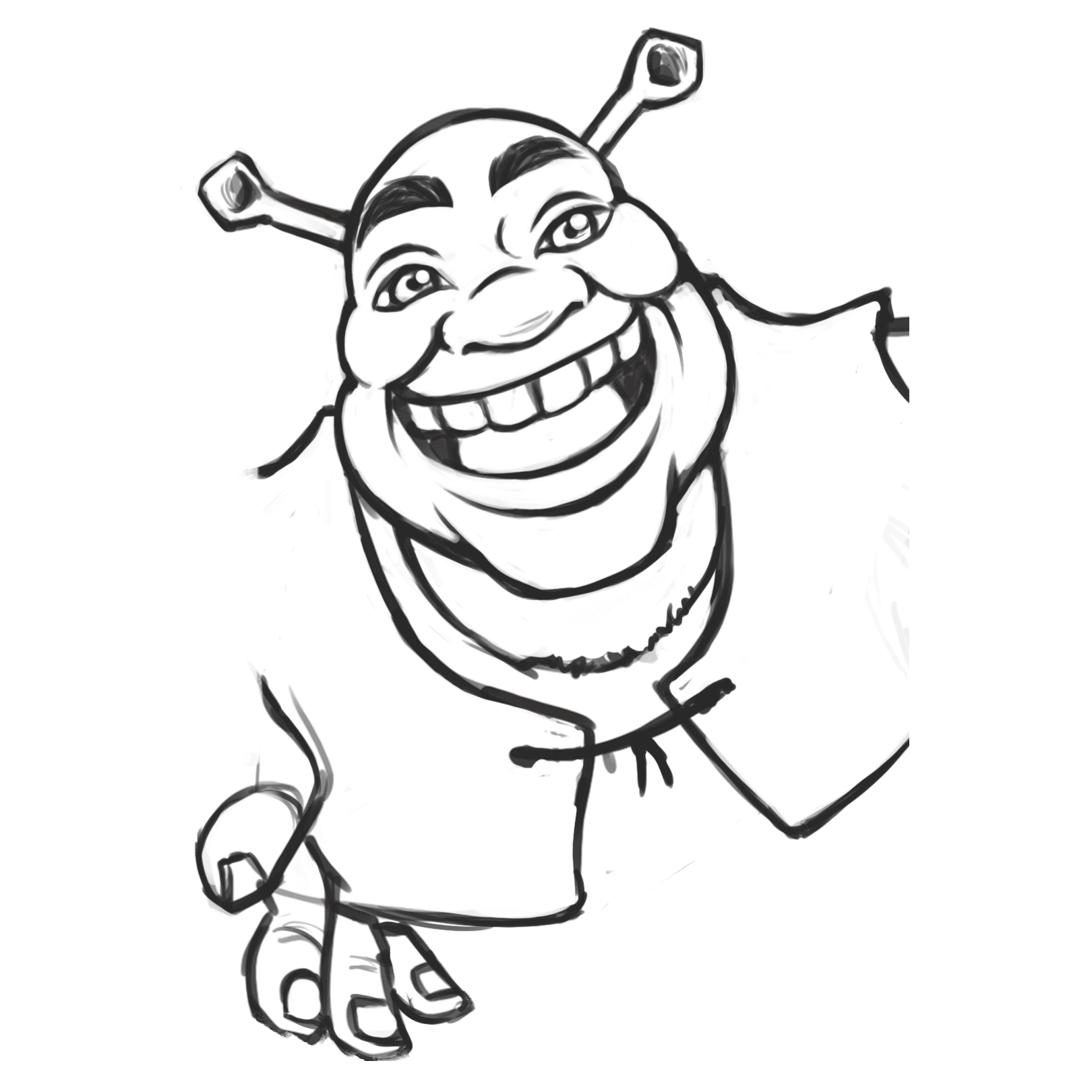 With this I conclude the challenge of "six fan art challenge" it has been a lot of fun doing it. Each challenge has certain skills that we can learn and obtain. September has practically ended and right now in October, a famous challenge for illustrators called "inktober" begins, which consists of the realization of an illustration in daily ink for the month of October. I'm not sure I can make a daily illustration. It is a great job, but without a doubt I will make several entries for this interesting challenge.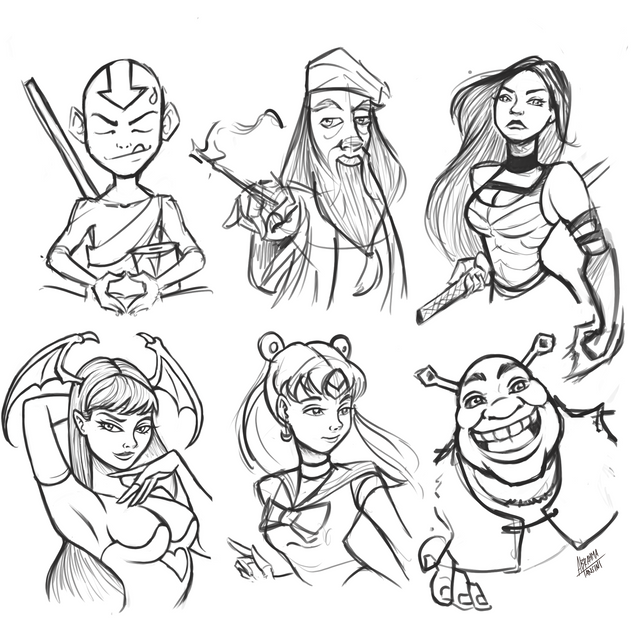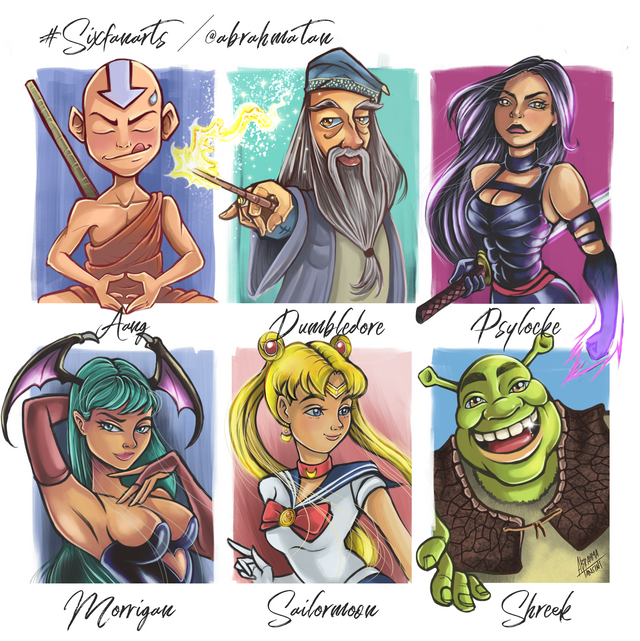 For those who do not know me, my name Abrahma Tansini, I am a graphic designer and digital illustrator. If you liked my work, support me with your comments, votes and if you want to know more about me, you can follow me on my IG profile at the following link. Thanks for your time! Good night everybody!
IG: http://www.instagram.com/abrahmatan/