Conspiracy under the Sea. images @xpilar
New attacks are setting off alarms in the aquatic world, enemy troops are once again trying to sabotage the coexistence of marine species, seaweed sensors are reporting strange activities in the vaults of aquatic communities, violating the safety of the coffers of some important members.
Nuevos ataques encienden las alarmas en el mundo acuático, tropas enemigas vuelven a intentar sabotear la convivencia de las especies marinas, sensores de algas marinas informan sobre actividades extrañas en las bóvedas de las comunidades acuáticas, violando la seguridad de los cofres de algunos miembros importantes.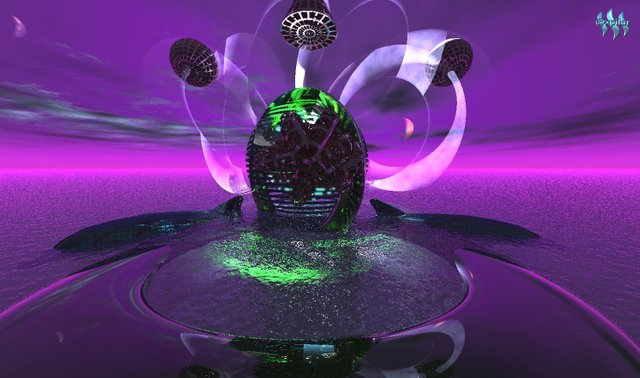 Xpilar
The information is evidenced by one of the affected dolphins, Dolphin X one of the leaders of the aquatic community quickly alerts others about the violation of the security systems of the chests, the first one to answer the call and get to the place where Dolphin X was was Dolphin Chil who is a master and expert in studies of malicious algorithms, together they manage to recover the security control of their treasure chests.
La información es evidenciada por uno de los delfines afectados, Dolphin X uno de los líderes de la comunidad acuática alerta rápidamente a otros sobre la violación de los sistemas de seguridad de los cofres, el primero en responder el llamado y llegar hasta el lugar donde estaba Dolphin X fue Dolphin Chil quien es un maestro y experto en estudios de algoritmos malintencionados, juntos logran recuperar el control de seguridad de sus cofres de tesoro.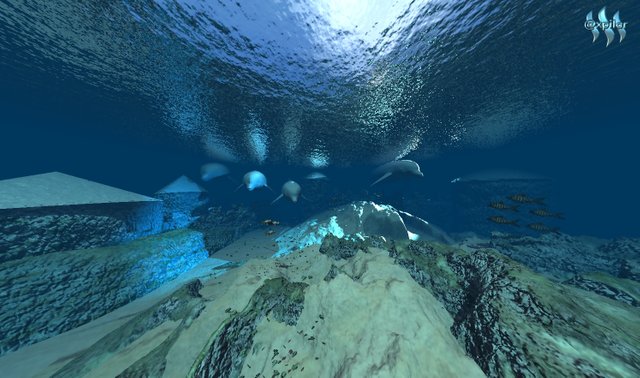 Xpilar
Dolphin X along with Dolphin Chil check in detail the surveillance monitors managing to see some broken locks, which restricted access to other dolphins' chests. The aquatic world was kept on alert, whales, dolphins and other fish arrive at the Marine Control Department and activate a powerful ultrasonic sound to counteract enemy attacks and make them flee.
Dolphin X junto a Dolphin Chil revisan de manera detallada los monitores de vigilancia logrando ver algunos candados rotos, los cuales restringían el acceso a cofres de otros delfines. El mundo acuático se mantenía en alerta, las ballenas, delfines y otros peces llegan al Departamento de Control Marino y activan un poderoso sonido ultrasónico para contrarrestar los ataques del enemigo y hacer que estos huyan.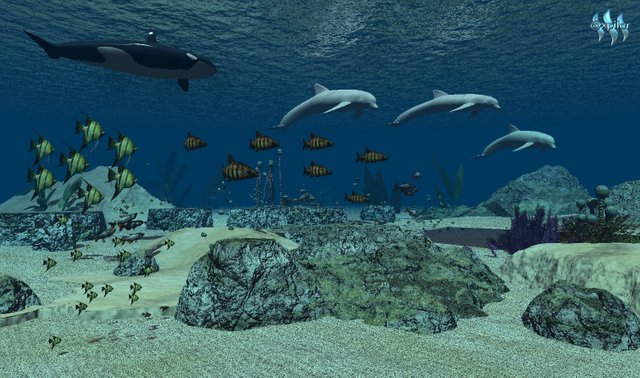 Xpilar
Some fish claim that the attacking ships were hive-shaped and evidence of flying species over the waters, however, Dolphin X prefers to forget about stopping the enemies and concentrate on improving security systems for future attacks,
Algunos peces aseguran que las naves atacantes tenían formas de colmena y evidenciaron la presencia de especies voladores sobre las aguas, sin embargo, Dolphin X prefiere olvidarse de detener a los enemigos y concentrarse en mejorar los sistemas de seguridad para futuros ataques,
The marine species lives alert to the possibilities of new attacks, therefore, Dolphin X suggests the union of the fish to stop once and for all the enemies of the marine world.
La especie marina vive alerta ante las posibilidades de nuevos ataques, por ello, Dolphin X sugiere la unión de los peces para detener de una vez por toda a los enemigos del mundo marino.

Photographic references are a practical way to create stories. This time I leave a short fictional story based on images of the author's friend @xpilar that caught my attention. I hope you liked it.
Support and be part of the Knitrias Project, there is still a chance to be a member, visit Here
Apoya y sé parte del Proyecto Knitrias, aún hay chance de ser un miembro, visita Aquí