New Contest SUPER MACROPHOTOGRAPHY | Week 5 | Acanthocephala terminalis | In the world of xpilar community | 100% POWERUP #club5050
---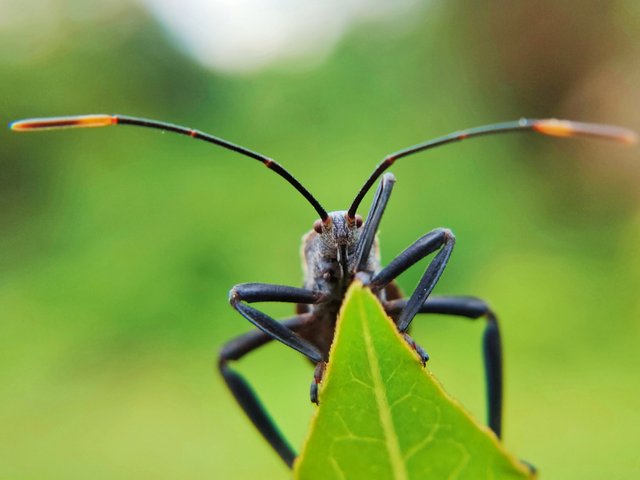 ---
Hello friends wherever you are. On this extraordinary opportunity, I would like to take part in the fifth week of Super Macrophotography contest organized by @sultan-aceh and supported by Mr. @xpilar as the main chairman of the WOX community. And on this occasion I want to show you all about the photos that I have.
Hi friends who like macrophotography, in this post I again want to show you some pictures of leaf-legged insects that I shot today in the forest, I took some pictures of these insects using an additional macro lens on my smartphone camera.
Leaf-legged insects are very widely spread in the interior of the Aceh forest, these insects are in a place that is not too hot or in cold forest bushes, they gather in large numbers, and today I found them on the leaves.
Leaf-legged insects can be recognized by their slightly larger shape and also have a distinctive, very pungent odor, if we touch these leaf-legged insects of course we will smell a very foul smell, this is how these insects protect themselves from their enemies.
That's my little picture of the leaf-legged insect that I took today in the forest, sorry if any of my writings or words are wrong or inaccurate, I still have a lot to learn, especially in terms of writing.
With me @adi.pisces who never gets bored and loves what I do, as a macro photography lover, I want to show my friends about this insect that I photographed in the forest today.
---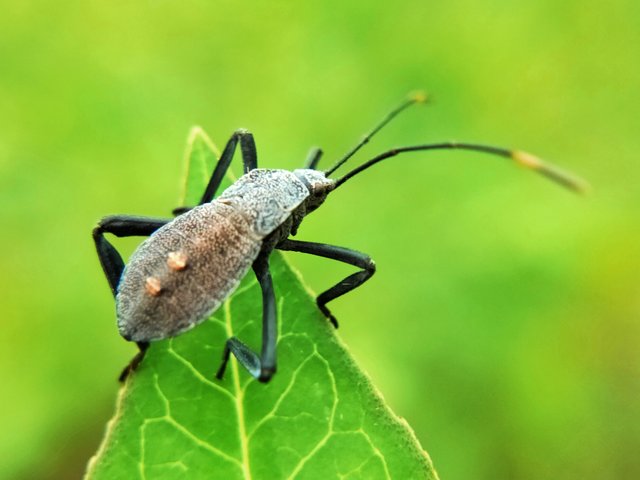 ©2021 ORIGINAL PHOTO By @adi.pisces
---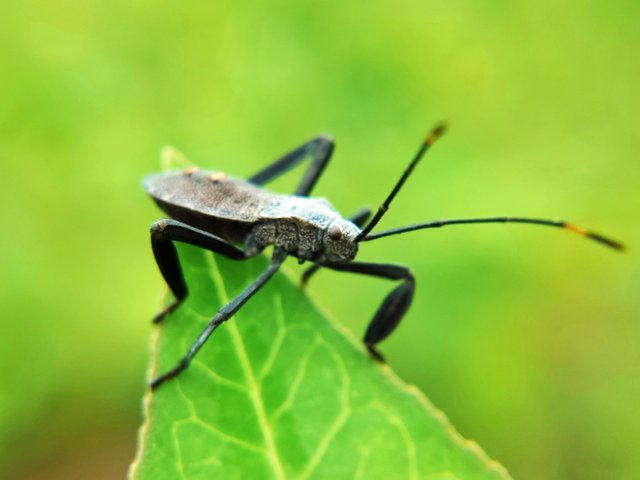 ©2021 ORIGINAL PHOTO By @adi.pisces
---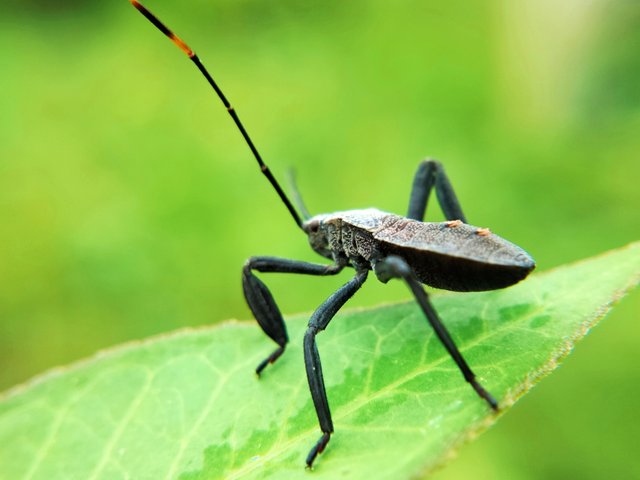 ©2021 ORIGINAL PHOTO By @adi.pisces
---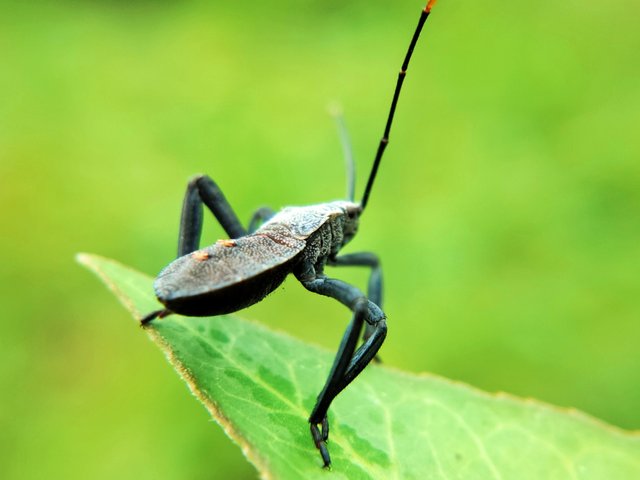 ©2021 ORIGINAL PHOTO By @adi.pisces
---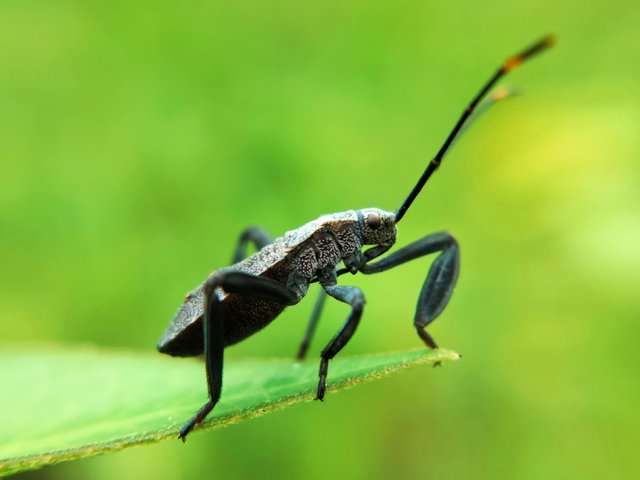 ©2021 ORIGINAL PHOTO By @adi.pisces
---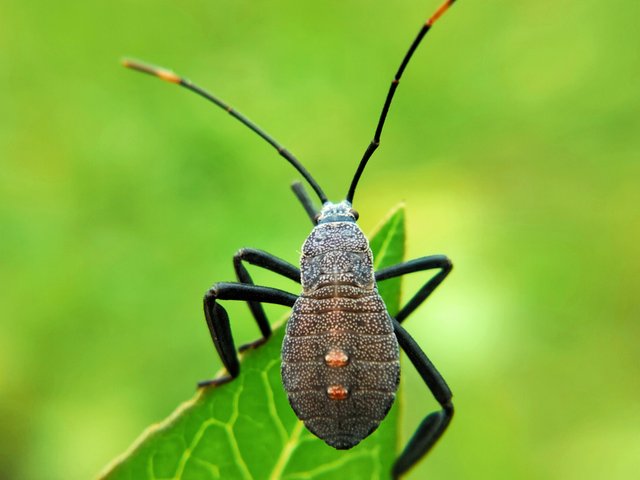 ©2021 ORIGINAL PHOTO By @adi.pisces
---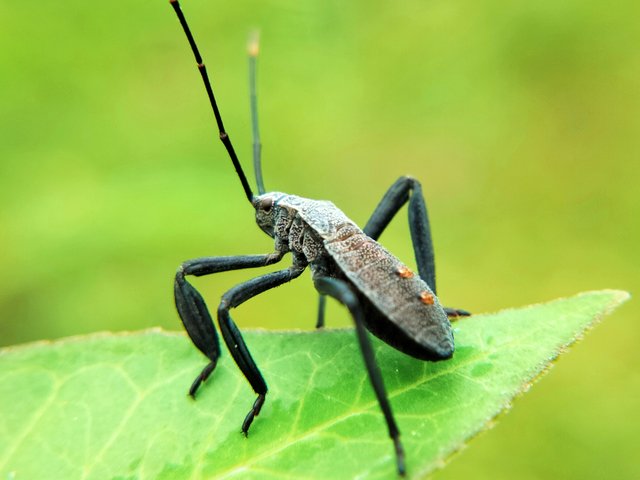 ©2021 ORIGINAL PHOTO By @adi.pisces
---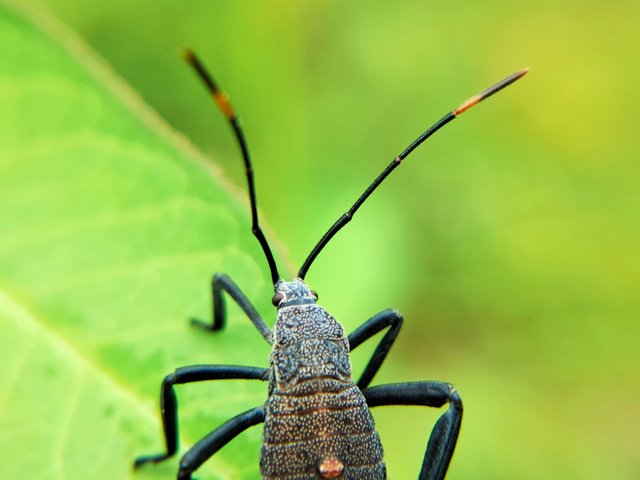 ©2021 ORIGINAL PHOTO By @adi.pisces
---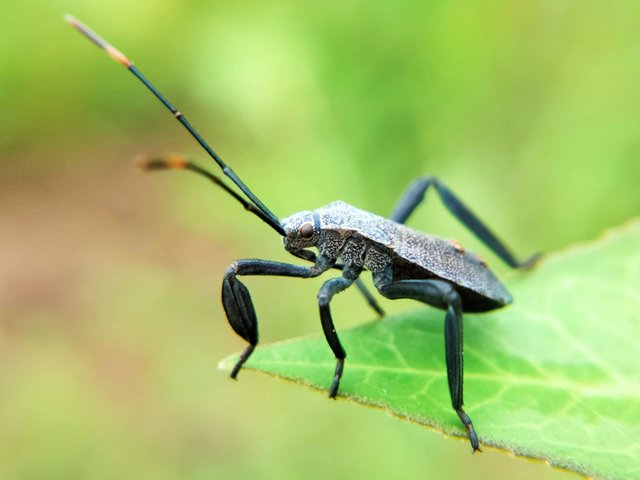 ©2021 ORIGINAL PHOTO By @adi.pisces
---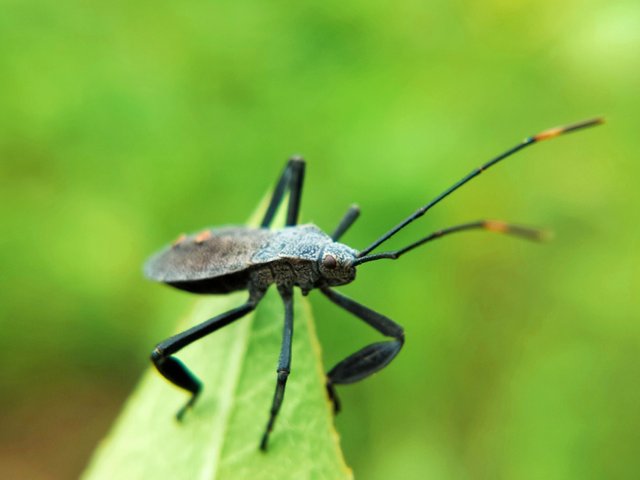 ©2021 ORIGINAL PHOTO By @adi.pisces
---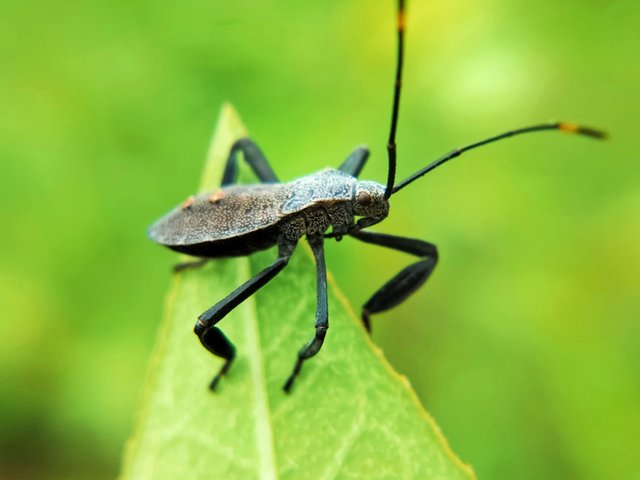 ©2021 ORIGINAL PHOTO By @adi.pisces
---
North Aceh, 21 October , 2021
---
---

WORLD OF XPILAR DOLPHIN CLUB
---
SUBSCRIBE Here to join WORLD OF XPILAR Community




---
| Photo Taken | Smartphone |
| --- | --- |
| Category | Macrophotography |
| Location | North Aceh - Indonesia |
| Photografer | @adi.pisces |
---
---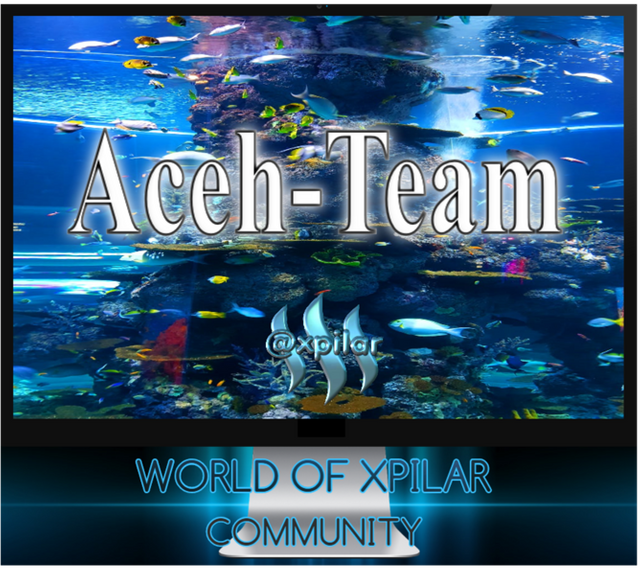 ---

---
Best Regard;
@adi.pisces
---