New Contest SUPER MACROPHOTOGRAPHY | Week 5 | Cremastinae | In the world of xpilar community | 100% POWERUP #club5050
---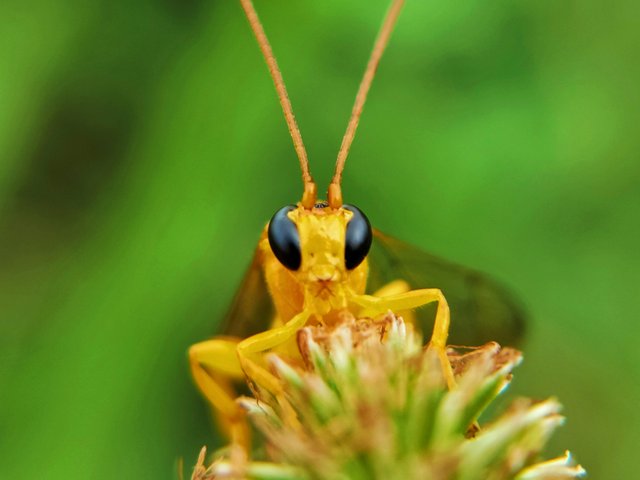 ---
Hello friends wherever you are. On this extraordinary opportunity, I would like to take part in the fifth week of Super Macrophotography contest organized by @sultan-aceh and supported by Mr. @xpilar as the main chairman of the WOX community. And on this occasion I want to show you all about the photos that I have.
Hi friends who like macrophotography, in this post I again want to show you some beautiful yellow insect pictures that I shot today in the forest, I took some pictures of these insects using an additional macro lens on my smartphone camera.
The insects that I photographed today are also known as wasps, these insects are still in the same family as parasitic wasps, they are very widely scattered in the interior of the Aceh forest, and these wasps have a size that is not too large and has a very slender body.
This yellow wasp is very beautiful with yellow color and slanted eyes, this wasp also has two long antennae on its head, this wasp can be found in the afternoon on wildflowers in the interior of the forest.
That's my little picture of this beautiful wasp that I took today in the forest, sorry if any of my writings or words are wrong or inaccurate, I still have a lot to learn, especially in terms of writing.
With me @adi.pisces who never gets bored and loves what I do, as a macro photography lover, I want to show my friends about the beautiful wasp I photographed in the forest today.
---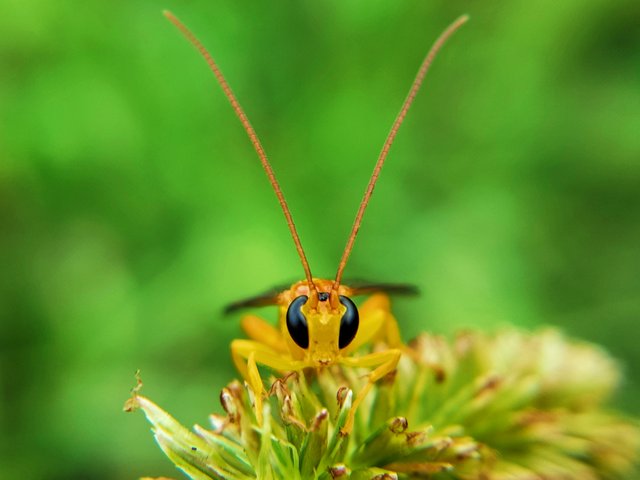 ©2021 ORIGINAL PHOTO By @adi.pisces
---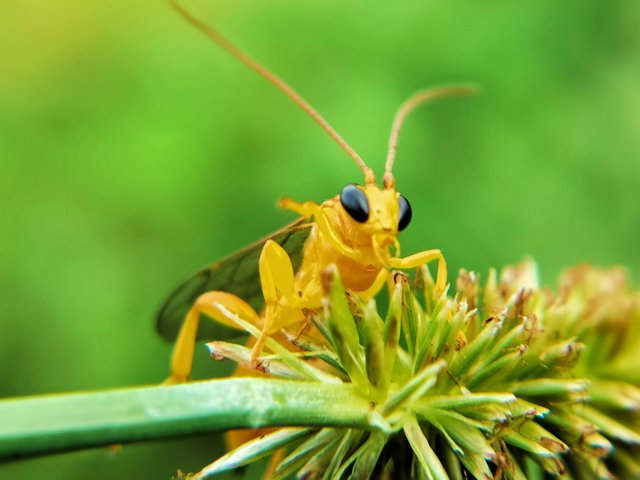 ©2021 ORIGINAL PHOTO By @adi.pisces
---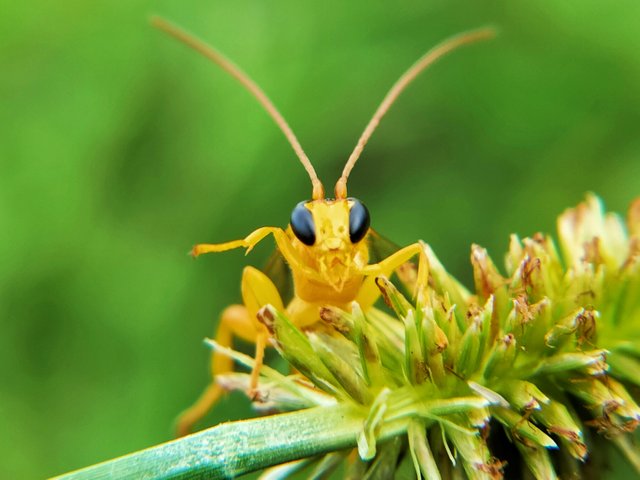 ©2021 ORIGINAL PHOTO By @adi.pisces
---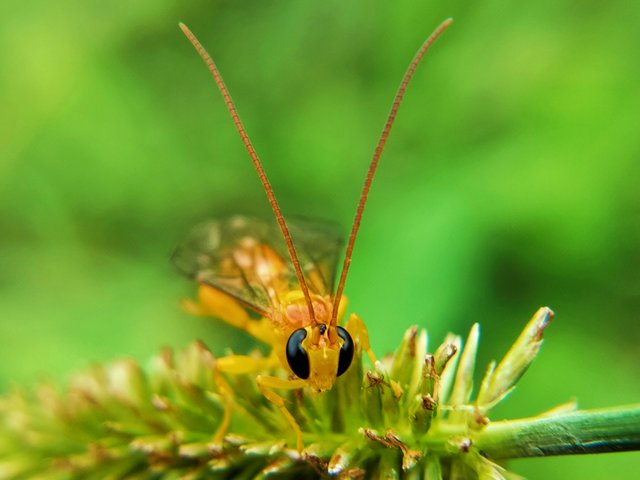 ©2021 ORIGINAL PHOTO By @adi.pisces
---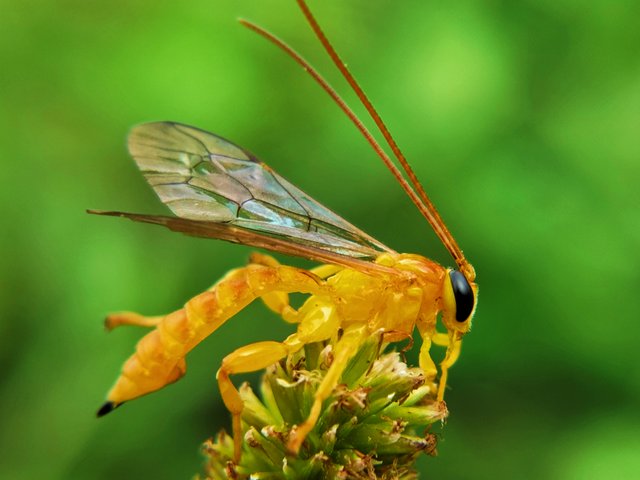 ©2021 ORIGINAL PHOTO By @adi.pisces
---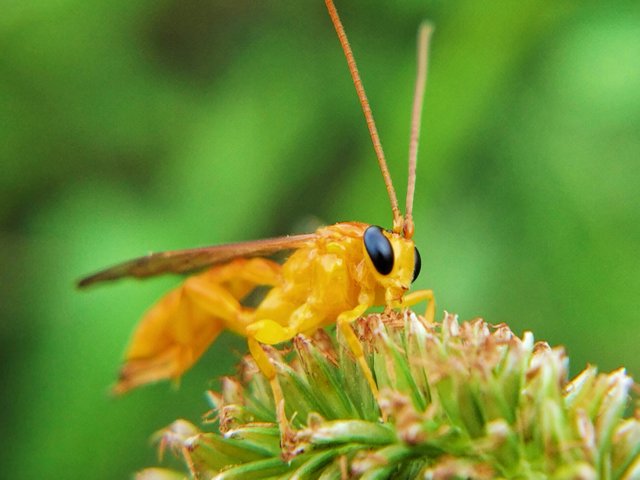 ©2021 ORIGINAL PHOTO By @adi.pisces
---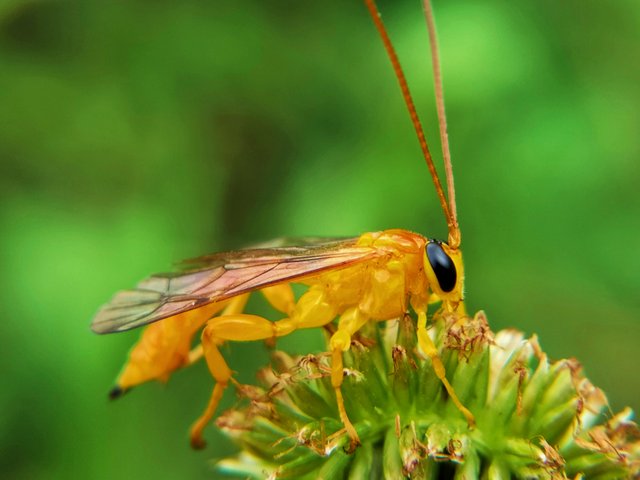 ©2021 ORIGINAL PHOTO By @adi.pisces
---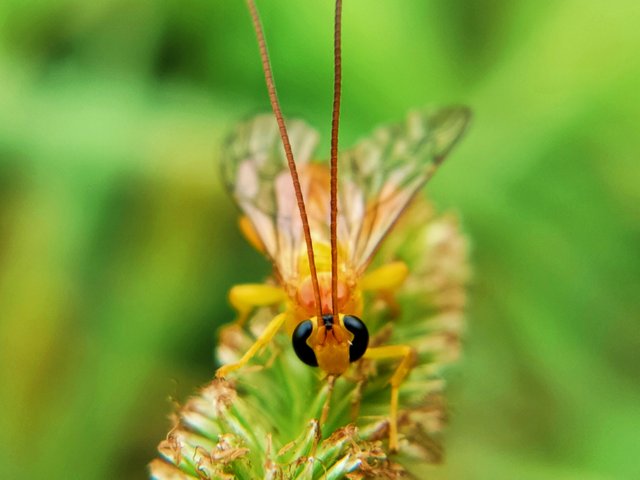 ©2021 ORIGINAL PHOTO By @adi.pisces
---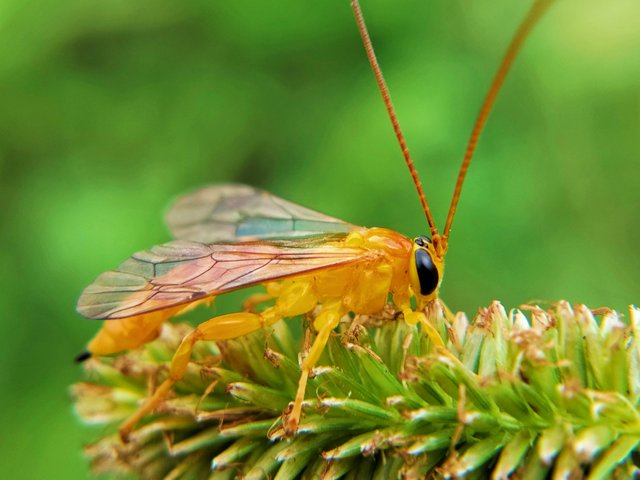 ©2021 ORIGINAL PHOTO By @adi.pisces
---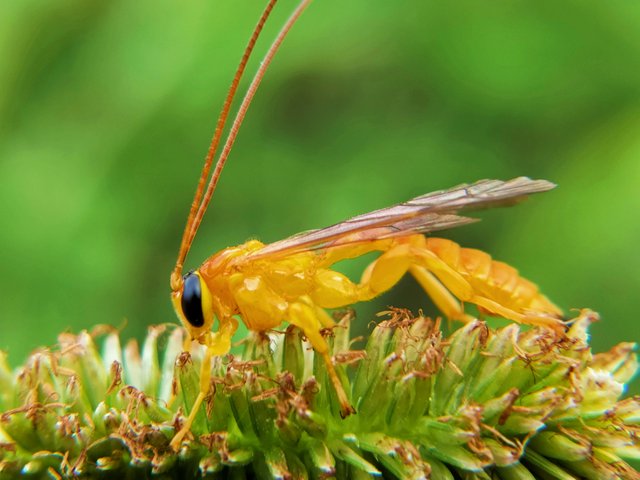 ©2021 ORIGINAL PHOTO By @adi.pisces
---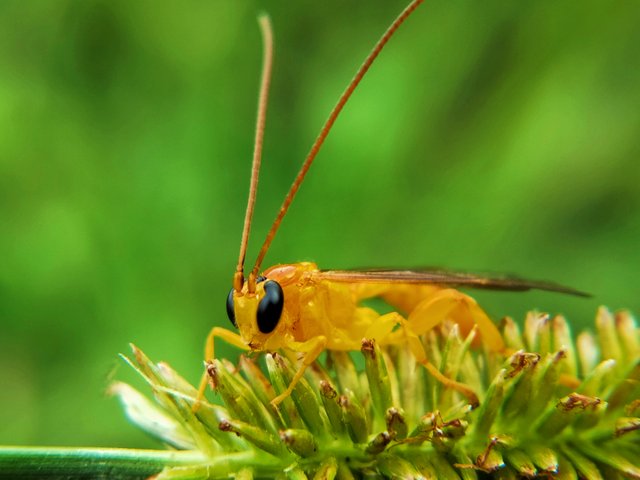 ©2021 ORIGINAL PHOTO By @adi.pisces
---
North Aceh, 22 October , 2021
---
---

WORLD OF XPILAR DOLPHIN CLUB
---
SUBSCRIBE Here to join WORLD OF XPILAR Community




---
| Photo Taken | Smartphone |
| --- | --- |
| Category | Macrophotography |
| Location | North Aceh - Indonesia |
| Photografer | @adi.pisces |
---
---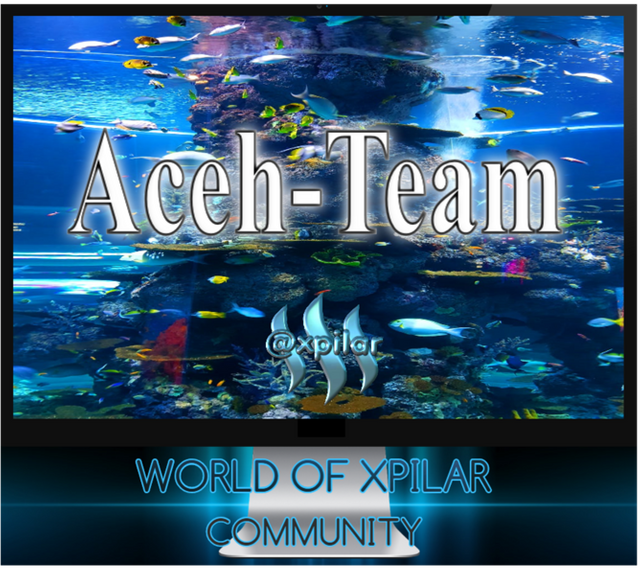 ---

---
Best Regard;
@adi.pisces
---