Proutista Moesta: Long-winged Planthopper
The first time I saw it, I thought this insect belonged to species of flies in the Diptera order. As it turned out, I was wrong.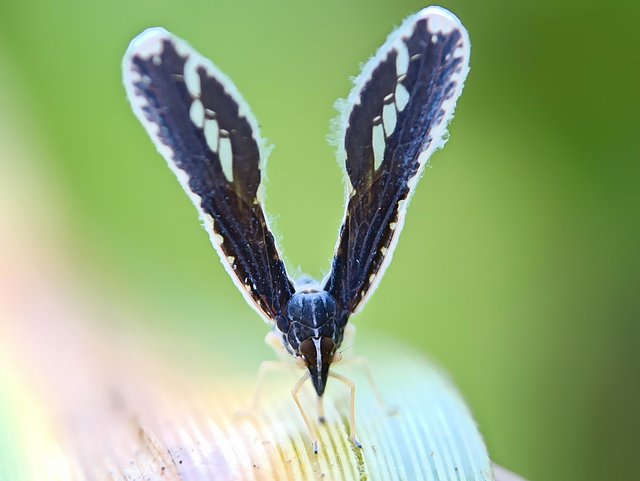 I tried to find the information via google image search, but it didn't help much. It wasn't until after searching on Yandex that I found information that this insect is commonly known as long-winged planthopper.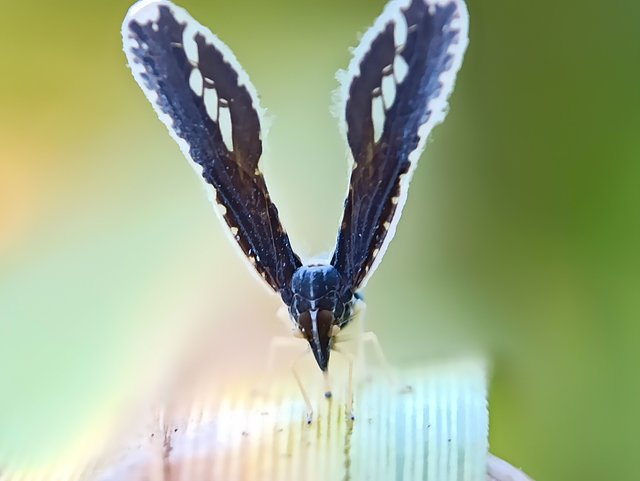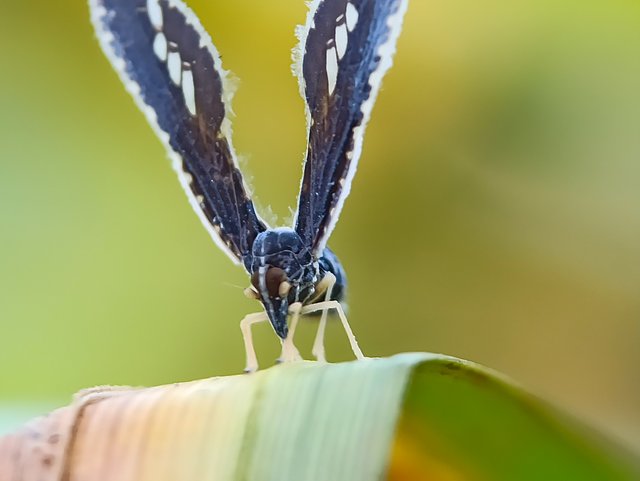 Here is a species of Proutista moesta belonging to the Derbidae family in the order Hemiptera. It has a thin face like a horse with protruding eyes. Under its eyes were two nodules, were they the antennae? I don't know exactly.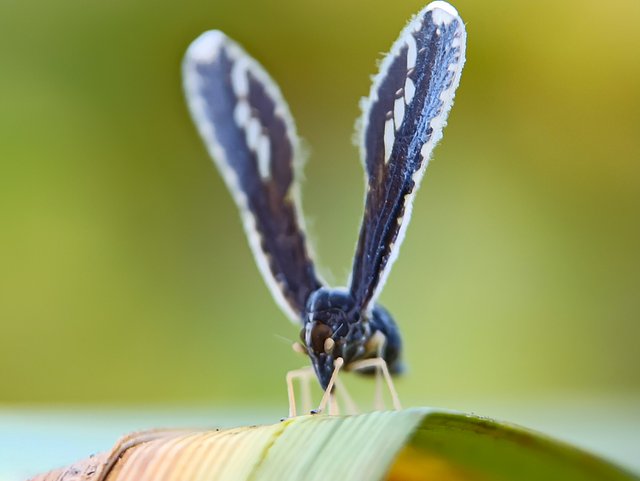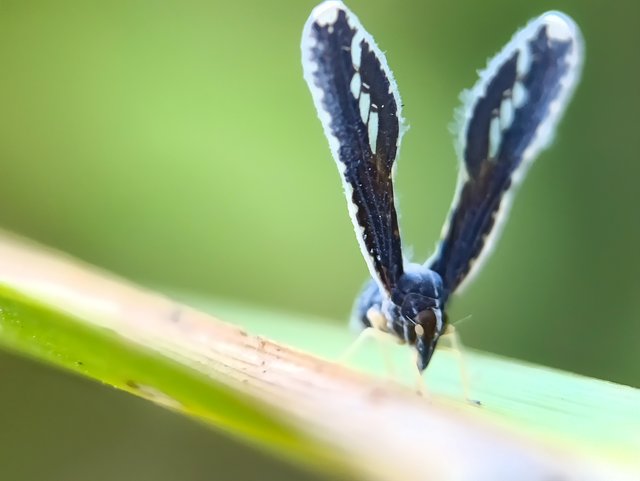 As its common name, it has two elongated erect wings. Each wing has 4 transparent spots. What a unique insect!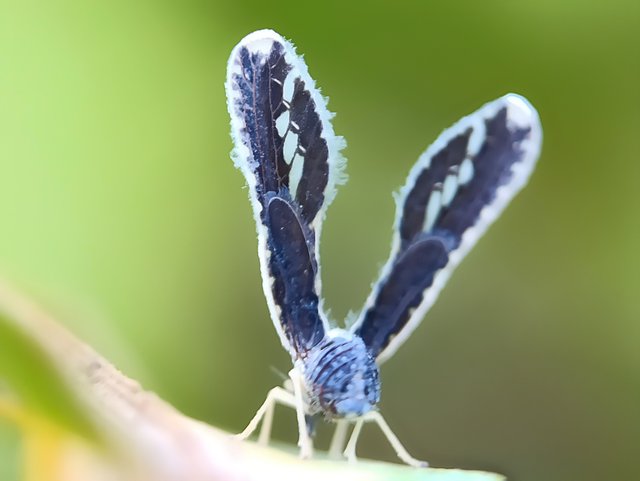 | Camera | Smartphone + Macro Lens |
| --- | --- |
| Category | Animal Photography |
| Processed | Adobe Lightroom |
| Location | Lhokseumawe, Aceh, Indonesia |
| - | - |
Thank you for stopping by