You are viewing a single comment's thread from:
RE: Selfie challenge on steem!!! Winning Pot 100 Steem!!! Initial post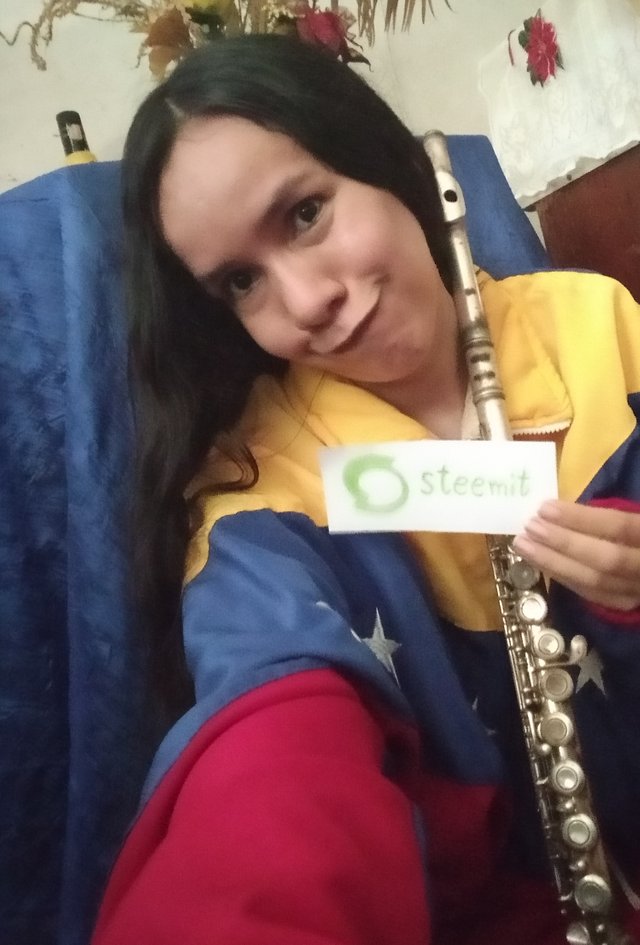 Hey guys! I'm a flutist from South America and I loved this initiative, then decide to send the picture of mine. 🤳 My jacket is representing the three basic colors with stars of Venezuela's flag. 🇻🇪 This piece of cloth is an emblematic symbol of my country's culture because most of members from Venezuelan orchestras wear this not just as uniform but something to be feeling so proud of this wonderful land. ✨ I put a particular mouth in case I can't win by original but funny selfie, lol. Send regards wishing good luck for all. 👍🏼
---
P.D.: the picture was taken by a Redmi 7A cellphone camera.

👷🏻‍♀️>>~•[email protected]•~>🎶